Bitrix24.Mail is a valuable tool for communication with your colleagues and customers. Create folders for mail, add signatures, and configure integration with CRM. In this article, you will learn more about these and other mailbox settings.
Click the gear button in the top-right corner and select one of the available options.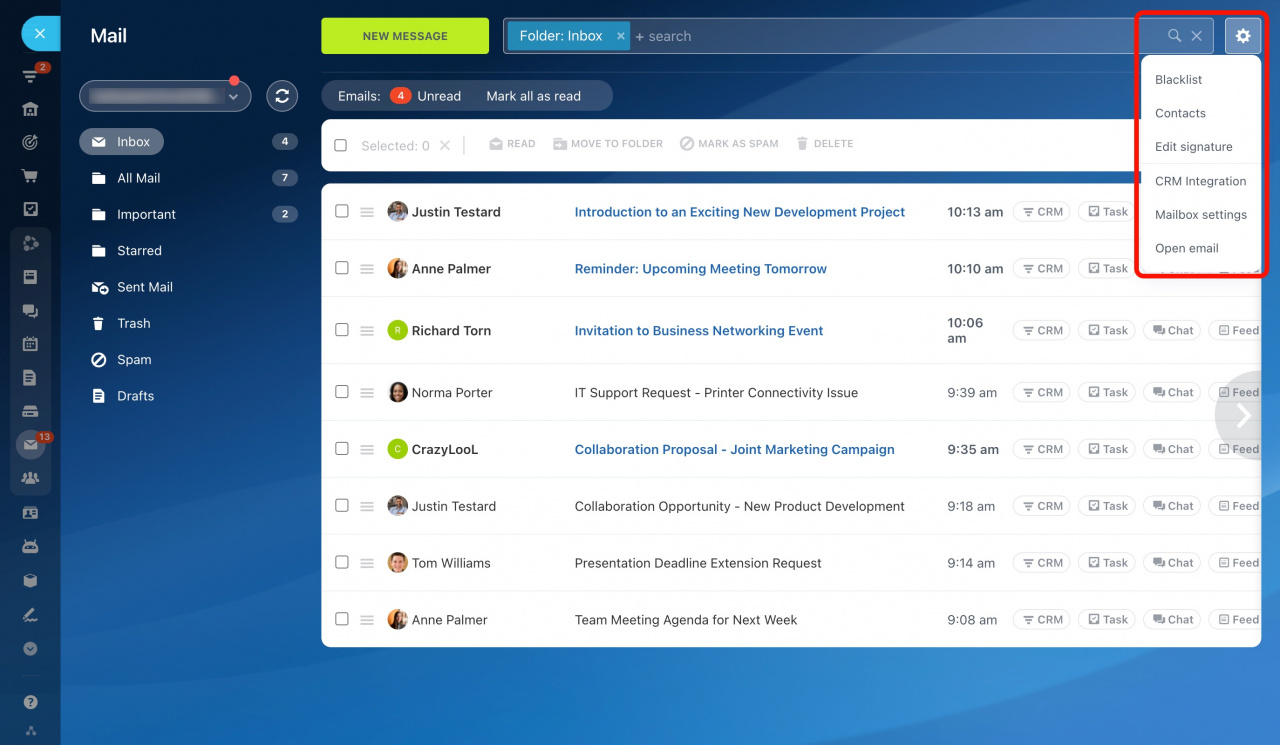 Blacklist
In this section, you can add unwanted email addresses to the blacklist. Incoming messages from these addresses will automatically go to spam.
Under Blacklist, click Add email in the top-right corner and specify email addresses in the pop-up window.
Activate , and no user in your account will get emails from the specified addresses.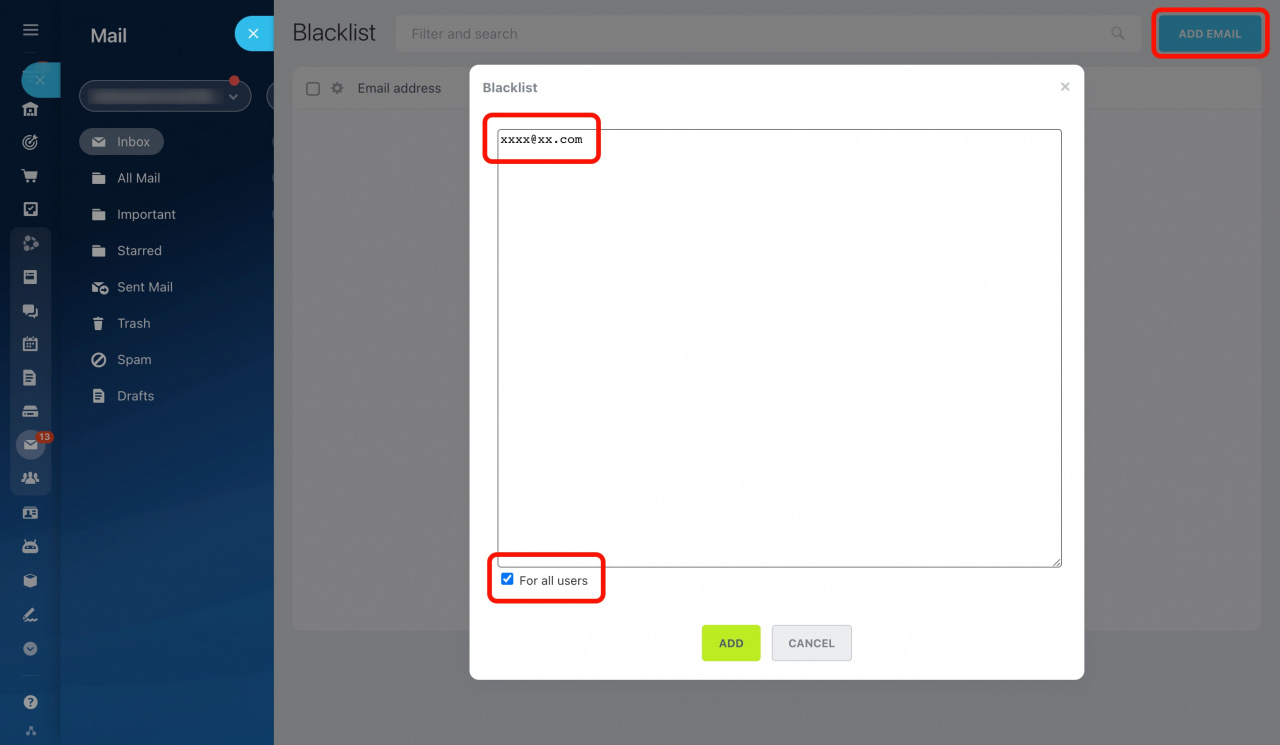 Note that an email address is automatically added to the blacklist if:
You mark an email from this address as spam
This address is unavailable
This address does not exist
You can remove any email from this list with the help of the actions menu.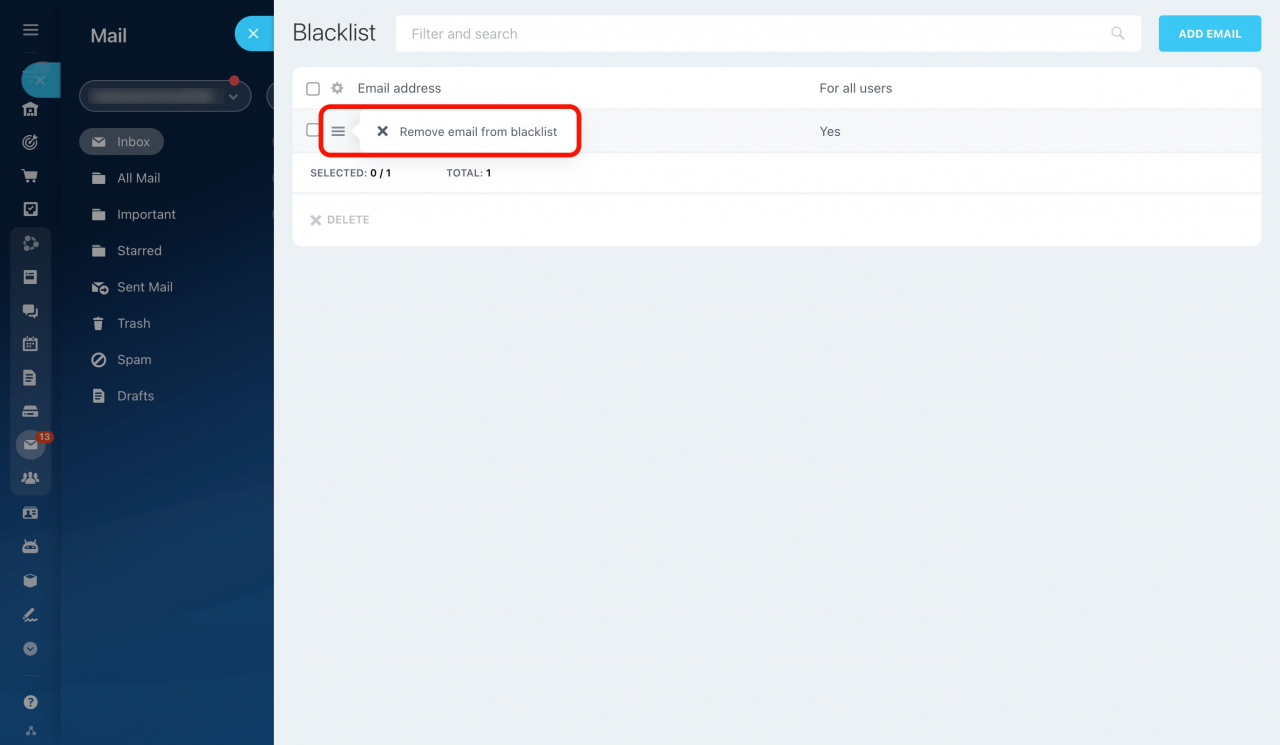 Contacts
Under Contacts, you can find a list of all email addresses sent to you. To edit or delete a contact, use the actions menu.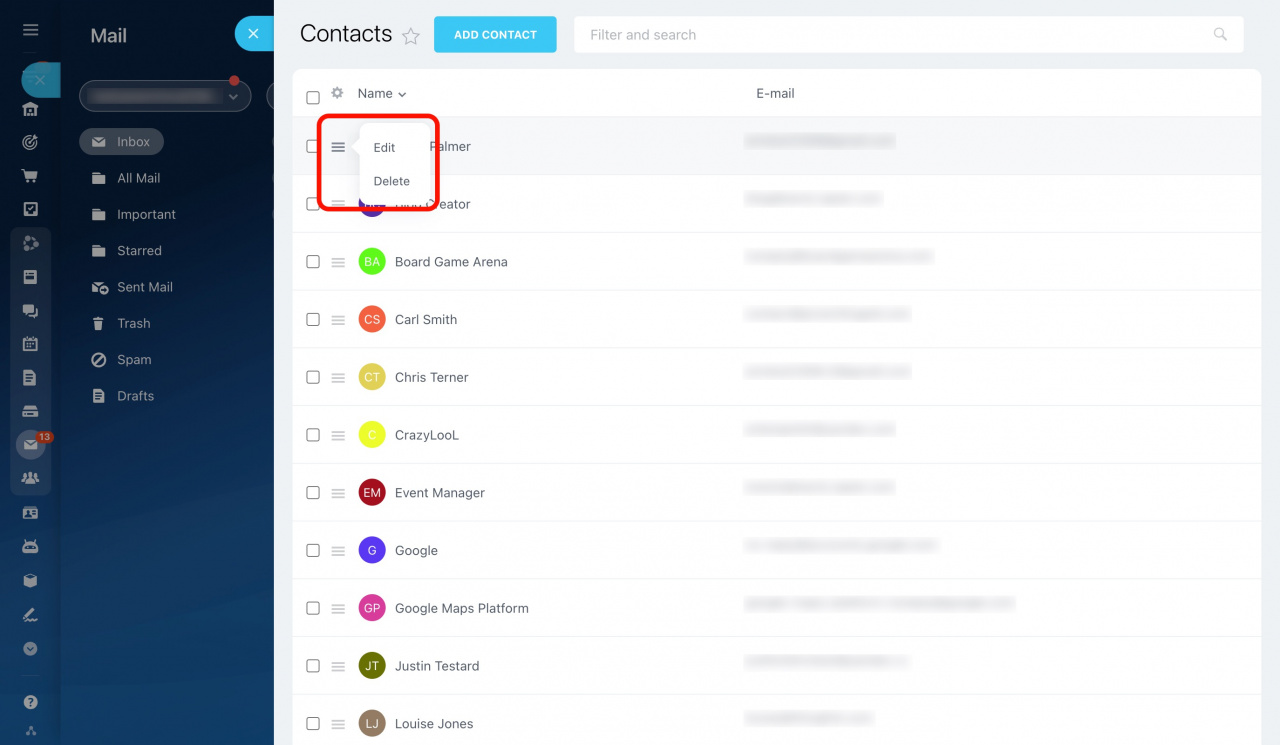 Use search and filters to find a contact.
To add a contact manually, click Add contact and fill in the name and email.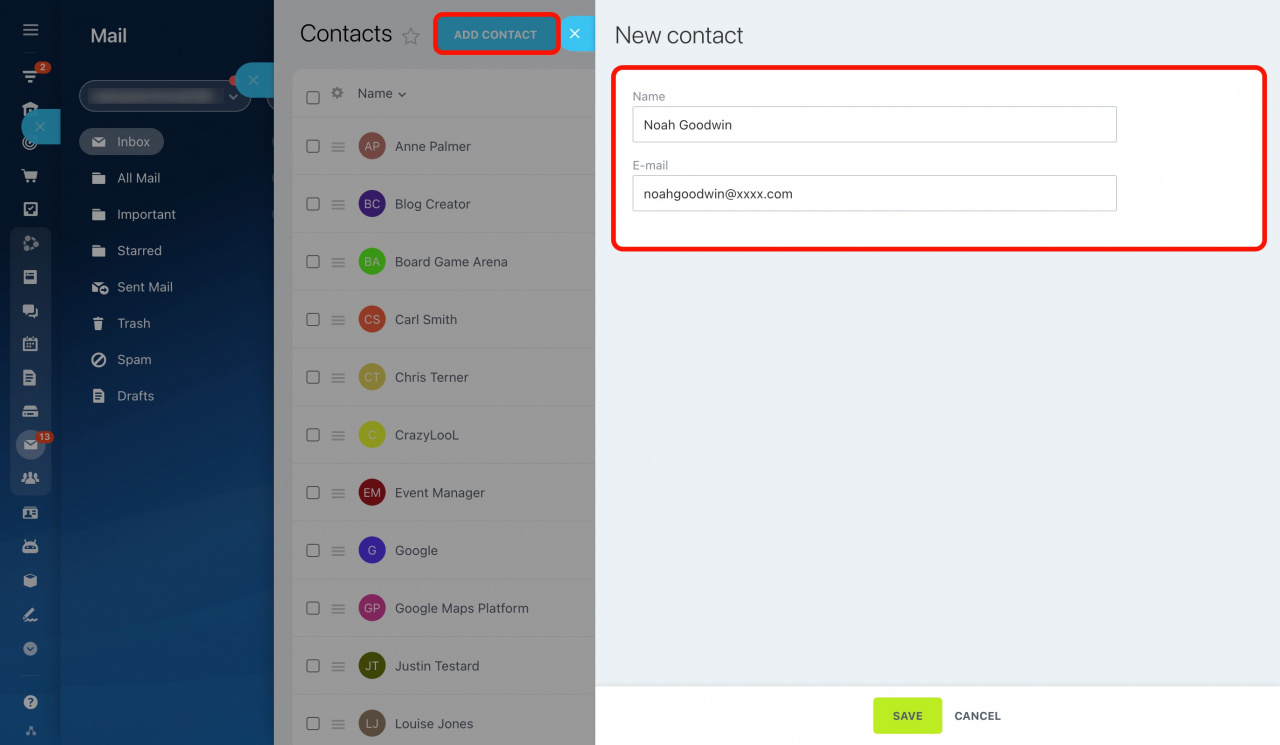 Edit signature
You can create a signature that will be added automatically to your outgoing messages. Select Edit signature, then click the corresponding button to add a new signature.
Link your signature to the sender or to a specific email address, if you have several ones.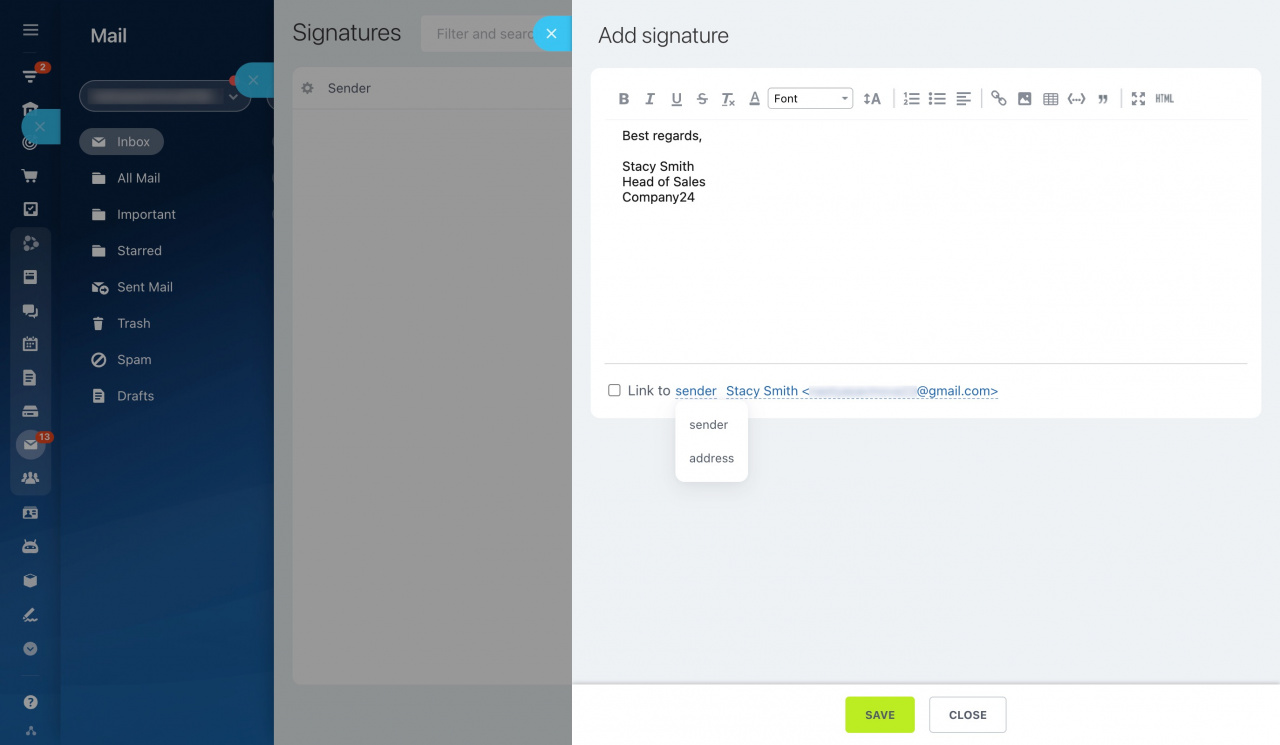 How to add an image to your signature
To add an image instead of a signature, click the corresponding button.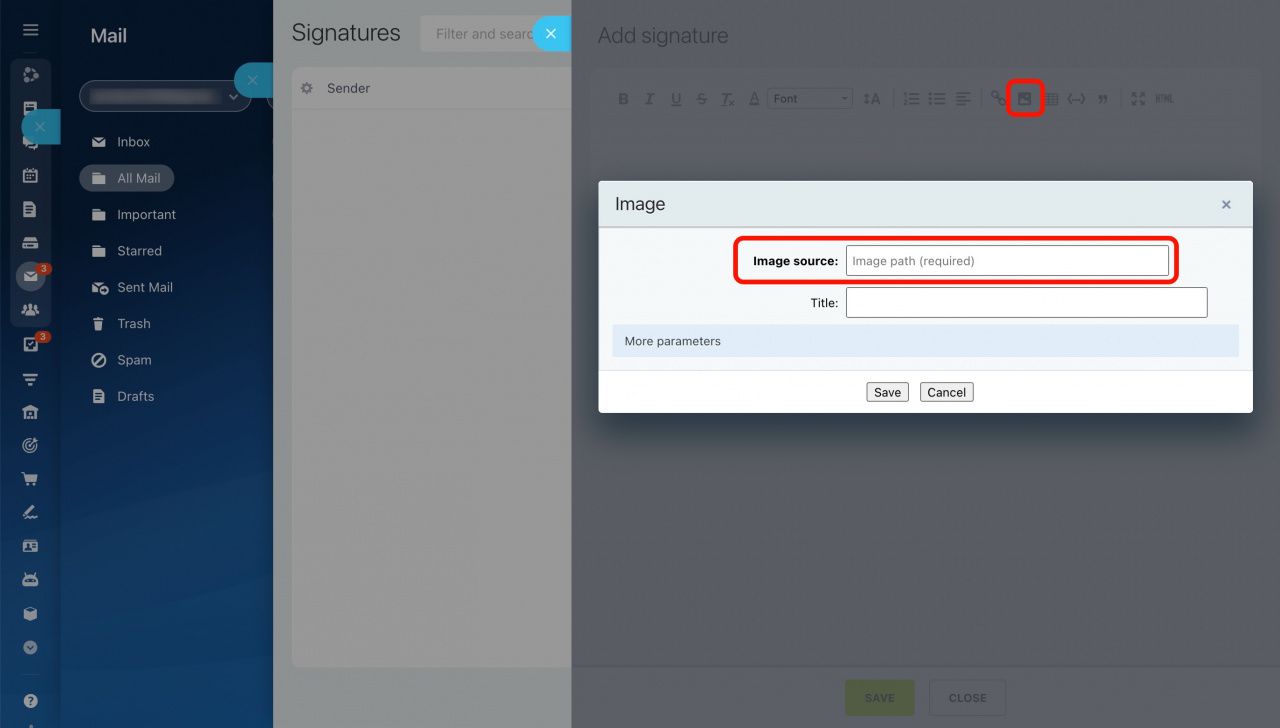 Important! The URL to the image needs to be direct and public (accessible from the outside). Otherwise, the image will not be displayed in the email. A public link to the image from the Bitrix24.Drive won't work. You can host the image on your server or with a suitable image hosting service.
CRM integration
Activate the Link to CRM option to save email messages to CRM. Decide which emails to integrate, for example, you can choose only the incoming ones. Put a tick next to the needed options to enable them. Also, configure the way the leads and contacts are distributed.
Learn more about CRM integration options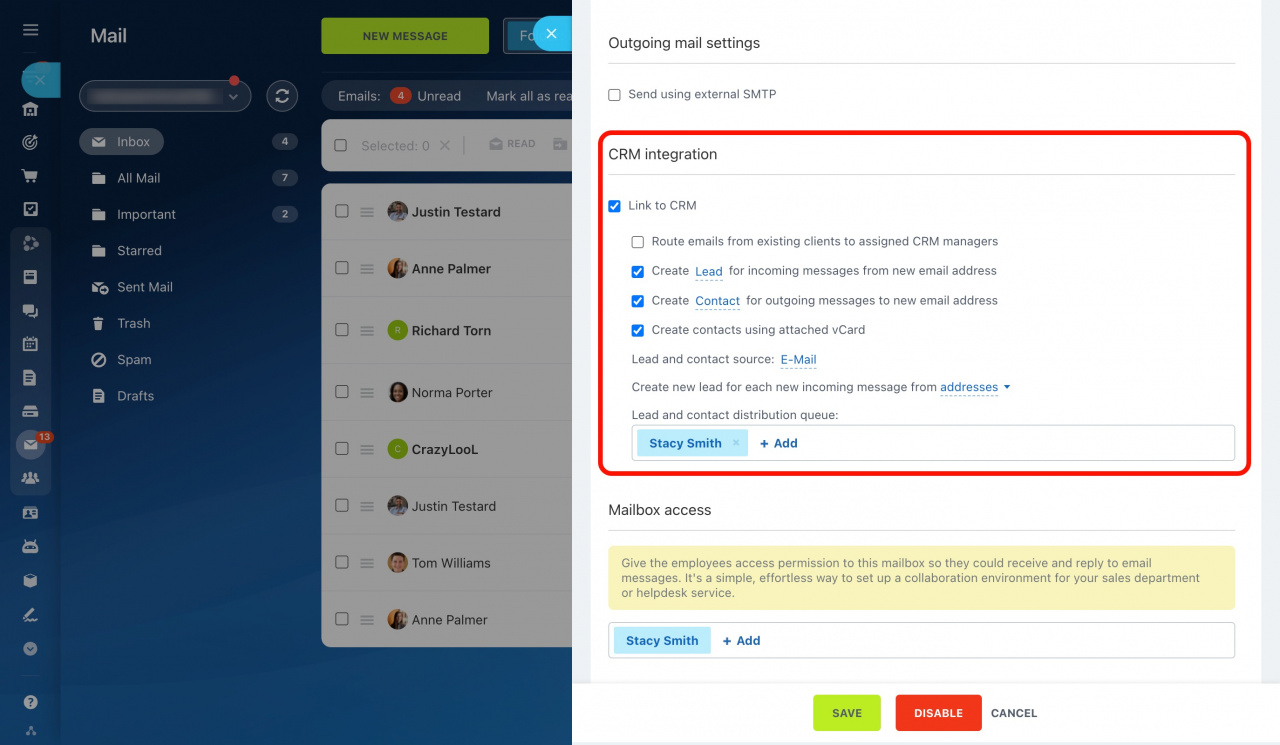 Mailbox settings
In this section, you can edit all the settings you specified when connecting the mailbox.
Configure folders for synchronization by clicking the corresponding button.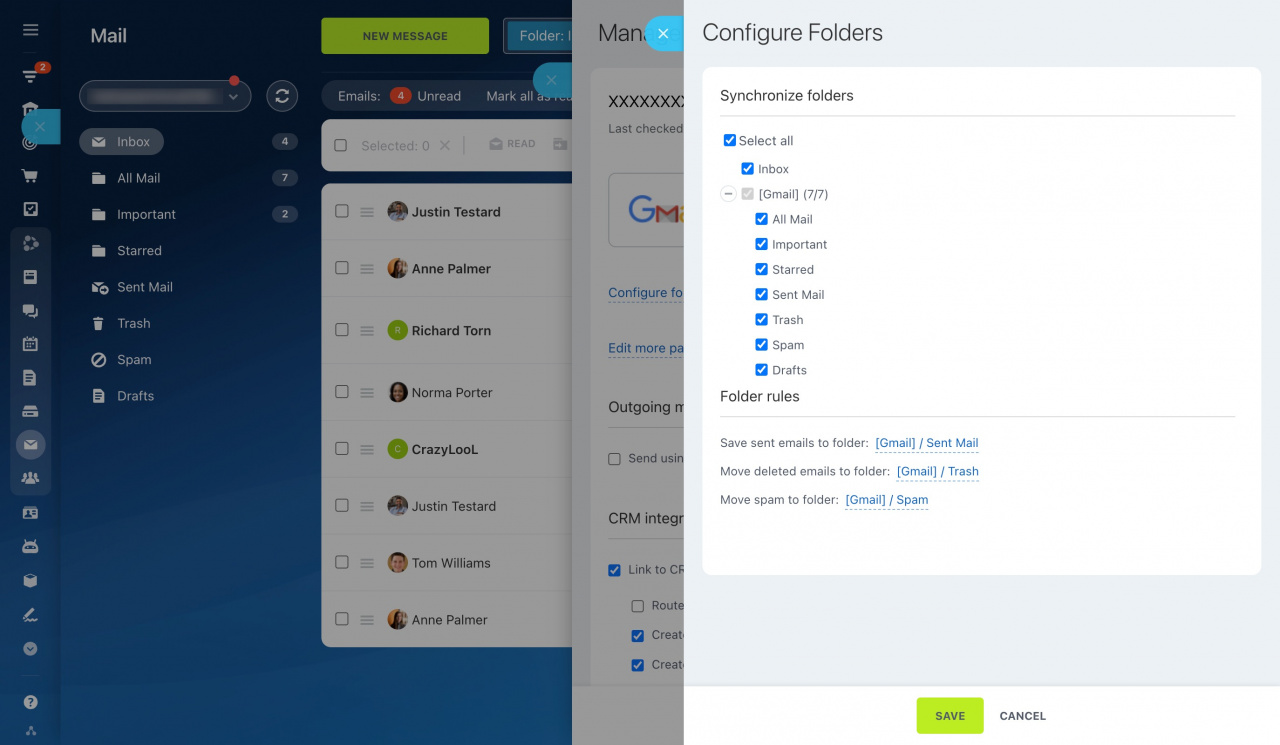 By default, emails are sent via Bitrix24 servers, but you can also configure sending emails via SMTP server.
Learn how to use SMTP server to send emails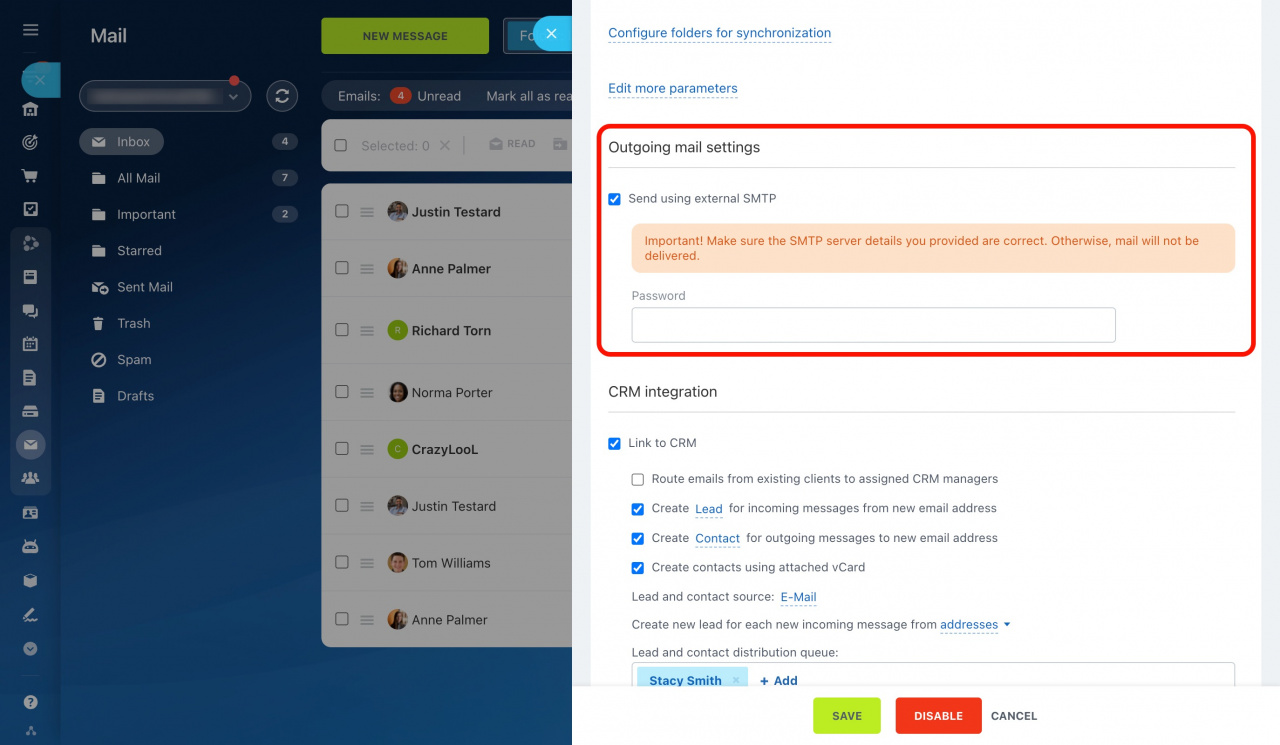 Another useful option is granting other users access to manage emails in your mailbox. It is particularly useful for the support department, for example.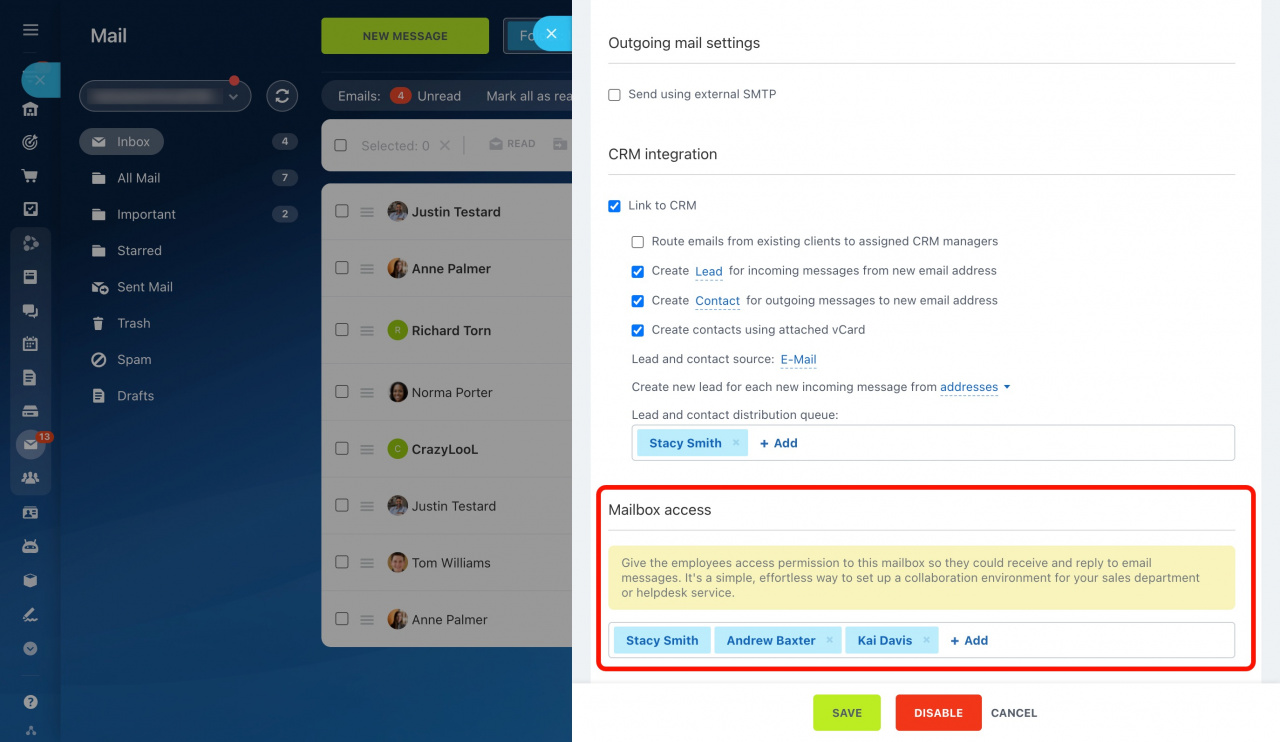 Open email
Click the Open email button to view the emails on the mail service provider's side.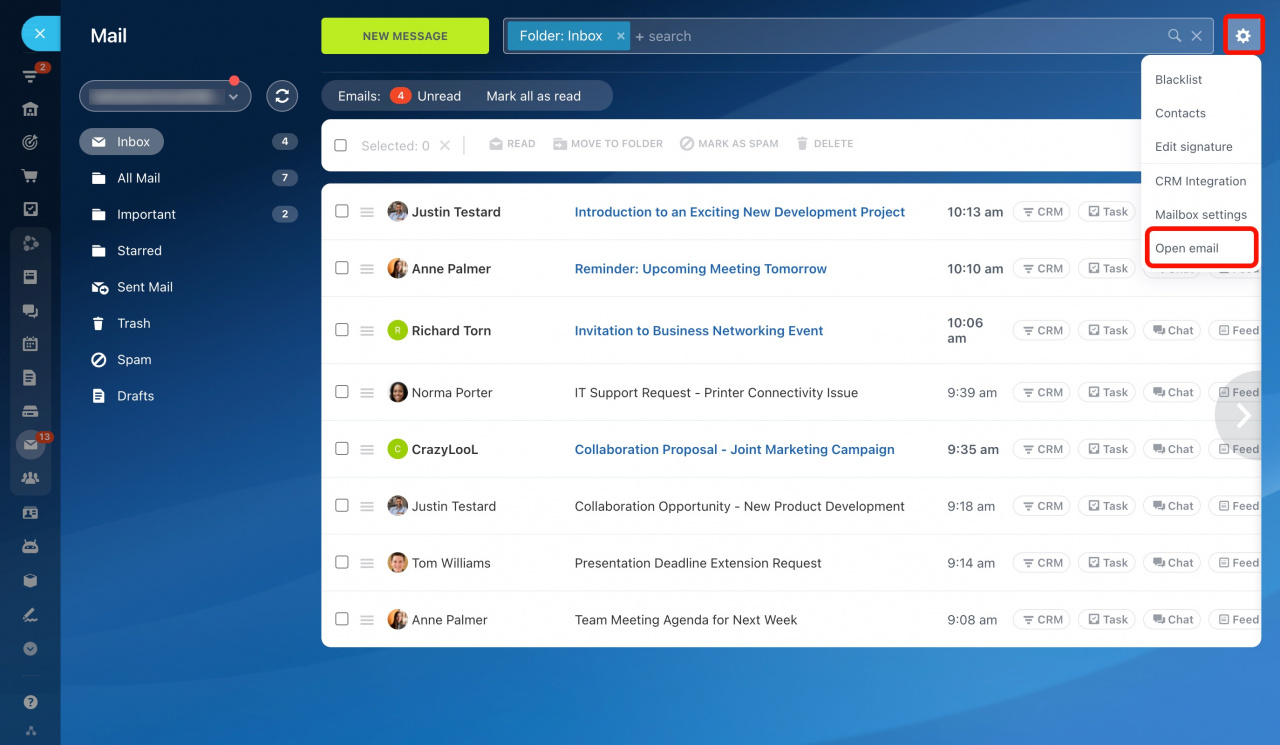 In Brief
In Bitrix24.Mail, you can configure blacklist, contacts, signatures, and integration with CRM.

Add unwanted addresses to the blacklist. Emails from these addresses will end up in the Spam folder.

All email addresses sent to you are stored in the contact list. You can also add contacts manually.

Create a signature for outgoing emails.

Save customer emails in CRM. Integrate all mail or, for example, only incoming mail.