If you no longer need the workgroup you have 2 options to choose from:
Delete Group option deletes the workgroup completely. You won't be able to restore it later.
If you're not sure if you may need this workgroup data in future, we recommend to move the workgroup to archive. In this case all workgroup data is saved.
If you are sure you don't need the workgroup data anymore or consider the group as junk, here is how you can completely delete it from the system. Open the workgroup Actions > Delete Group: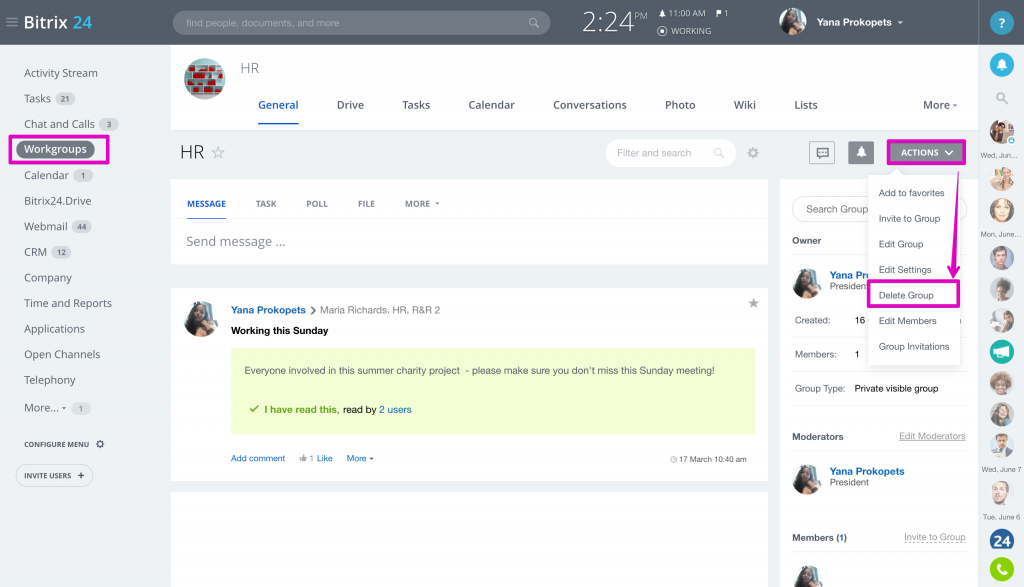 Confirm the action: