With the report designer in CRM, managers can assess how the company is developing, what profit was brought and which product is the most successful.
Add a new report
Go to the CRM section - Analytics - Report Wizard.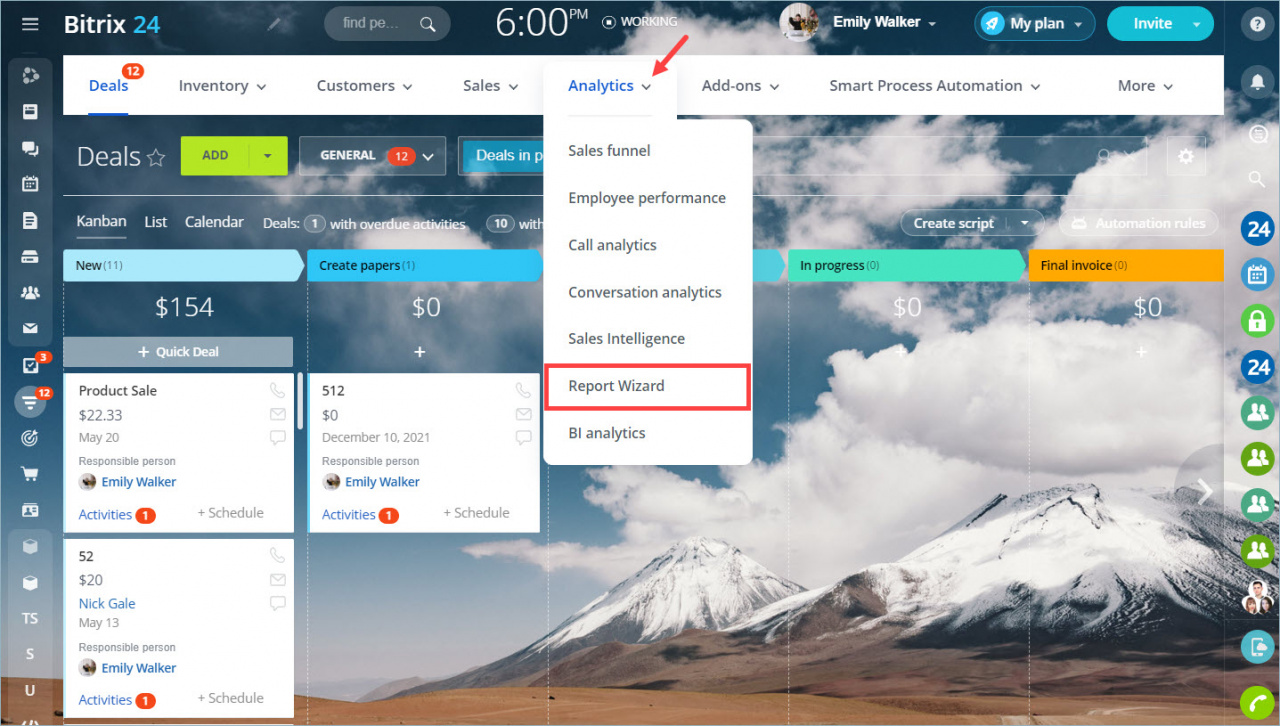 You can create a report from the list of standard reports. To do this, select the desired template. If you hover the cursor over the template, more information about the contents of the report will appear.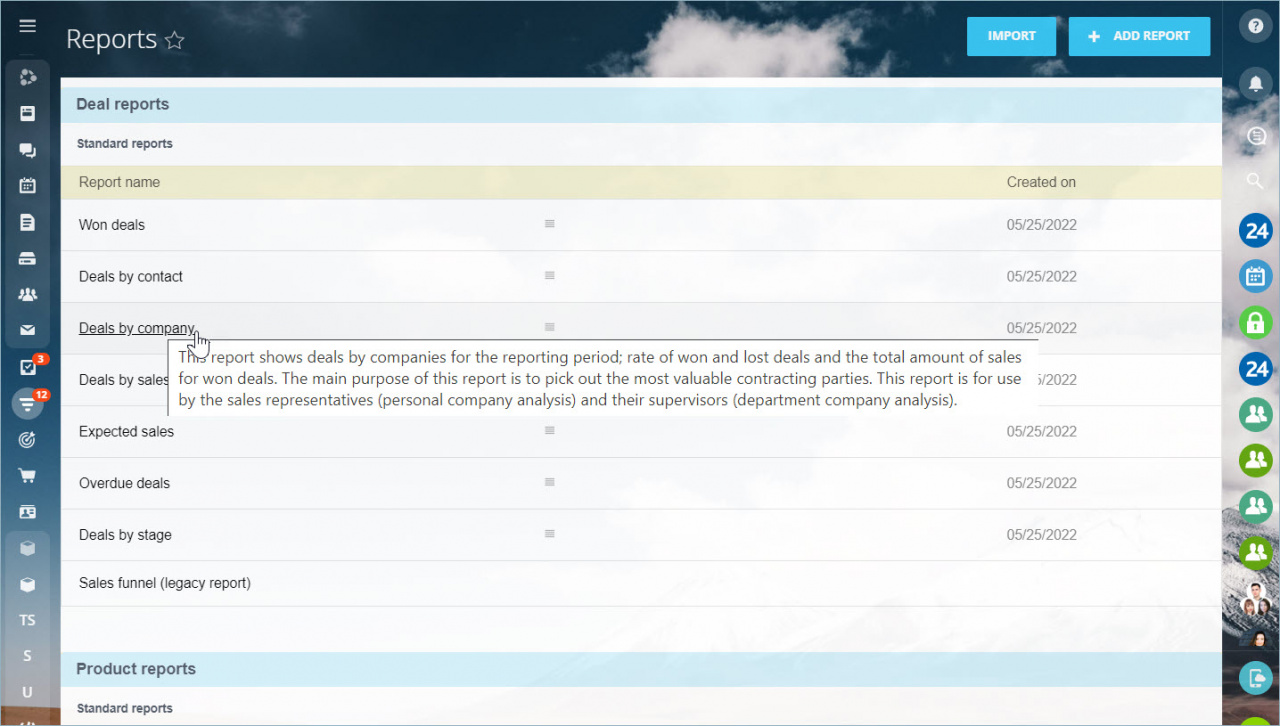 To create a new report, click the Add Report button.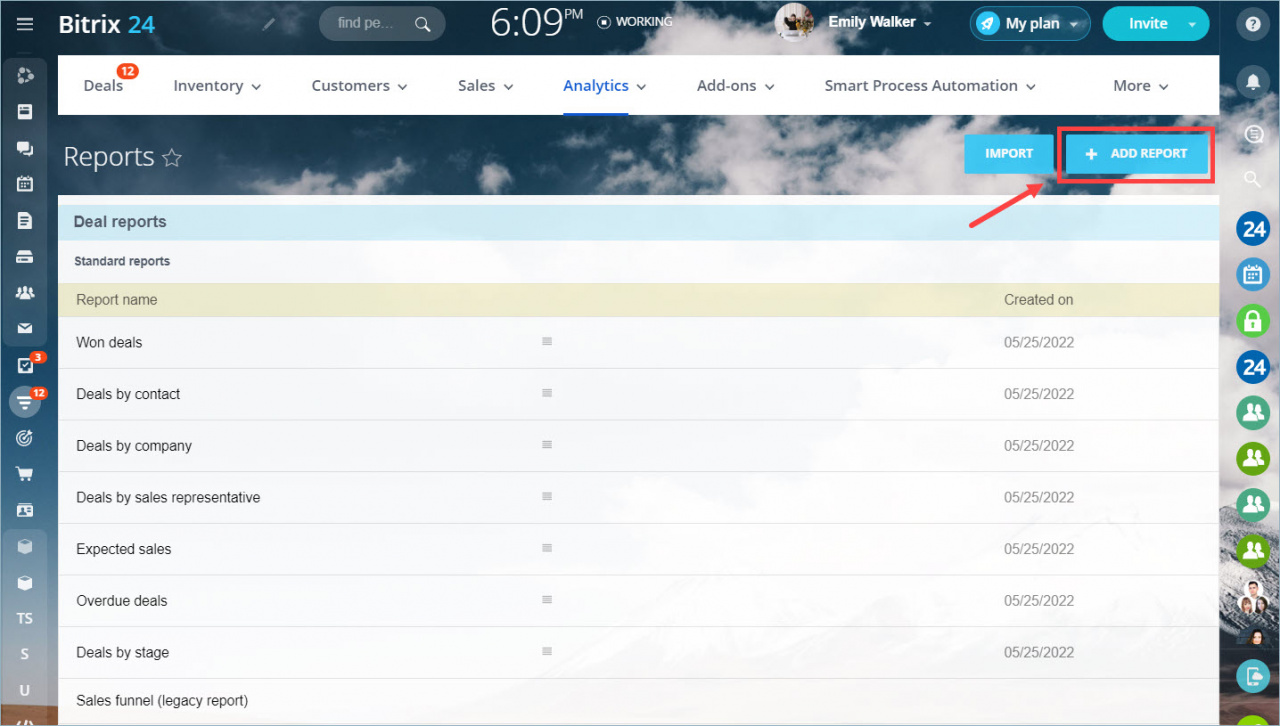 Select the CRM entity for the new report. Currently, reports can be constructed for leads, deals, products, invoices or activities.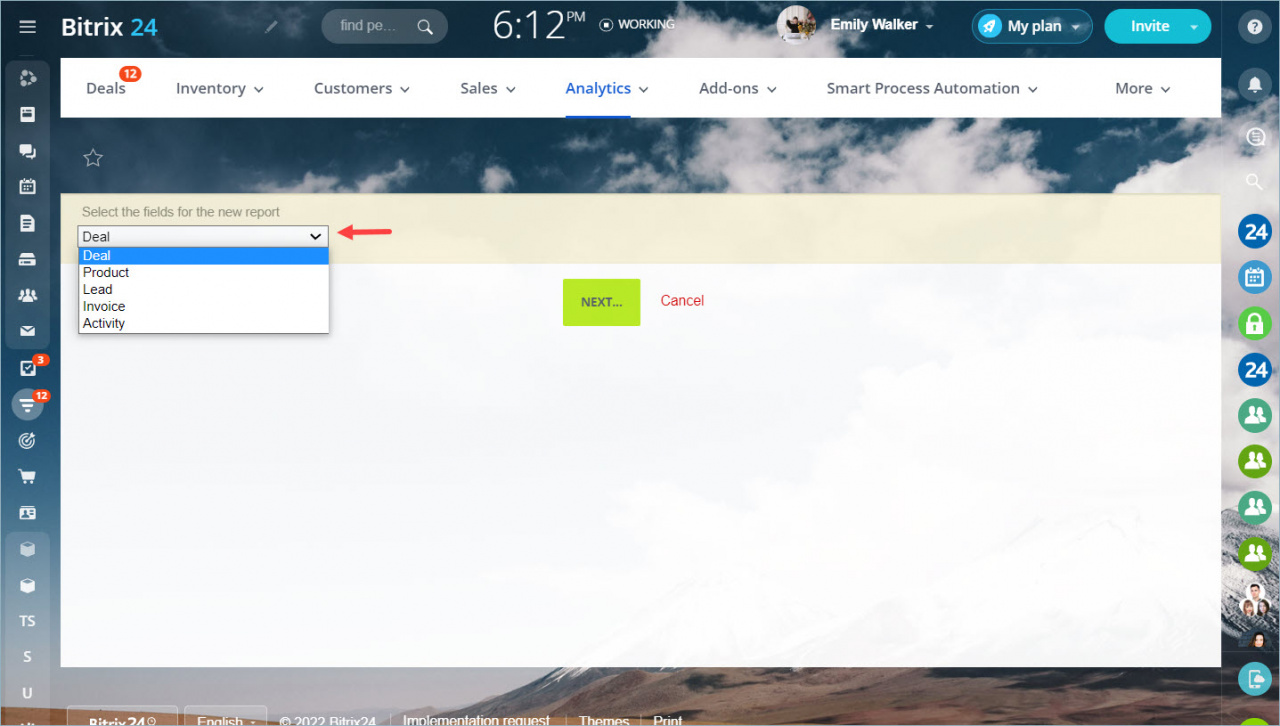 In the Report Wizard, set new report name, description, report conditions and add the desired columns.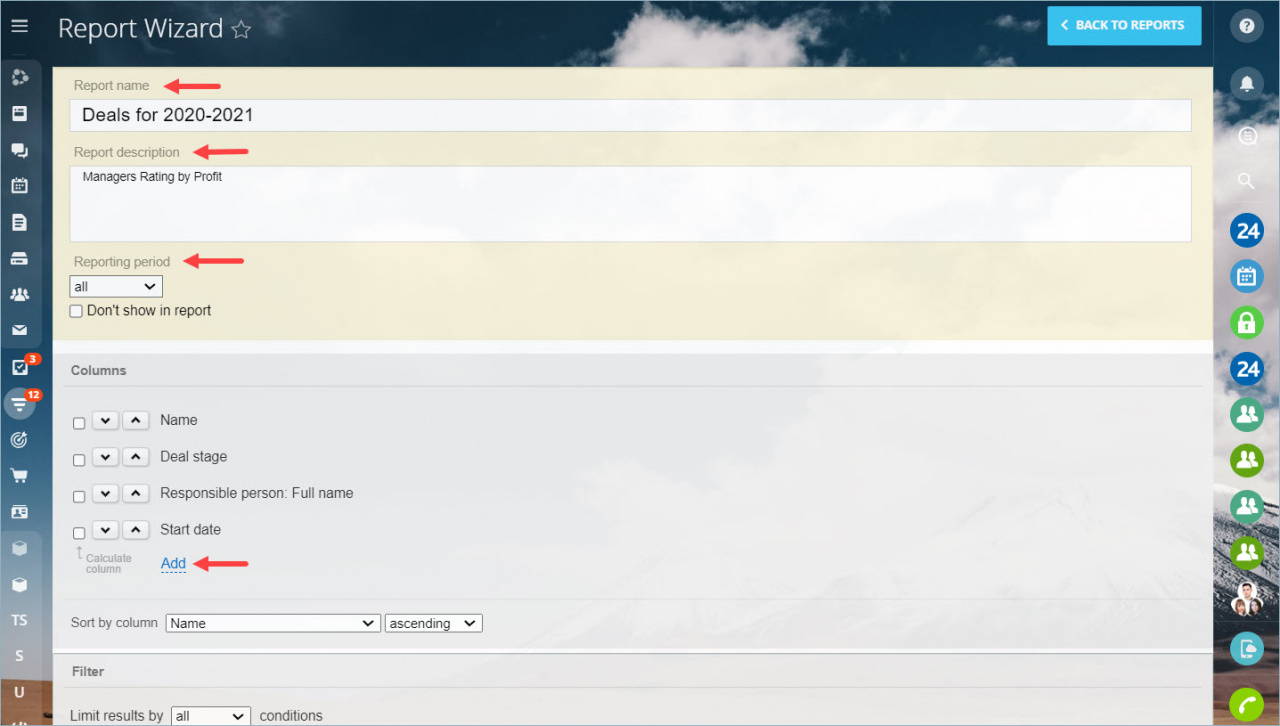 Add report filters to limit report results by the chosen parameters.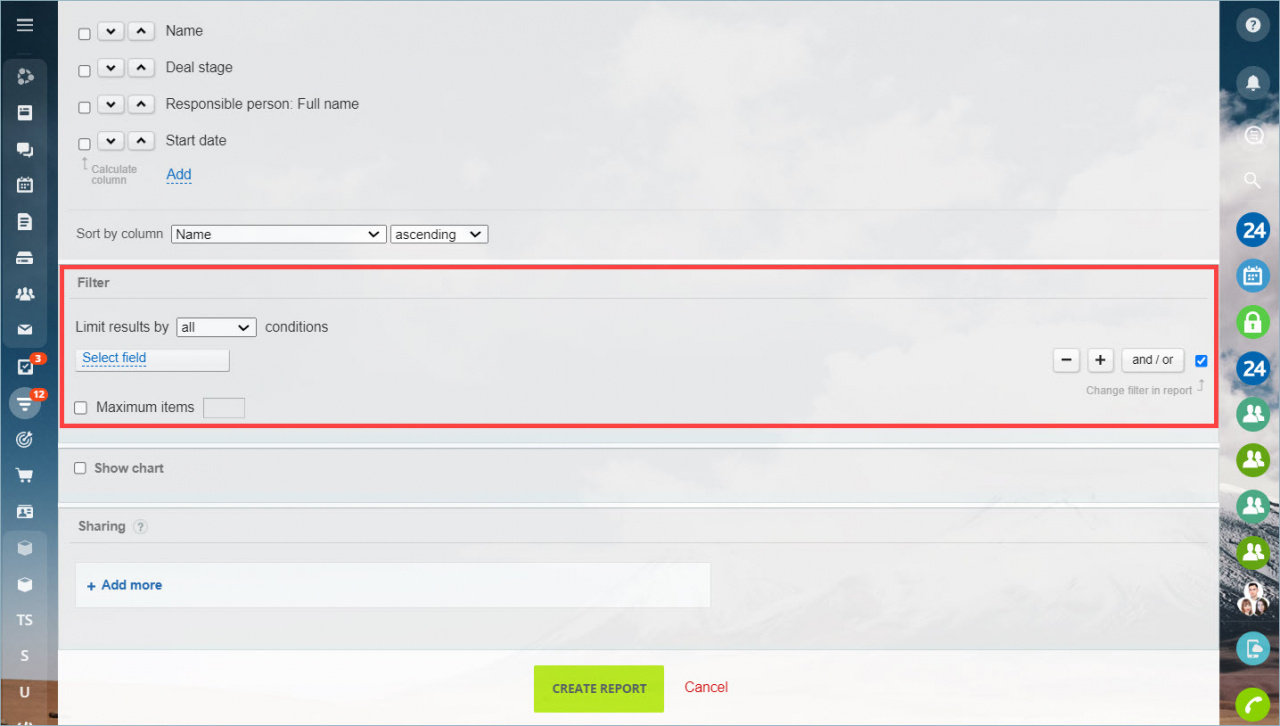 To add a chart to the report, enable the Show Chart option.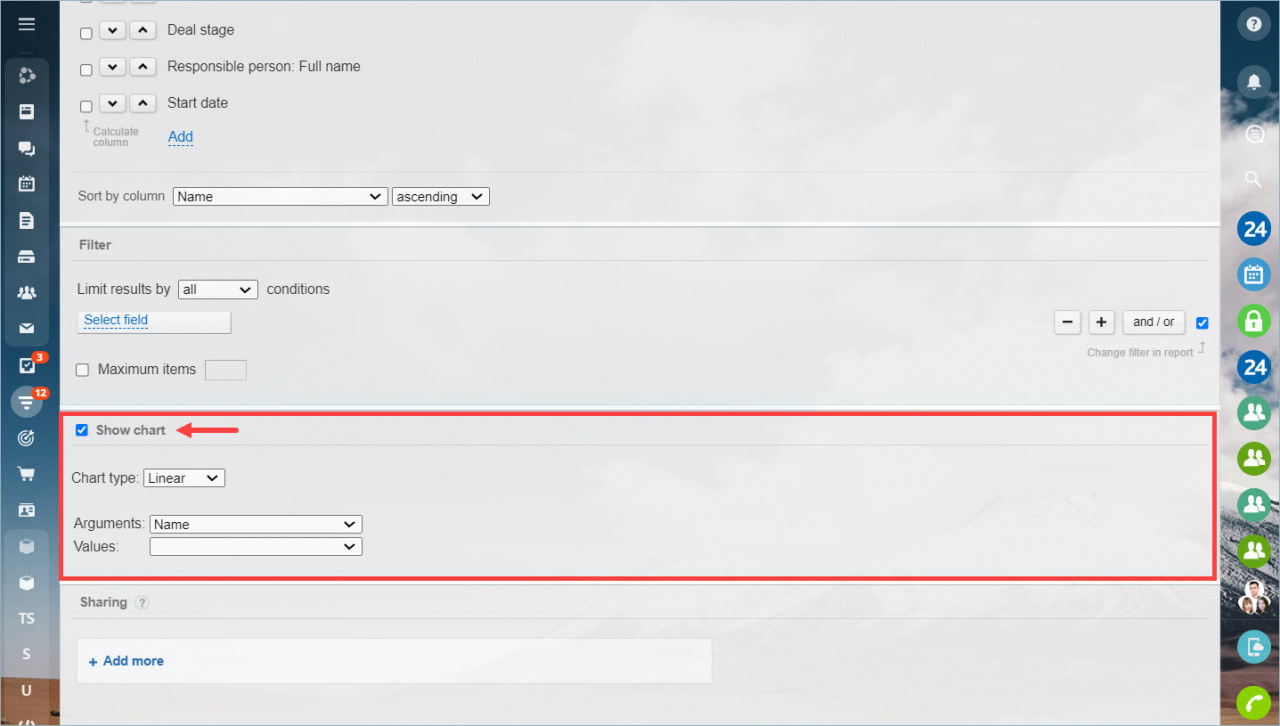 The chart in the report will be shown depending on the selected type: linear, bar or pie chart.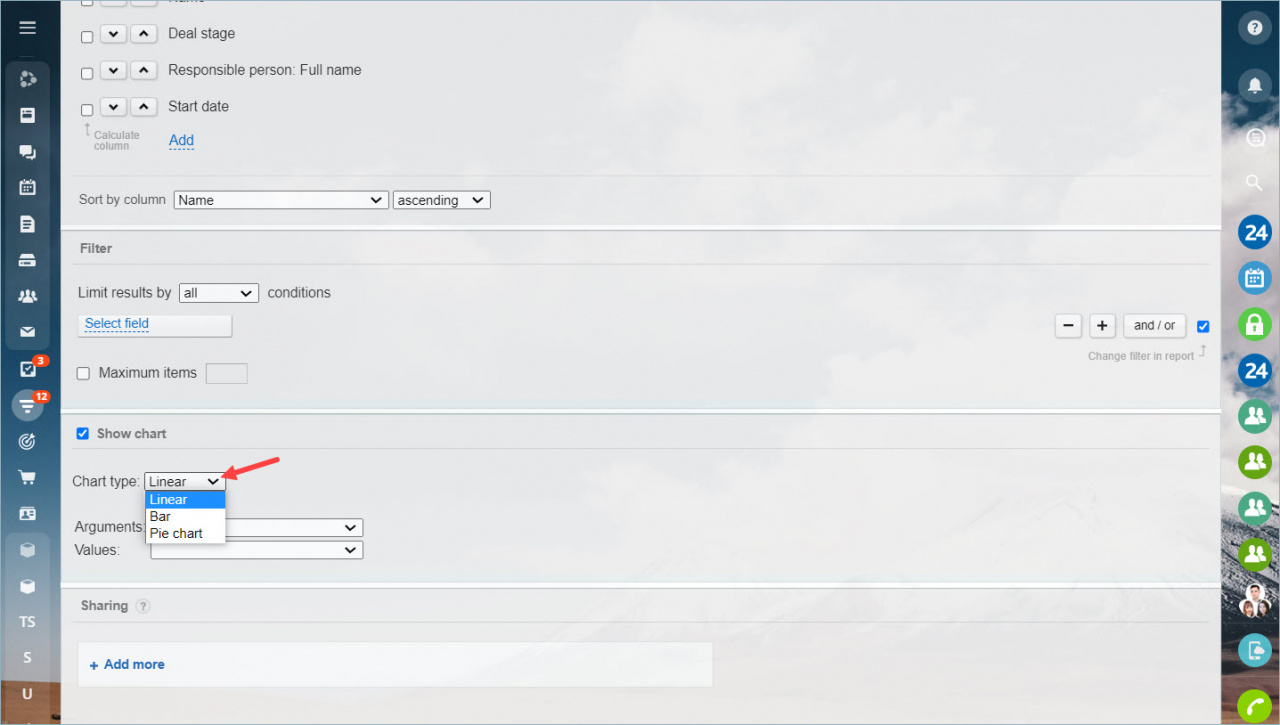 Add custom fields to the CRM report columns
Share report with other users
If you want to share the report with your colleagues, click the Add more button and select the employees to whom the report will be available.
The report will automatically appear in the list of available to everyone you specify. You will only share the report template.
To share data from the report, you can export it to Excel and send it to your colleagues.