Favorites

If the message is important to you, add it to Favorites (either from More > Add to favorites or with the help of special Add to favorites icon):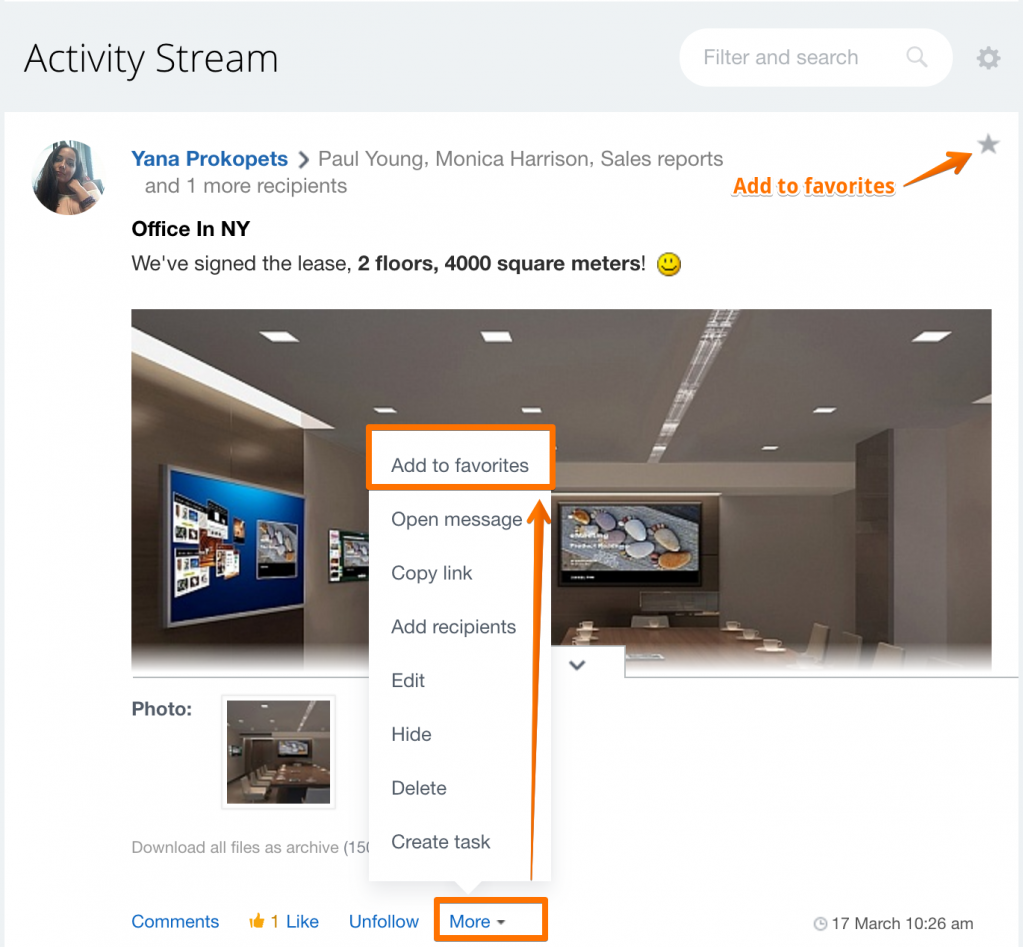 All messages marked as
Favorites
can be found in
Activity Stream Filters > Favorites
.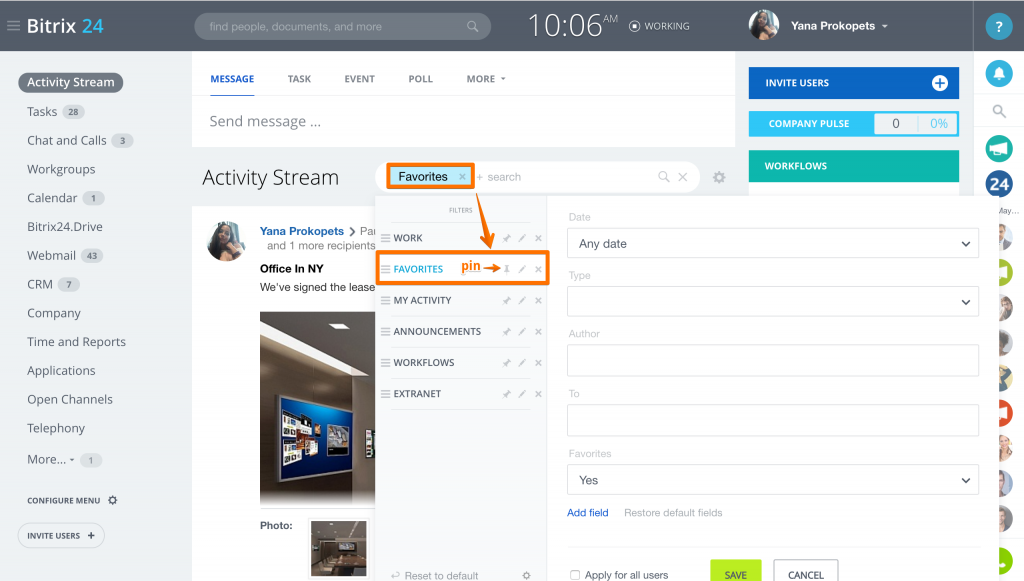 Activity Stream Default Filter Views
Work – all work events – reports, tasks, comments on tasks, etc.;
Favorites – events which the user marks as Favorites;
My Activity – events which were initiated by the user;
Announcements – all announcements to which the user has access;
Workflows - reflects workflows notifications (only for workflows configured from Activity Stream);
Extranet - shows only Extranet groups messages or simple Activity Stream messages where external users have been added.
Activity Stream Hide Tasks & Smart Follow Modes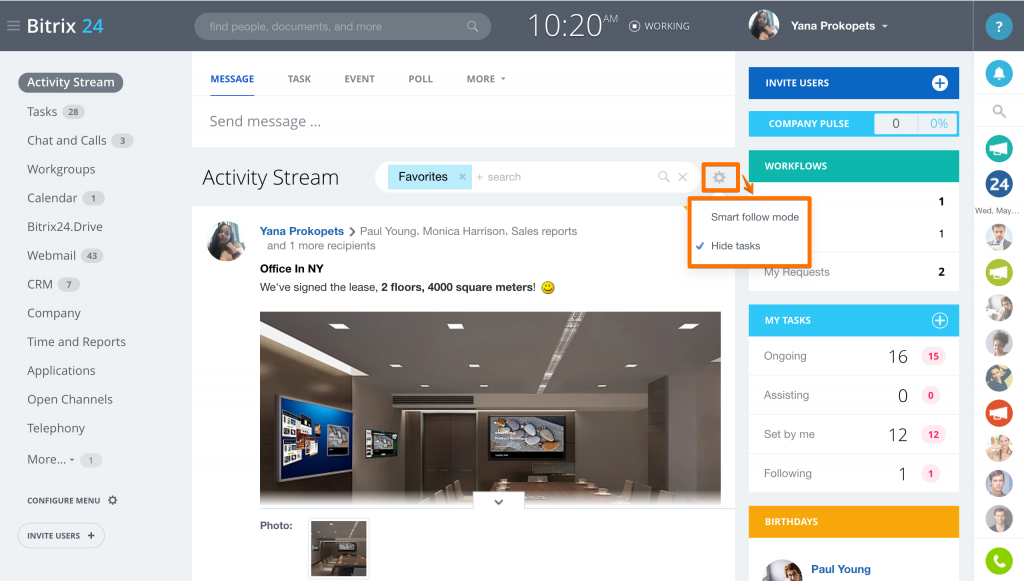 Smart Follow Mode - moves to the top posts where you are listed as the author, recipient or in case you have been mentioned in the post text; you automatically follow any post you have commented on.
Hide tasks - this option hides tasks notifications from Activity Stream.