All calls between your Bitrix24 account users – performed inside your intranet ( including voice & video calls via Instant Messenger ) are free, even if you're calling your colleague who is answering inside his\her Bitrix24 mobile app. You don't pay any calls fees in cases listed above, you pay only for the internet traffic used to your own internet provider.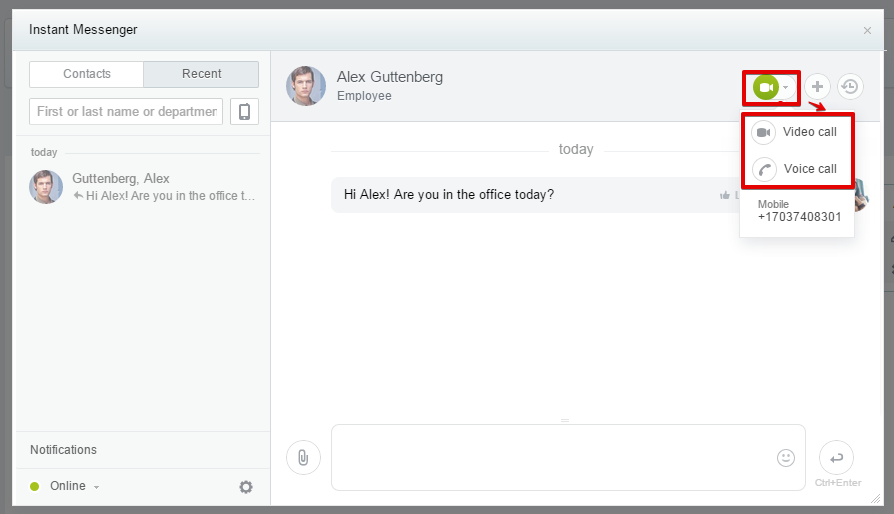 Important: if the call is forwarded to the Bitrix24 user's mobile phone (users answers the incoming phone call outside Bitrix24 mobile app) – this call is charged for. The call fee will be calculated on the base of "mobile calls tariffs", the fee will be charged from your company's Bitrix24 account.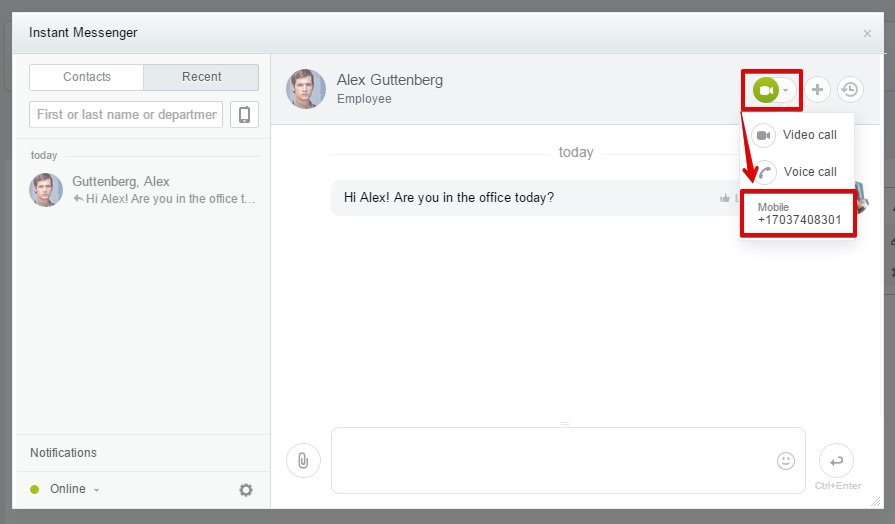 Please note that your employees don't pay anything for incoming calls received from Bitrix24 on their mobile phones, the incoming calls - forwarded from Bitrix24 - are free for mobile phone owners.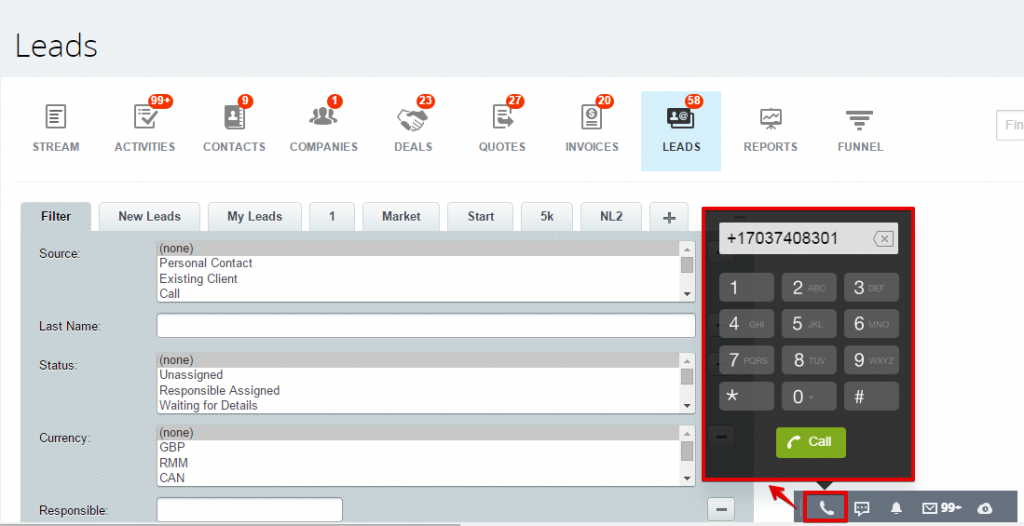 Other calls coming from Bitrix24 to fixed or mobile phones are charged for the same way.