To rent a number, go to the CRM page > Add-ons >Telephony.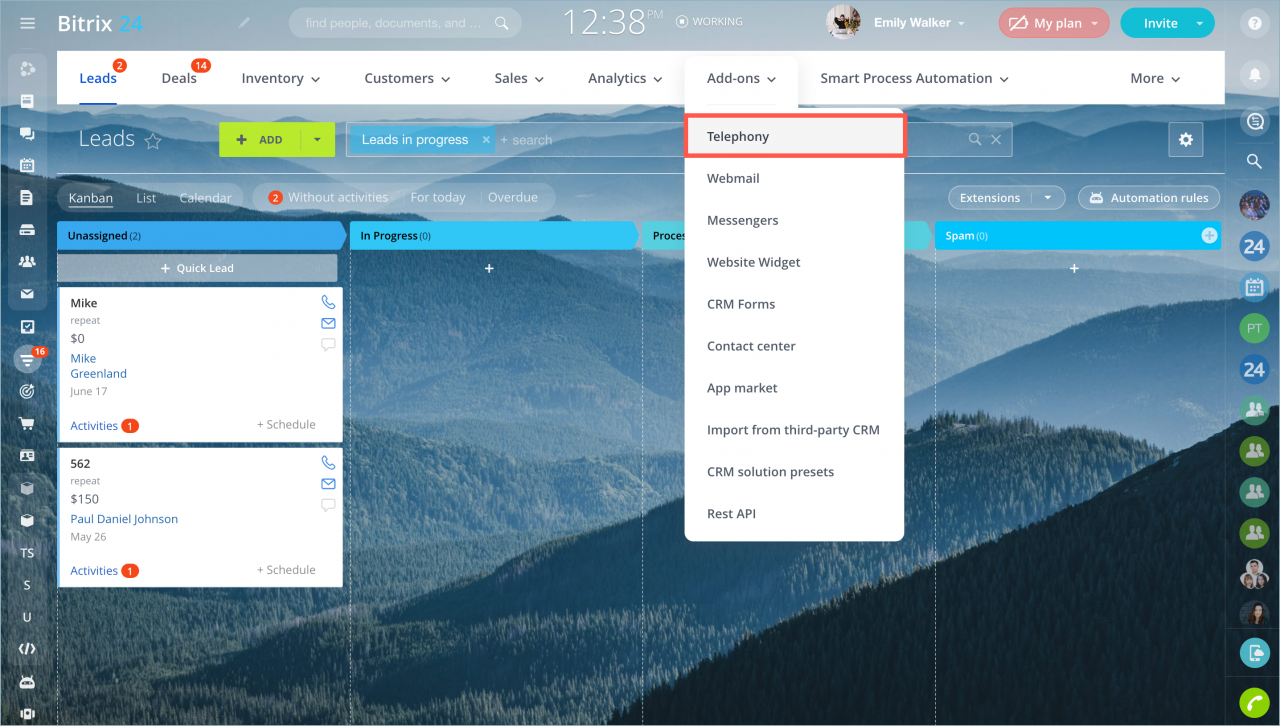 Click Rent a Number.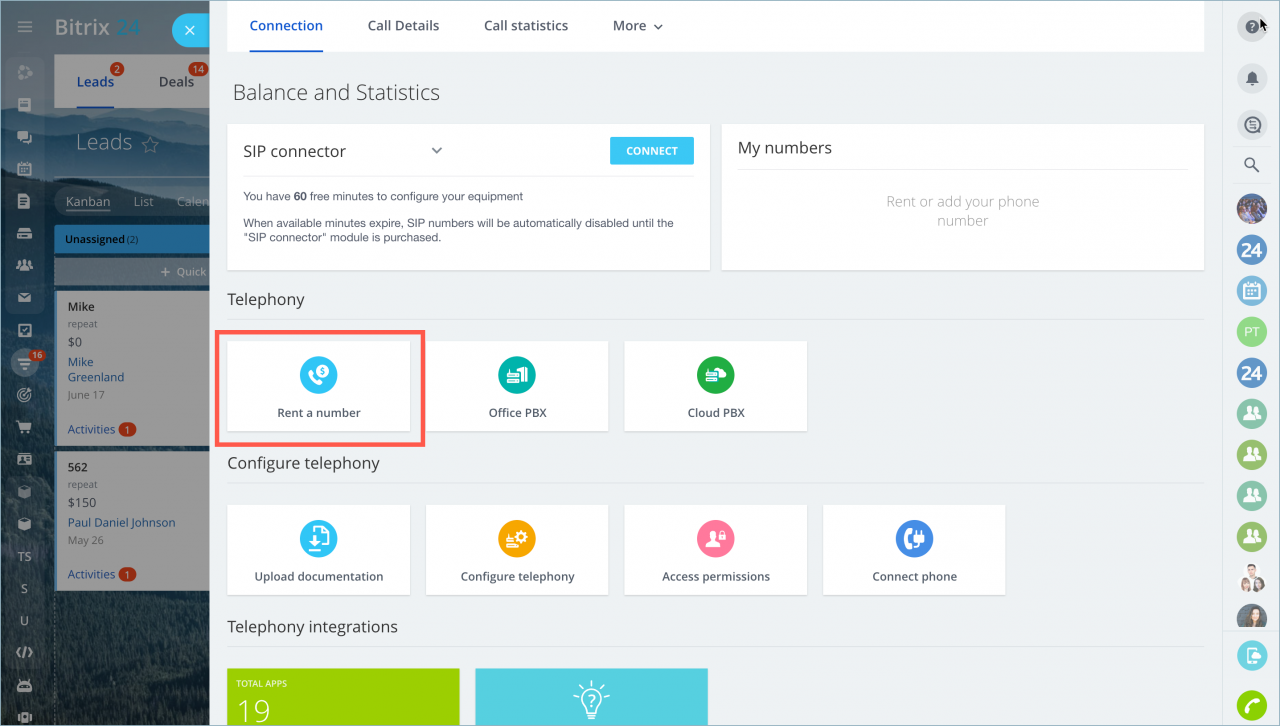 Select a country, type of number, state and region where you want to rent a number.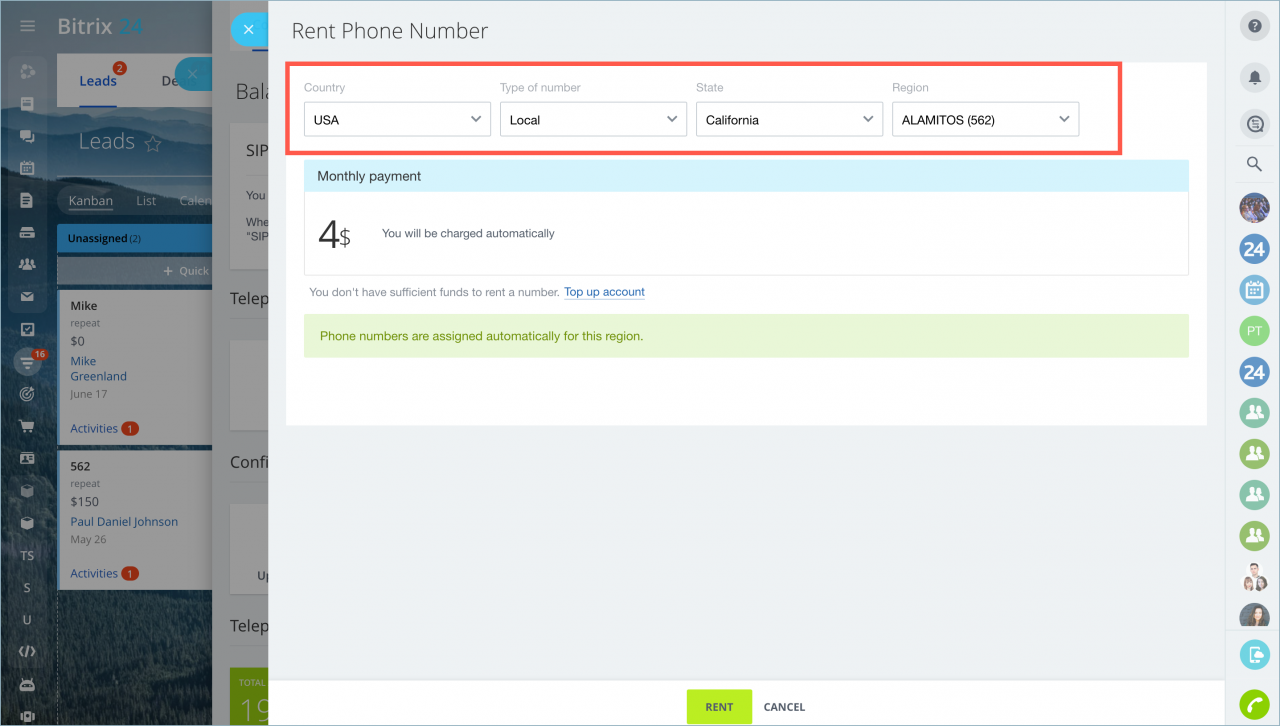 If you rented several numbers by mistake, contact Technical Support.
The system may request to upload additional documents (e.g. proof of address, passport or ID copy) for some regions or countries. Please follow the instructions (image size should not exceed 2000px). Submitted documents are usually processed by Voximplant Inc. within two business days.
The following countries require the proof of residence (passport or national ID and utility bill with residence address clearly visible) for renting a number:
Austria
Bulgaria
Croatia
Denmark
France
Georgia
Germany
Hong Kong
Hungary
Ireland
Italy
Malta
Netherlands
Norway
Peru
Philippines
Republic of South Africa
Singapore
South Korea
Spain
Thailand
Turkey
All clients that have rented Austrian and Maltese phone numbers are required to upload their proof of residence till November 2nd. Otherwise, phone numbers rented in these countries will stop working.
Rented number as a default number for outgoing calls
You can set the rented number to be used as a default number for outgoing calls.
Go to the Telephony page > Configure telephony > Telephony settings > Configure default numbers > Default number for outgoing calls.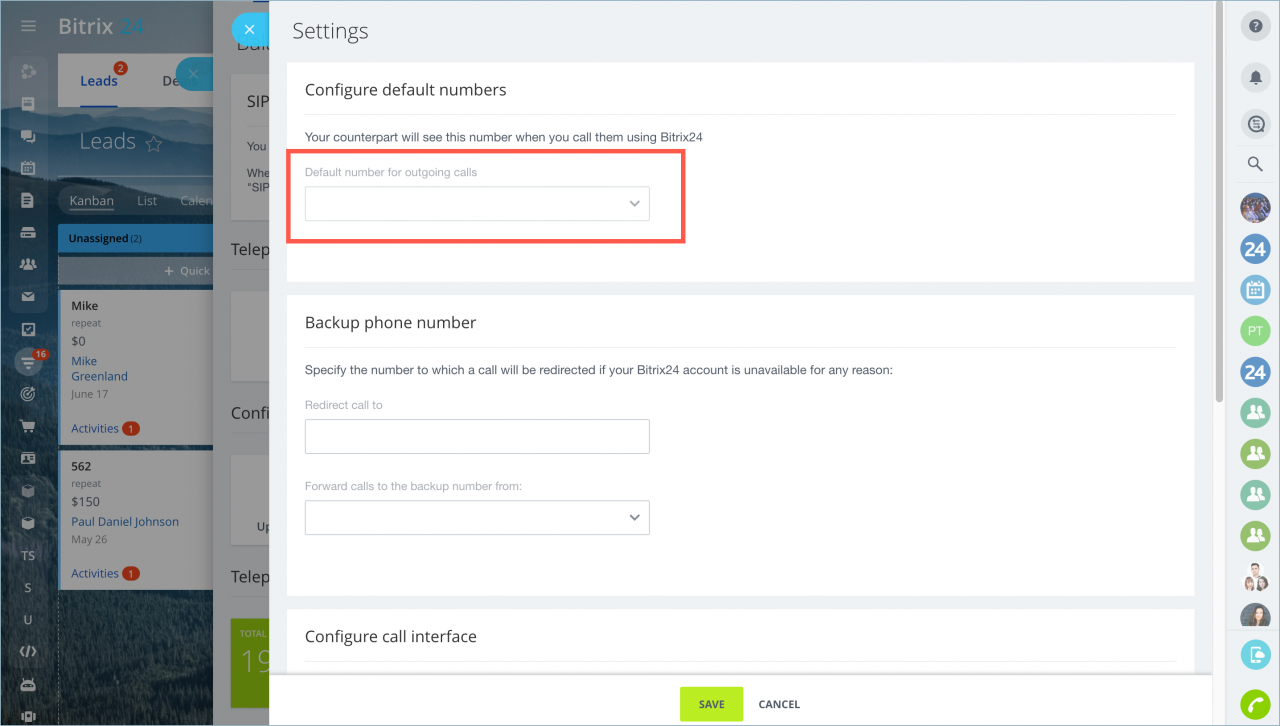 Here you can set any of available numbers as an outgoing call number shown to your clients when you call from Bitrix24 - e.g. you can substitute the main outgoing number.
Here is the list of options you will get after renting a number in Bitrix24:
unlimited incoming phone lines
unlimited incoming calls for each line
internal extensions for your employees
custom rules for incoming calls
missed call notifications
phone call recording
incoming, outgoing, missed call statistics
detailed statistics for each call
IVR
CRM integration
ability to connect physical phones
Rented numbers cannot be used to call emergency services (112, 911, etc.).
Recommended articles