If you're an avid Jira user and would like to have an eye on your issues while working in Bitrix, this integration might be for you.
The app allows you to see your Jira issues from contacts and workgroups without leaving your favorite platform.
Installation
Find the app in the Market section of your Bitrix24 account:
Click Install:
After you read and accept the Terms and Conditions, click install once more:
Finish the installation process:
When you're offered to Log in, it means the app is now successfully installed:
Go ahead, and you'll be all set 🙂
Jira in contacts
To see a list of your Jira Issues associated with a contact, click on the
Jira Issues
tab: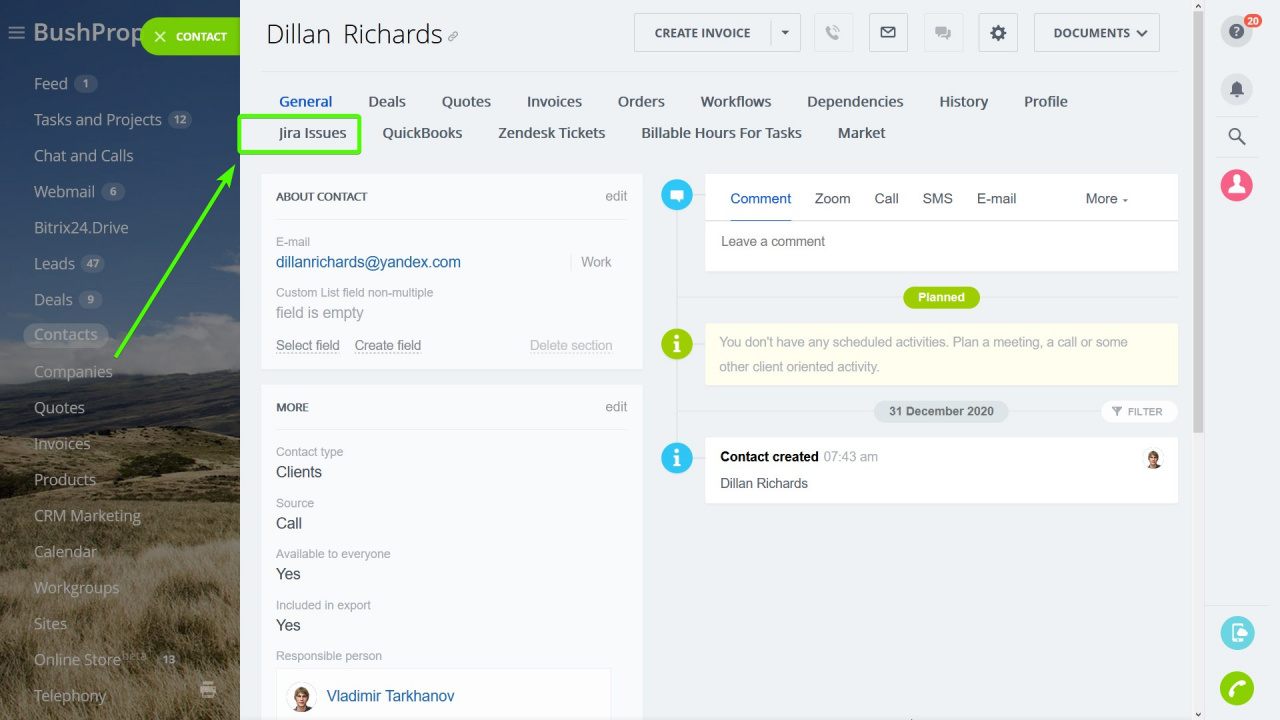 Titles, assignees, statuses, and other important information gets pulled from your Jira account: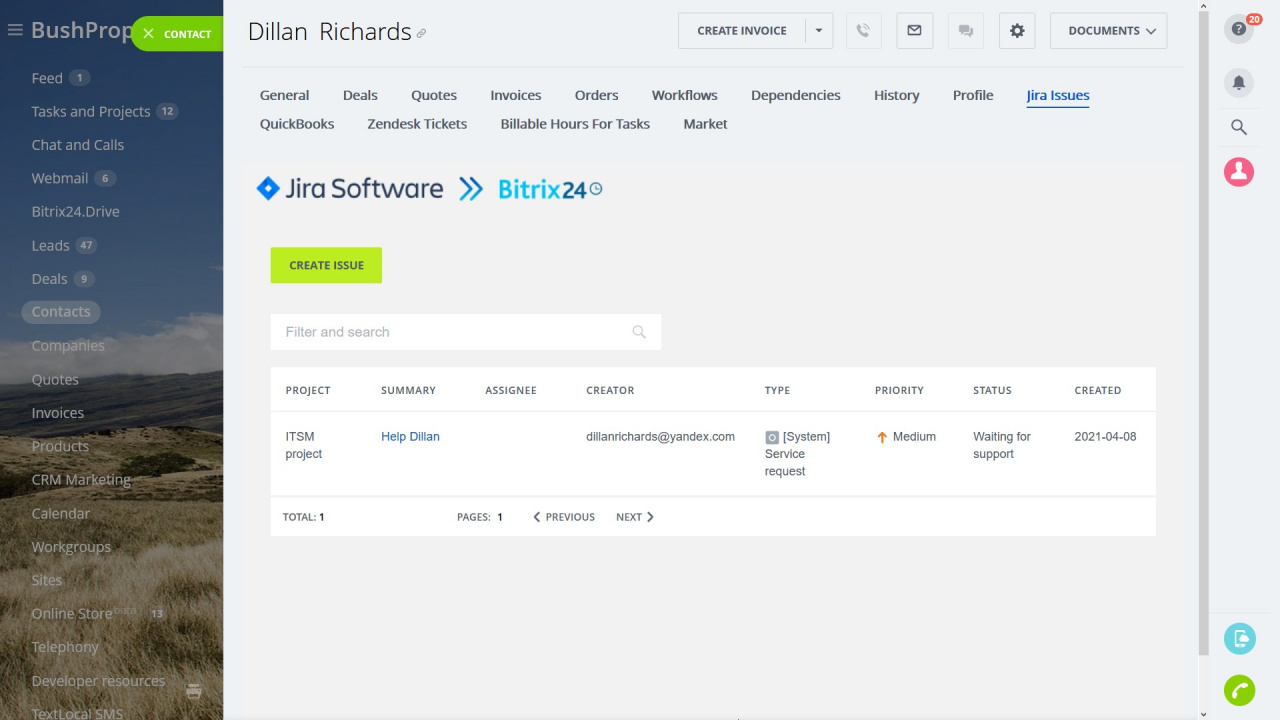 Clicking on an issue's title will take you right to your Jira account.
If you see a greyed out Create Issue button and no Jira records show up, check if your Bitrix contact has an email filled out.
The email is essential for finding appropriate records and creating new ones.
Jira in workgroups
When creating an issue from a workgroup for the first time, you'll have to bind a Jira project to the workgroup: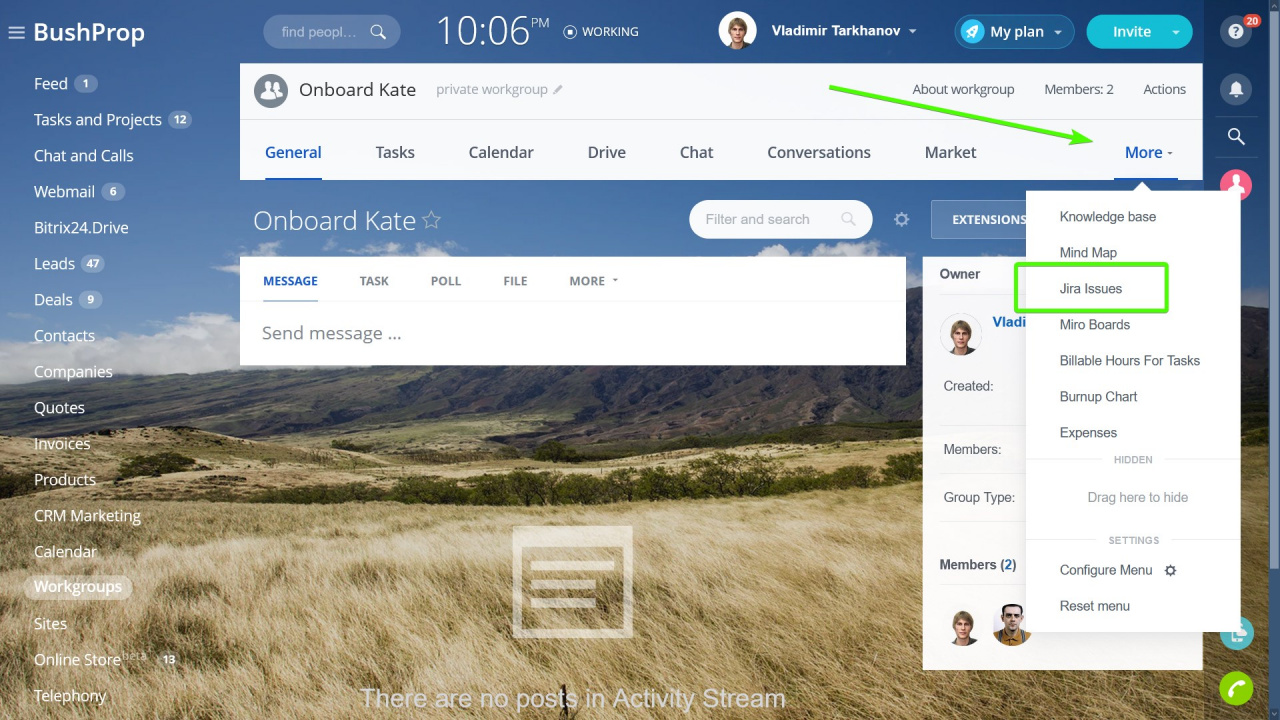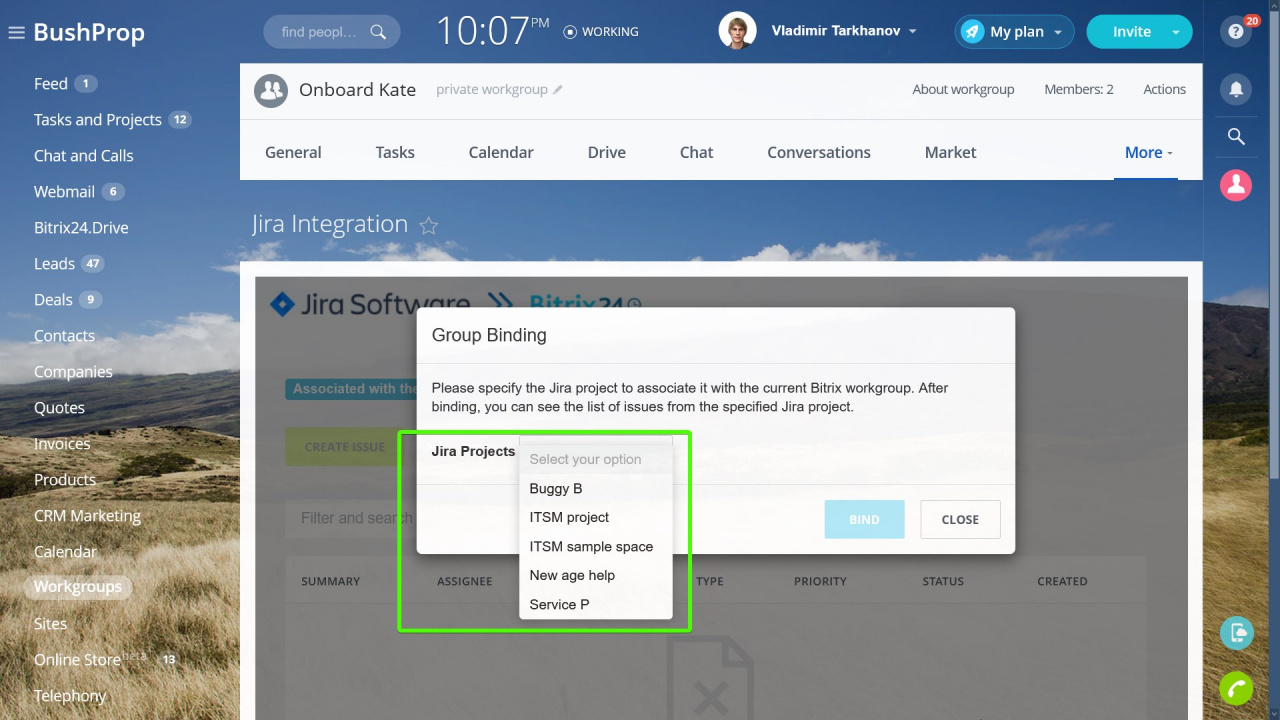 It's just as easy to unbind a Jira project from a workgroup: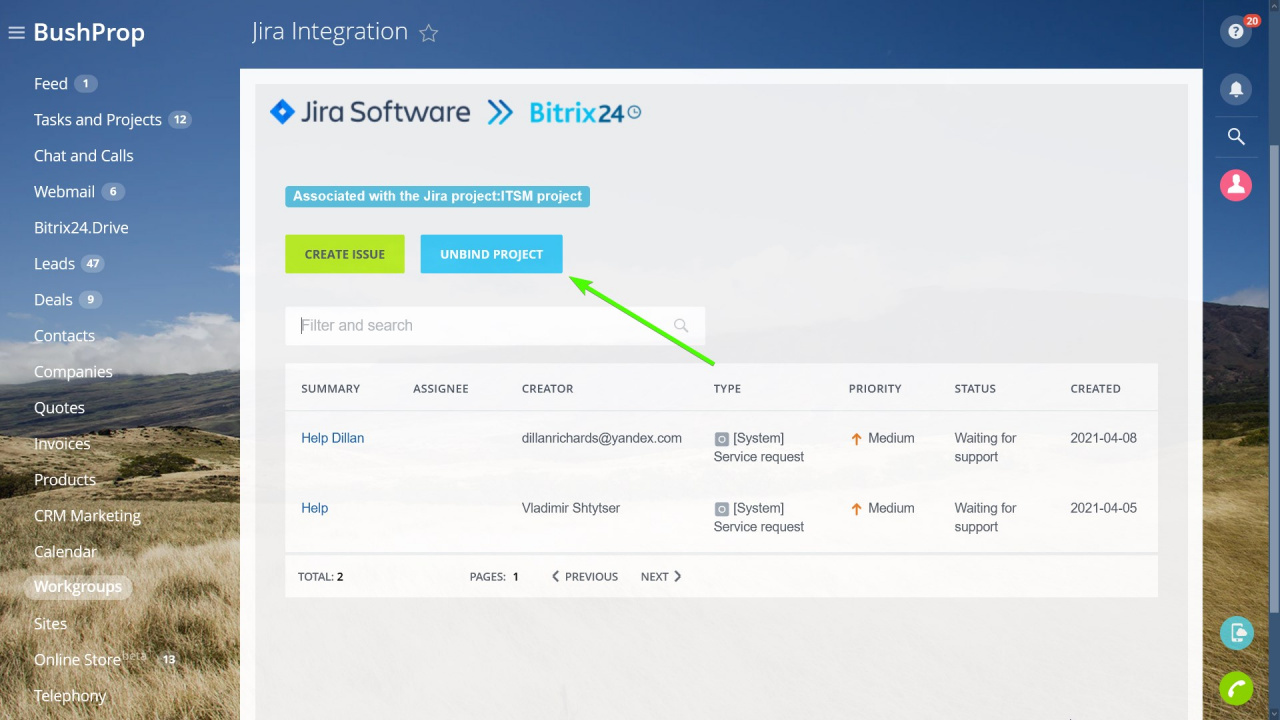 Only workgroup owners can create Jira issues from workgroups.
Filter and search
Searching by a title is often sufficient, but filtering by specific fields might come in handy in large projects: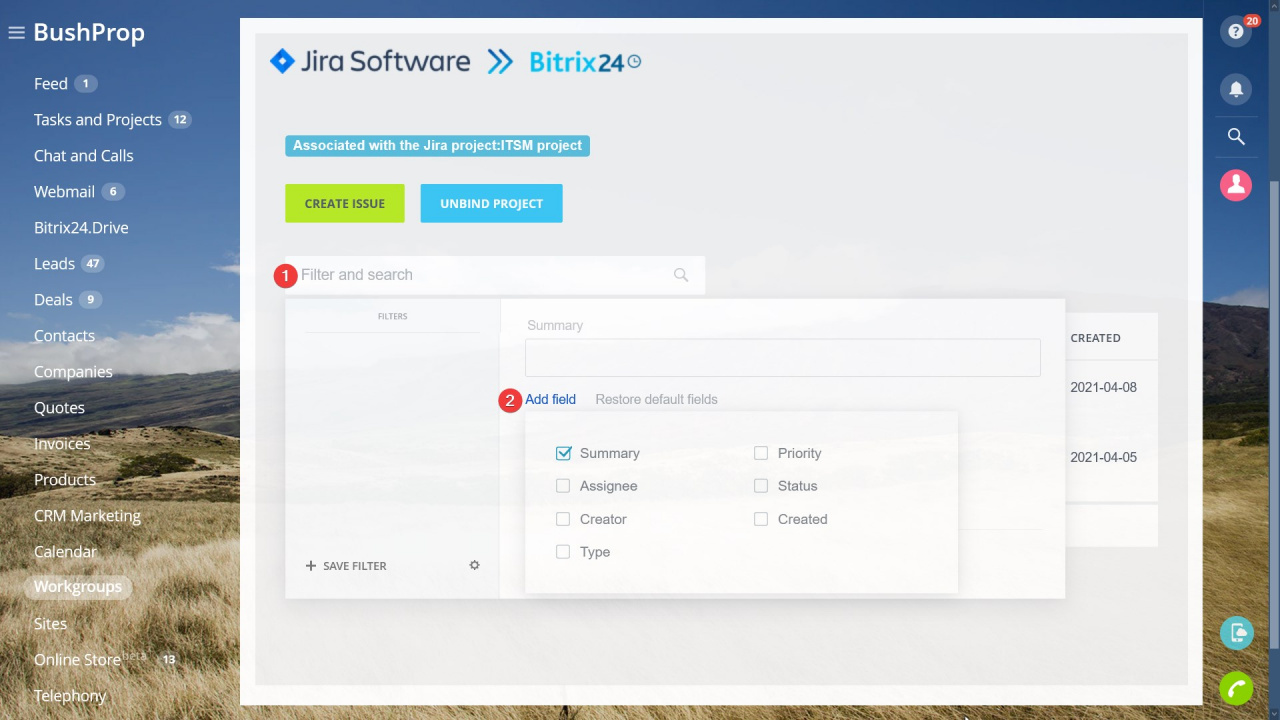 FAQ
Q: Why do other users besides me have a greyed out Create Issues button in a workgroup?
A: Current version of the app allows only workgroup owners to create Jira issues. Feel free to report your case, and we'll raise a priority of the development request.