Google Analytics is a set of tools for gathering statistics, information about site visitors, and analyzing the effectiveness of marketing.
Analytics tracks events that occur on a site. Events include user actions, such as viewing a page, filling out a form, or downloading a file.
The instructions are valid for
Google Analytics 4
. In Universal Analytics, the interface may be slightly different. Check if Google Analytics connection is available on your plan. You can find all the information about Bitrix24 plans on the
pricing page
.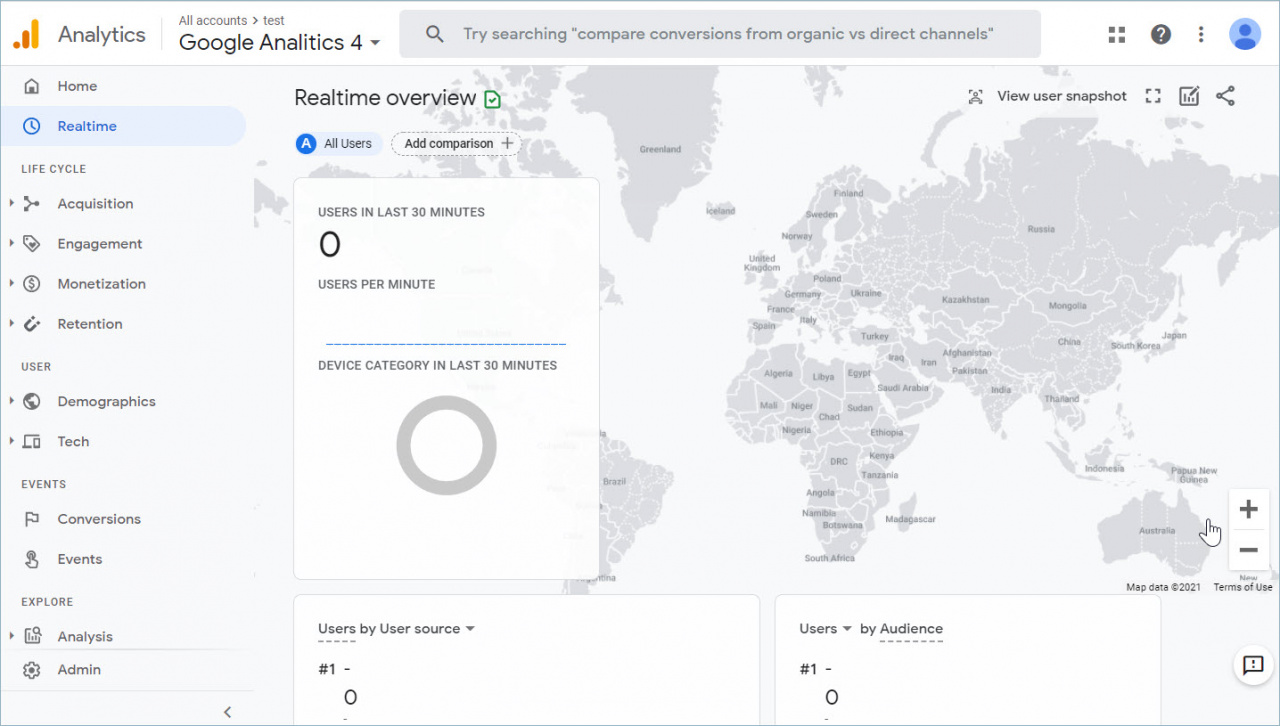 How analytics is collected
Google Analytics automatically collects data from the site on which you placed a special code. This data can be viewed and analyzed in your account.
How to connect analytics to a Bitrix24 site
In the Google Analytics page, go to the admin tab Settings and click Data Streams.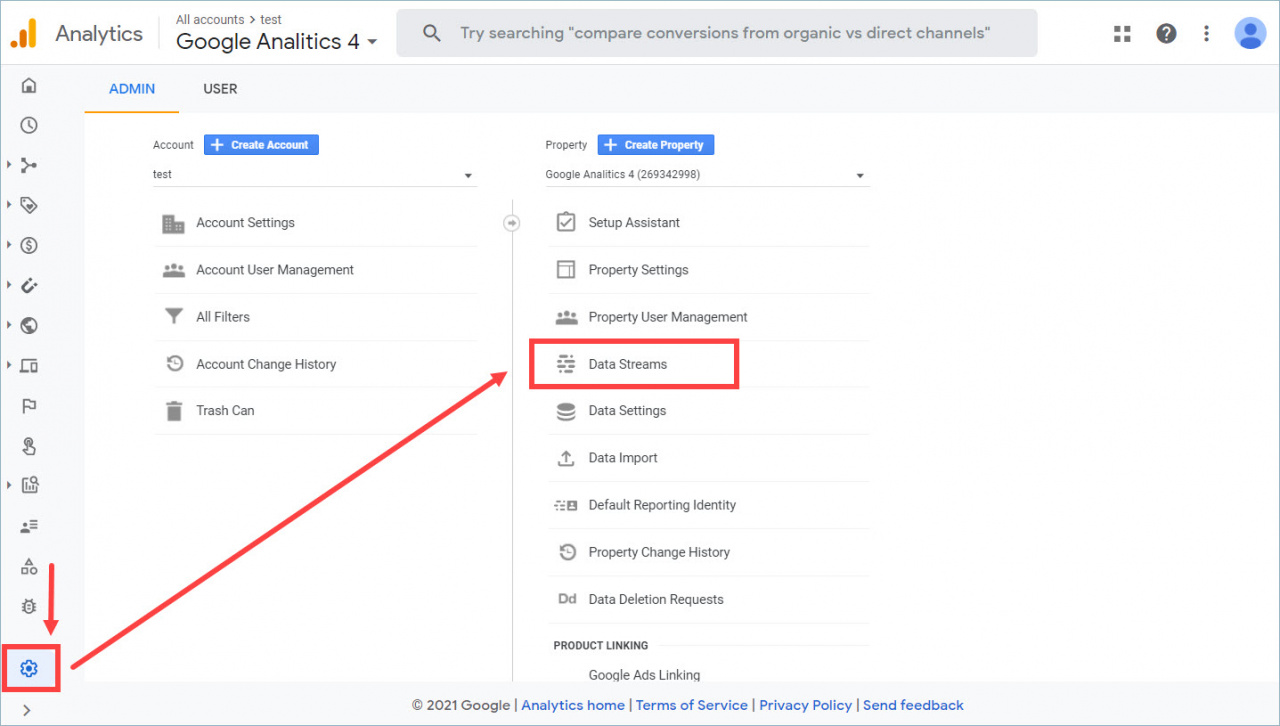 Select a desired data stream and go into the settings.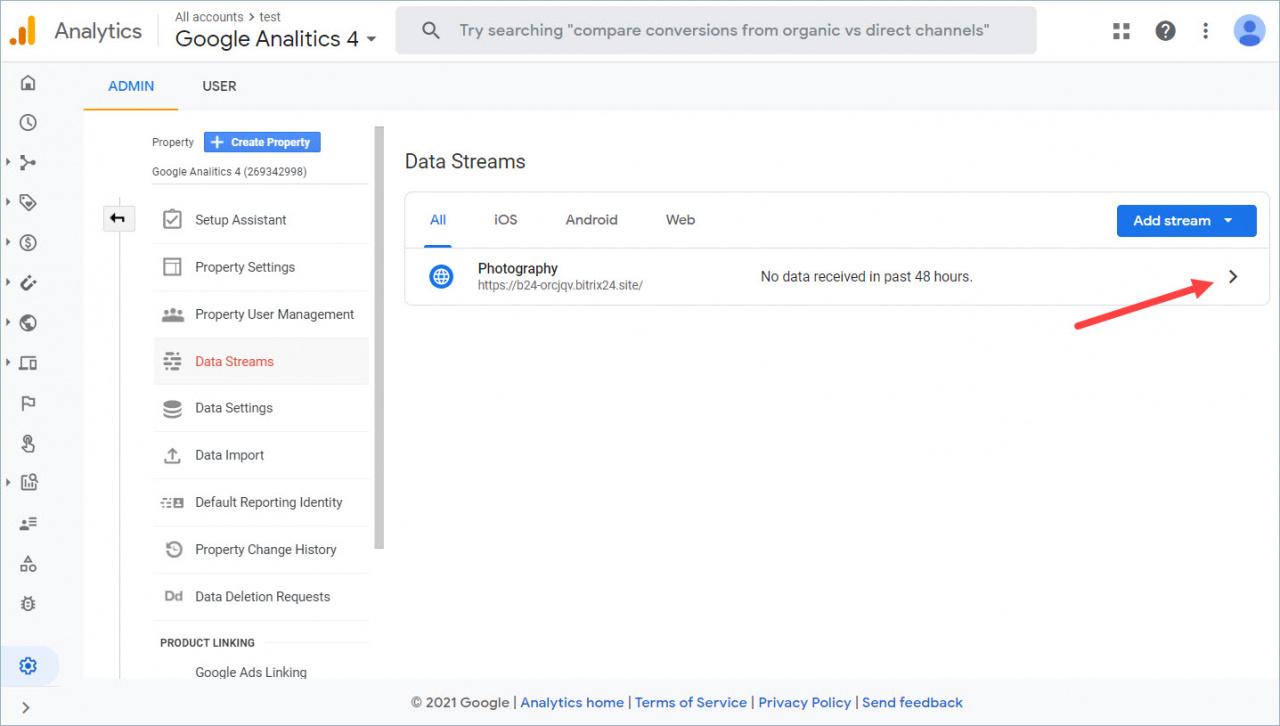 Copy the stream ID.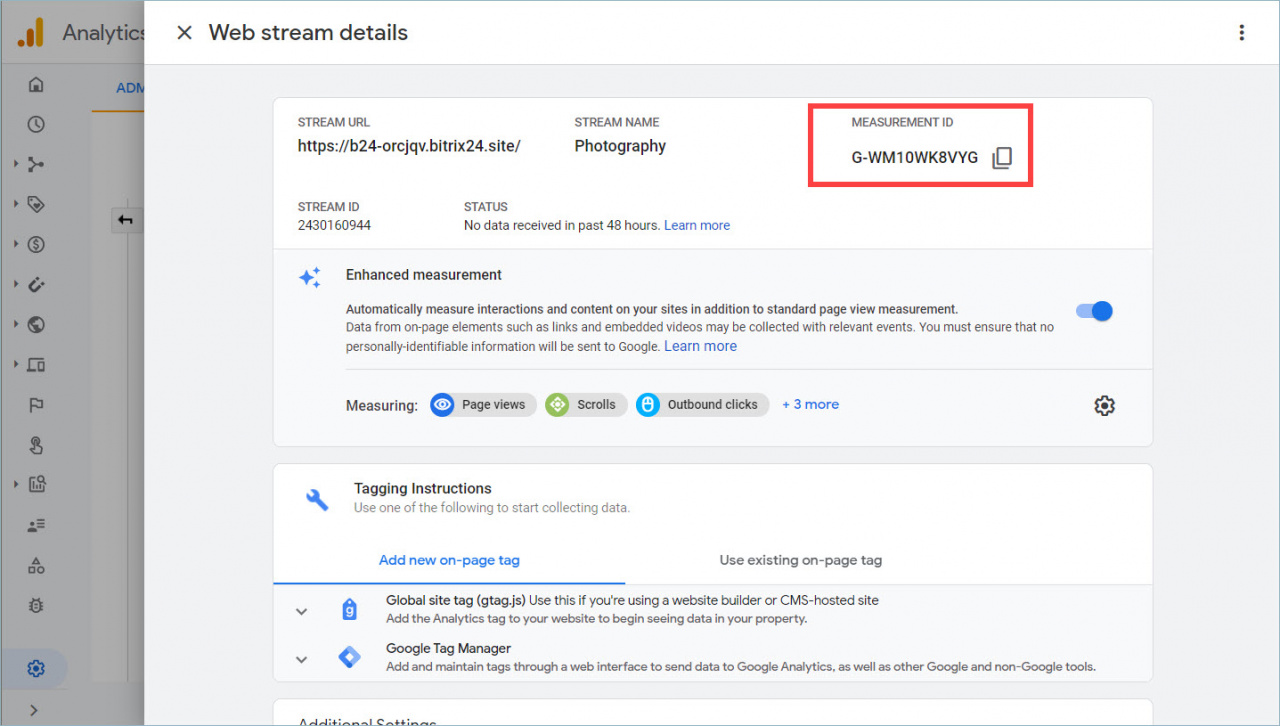 Open the Sites section in Bitrix24. Go to the settings of the site where you want to collect analytics.
If you enable analytics in the site settings, data will be collected from all pages. To collect analytics from a specific page, place the flow identifier in its settings.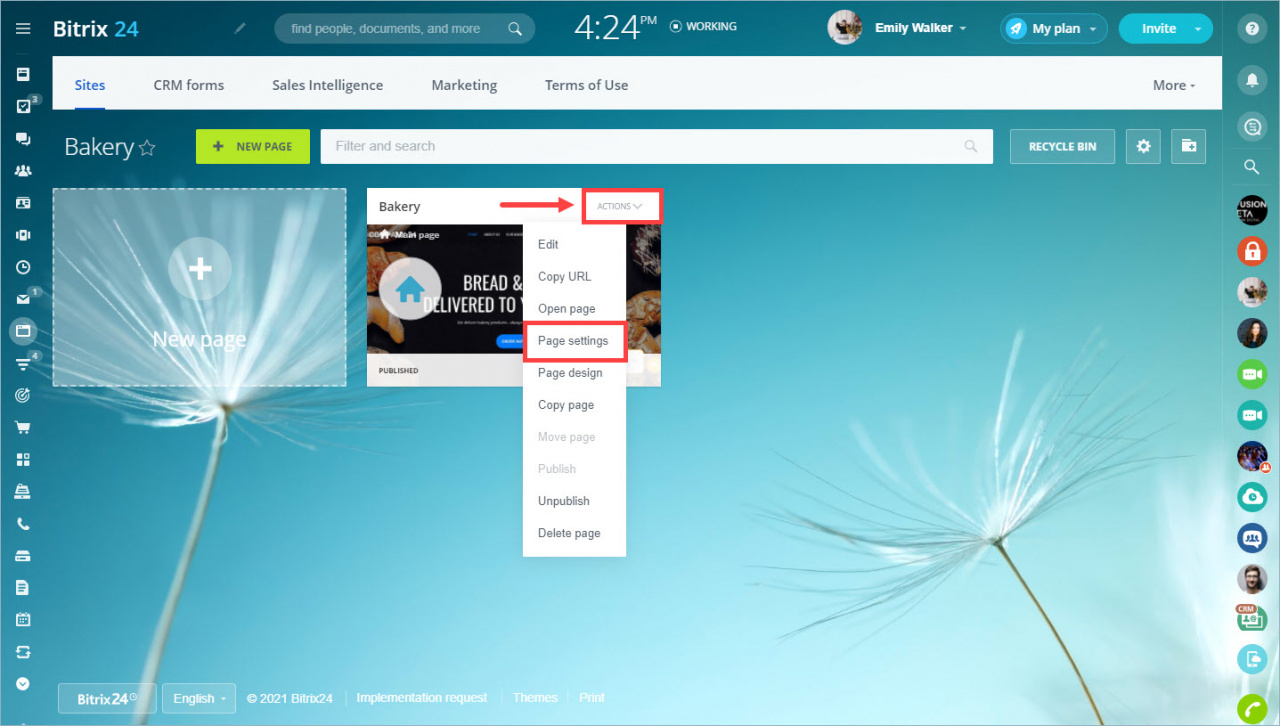 Select the site and click Configure site.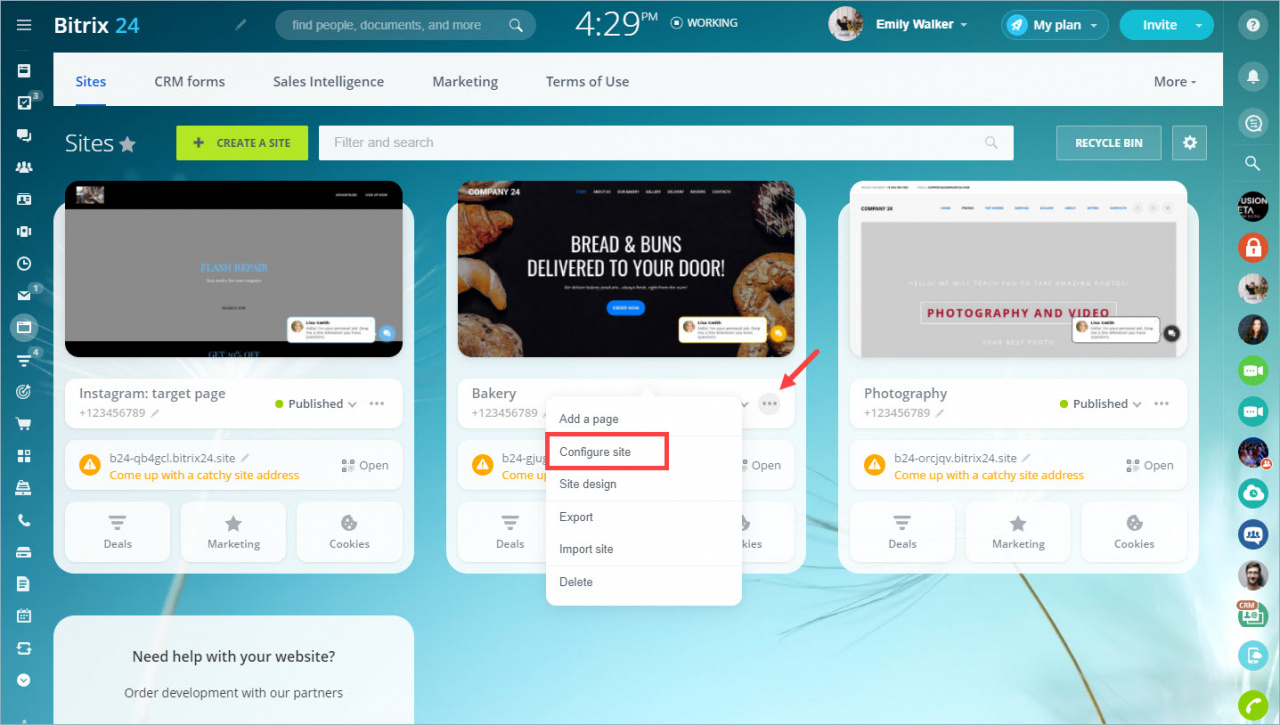 In the settings, click More.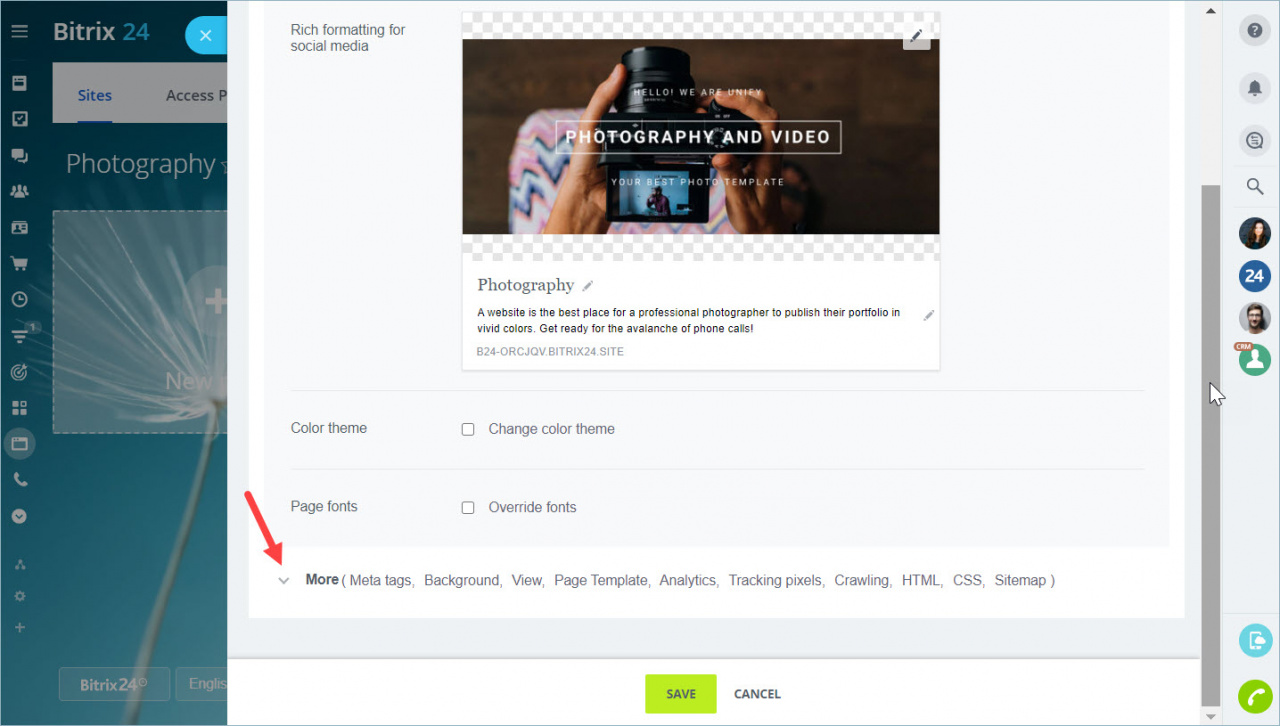 Specify the Stream ID and put ticks in the checkboxes to have additional data in analytics.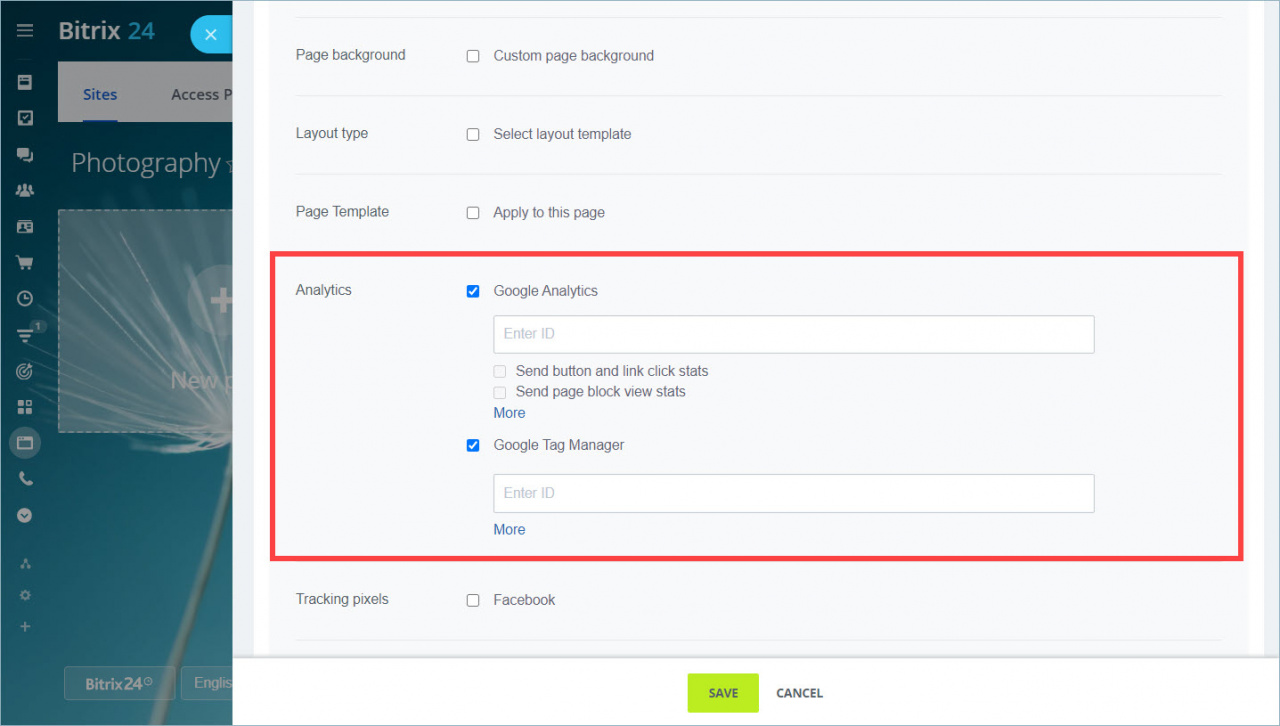 Save changes and republish your site.
User activity statistics can be viewed in the Google Analytics account in the Realtime section.