Connect your company Instagram Direct to the Bitrix24 Open Channel.
From Bitrix24, you can create dialogs in Direct and reply to the customer's comments on your Instagram posts in Direct as well. The entire communication history will be saved in the CRM deal form.
You can receive payment for orders in Direct messages. Generate a CRM.Payments link and send it to the customers.They can immediately pay online in the most convenient way or choose to pay in cash to the courier.
All Instagram Direct channel connections happen via your Instagram business account and Facebook public page. Read in the
article
how to convert Instagram account into a business one and how to connect a Facebook public page.
Connect Instagram Direct channel to Bitrix24
You must be logged in as administrator of a Facebook public page.
In the Contact Center section, go to the Instagram Direct block and click Connect.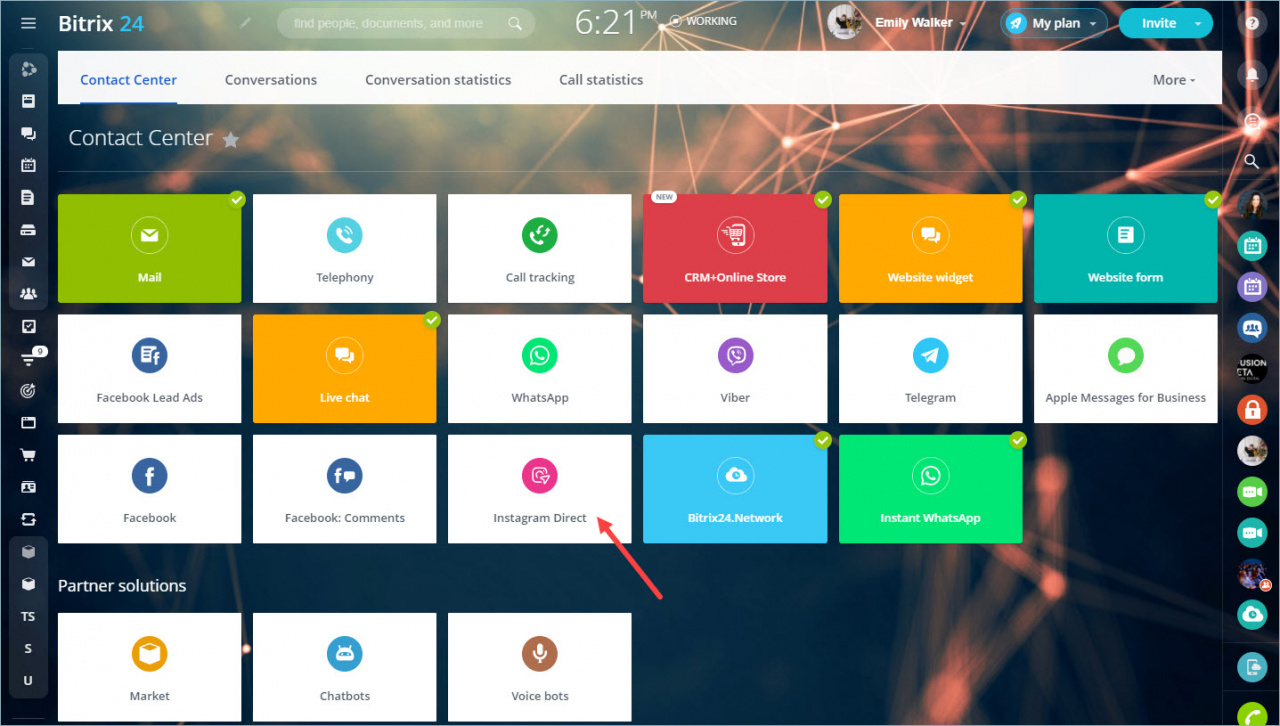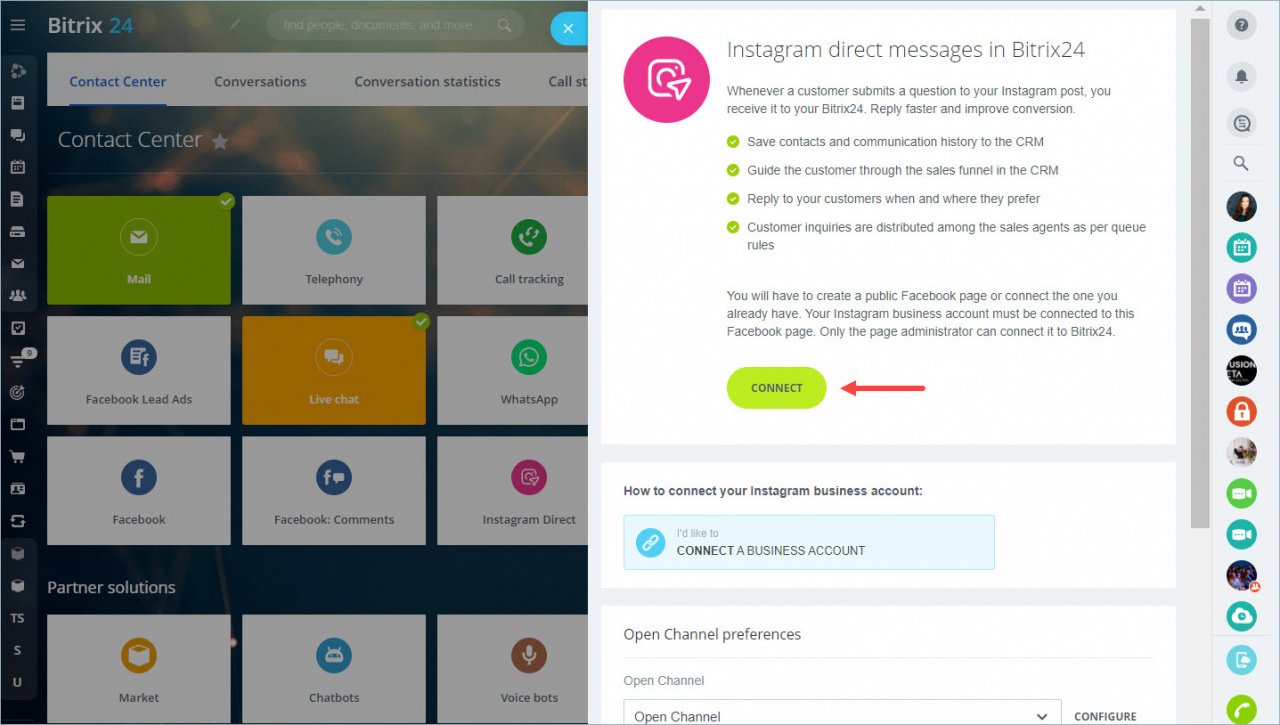 Select an open channel, specify users in queue and click Log in.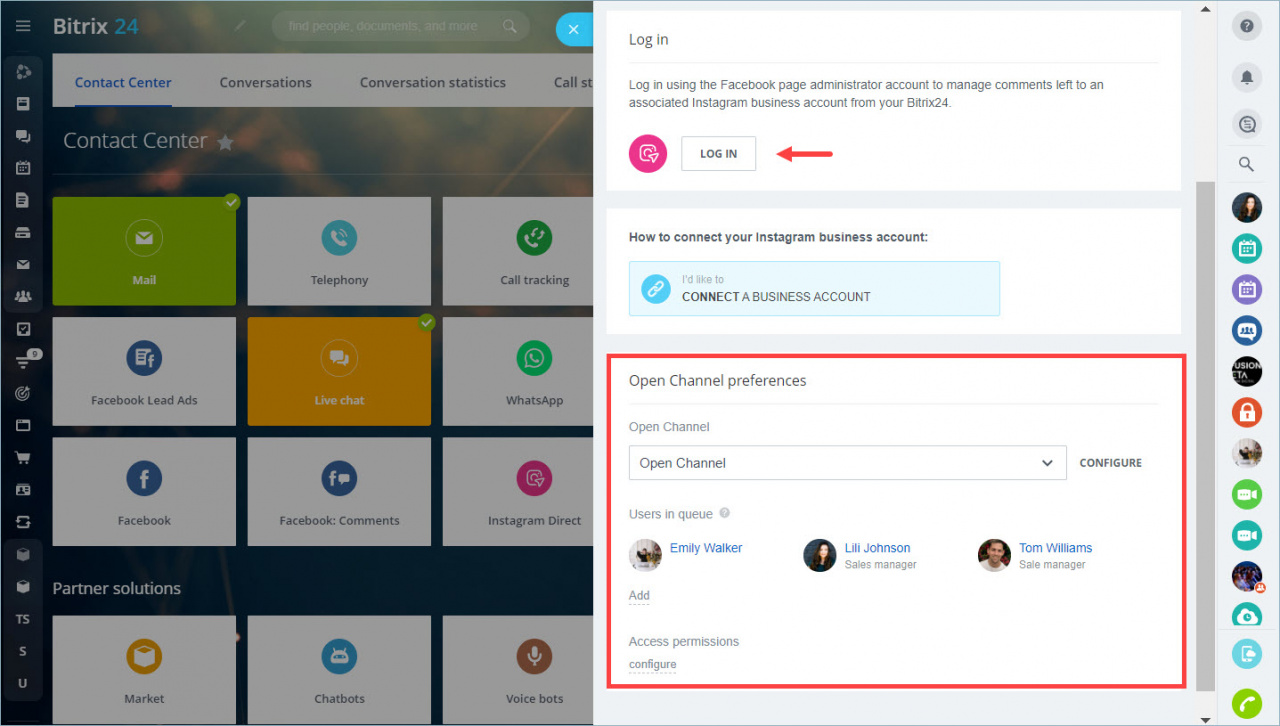 Choose a Facebook page that is linked to your Instagram business account.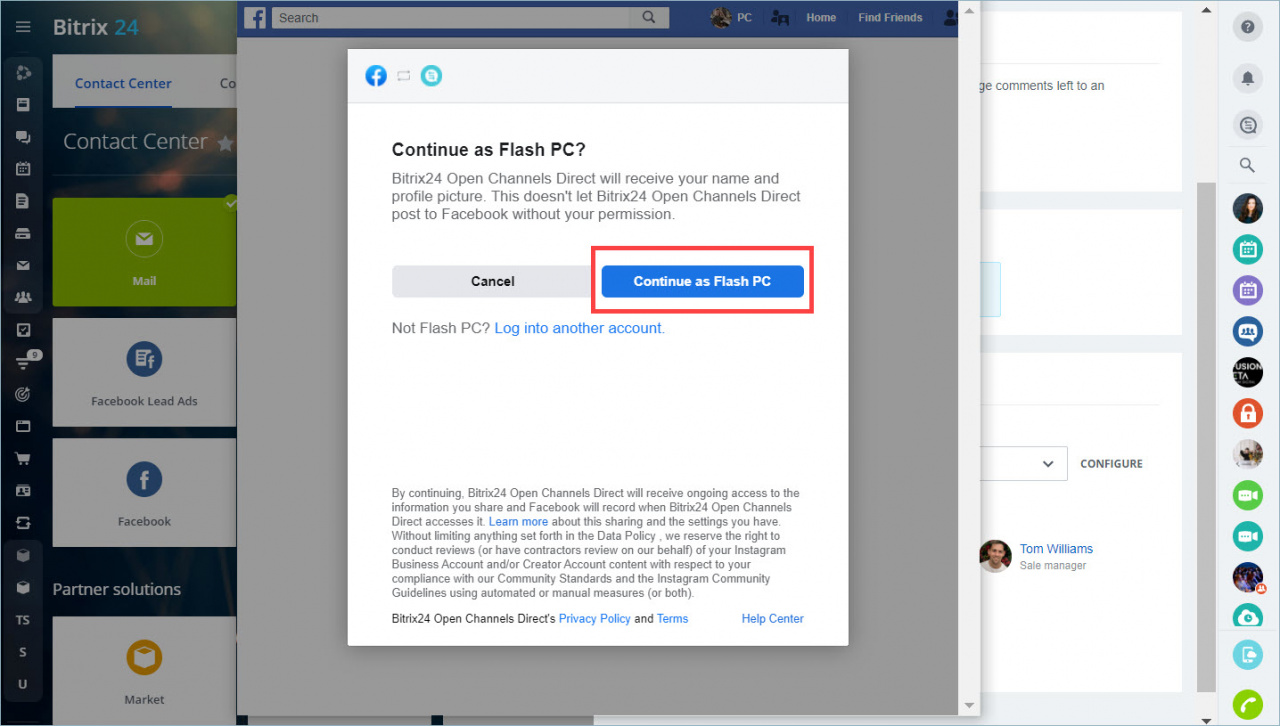 Choose an Instagram business account that is connected to your Facebook public page.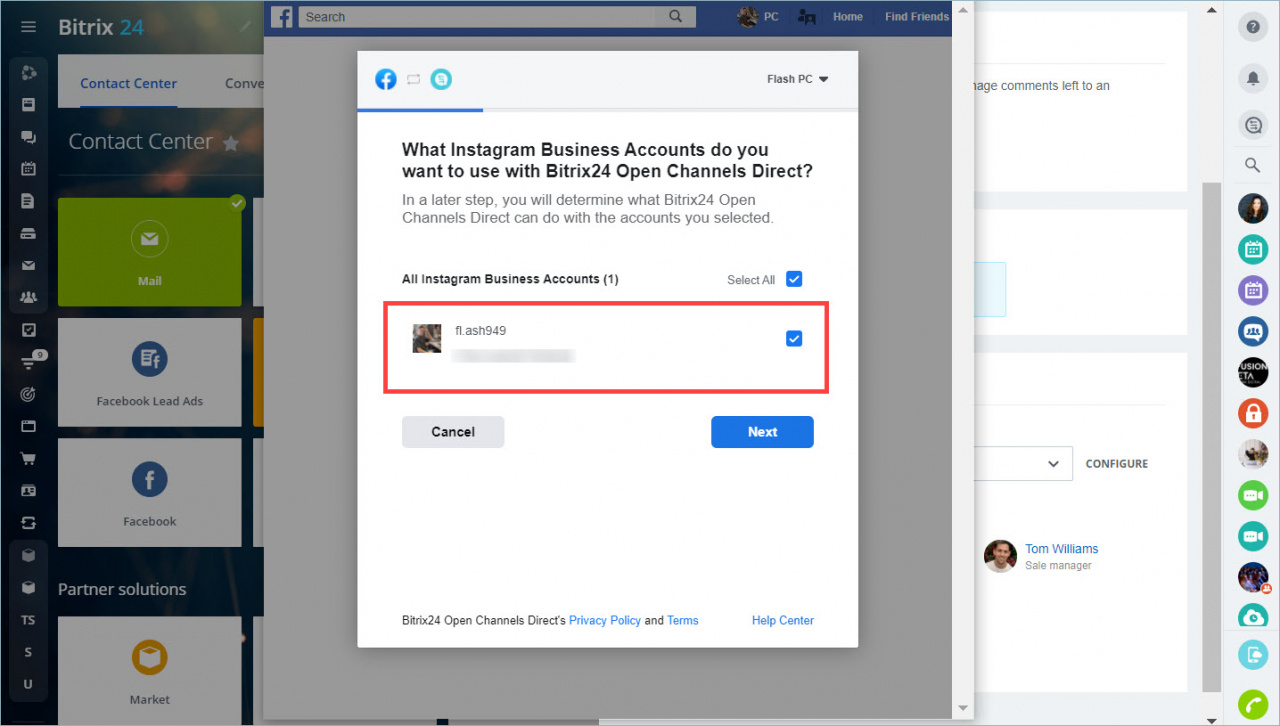 Select the Facebook public page to which Bitrix24 Connector has access.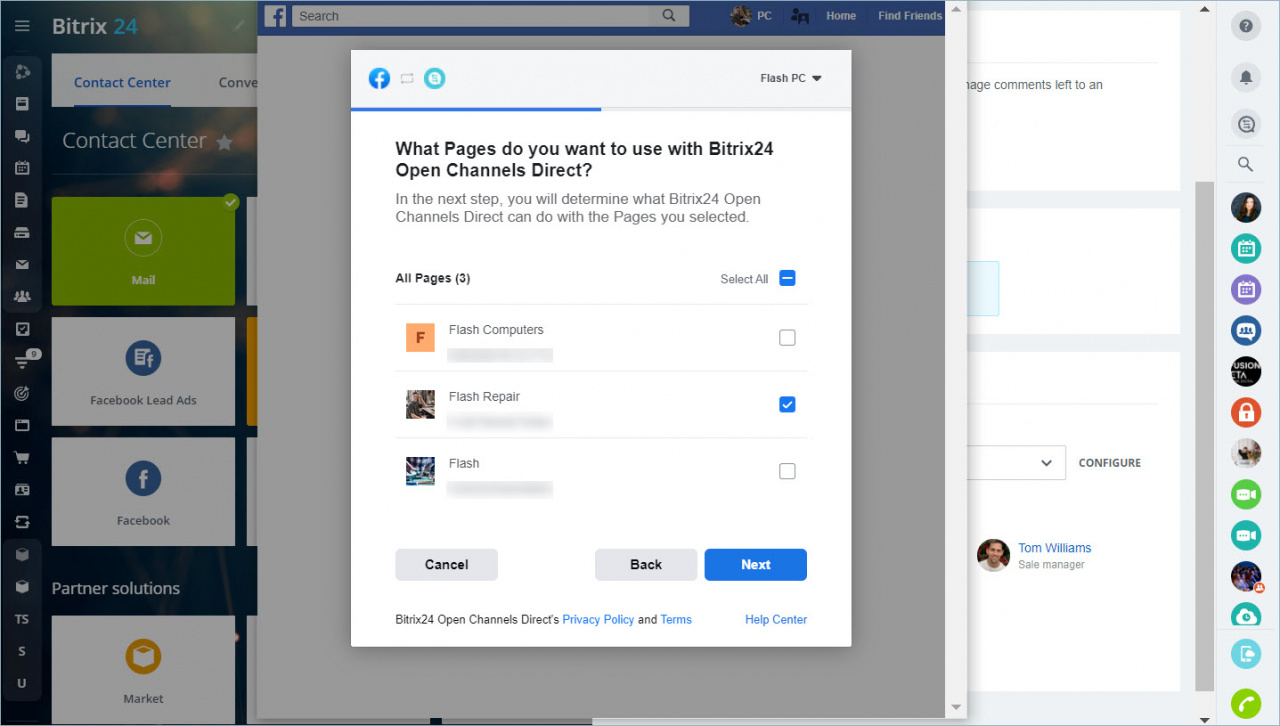 Give all permissions to the Bitrix24 connector.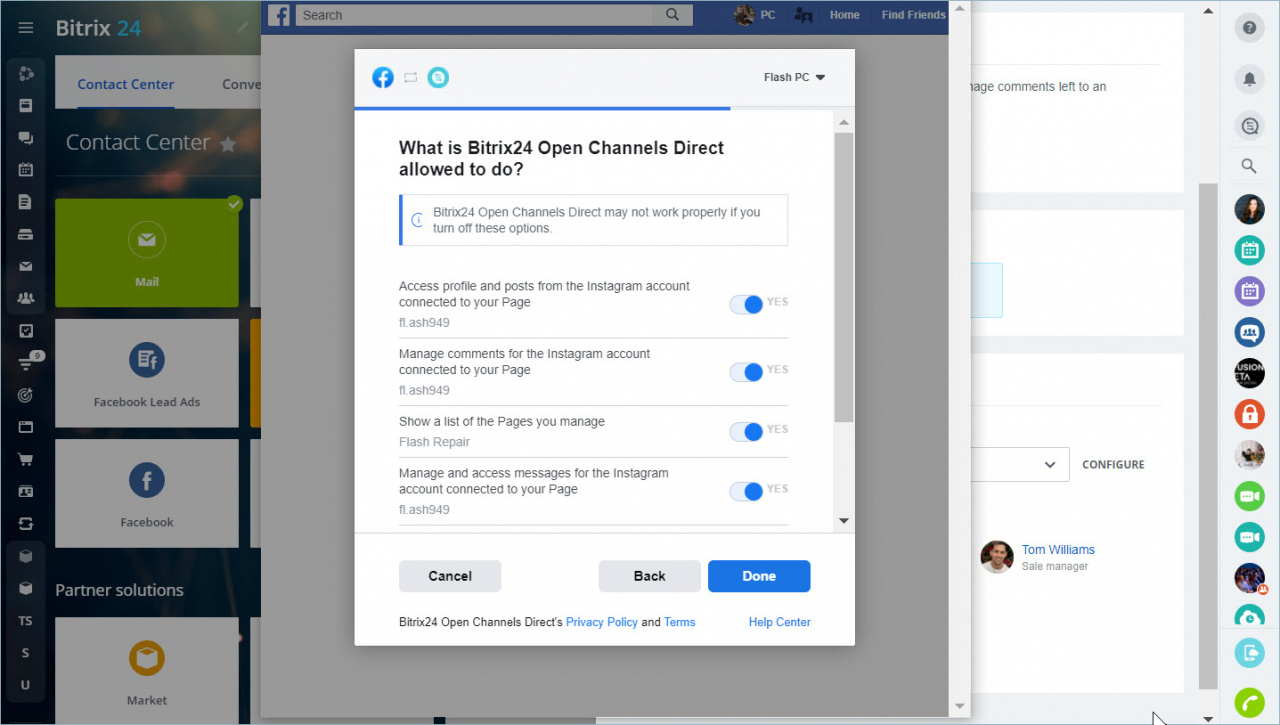 If you want to reply to comments on posts in Direct messages, enable the option Also connect comments left to posts and broadcasts. Then click on the Connect button.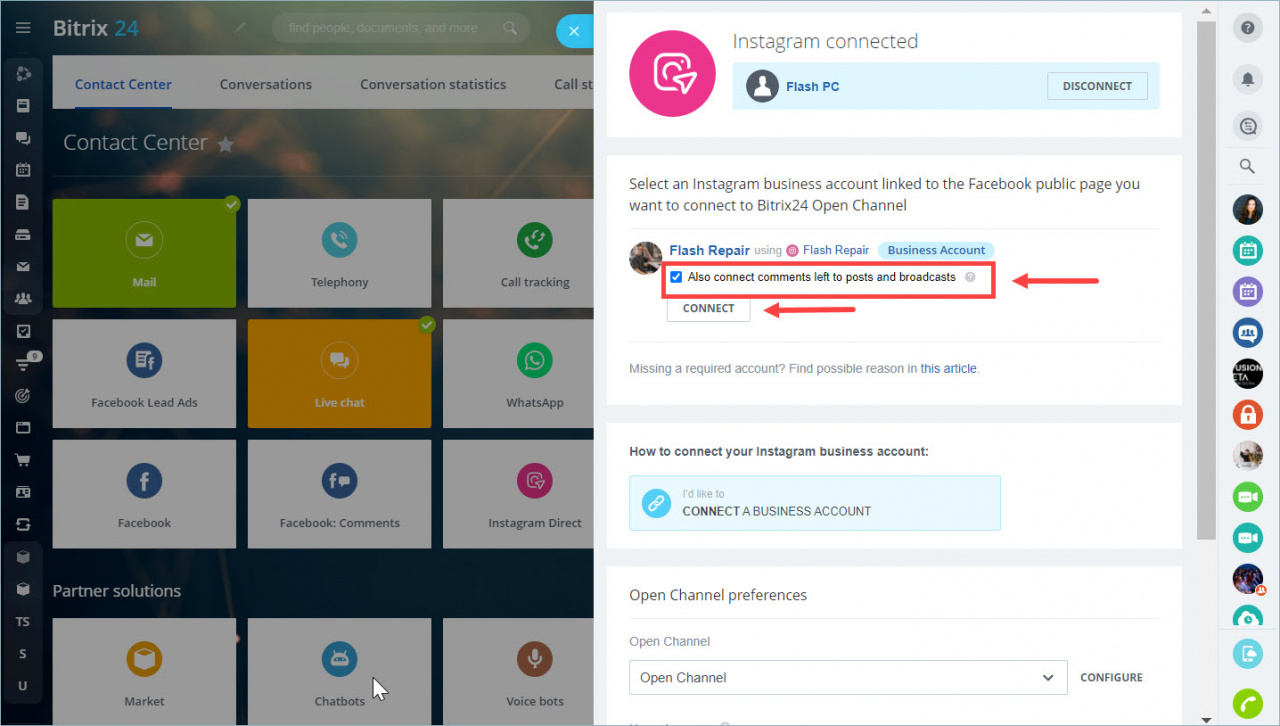 Everything is done. Your page is linked.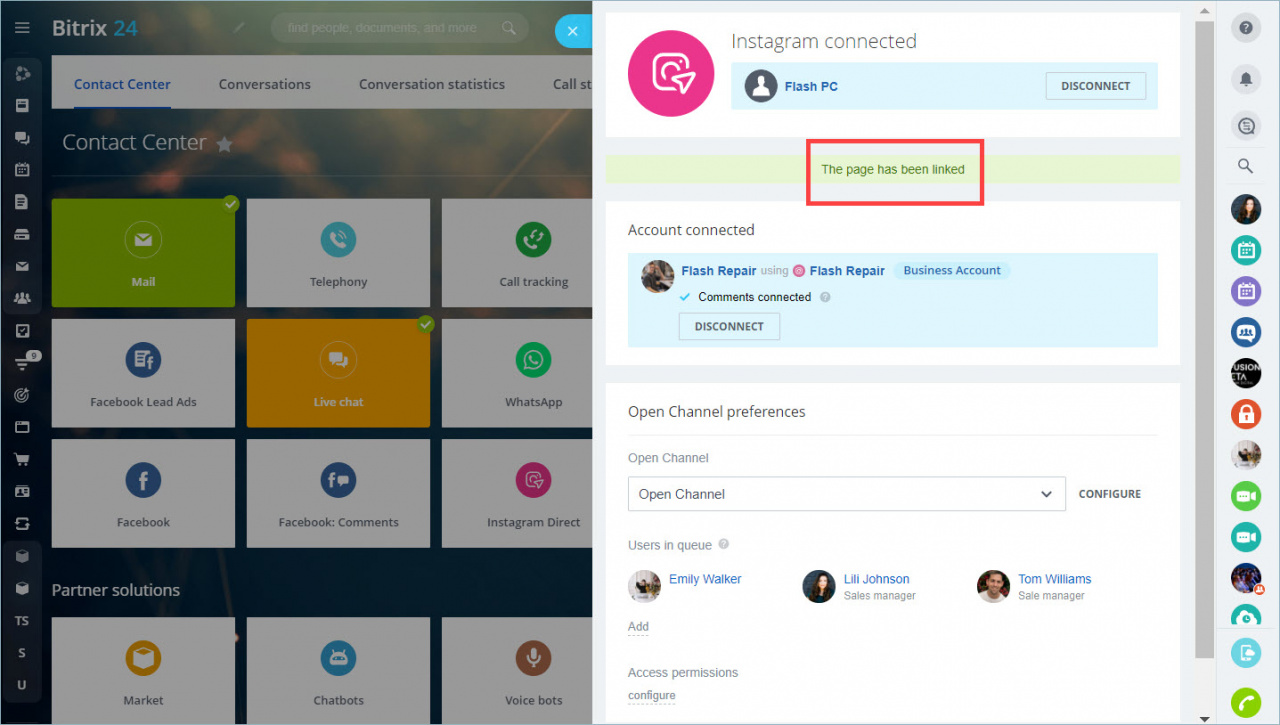 How it works
The customer leaves a comment to the Instagram post, and the operator's response comes to the customer as a Direct message.
The operator has all the communication in the Bitrix24 messenger.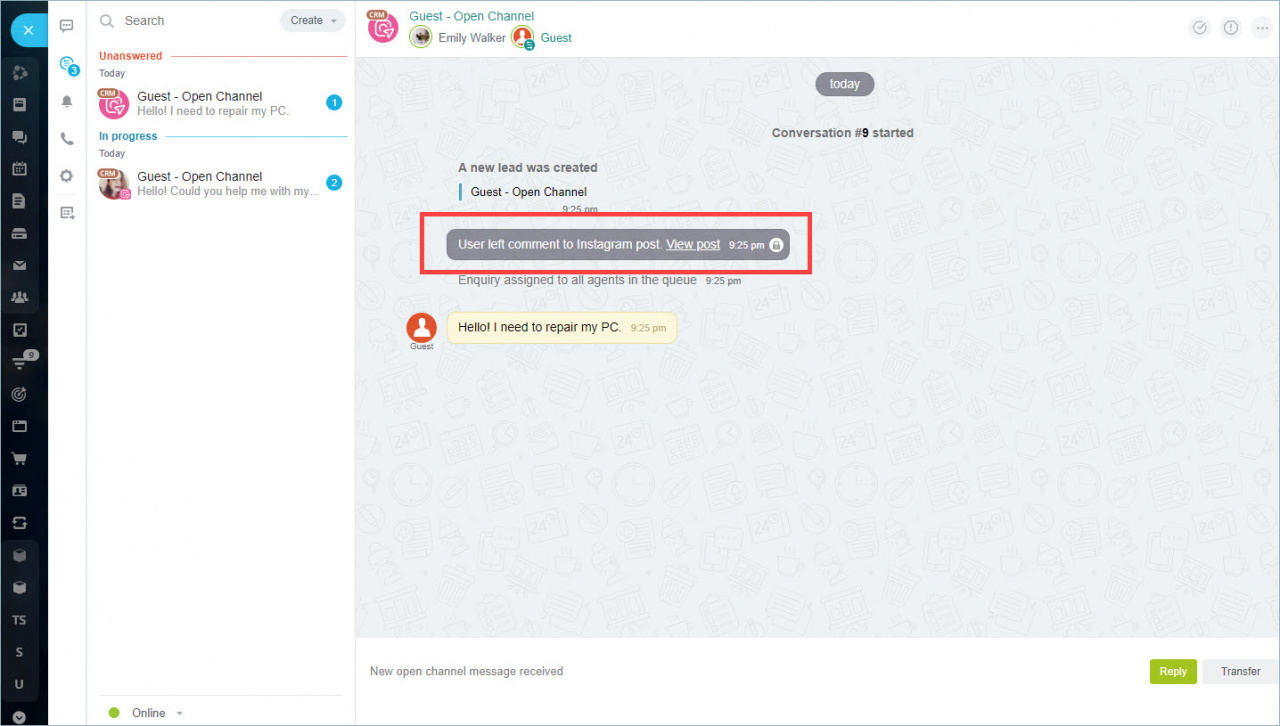 If the customer sends messages to Instagram Direct, then the dialogue takes place in Direct.
The dialogue with the same customer is saved in the CRM form.