We have added a Deadlines view for new invoices and quotes. It will help the manager control the deadline for invoices and remind the client to make a payment. You will also be aware of quotes your employees are planning to send.
If you notice that sales figures are lower this month compared to the previous one, check how many quotes the managers have sent. They may have been distracted by other things, and most of the quotes are in the Overdue column.
Deadlines — is a kanban with five columns: "Overdue", "Today", "This week", "Next week", "Later".
This view is not available for editing. You cannot delete columns, create new ones, or swap them.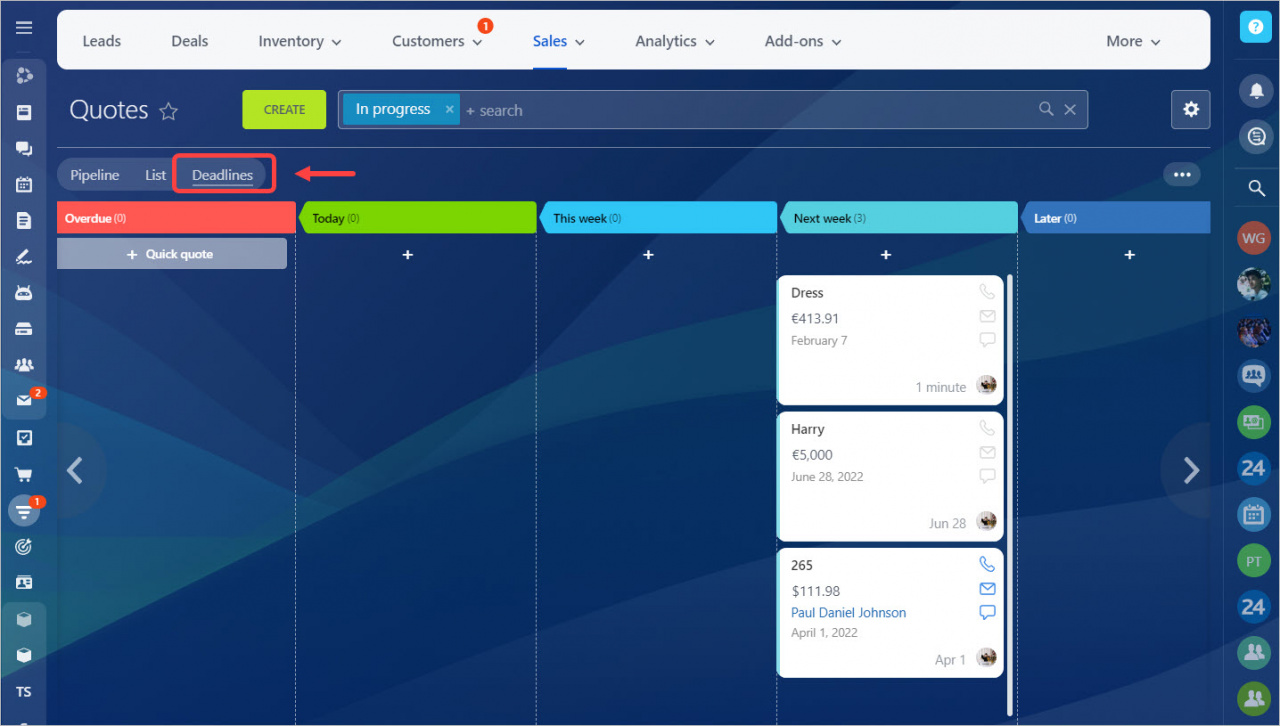 CRM assigns items to columns based on the date field. For invoices, this is the Pay before field.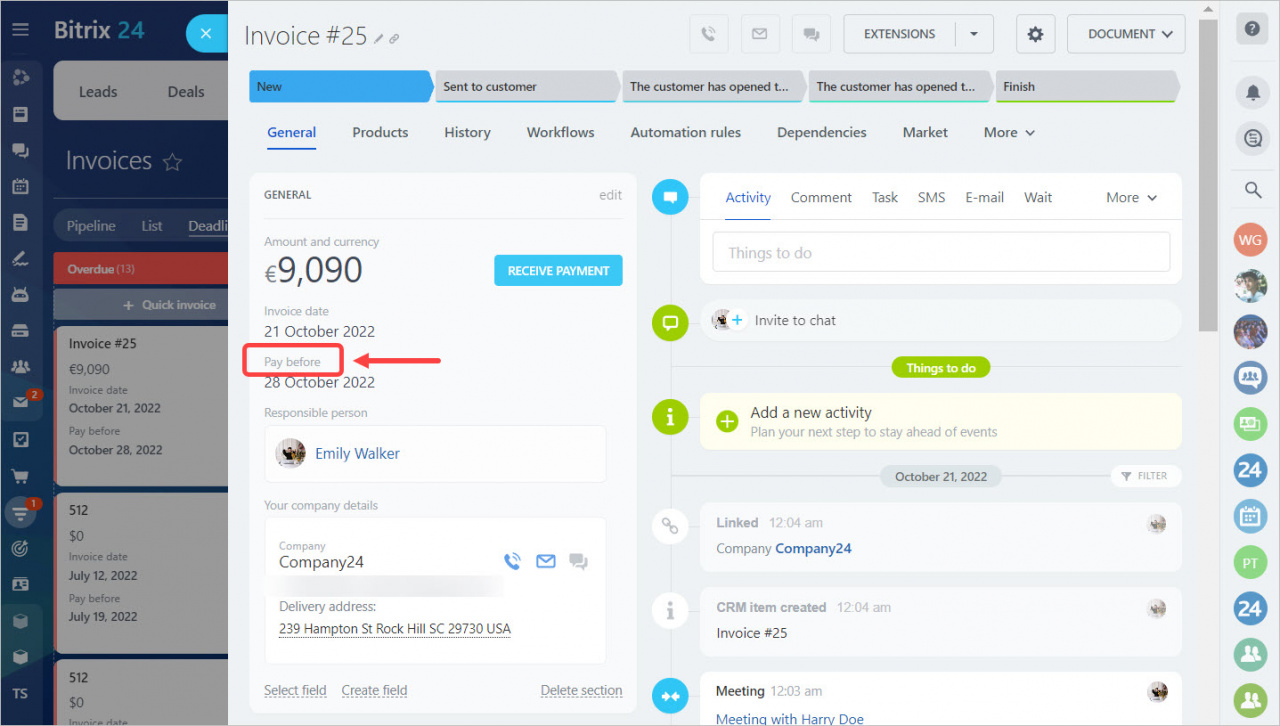 And for quotes, this field is Valid until.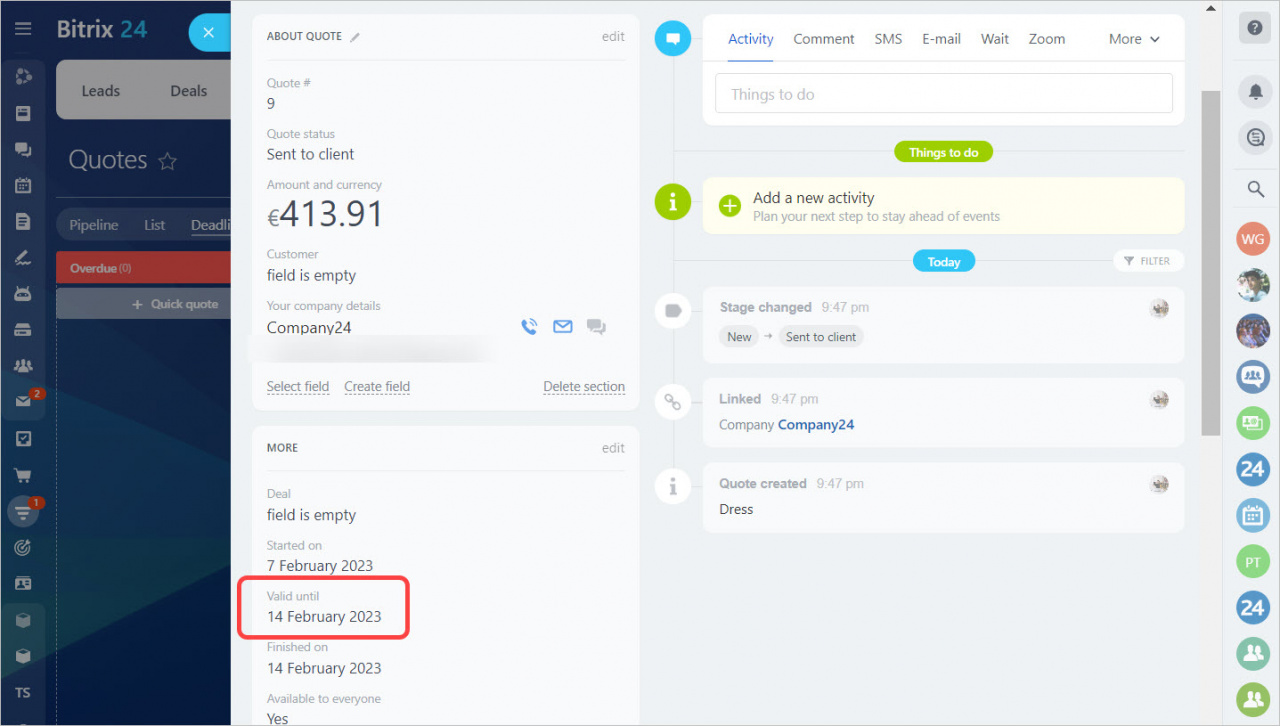 How to create an invoice or a quote
If you need to create an item quickly, click the Quick Invoice/Quote button. CRM will create an invoice/a quote in the first column, then you can move the item to the stage that corresponds to the payment deadline. You can also create an invoice/a quote by clicking on the + in any of the columns.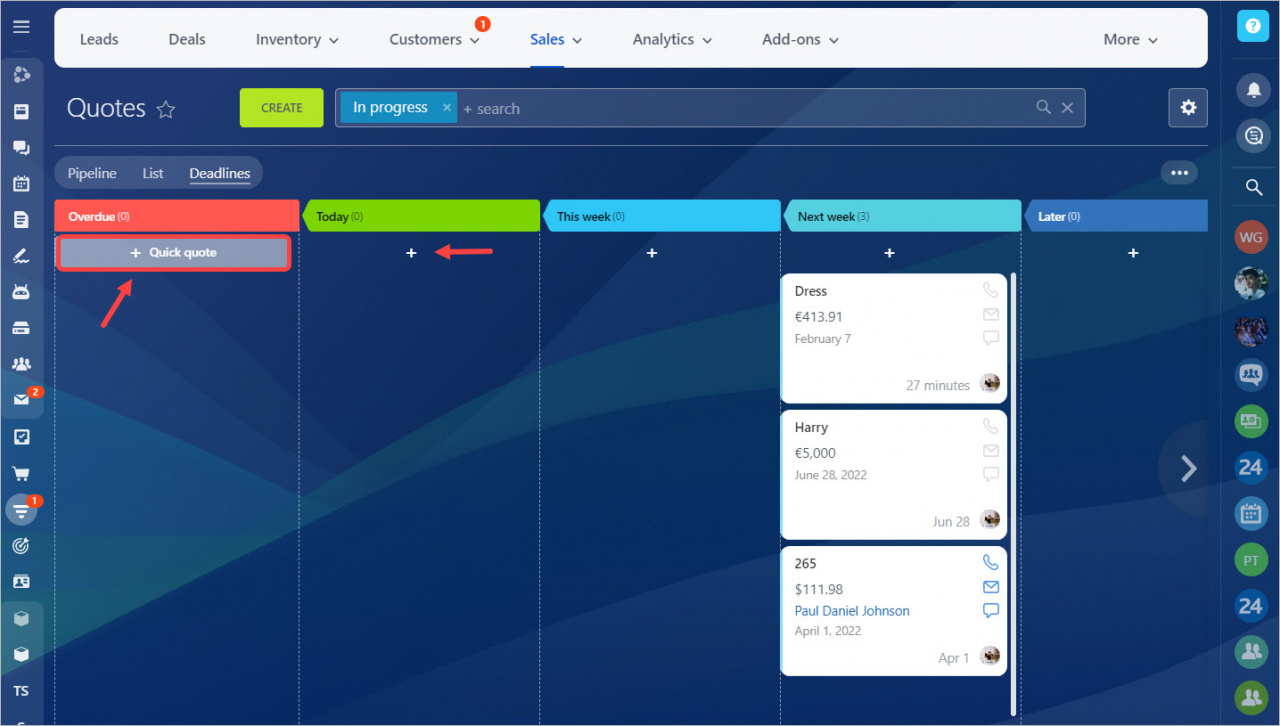 You can drag items between columns, but you cannot manually move an item to the Overdue column.
Let's say the payment deadline is this week. The customer calls and asks for a one-week extension. All you have to do is drag the invoice to the "Next week" column and the Pay before field will update automatically.
How CRM calculates the deadline
If you move an invoice or a quote to This week column, CRM will automatically add one day.


Next week column will add seven days to the deadline.


Later column will add 14 days.
For example, the invoice is in the Today column and the deadline is 31.01.2023. If you move it to This week column, the date will change to 01.02.2023. If you move the item from This week column to Next week column, the date will be 07.02.2023.
How the Deadline view differs from the Pipeline view