An automation rule is a sequence of actions that is automatically done when a task moves to a specified stage. Speed up your company work, improve employee efficiency, and organize large tasks and projects with the help of automation rules.
Check if this tool is available on your plan. Find all the information about Bitrix24 plans on the
pricing page
.
Configure automation rules in Tasks
To configure automation rules, open a special tab in the Tasks and Projects section.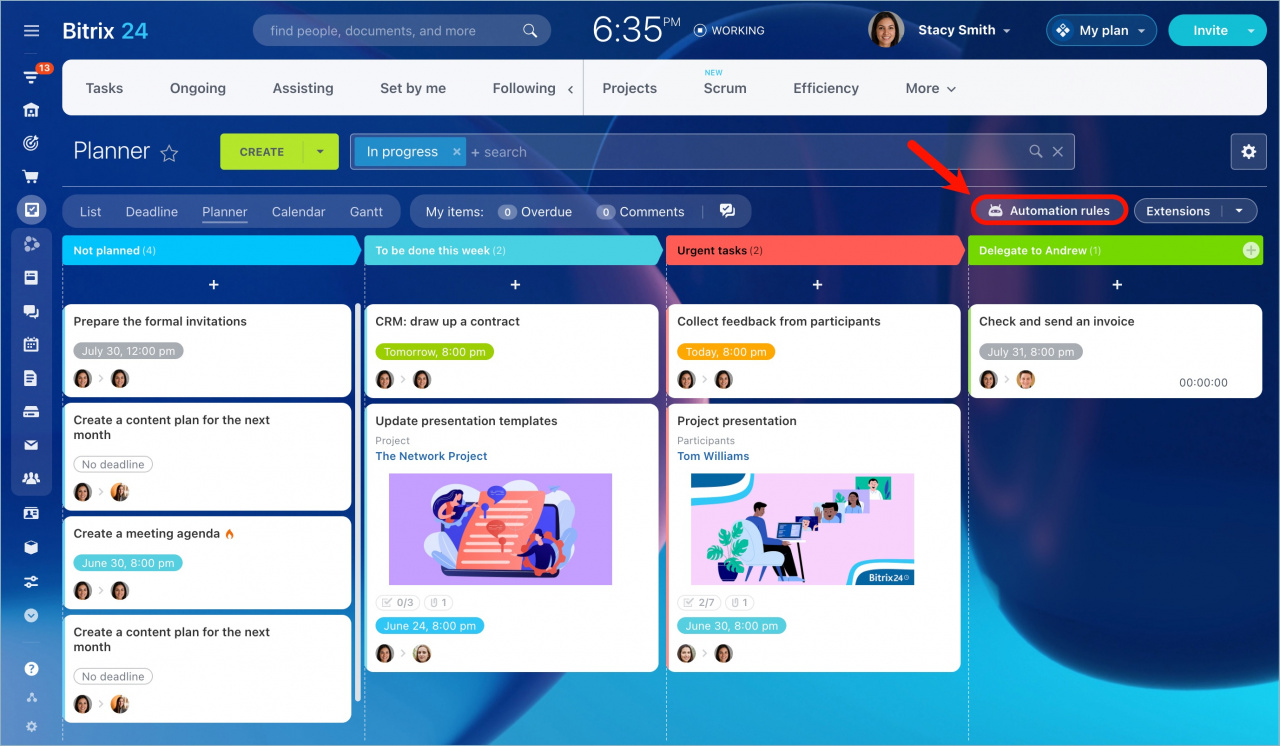 Click the Create button to add an automation rule.
Automation rules can be configured for Projects, Planner, and Task Statuses.
For example, let's create an automation rule that changes the responsible person for the task.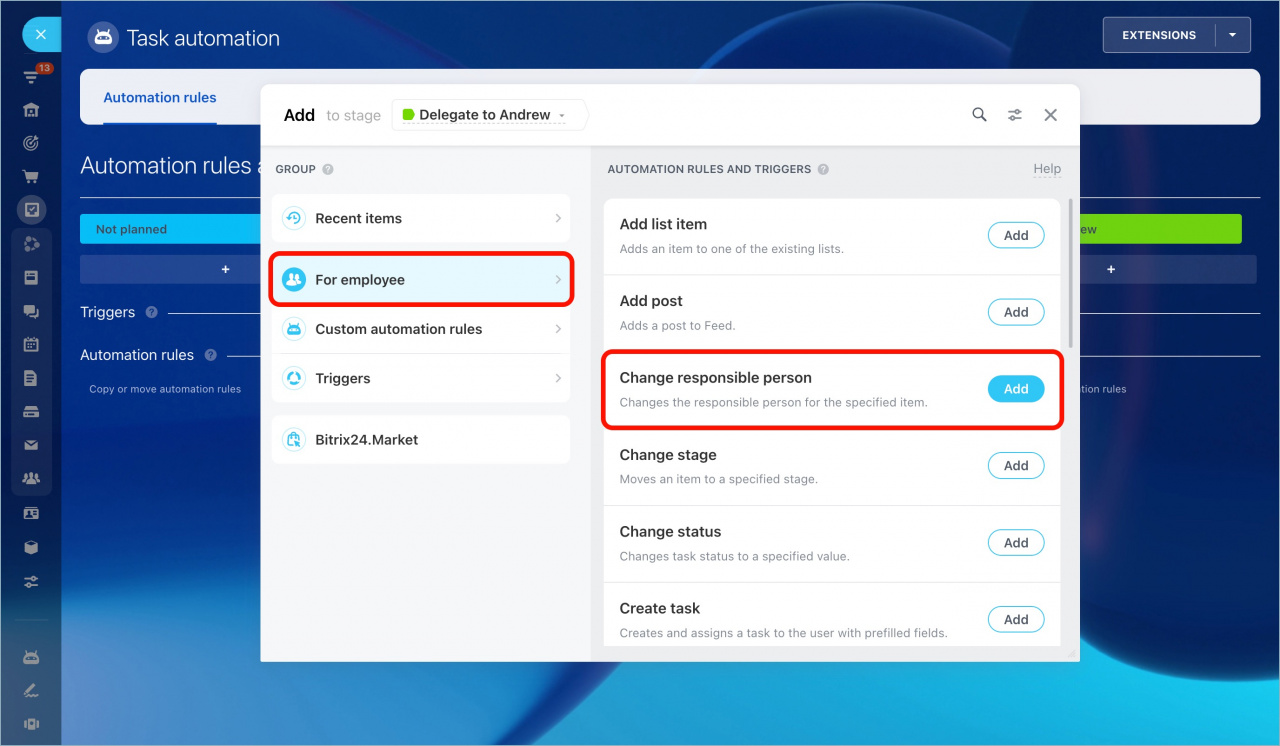 Select a user who will become responsible for the task. Also, specify on whose behalf the change is performed. Then click Save.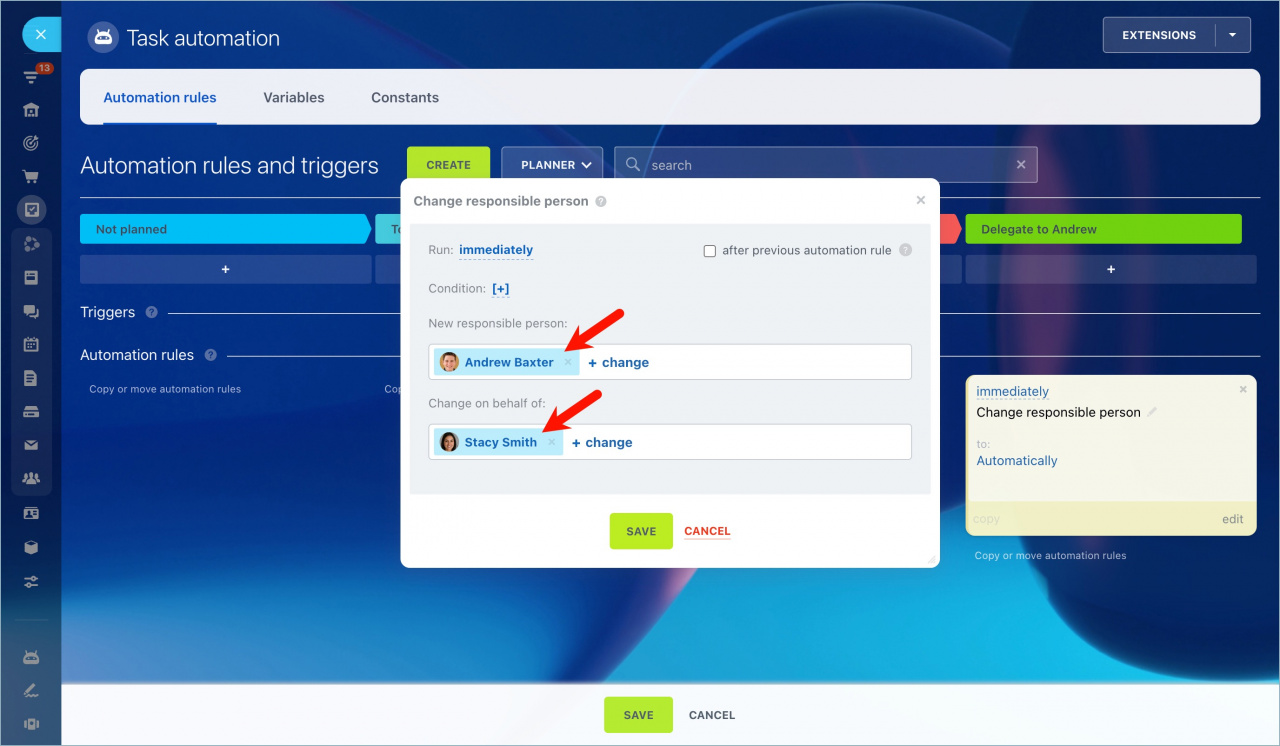 Then you can drag and drop a task to another stage.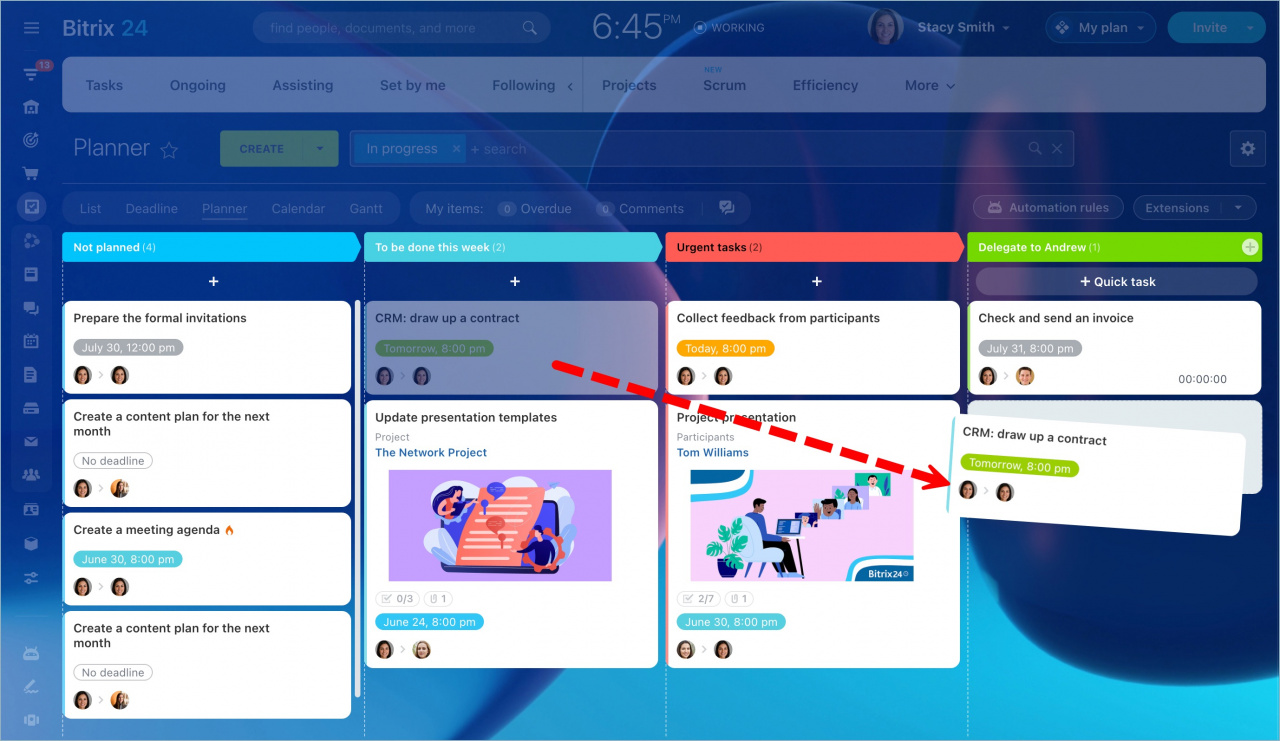 As a result, the task is assigned to another responsible person.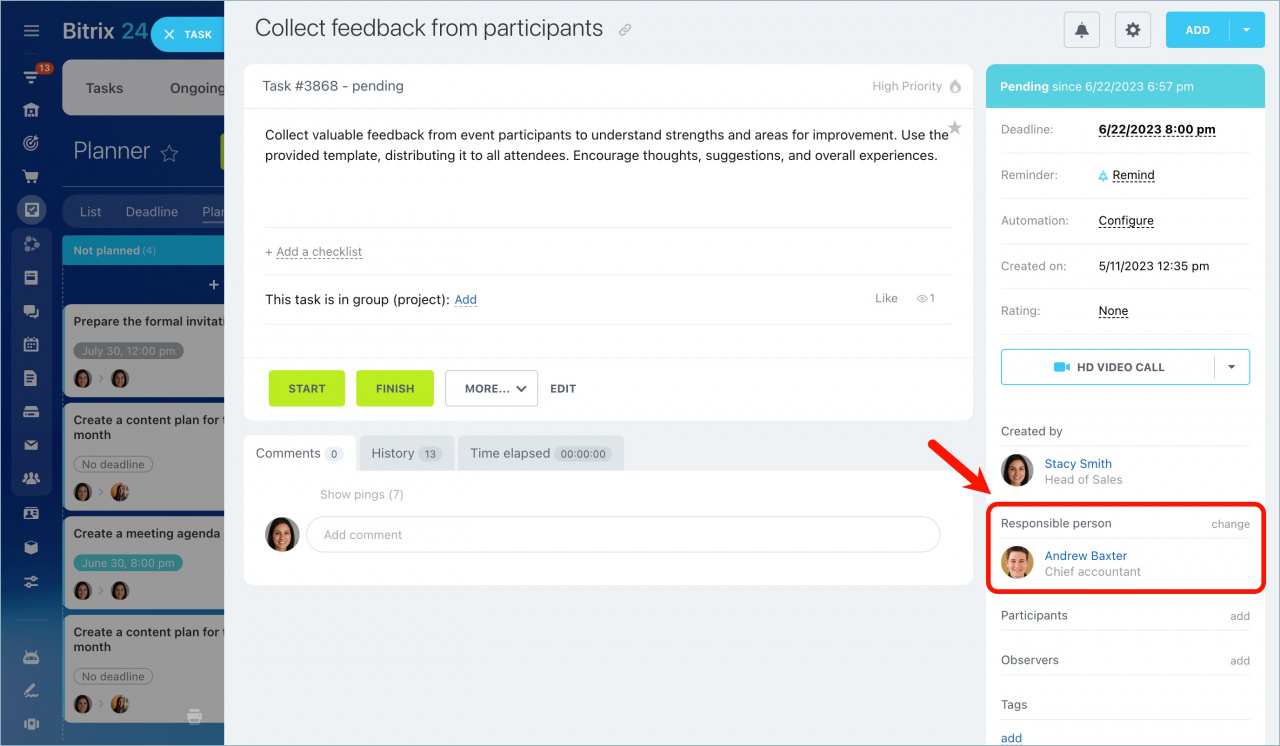 Configure triggers in Tasks
A trigger is a specific action or situation, such as an overdue task. As soon as this situation happens, the task moves to the required stage. Then the configured automation rule at this stage is triggered.
For example, add the Watch for task deadline trigger so that the task will automatically move to the right stage if tomorrow is its deadline.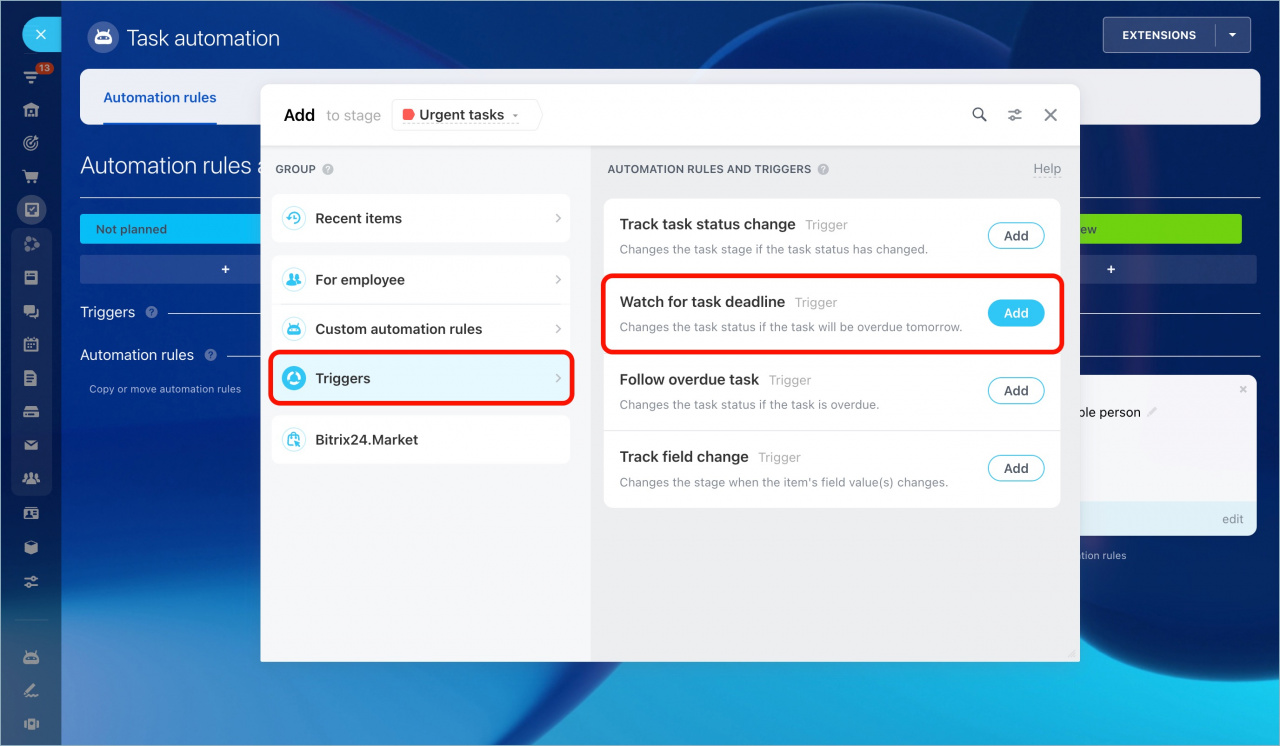 Then you can enable the option to allow moving back to previous status. Save the changes.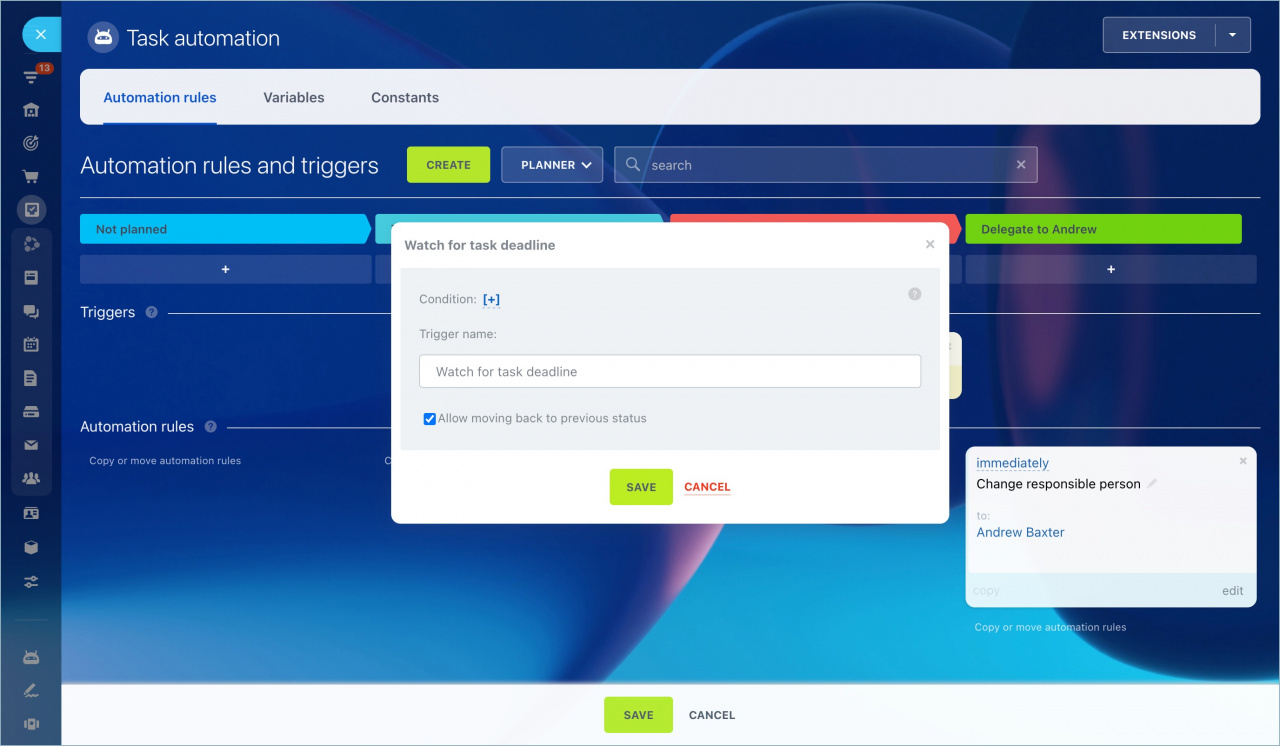 When the task has 24 hours left until the deadline, the task moves to the specified stage.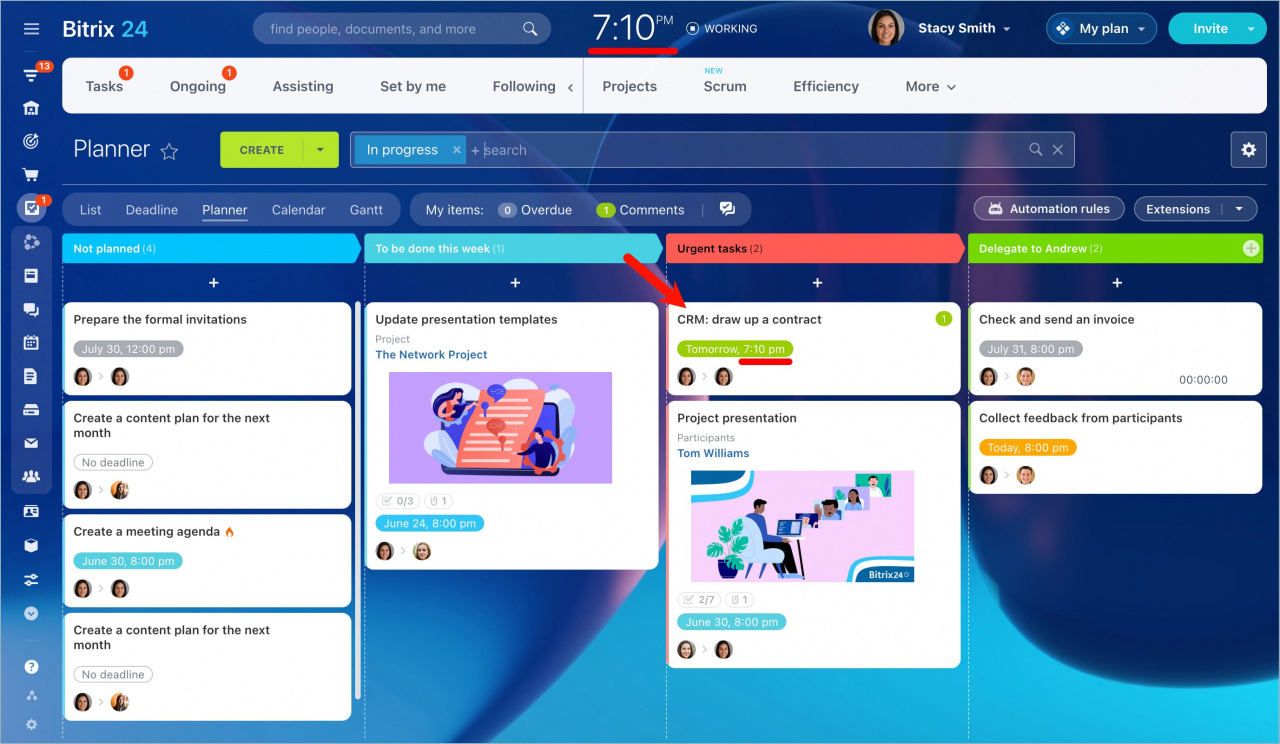 You can also configure triggers in CRM. Read more in the article -
Triggers in CRM
.
Custom automation rules and Bitrix24.Market
Custom automation rules involve integrating third-party automation rules from Market applications and webhooks.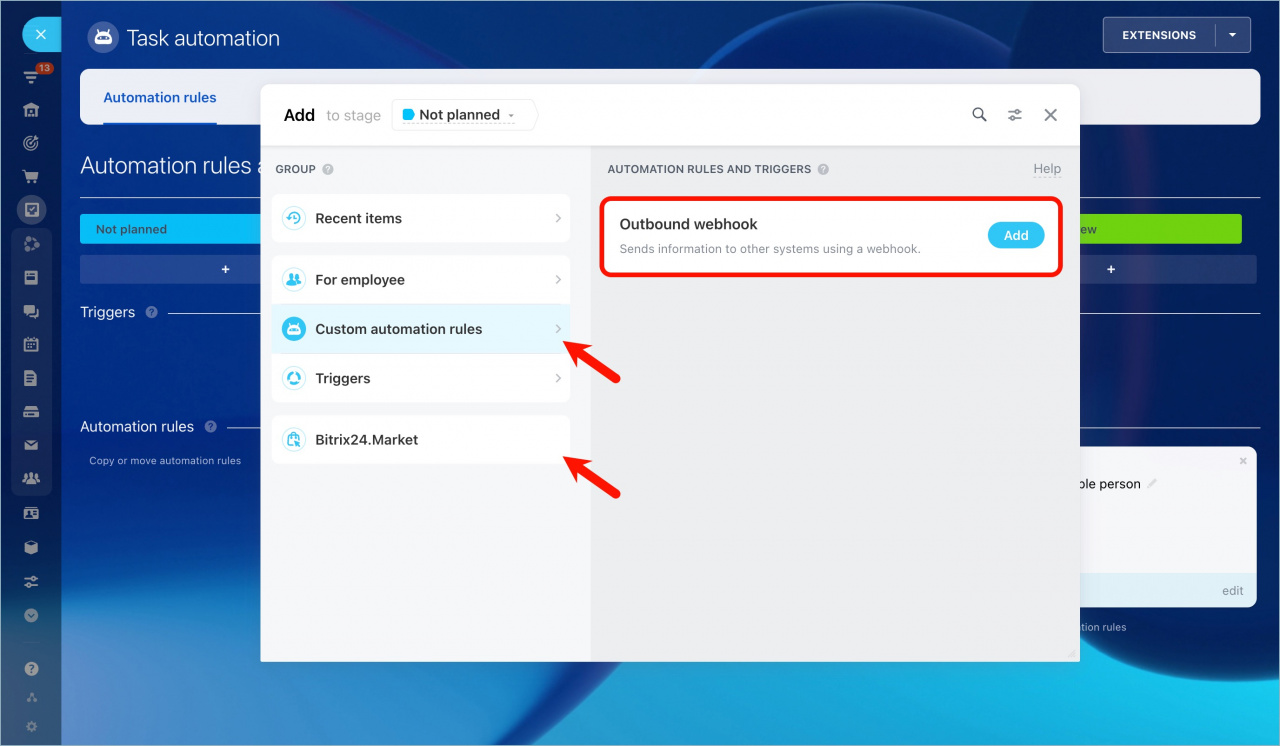 Using Webhooks, Bitrix24 can connect with third-party services. To set the rule, enter the address of the handler and the required parameters.
Also, you can download automation rules from Bitrix24.Market.