New clients visiting your website can be automatically saved to your Bitrix24 CRM via a website widget. Website online chat has an auto pop-up name, email and phone window.
First, when a client visits your website, he/she sees the widget icon at the bottom right corner.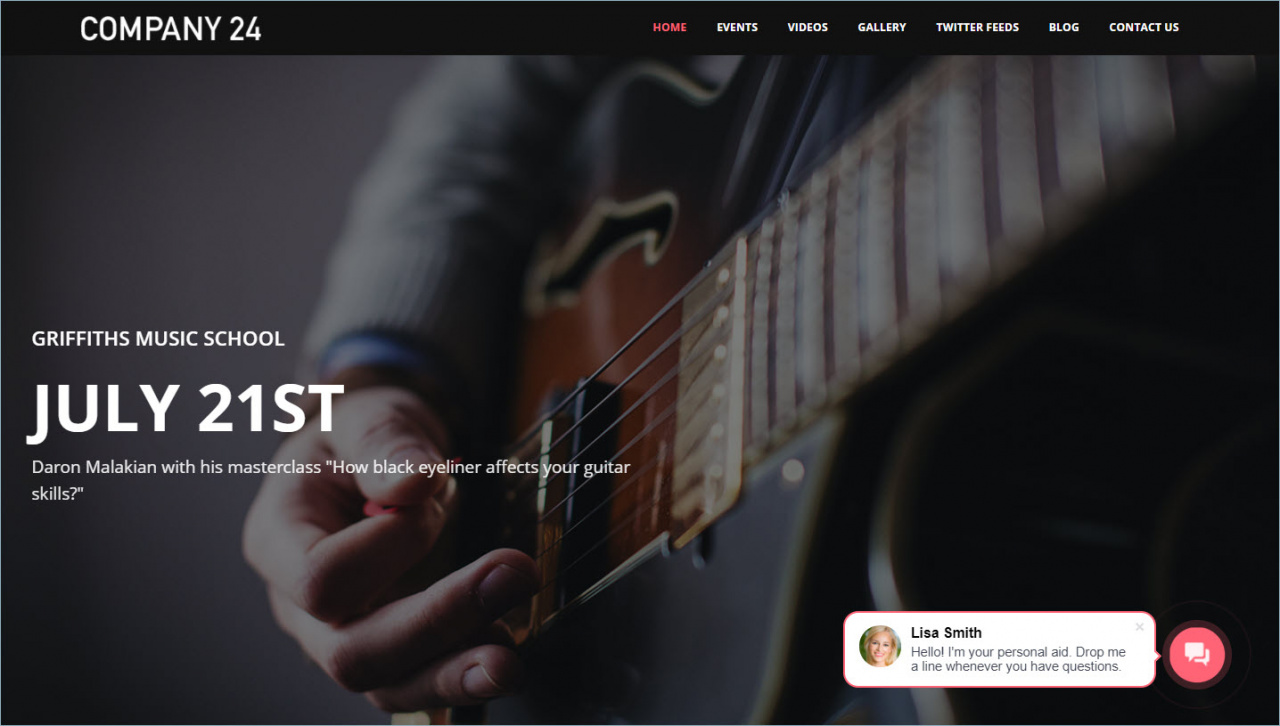 When the client clicks the widget icon, all the options unroll.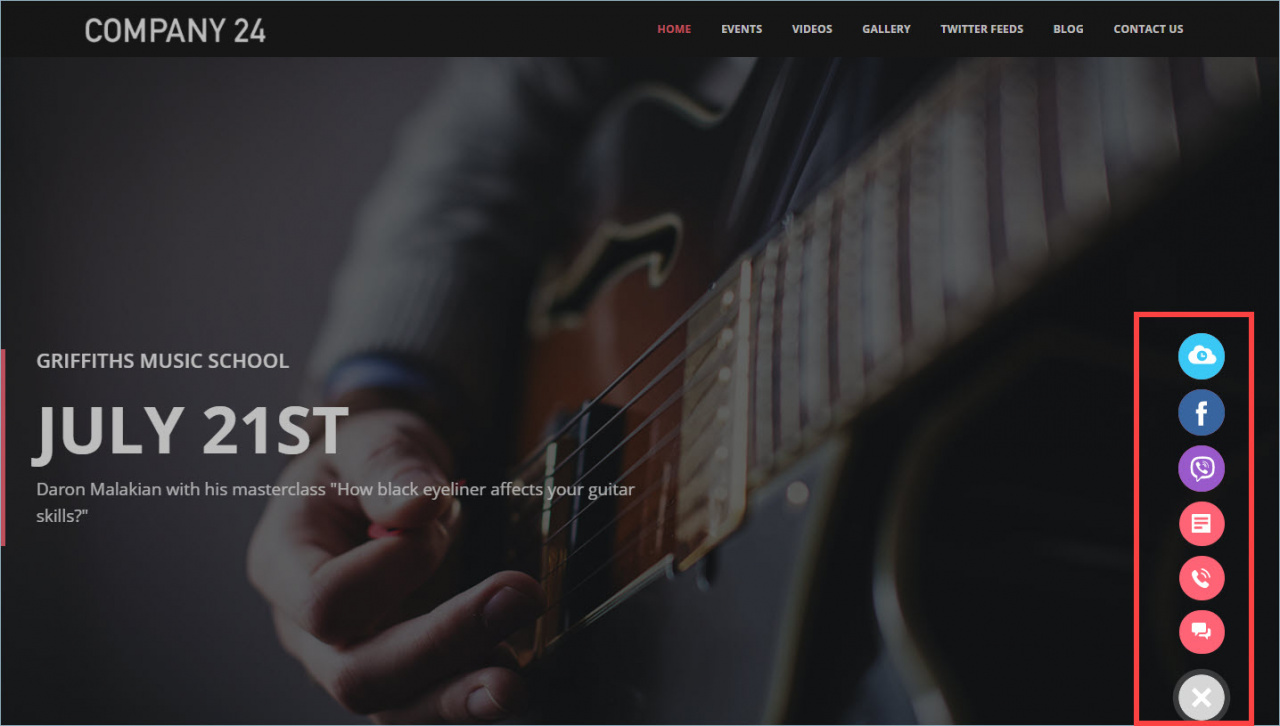 How it works
Special forms are used to get customer contacts.
Introduce yourself
A contact form appears in 5 seconds after the automatic greeting.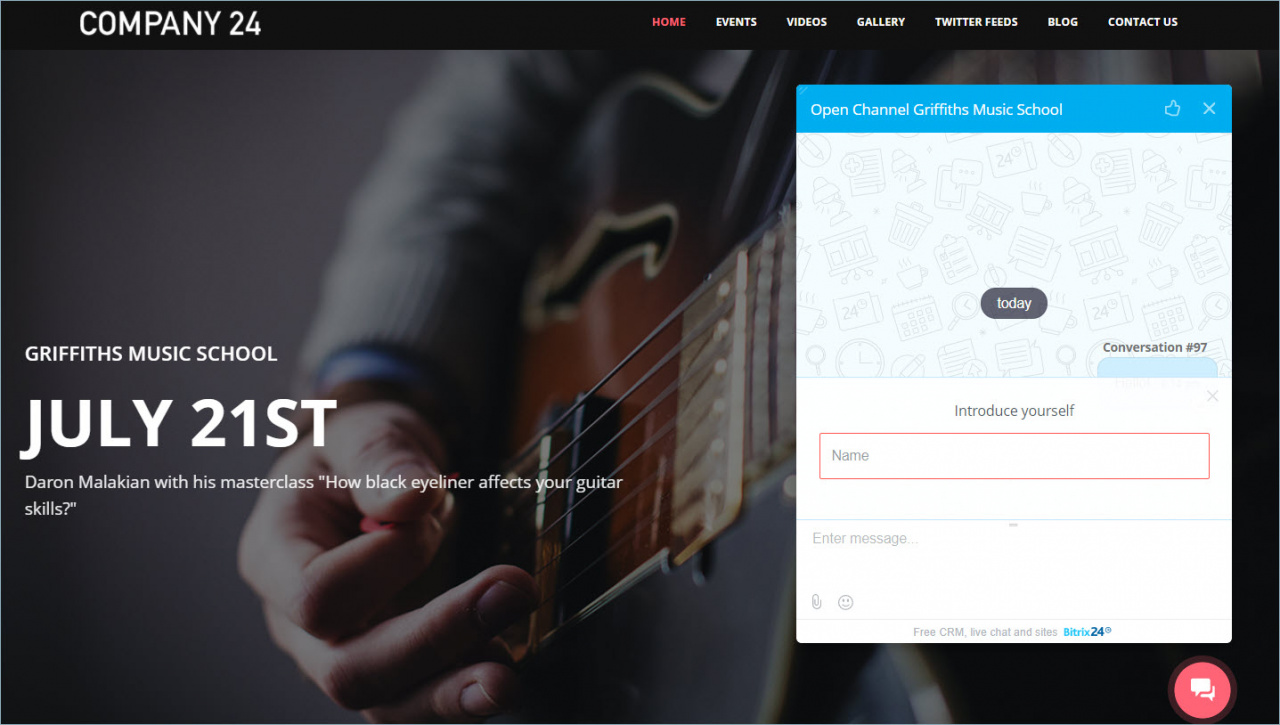 When the website visitor starts typing the name, 2 additional fields will pop up.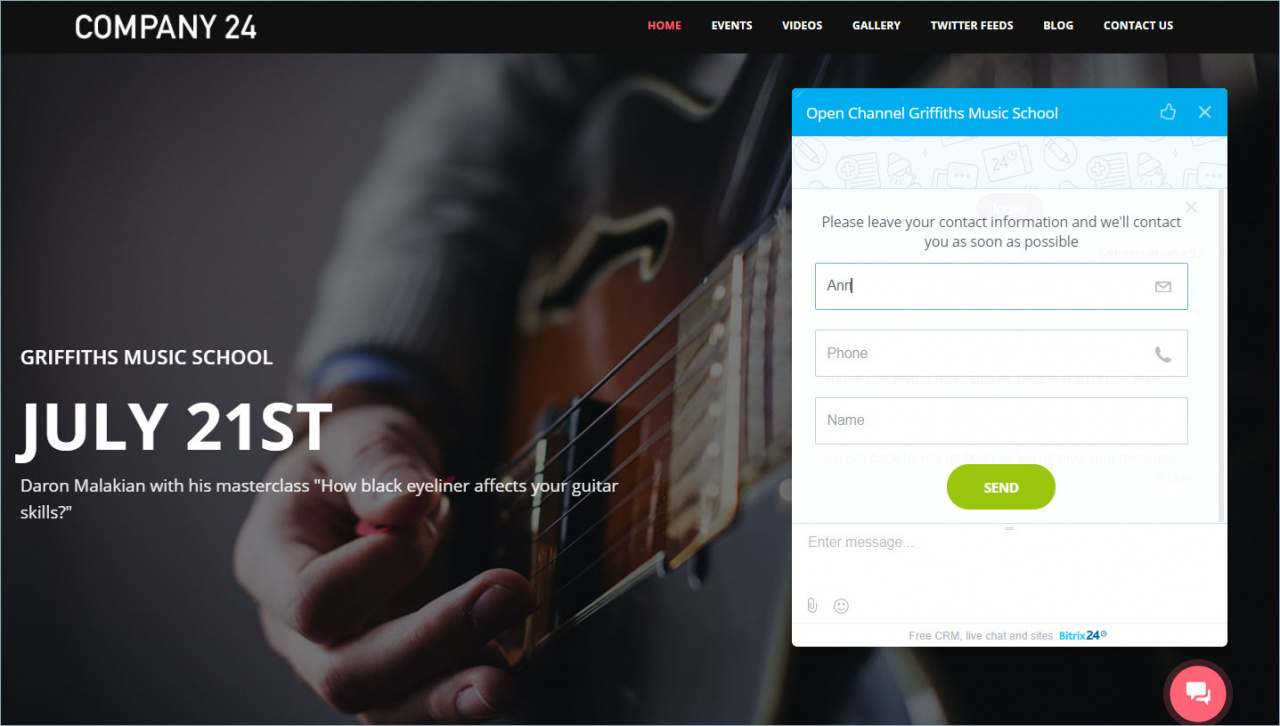 The form your clients have filled will automatically appear inside your Bitrix24 CRM Open Channels.
A new lead will be automatically created for a new client. For existing clients, chat conversation will be saved in CRM card.
Receive conversation via email
Leave your contact information
This form is shown to the user when no one can answer in an open channel, i.e. all operators are offline or busy.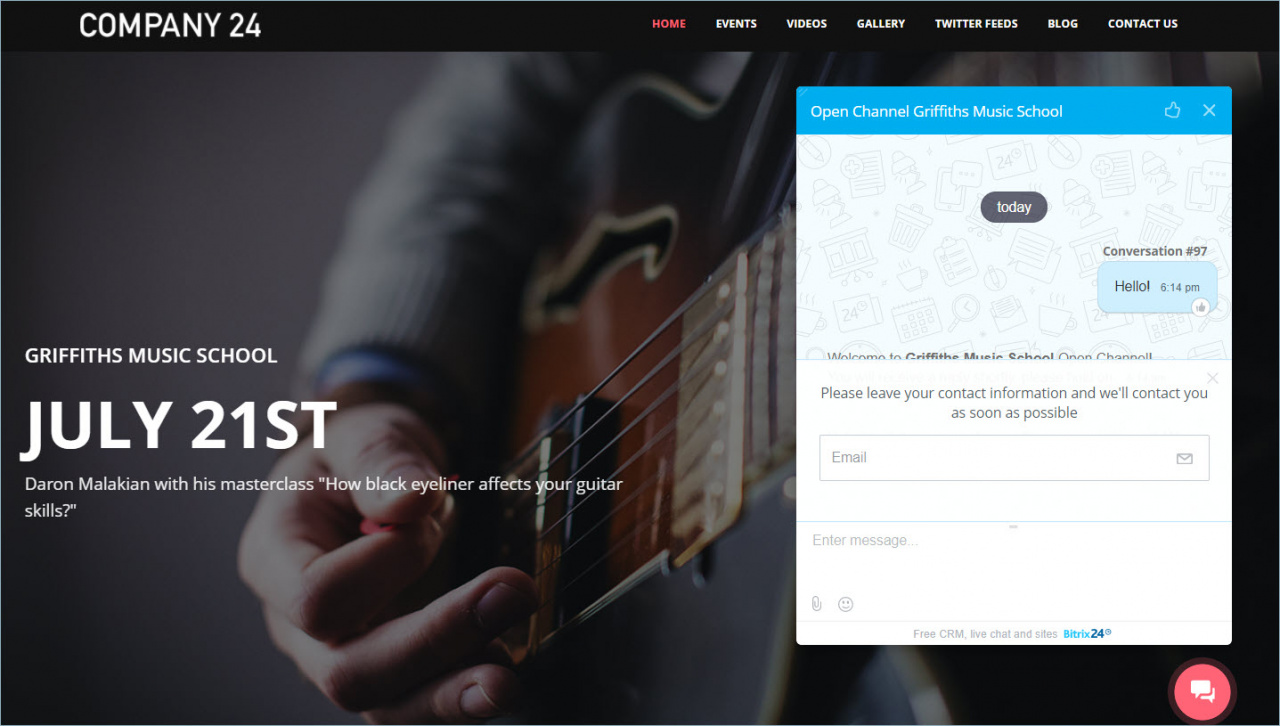 Emails
For online chat, emails are sent to customers in 2 ways:
Dialog history

This email is either sent after a user request or automatically at the end of a conversation.

Email about new unread messages

The e-mail is sent after the client hasn't looked through the chat messages for a minute or has closed the dialog page.

The client's question and the operator's answer are shown in the email. From the email, the client can go back to the correspondence on the site where the widget is installed.
Contact forms and emails with a dialog history work only in the Online Chat channel. There are no settings. They work for all channel clients.
Language preferences
Language preferences option will allow you to send emails with a copy of a dialog or a new message notification in a desired language. Choose it in Open Channel Settings section.
Conversation number
The conversation number is displayed both in the chat to the client and to the operator. This option allows the client to refer to the dialog number to solving any problems.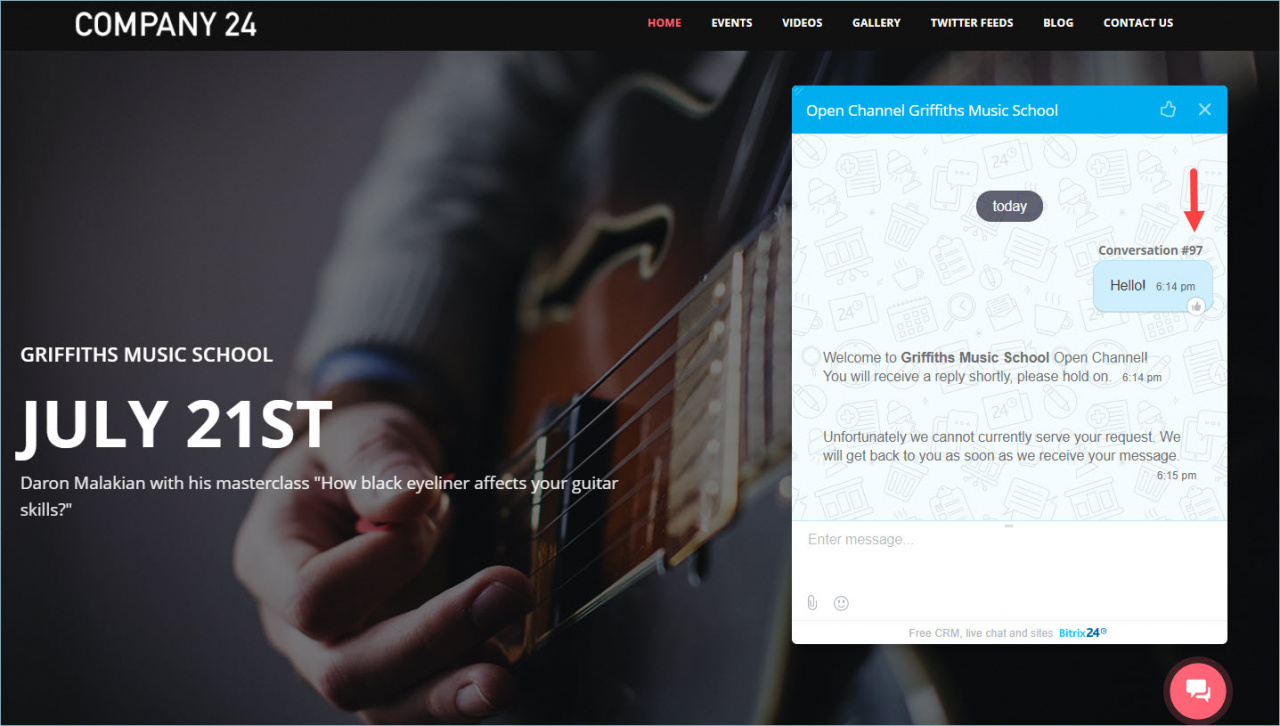 Conversation number output is available only for Online Chat and Bitrix24.Network.