In addition to call recording, you have an option to get a call transcription in text format. This option is able to transcript calls into one of 80 available languages.
How to configure Call Transcription
Go to Telephony > Connection > Configure number (connection)
Click Recording and rating
Enable option Save recordings of all calls
Activate Transcribe call recordings option
Choose default Transcription language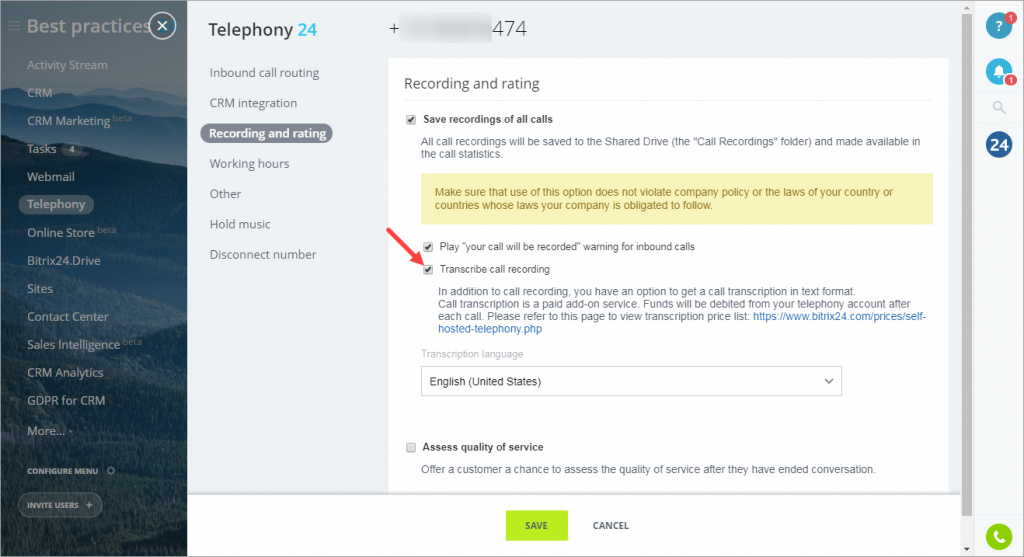 Call transcription is a paid add-on service. Funds will be debited from your telephony account after each call. Please refer to
this page
to view transcription price list.
Please note that Call Transcription option is a part of Advanced Telephony, available for Bitrix24 commercial plans subscribers.
How does it work
After you have configured Call Transcription, you will be able to find all inbound & outbound calls in Call details section both with Call Recording file (mp3 file that you can either play or download) & transcription text icon.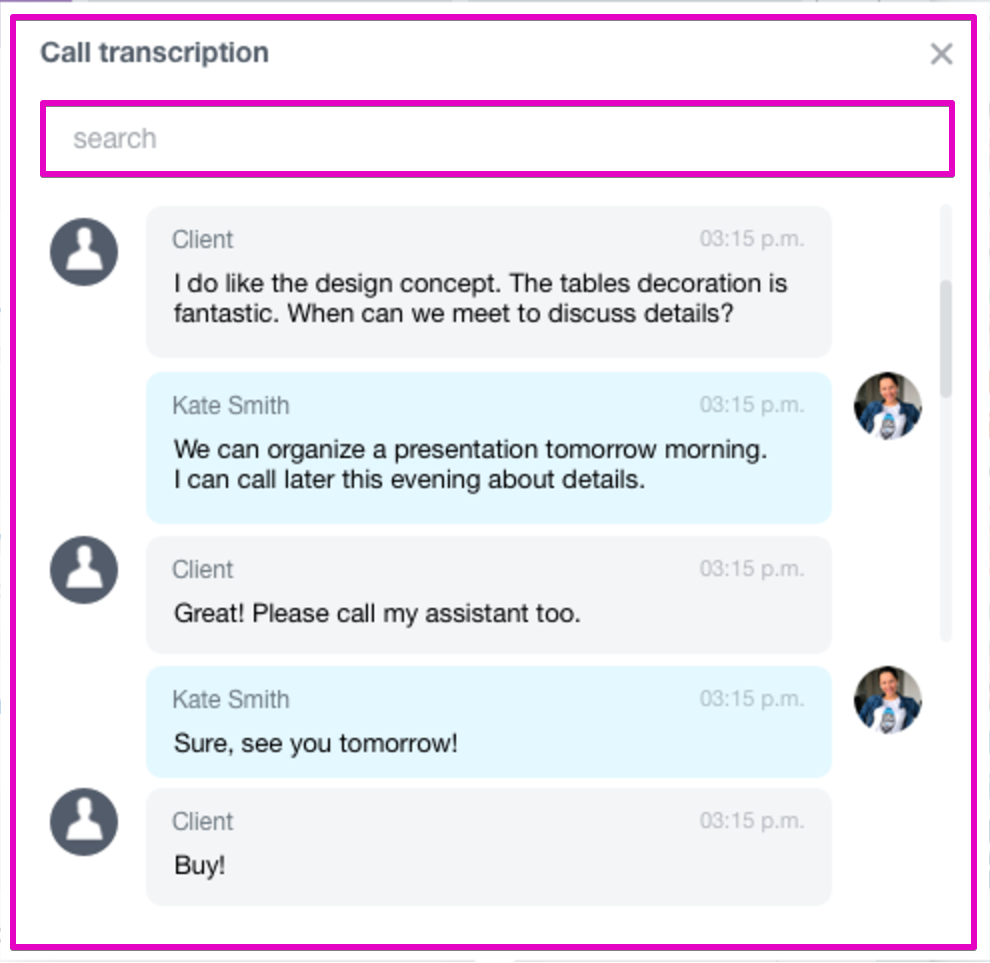 Please note:
It can take from 20 to 80 seconds for the system to transcribe a call to text, depending on the call length.
Call transcription will be applied for new calls only, not for old ones.
Call transcription is applied to all new calls, there is no option to apply it for selected phone conversations.
Call transcription text is searchable! You can find important information by keywords.