Bitrix24 account administrator - is an account user with extended rights: this user can manage other users, access account settings & hidden information.
Bitrix24 account creator is granted administrative access to the account by default. Later, account creator can give other users administrative access to the account too.
Open user Profile Page & click Actions > Assign admin permissions.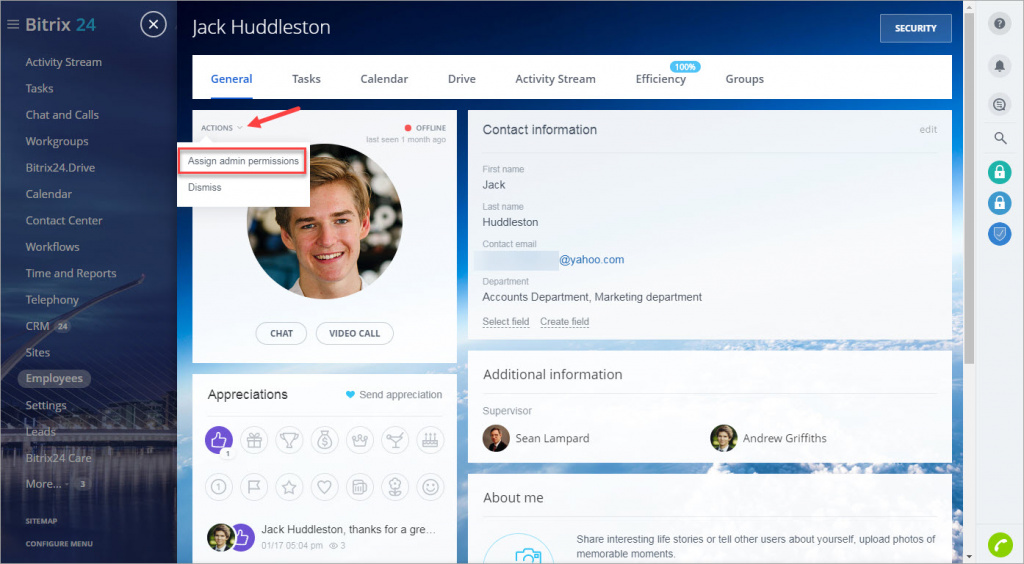 After the user has been granted administrator status, a special blue Administrator indicator will appear at user's Profile Page: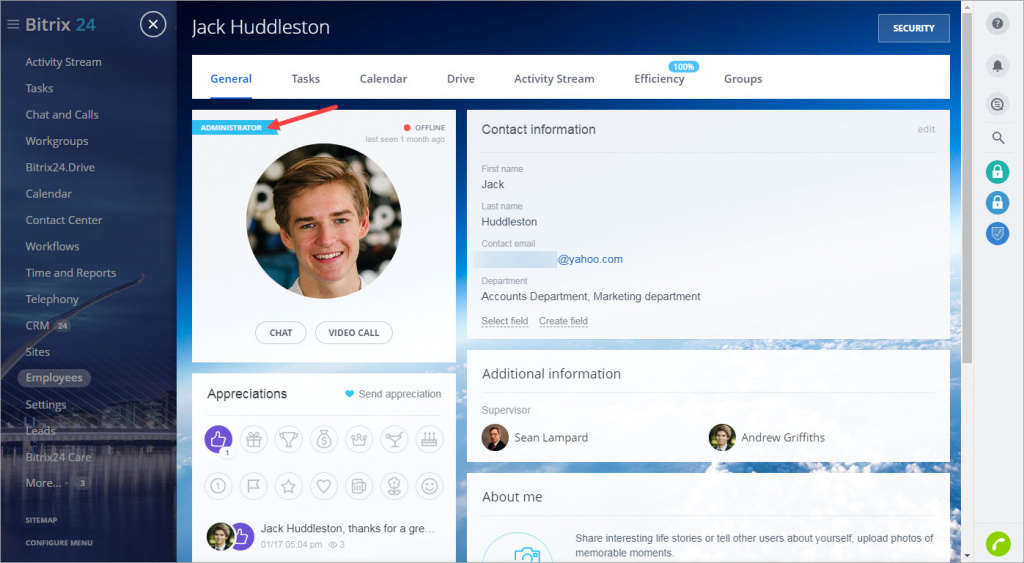 Access Hidden Information via Admin Mode
To be able to access all hidden information (e.g. all tasks of the particular user or hidden \ private workgroups), account administrator should enable
Admin Mode
inside own Profile page by clicking the small arrow next to the Administrator indicator: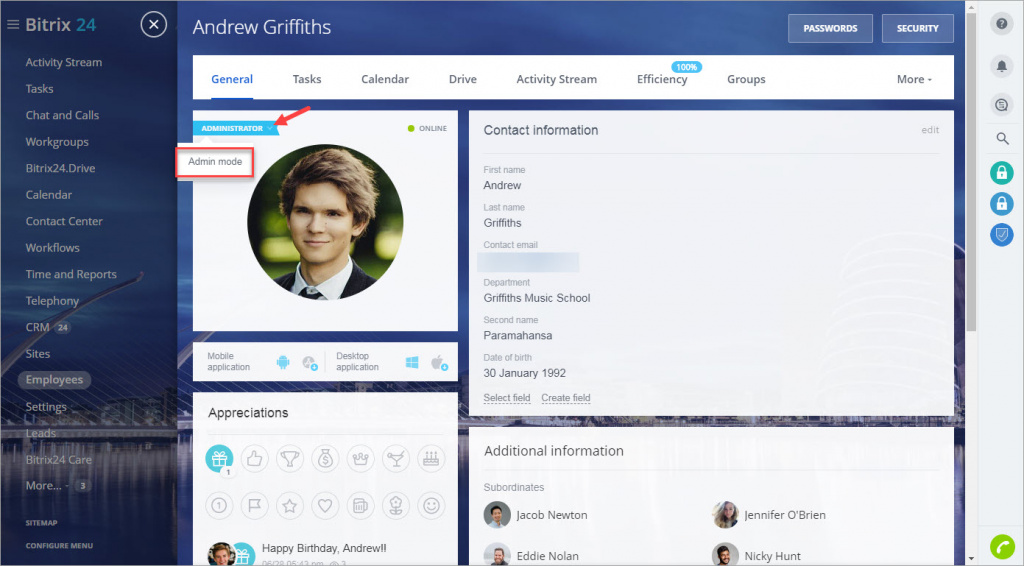 It is important to mention that though users with administrative rights (in Admin Mode) can access other account users posts, tasks, files, where they haven't been given direct access permission to, there are still some areas which remain private for each account user:
Bitrix24 Private Chats: private chats (person-to-person & group chats) are private, even account administrators can't access them. Please don't confuse with public chats that any user can join.
See All Account Administrators
Any Bitrix24 account user can go to
Employees
section >
Employees
tab and see the full list of active users (please note that
Inactive
section shows dismissed employees). Account administrators will be shown with blue
Administrator
indicator: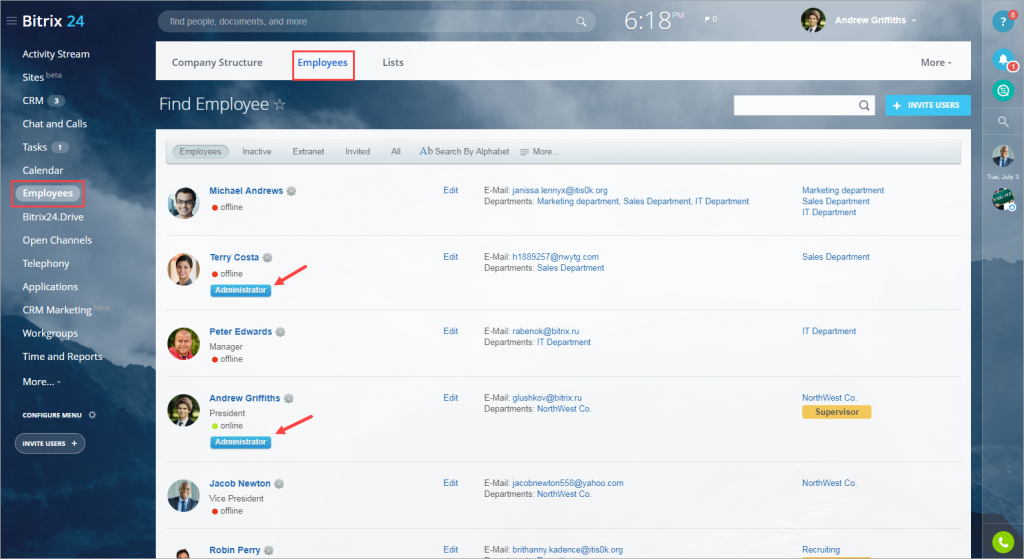 The number of administrators that you can have inside one Bitrix24 account depends on your plan:
Free plan - 1 administrator
Plus* - 2 administrators
Standard - 5 administrators
Professional - unlimited number of administrators
*Important: The PLUS subscription option was available to Bitrix24 users from January 10, 2016 to March 18, 2019. This subscription option was archived and is no longer available for new Bitrix24 users, meaning that Bitrix24 Cloud accounts created after March 18, 2019, that had never been activated with a commercial subscription, cannot be upgraded to the PLUS subscription. Upgrades or downgrades from other commercial options to the PLUS subscription also become unavailable after March 18, 2019. If your Bitrix24 Cloud account had been created before March 18, 2019, and you are currently using your account with the PLUS subscription option, you can continue renewing your PLUS subscription unless you decide to upgrade or downgrade your account to another available subscription option, or unless your Bitrix24 Cloud account gets rolled back to the FREE subscription option due to non-payment.