Administrator is a super user who has access to all options in the account. The administrator must have sufficient qualifications and knowledge to be responsible for the entire account work.
Despite all the power, the administrator cannot read conversations in private chats, including group chats.
How to assign an administrator
The user who registered a Bitrix24 account is the main administrator. It is possible to take admin rights from the account owner or fire him/her, but you cannot remove the admin completely.
To add one more admin, go to the employee's profile and select the Assign admin permissions option in the Actions menu.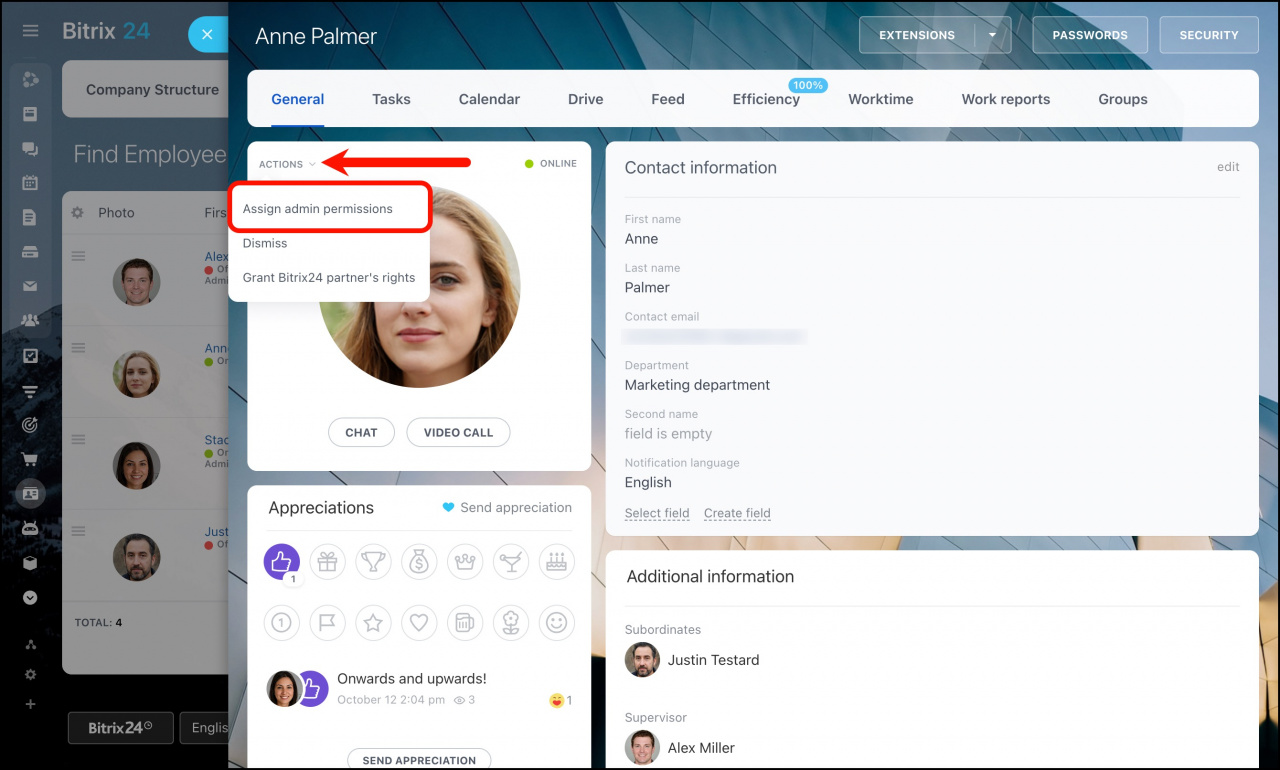 Administrator mode
Bitrix24 administrator can see and manage all groups and projects in the company. To do this, you need to activate Admin mode on your page.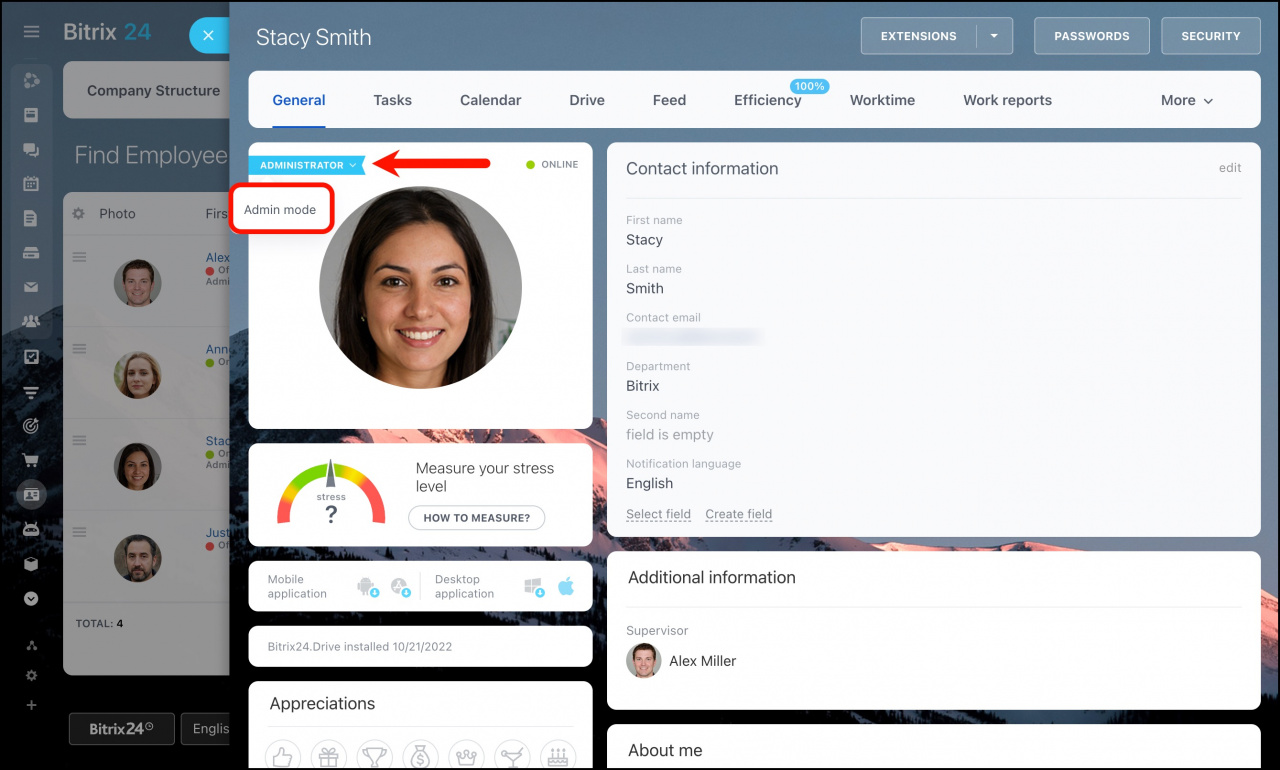 The ability to activate and deactivate the admin mode is designed for your convenience so that you can work calmly without being distracted by the flow of information coming from different sources.
How many administrators can be assigned
There is a limit on the number of users with administrator rights, depending on the plan. These limits are applied only to the accounts created later than 08.08.2017.
How to reassign administrators
If you want to change the list of administrators without upgrading the plan, you will have to take the rights from the current administrator and assign them to the new one. At the maximum plan, you can assign as many administrators as you like.
Where can I find a list of administrators
What happens after the plan changing
If you upgrade your account to a higher plan, you can assign new administrators in the usual way.
If you decide, for some reason, to switch to a lower plan with fewer administrators, then only those administrators who were last authorized in your Bitrix24 will have the rights. When you decide to go back to the previous plan, the administrators will have to be reassigned.
If you activate the Trial version, the number of administrators is 10 for the duration of the demo mode. After 15 days only those who were last authorized in your Bitrix24 will have administrator rights. And their number will be equal to the current plan.