Bitrix24 account administrator - is an account user with extended rights: this user can manage other users, access account settings & hidden information.
Bitrix24 account creator is granted administrative access to the account by default. Later, account creator can give other users administrative access to the account too.
Open user Profile Page & click Actions > Assign admin permissions.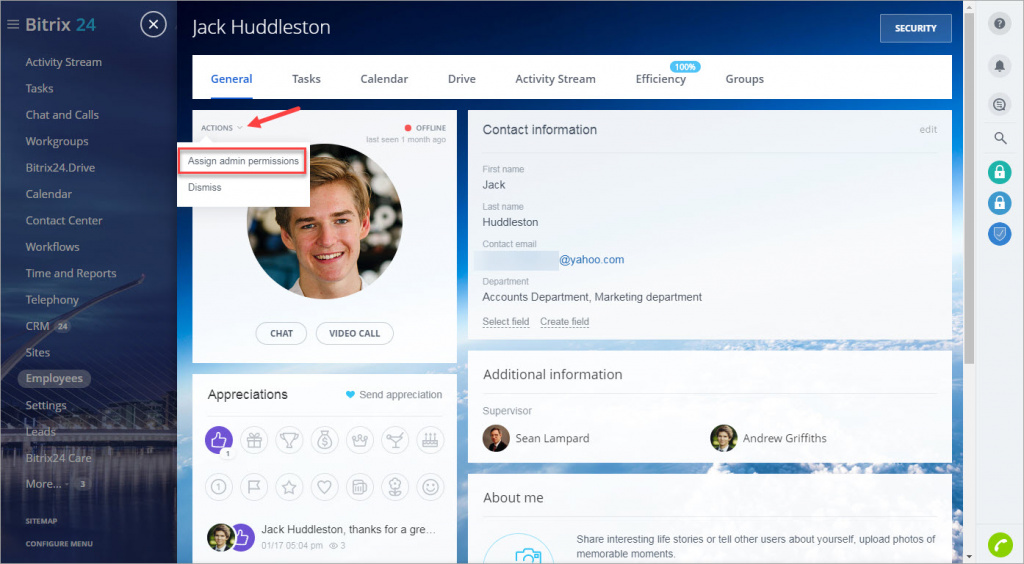 After the user has been granted administrator status, a special blue Administrator indicator will appear at user's Profile Page: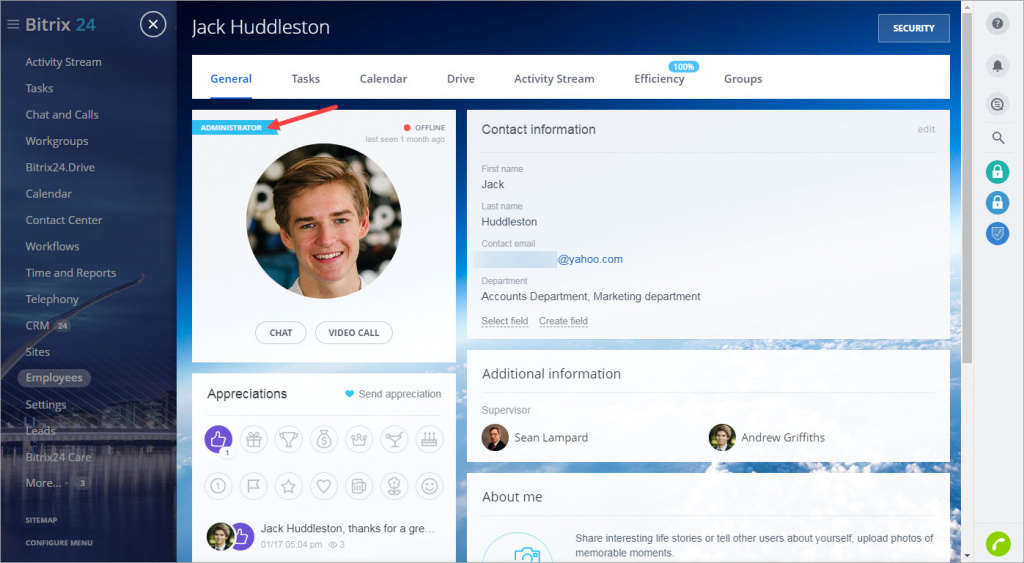 Access Hidden Information via Admin Mode
To be able to access all hidden information (e.g. all tasks of the particular user or hidden \ private workgroups), account administrator should enable
Admin Mode
inside own Profile page by clicking the small arrow next to the Administrator indicator: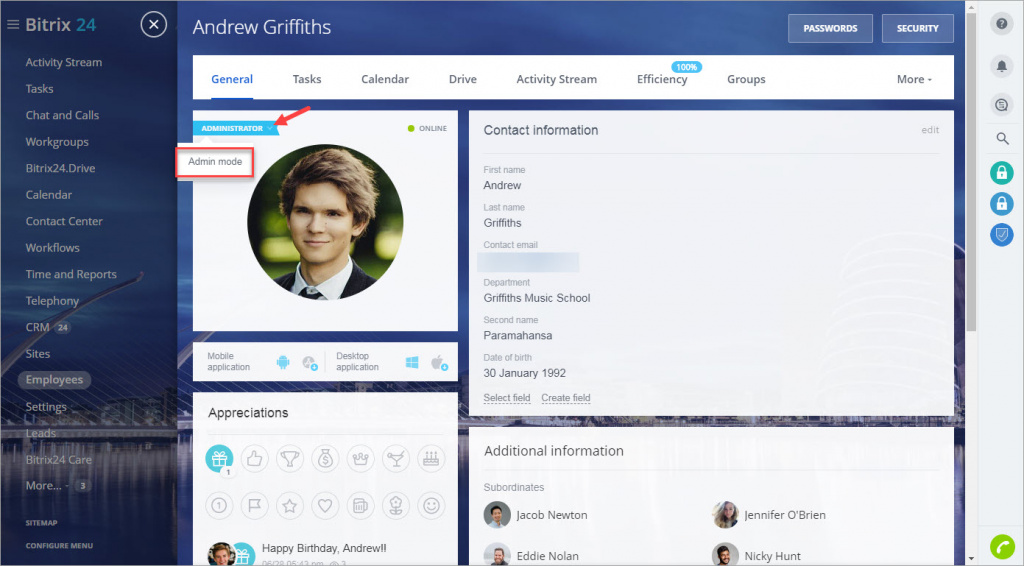 It is important to mention that though users with administrative rights (in Admin Mode) can access other account users posts, tasks, files, where they haven't been given direct access permission to, there are still some areas which remain private for each account user:
Bitrix24 Private Chats: private chats (person-to-person & group chats) are private, even account administrators can't access them. Please don't confuse with public chats that any user can join.
See All Account Administrators
Any Bitrix24 account user can go to
Employees
section >
Employees
tab and see the full list of active users. Account administrators will be shown with the
Administrator
indicator: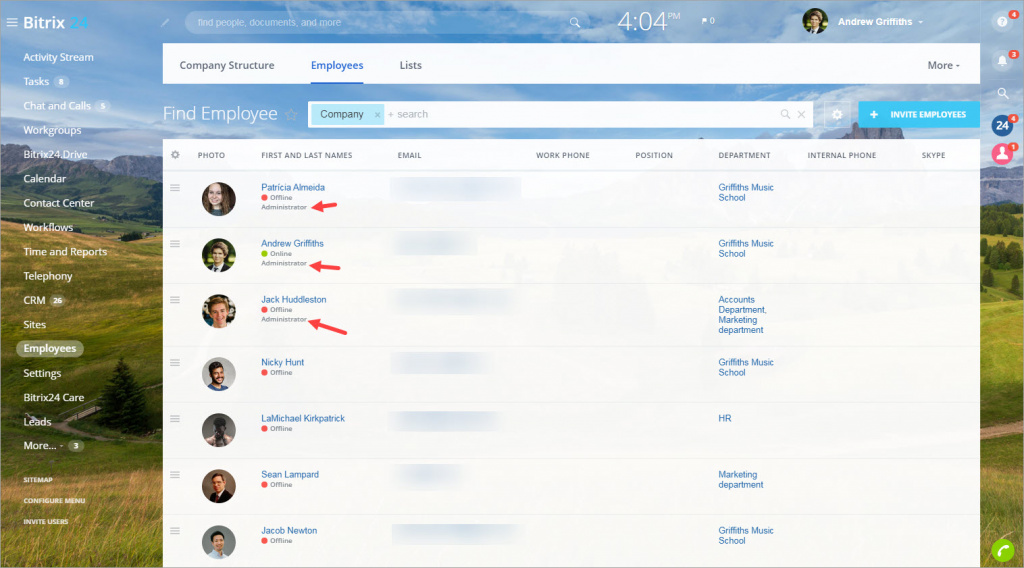 The number of administrators that you can have inside one Bitrix24 account depends on your plan:
Free plan - 1 administrator
Start+ - 1 administrator
CRM+ - 5 administrators
Project+ - 2 administrators
Standard - 5 administrators
Professional - unlimited number of administrators
These limitations are applied to new accounts (created later than 08/08/2017). There are no limitations applied to account created earlier.
Where can I find the list of administrators?
You can find a list of all administrators by using the filter in the Employees section.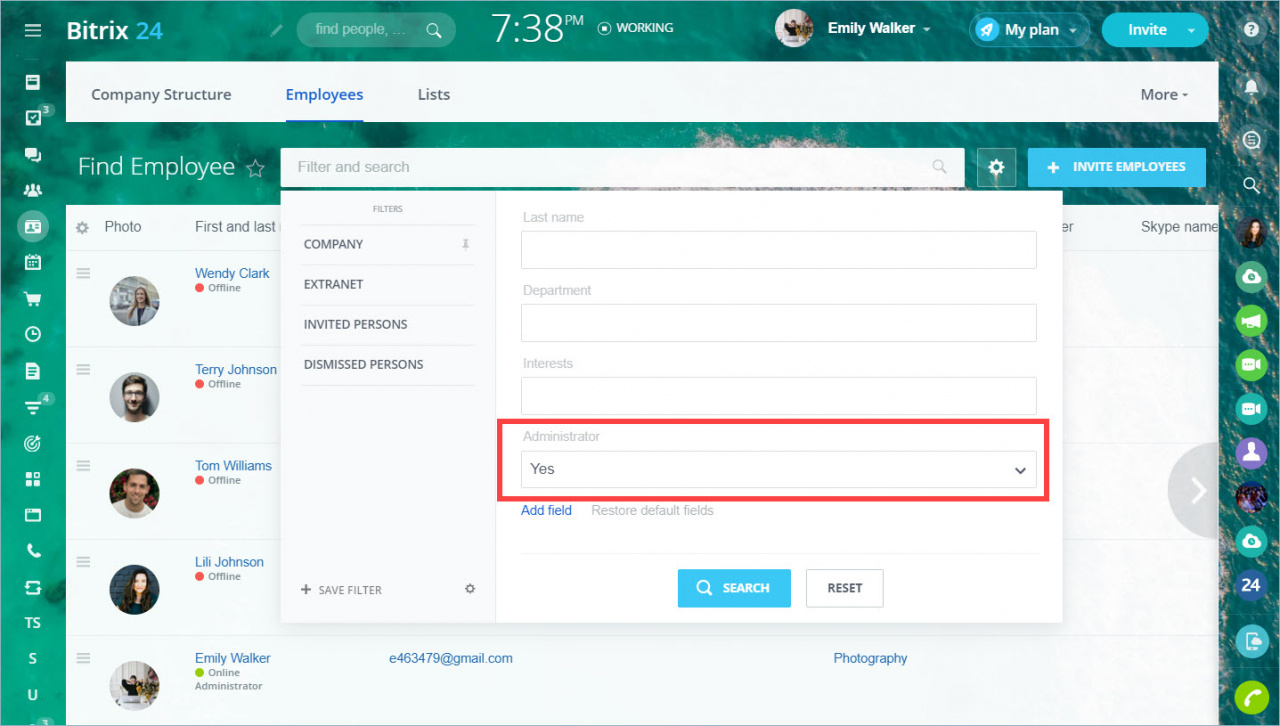 If there is no Administrator field in the filter, add it manually.