In Bitrix24 CRM users can create email templates for various CRM records: leads, deals, contacts, invoices, quotes or companies.
This can be done in the CRM section > Settings > CRM settings.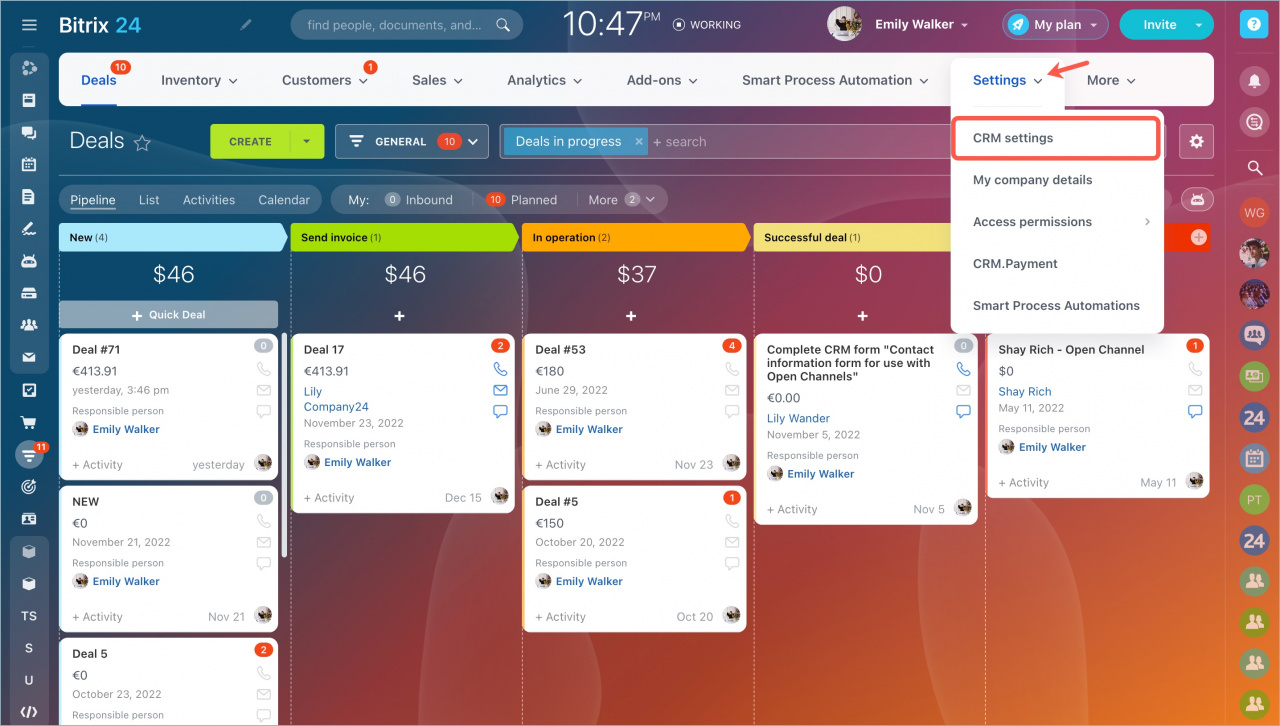 Open the Email tab and select Email Templates.
Create email template
Click the Add email template button.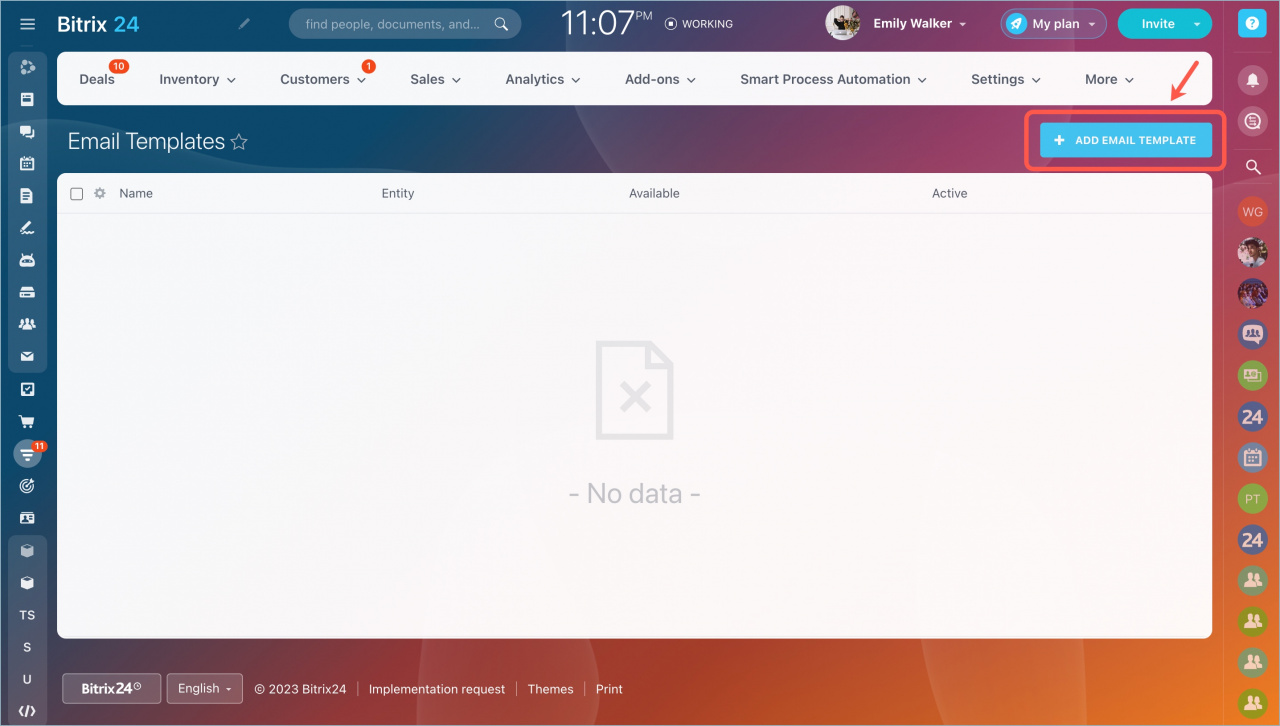 You need to fill in the next fields:
Available to everyone - activate this option to make this template available to everyone. Otherwise, only you can use the template. This option is available to the account administrator only.


Active - activate this option to make this template available for use. Otherwise, this template will not be listed in the available templates list.


Name - template name.


Binding - here you need to choose for which type of CRM records this template will be available.

Note that this template will be available for the selected CRM record type only.



From - set email address that will be shown to email recipient as sender's address.


Subject - email subject that will be sent to the recipient.
Also, you can extract the CRM record's information from Bitrix24 database and add it to the email and attach files.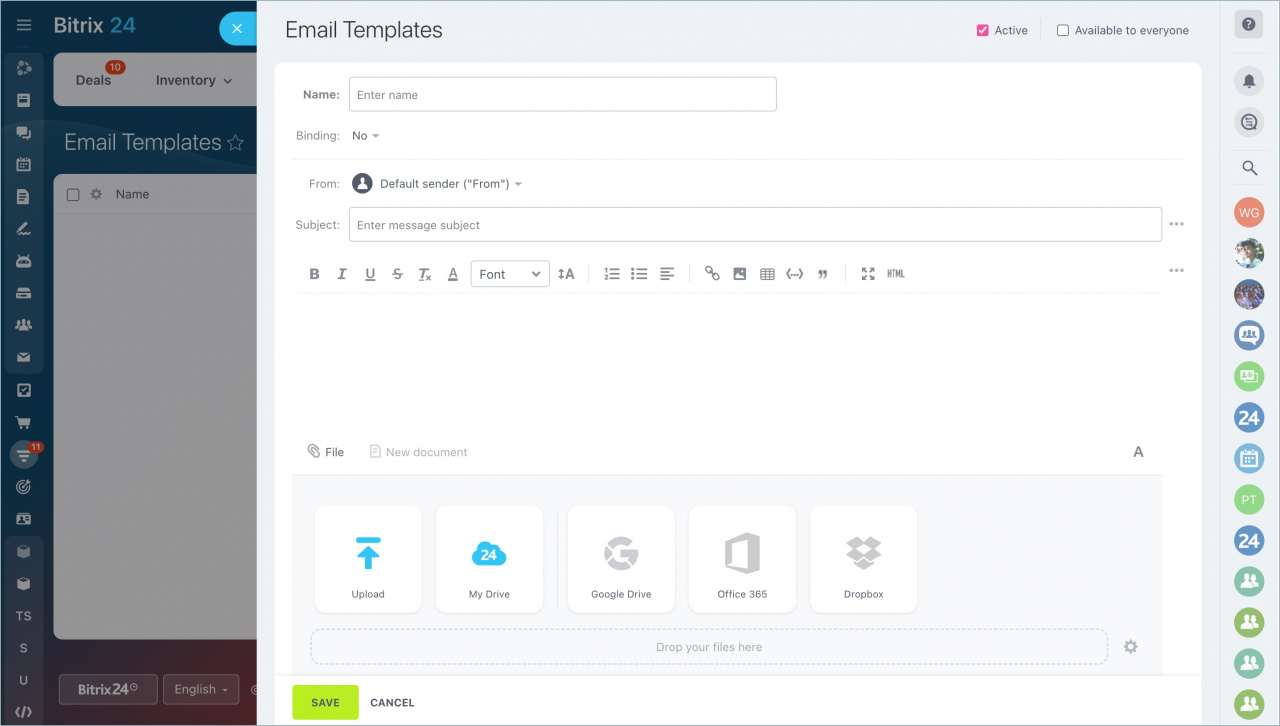 You can use html formatting when creating an email template. Just click html button.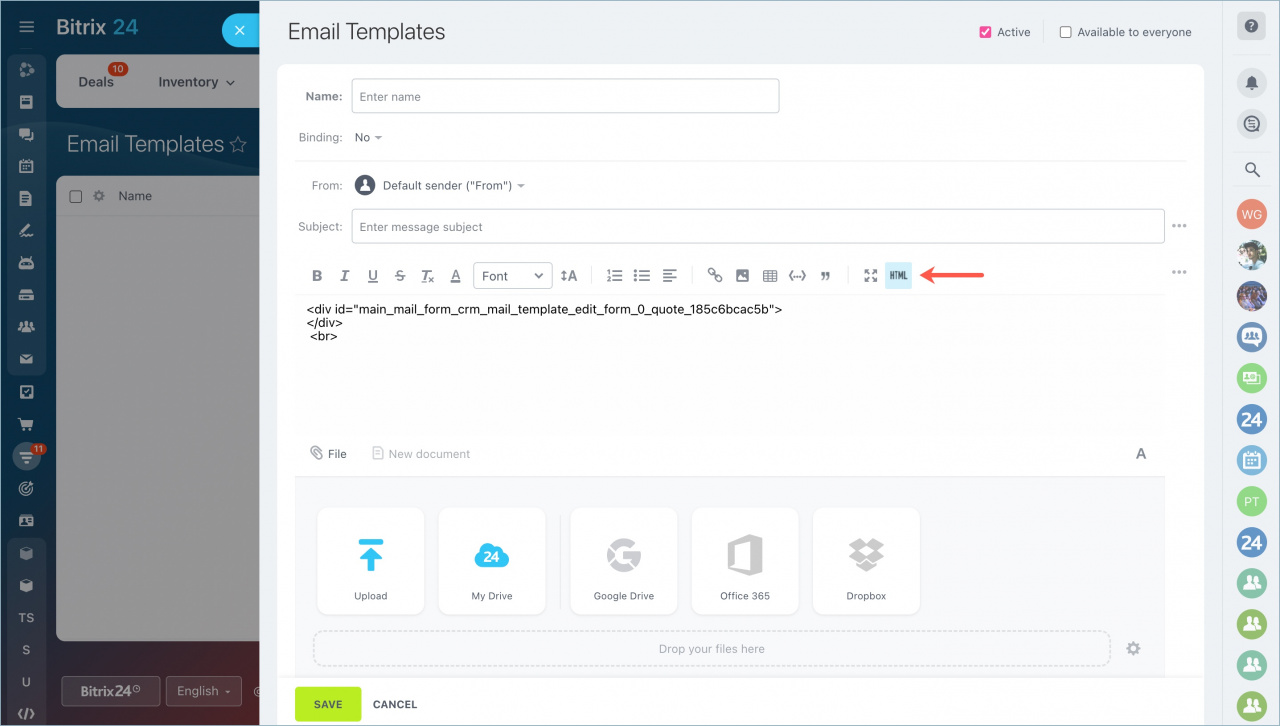 Then click html button again to get back to the visual editor.
Important: the option that automatically adds the CRM record's information from Bitrix24 database can be applied only to individual emails.
How to use email templates
Open the CRM record and click Email.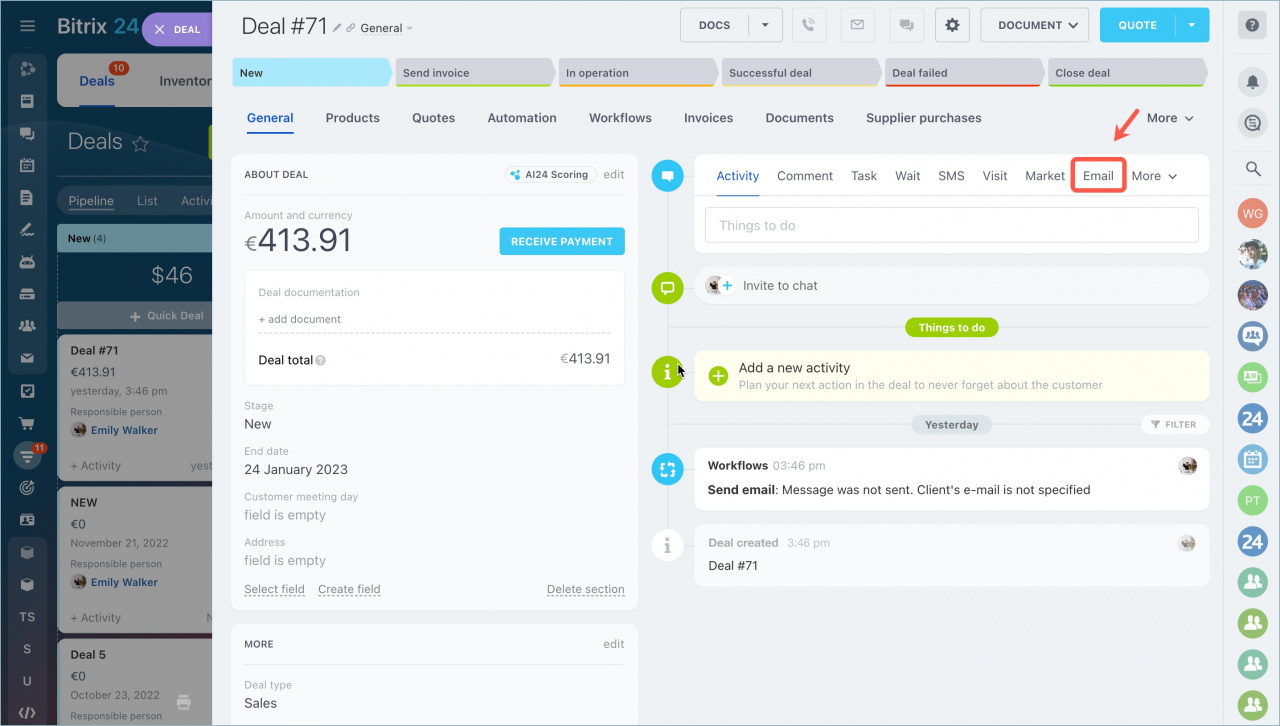 Click No template and select a template.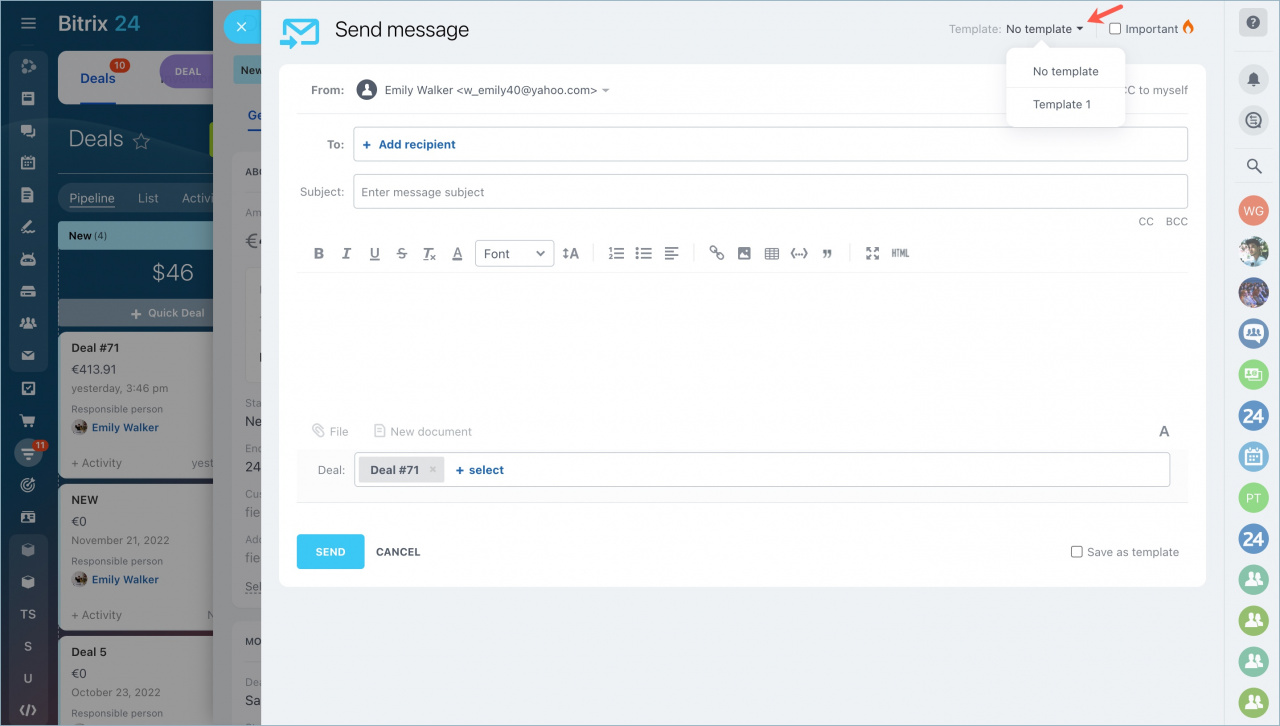 After you select the template CRM record's information is automatically added to the email.
Then you can add any information to this email and send it.
Insert an image
You can also insert images to the template.
Important! The image must be accessible from the outside, otherwise, it won't be displayed in the email. Note that Bitrix24.Drive public links cannot be used either. We recommend saving images to your server or an image hosting.
Upload an image to an image hosting and copy a link to this image.

Click the Image button when editing a template.

Paste the link and adjust the image size. Click Save.
The image is inserted to the template. For example, you can insert your company logo to the message using this method.
Image size shouldn't exceed 2Mb.
How to delete a mail template
Go to the list of templates and select Delete email template option in the action menu.