Let's see how your customer places an order on your Online Store website.
Place an order
Your customer selects a product that he/she wants to buy > specifies the quantity and clicks Buy.
If the product is not available or you haven't specified its price, Buy button will not be displayed.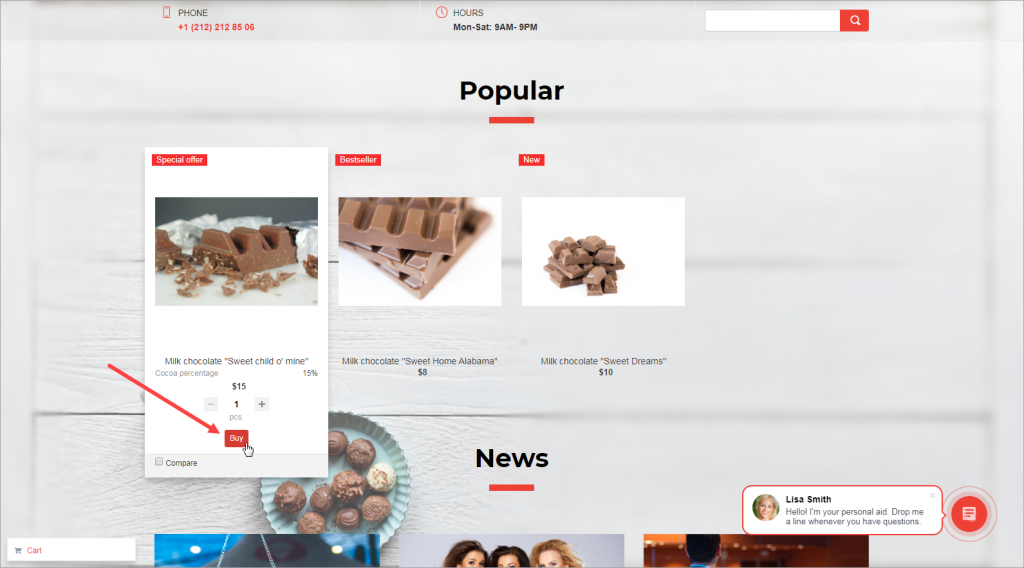 Selected products are added to the shopping cart and your customer can proceed to Checkout.
The customer checks the price and can apply a coupon to get a discount.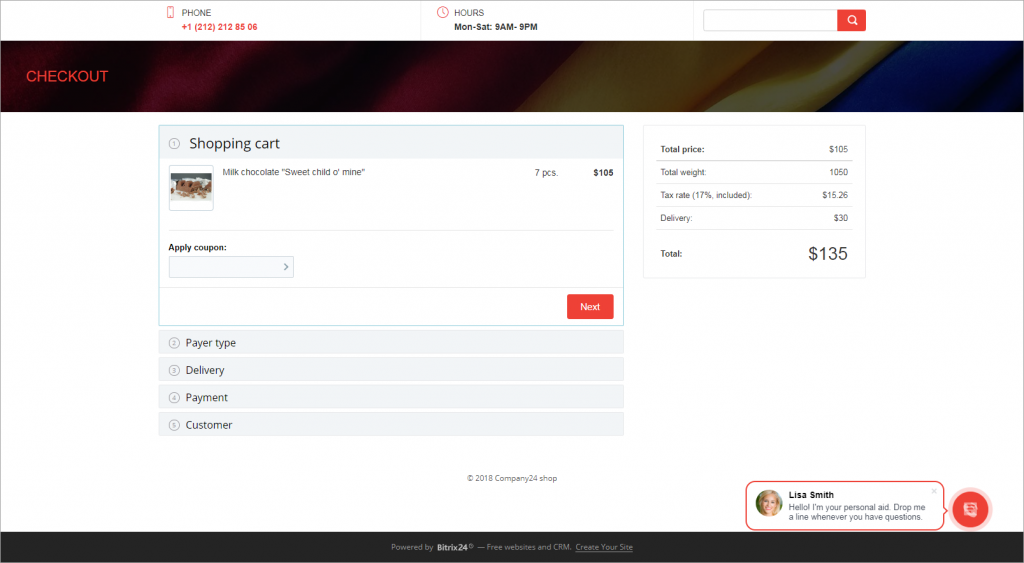 Next, the customer enters his/her address location.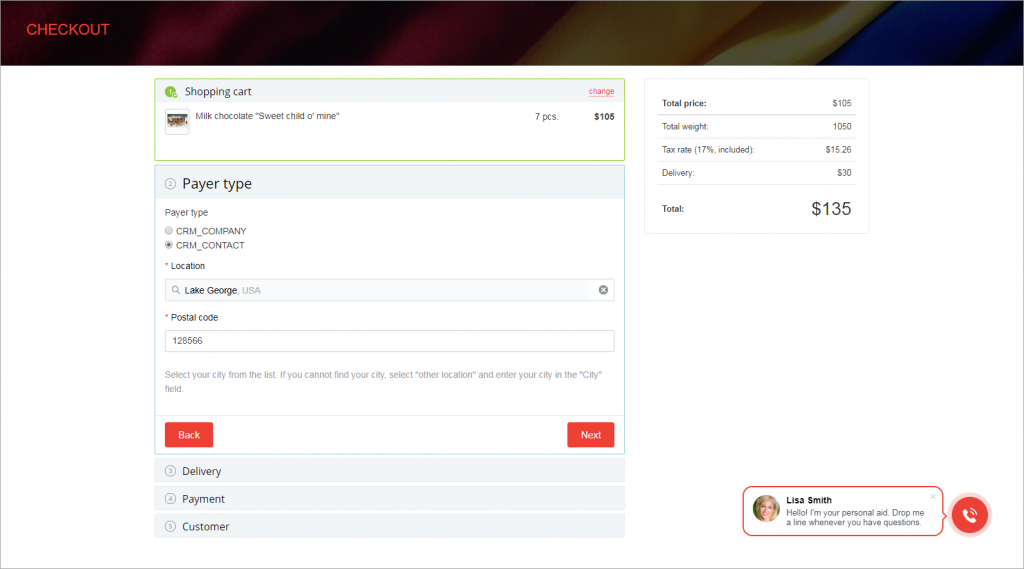 Then the client needs to select the shipping method.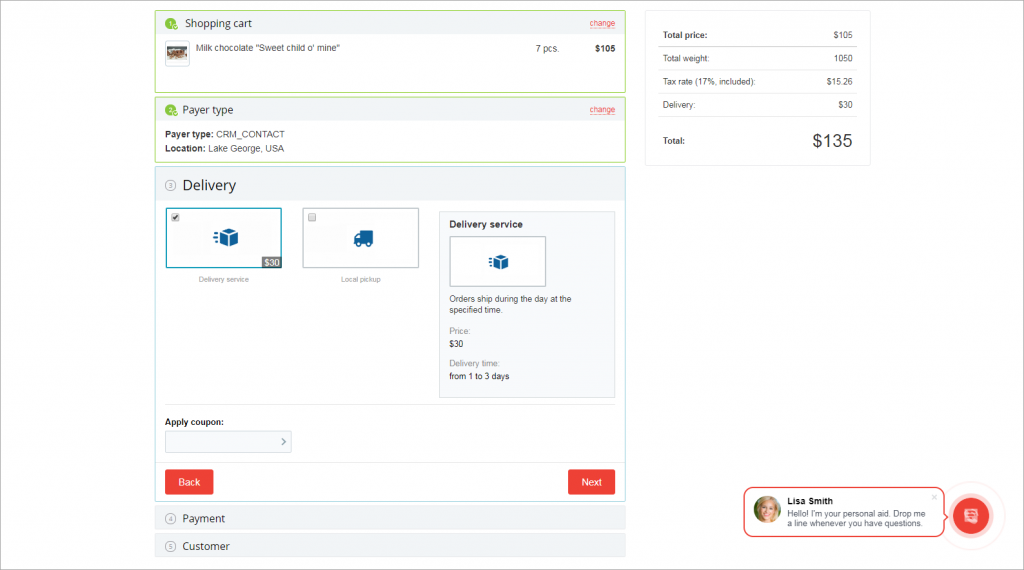 In the next step, the customer selects the payment method.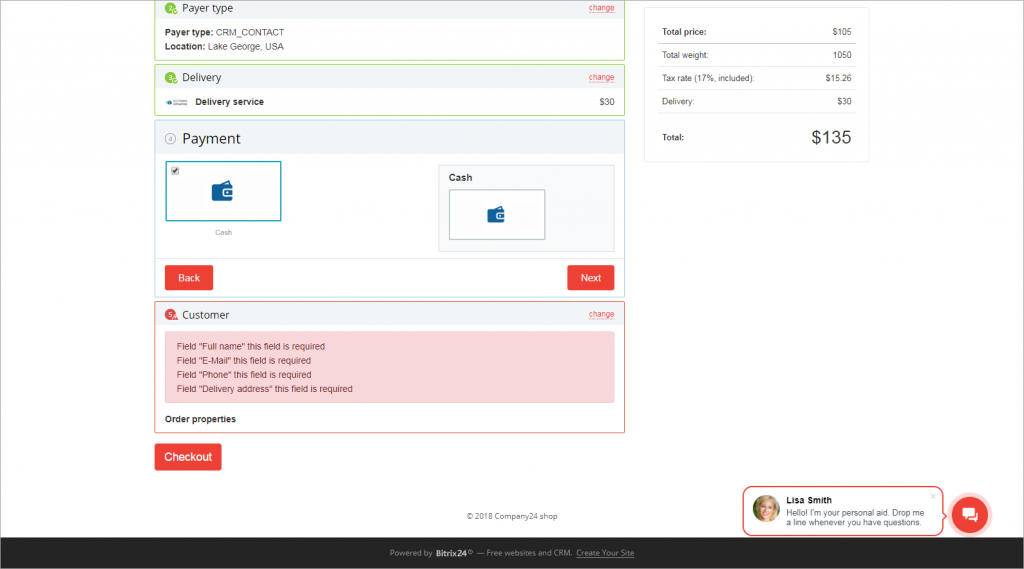 The customer enters the contact information and clicks Checkout.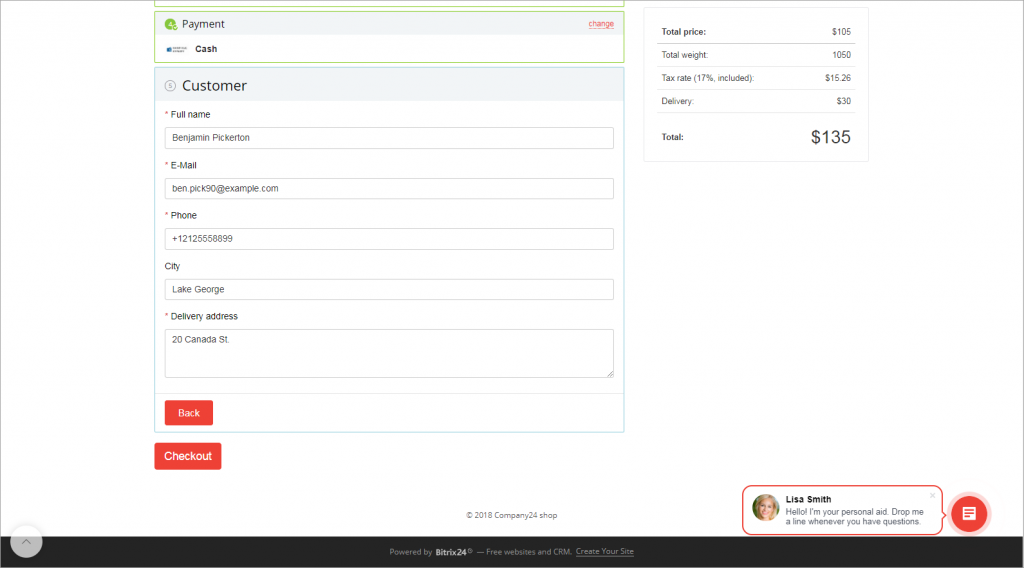 Track the order status
Your customer can track the order status by clicking Current orders in the personal area.
Process orders in CRM
Your online store is connected with Bitrix24 CRM. No additional settings are necessary.
When your customer places the order on the website, this order immediately appears in Online Store section > Orders.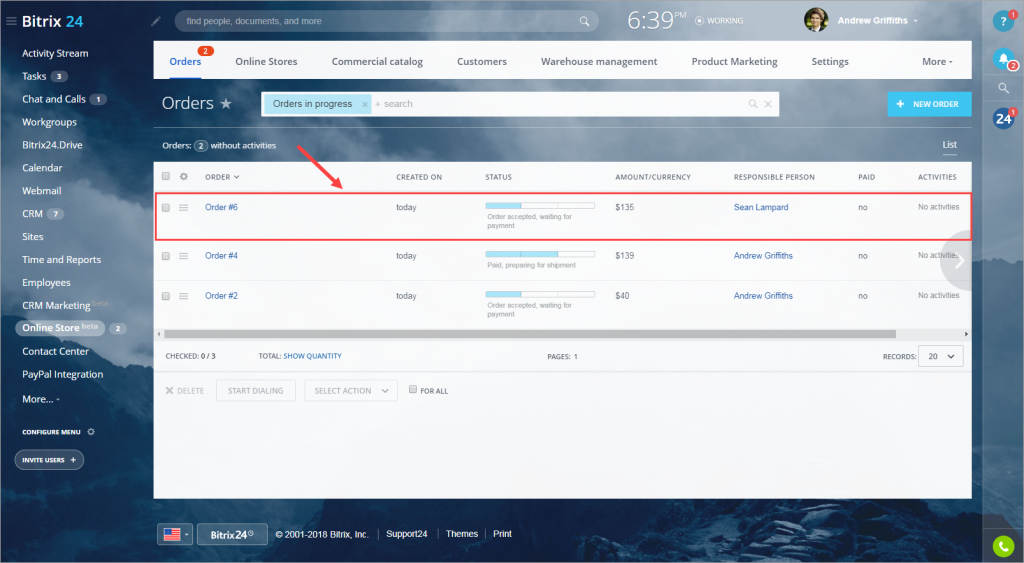 Click the order in the list to view the complete information about the order.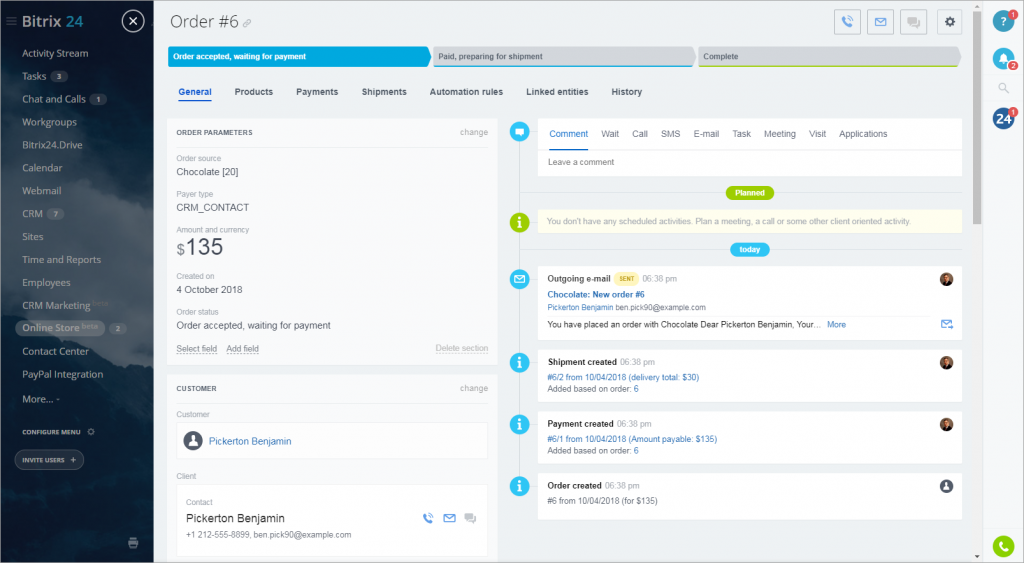 When a customer places an order, company or contact is created automatically.
Recommended articles: