In Bitrix24 Online Store, you can add different payment systems.
How it works
Click Online Store > Settings > Payment systems.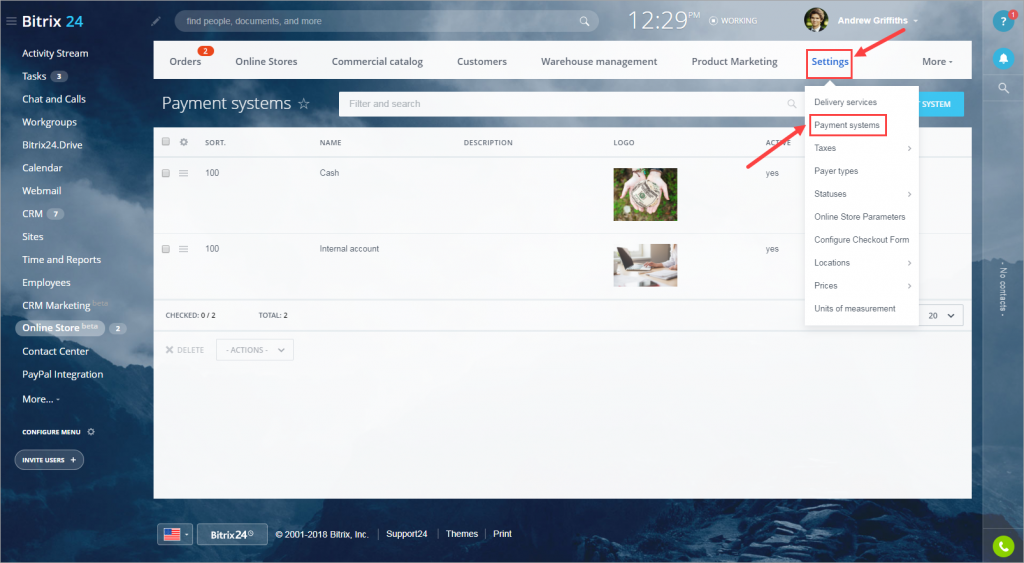 You can view all available payment systems in this section.
To add a new payment system, click New payment system.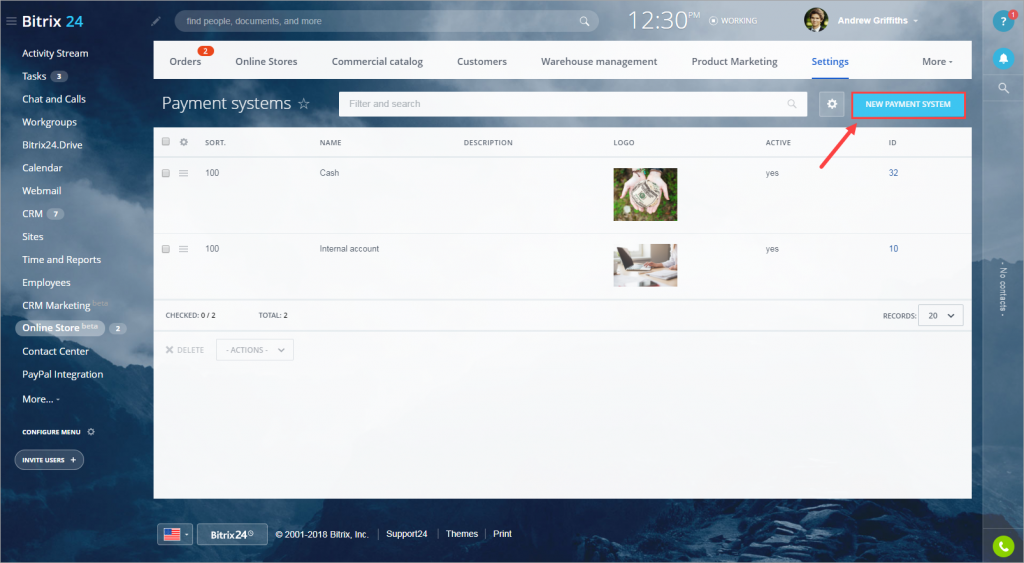 First, you need to choose a handler.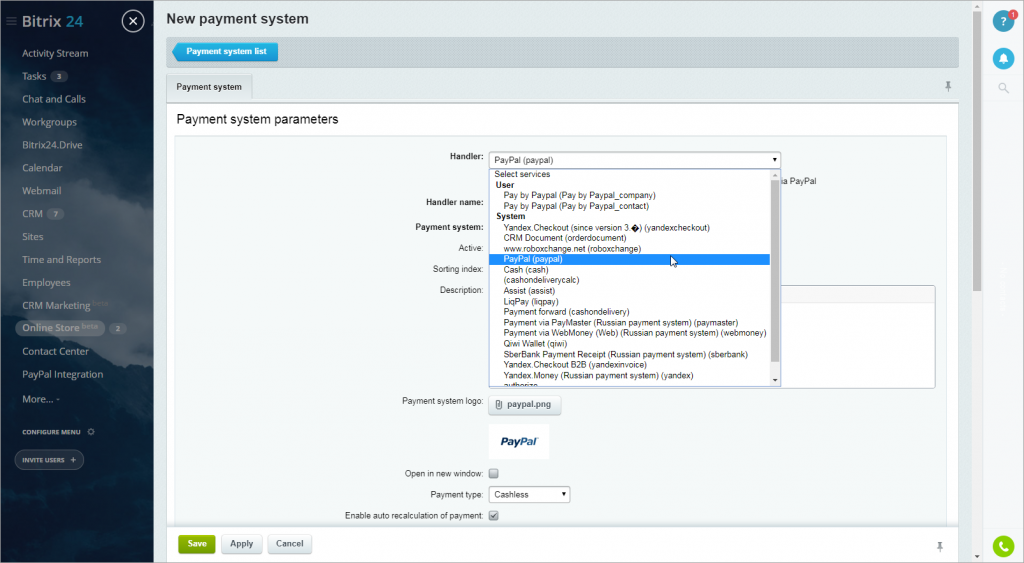 Available payment systems
You can use one of the following payment systems:
Cash - a client pays a courier in cash when the order is delivered.
Payment forward (cash on delivery) - a client pays for the order in a post office when the order is delivered.
PayPal - a client can pay for the order online by PayPal.

You need to have PayPal Business account to add PayPal as a payment system to your online store.
Enter the name and description (if necessary).
Depending on the payment system selected, you may be required to enter handler data for the payment system.
Click Save. Now, this payment system is available for all orders.