You can save recordings of all calls by activating the corresponding option in the Numbers settings section.
Click Telephony > Connection > Configure numbers > select a rented number, connected number or PBX.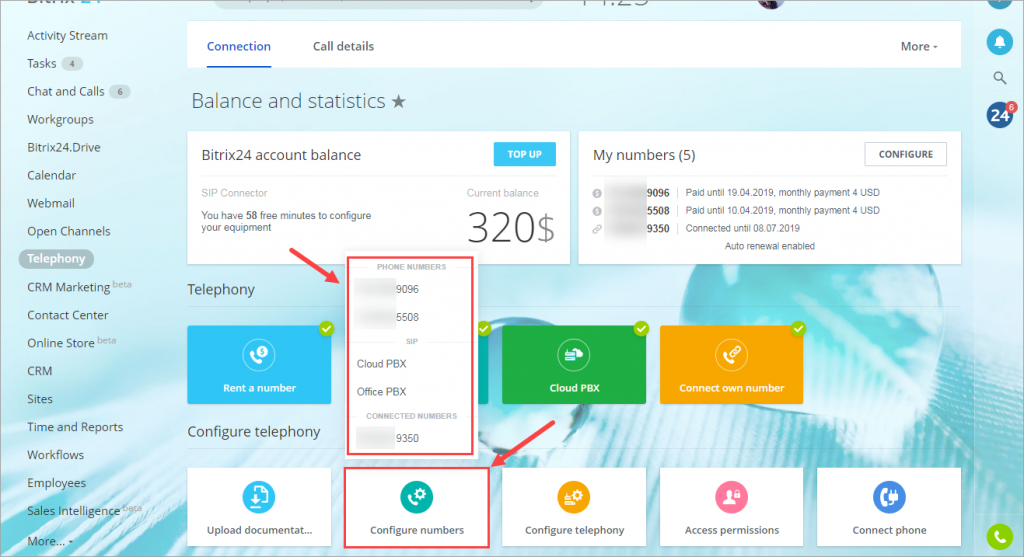 Activate Save recordings of all calls option in the Recordings and ratings section.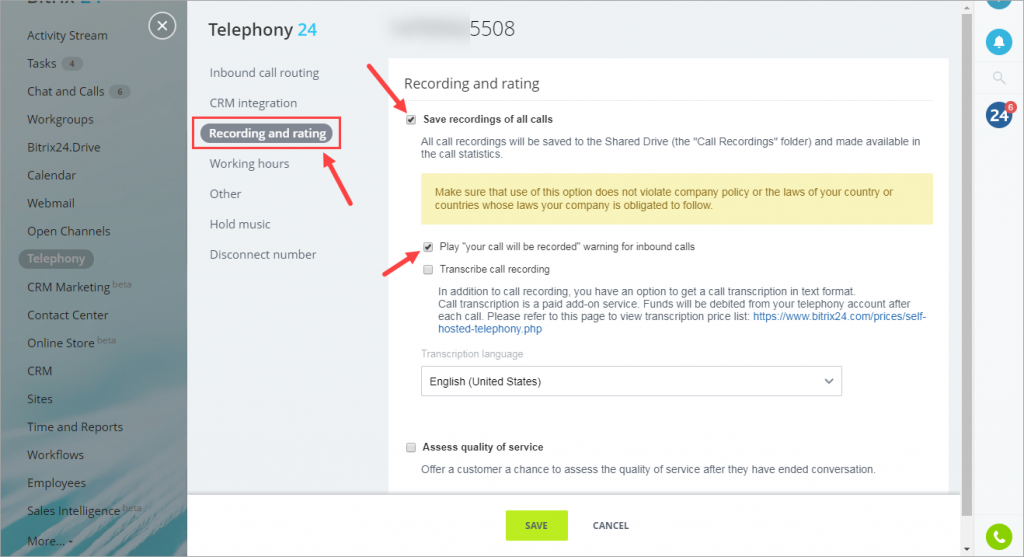 Make sure that use of this option does not violate company policy or the laws of your country or countries whose laws your company is obligated to follow.
When you have enabled Save recordings of all calls option, you will find 2 more options available:
Play "your call will be recorded" warning for inbound calls.


Transcribe call recording - in addition to call recording, you have an option to get a call transcription in text format.
Call transcription is a paid add-on service. Funds will be debited from your telephony account after each call.
Where are recorded calls stored
Calls recordings can be found in Bitrix24.Drive > Company Drive > Telephony – Recorded Calls.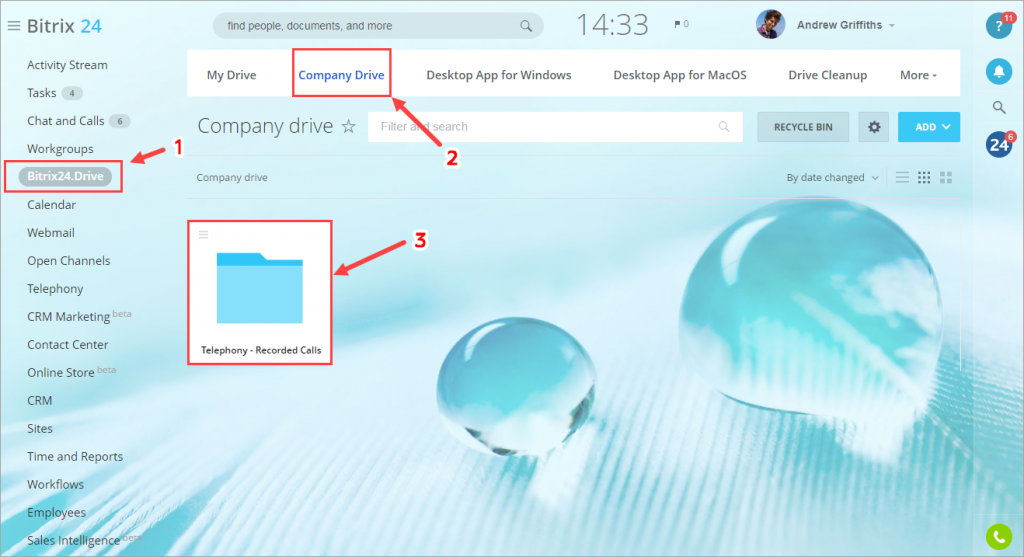 Important:
Bitrix24 Free and Project+ plan subscribers have access to the first 100 calls records per month only (calendar month, at the beginning of each month calls records counter is reset to zero), Start+ subscribers - to the first 500 calls records. To get the advanced Telephony option and access the unlimited number of calls records, please subscribe to
CRM+, Standard
or
Professional
plan. Learn more about Bitrix24 plans here -
Cloud pricing
.