Bitrix24 stores call recordings on the Company Drive in Telephony - Recorded Calls folder.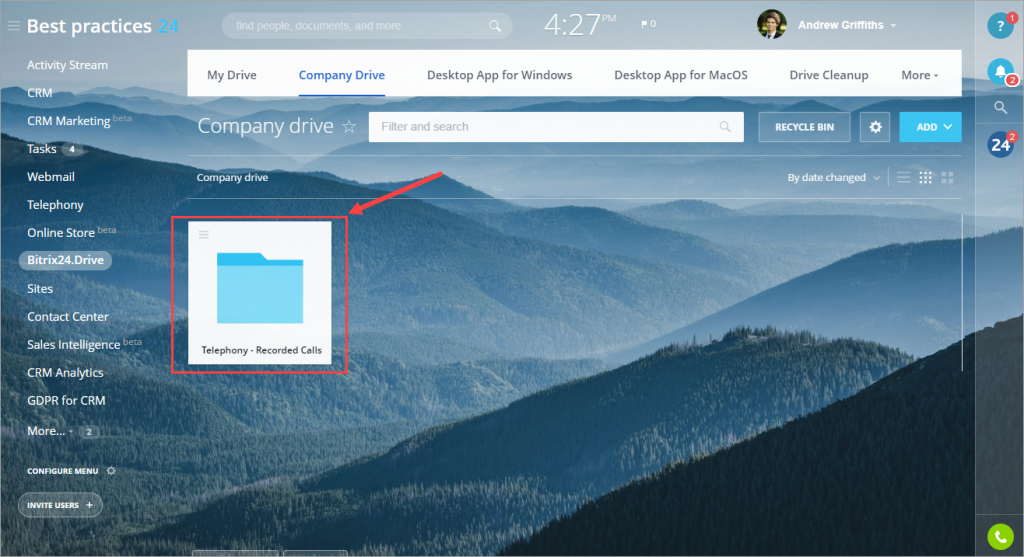 You can play recorded calls inside a CRM element form. If Bitrix24 user can't do that, you need to check that the following requirements are met:
Bitrix24 user needs to have CRM access permissions configured correctly (CRM > Settings > Permissions > Access permissions): "read" access level to the CRM element is enough.

Bitrix24 user also needs to have access to the folder in Company Drive where recorded calls are stored (Bitrix24.Drive > Company Drive > Telephony-Recorded calls).