Notifications center of Bitrix24 Messenger shows you notifications about new messages, new tasks, invitations to workgroups/projects, new "likes" to your posts and comments, etc. These notifications are shown at the top right corner: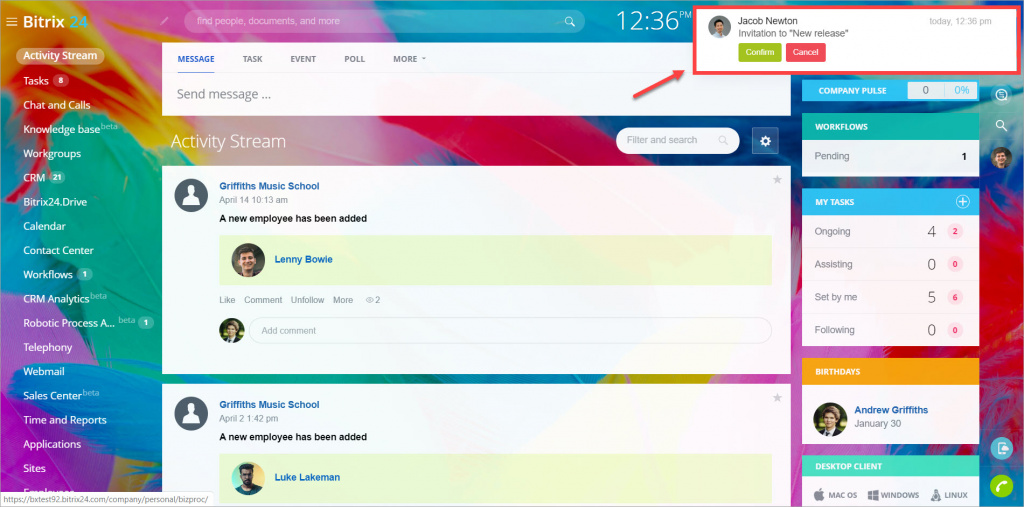 Notifications that require your action stays active until the end of the user session. To view the notifications history, click the Notifications button.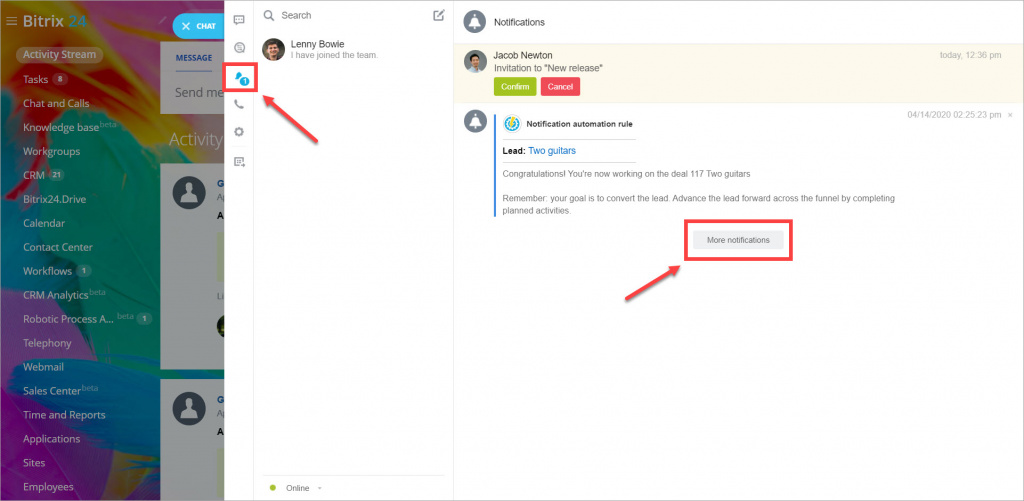 You can click More notifications to view older notifications.
A user will get a notification about any message or comment, Activity Stream post, task, post in a workgroup/project where he/she has been mentioned or selected as a recipient.
Temporarily disable notifications
Configure notifications
You can configure notifications by clicking "your profile" button >
Configure notifications
.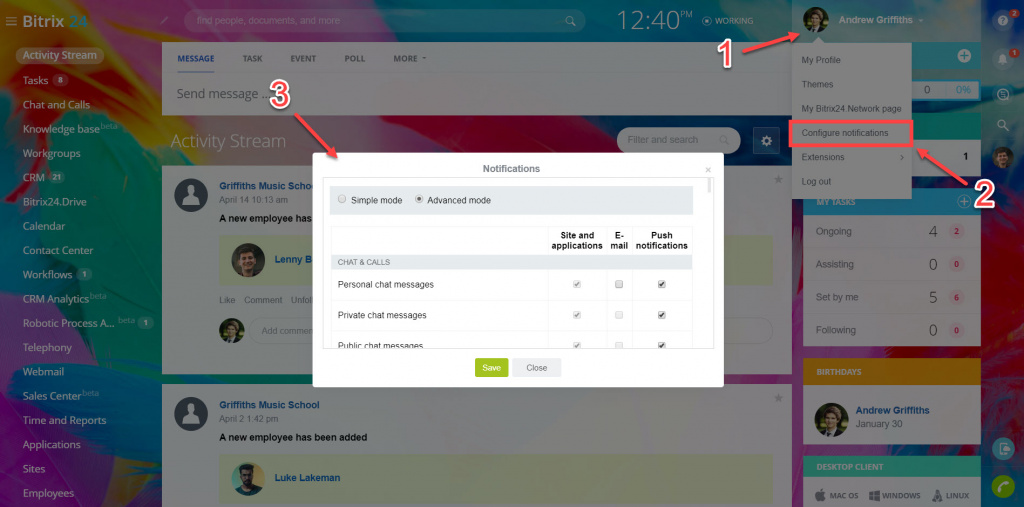 You can select simple mode or advanced mode when configuring notifications. In the simple mode, you can only select channels (Website, mobile and desktop apps; Email; Push) for receiving notifications. In the advanced mode, you can select types of notifications and channels for receiving each type of notifications.
By default, email notifications are disabled. You can always enable them in the Configure notifications section. Disabled notifications are not shown in the notifications history.