In Bitrix24 you can automate work with deals and leads, using smart scripts. For example, you have deals in which you need to set single-type tasks for employees and schedule appointments in the calendar. For such deals, you can set up a sequence of robots that will perform the actions.
Work with smart scripts is available only to the administrator.
How to create a smart script
Open CRM > Leads/Deals > Smart Scripts > Create Script.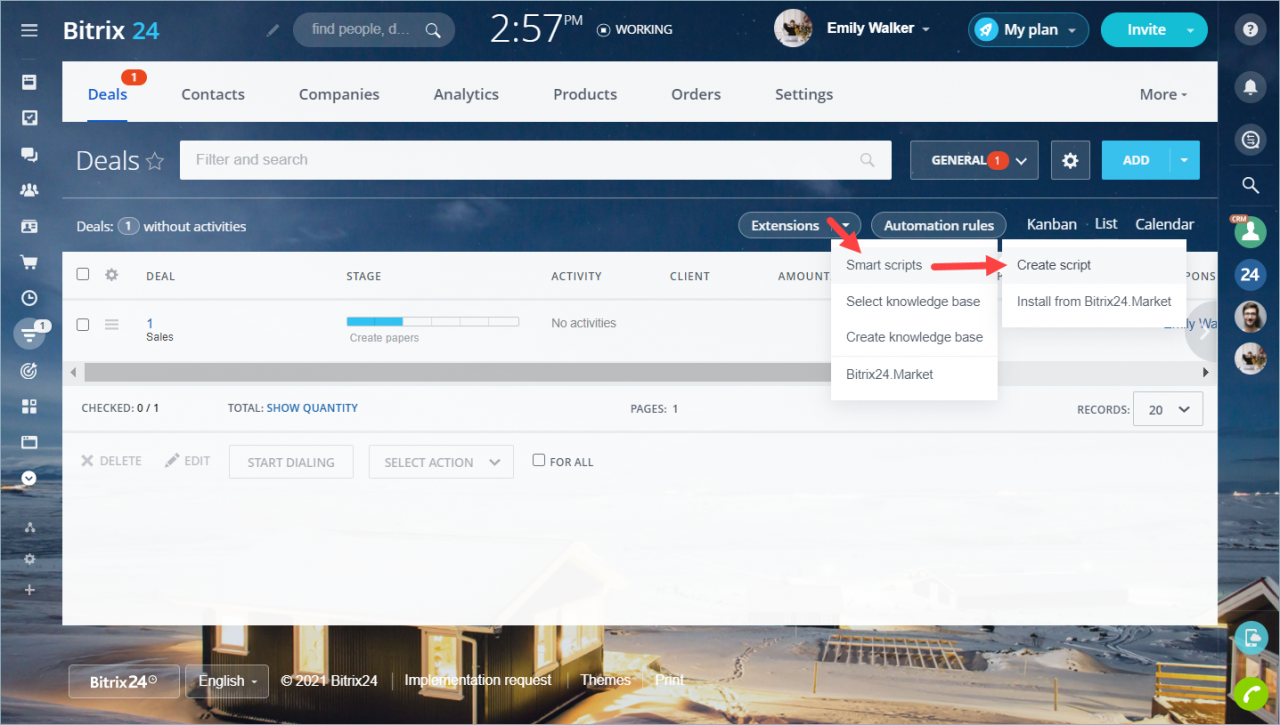 Specify the name and the description of the script.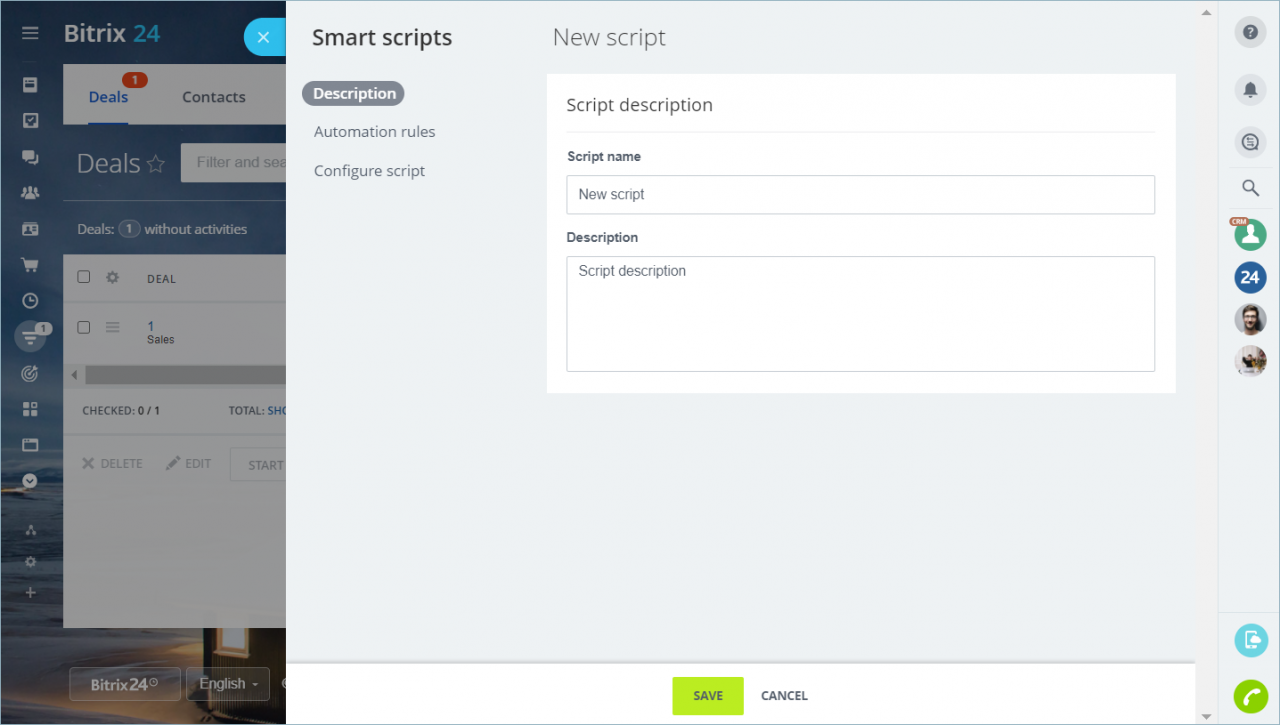 Configure automation rules.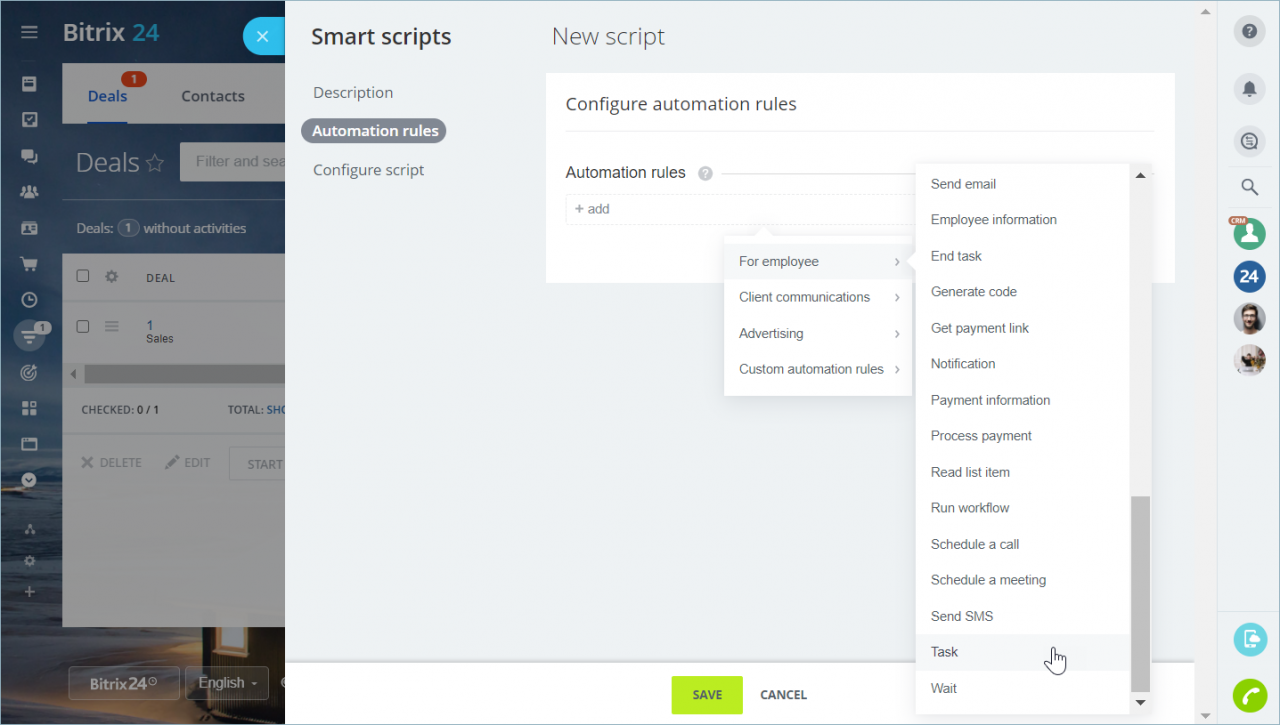 As an example, let's add robots that will assign tasks to employees when the script is running.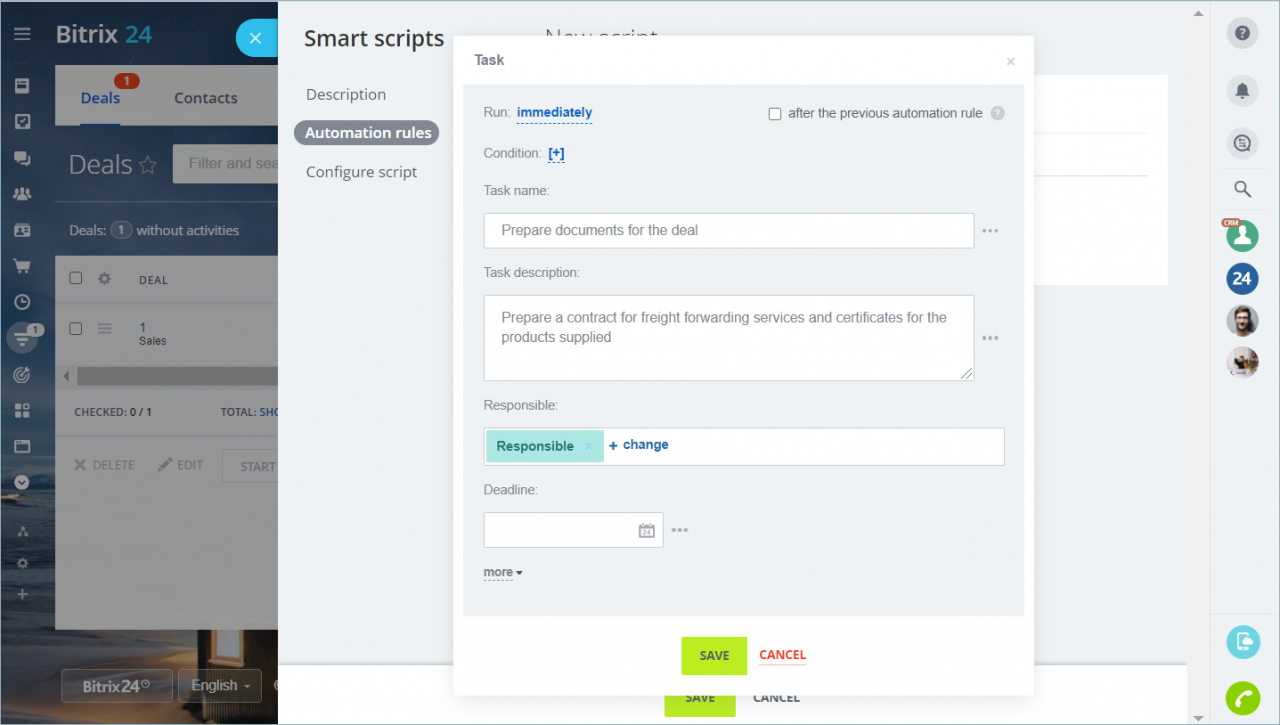 While setting up the robot, you can specify the following parameters:
Provided by administrator before launch - in this case, the administrator will need to specify the parameters of the robot in Script Settings before saving the script.


Ask before launch - during the script launch, you will need to enter the data in the window that appears.
Select Now - specify the parameters you want to set.



In Configure script section, you can specify additional settings if you have used the options Provided by administrator before launch or Ask before launch.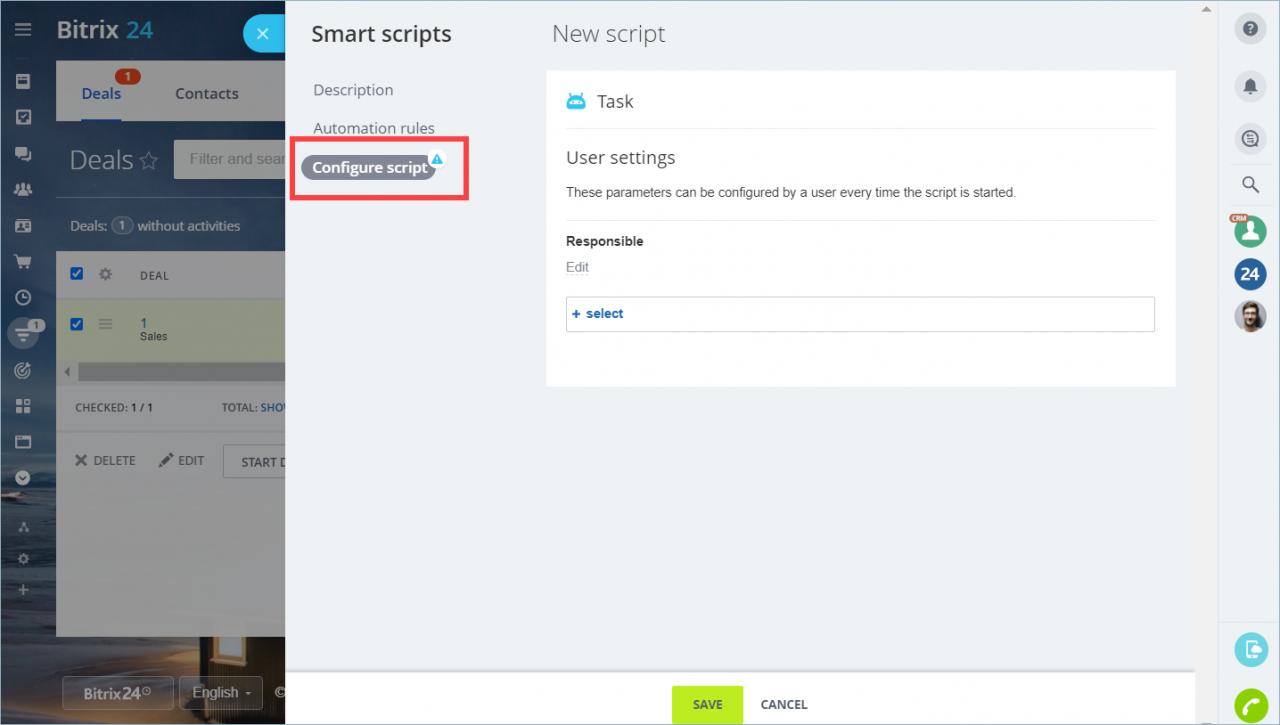 When all the settings are done, click Save.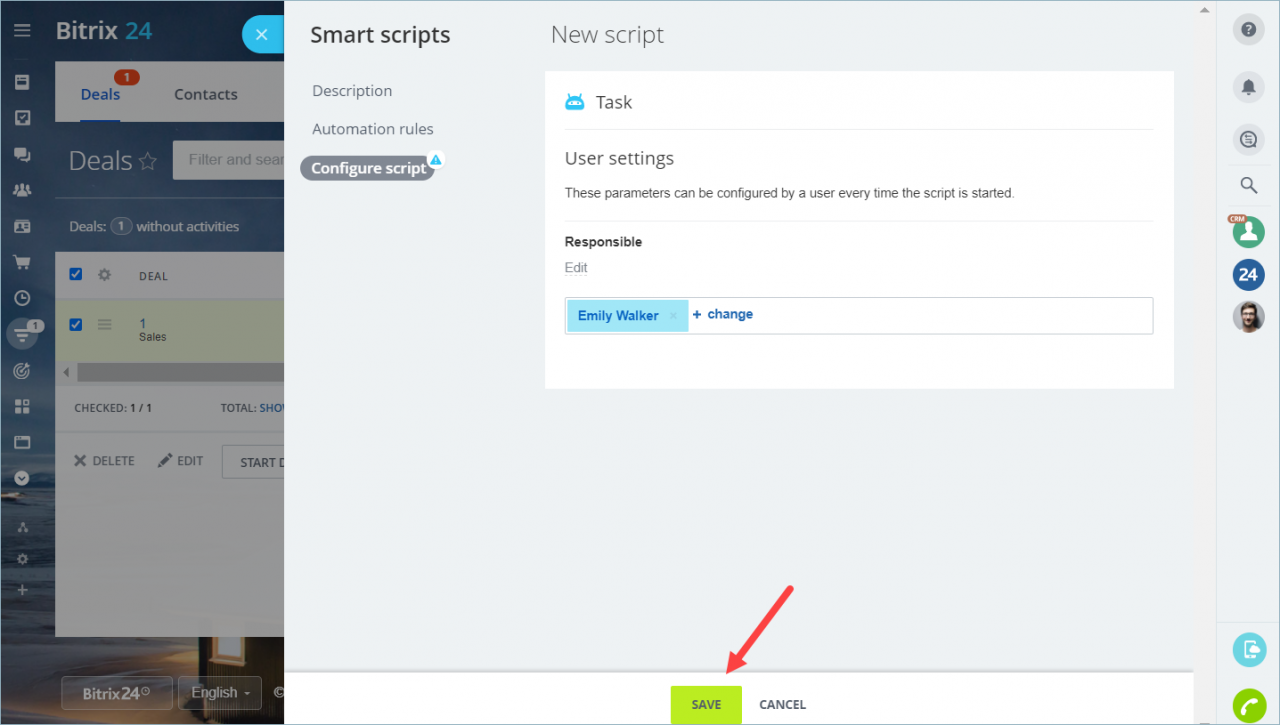 How to launch a script
Mark the deal and select the script. It will be launched.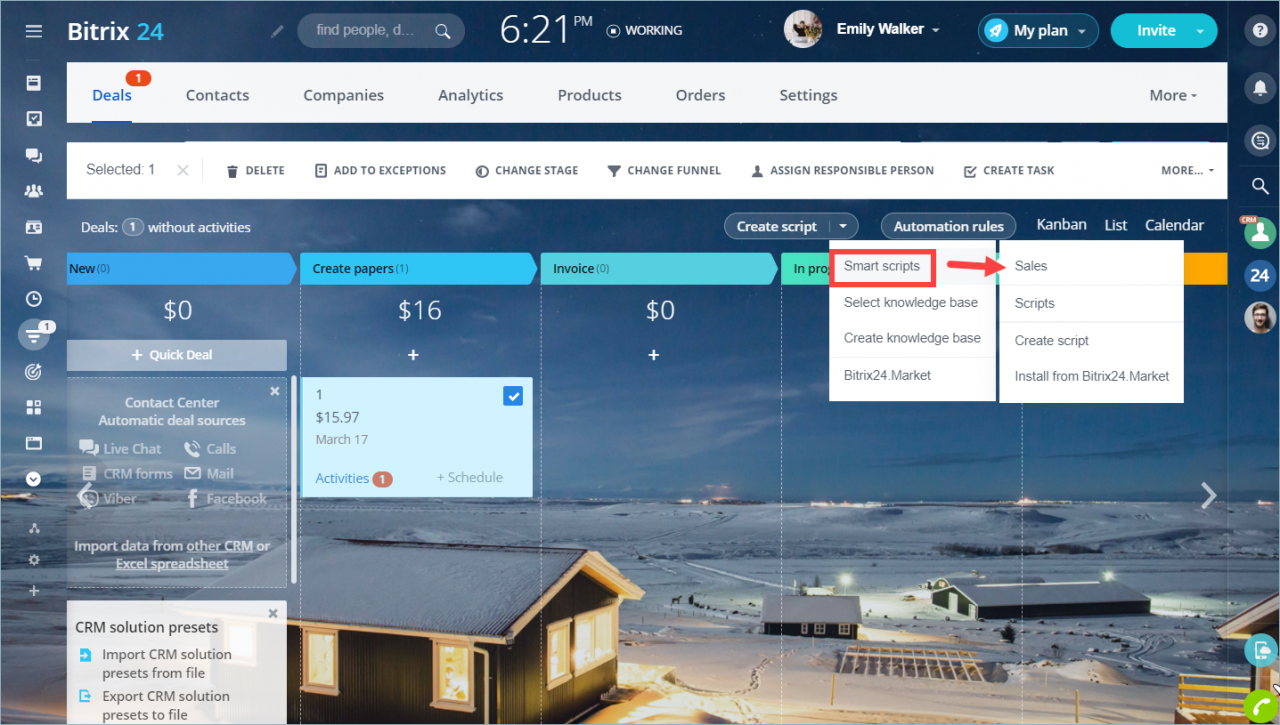 How to configure or delete a script
Click Scripts in the menu.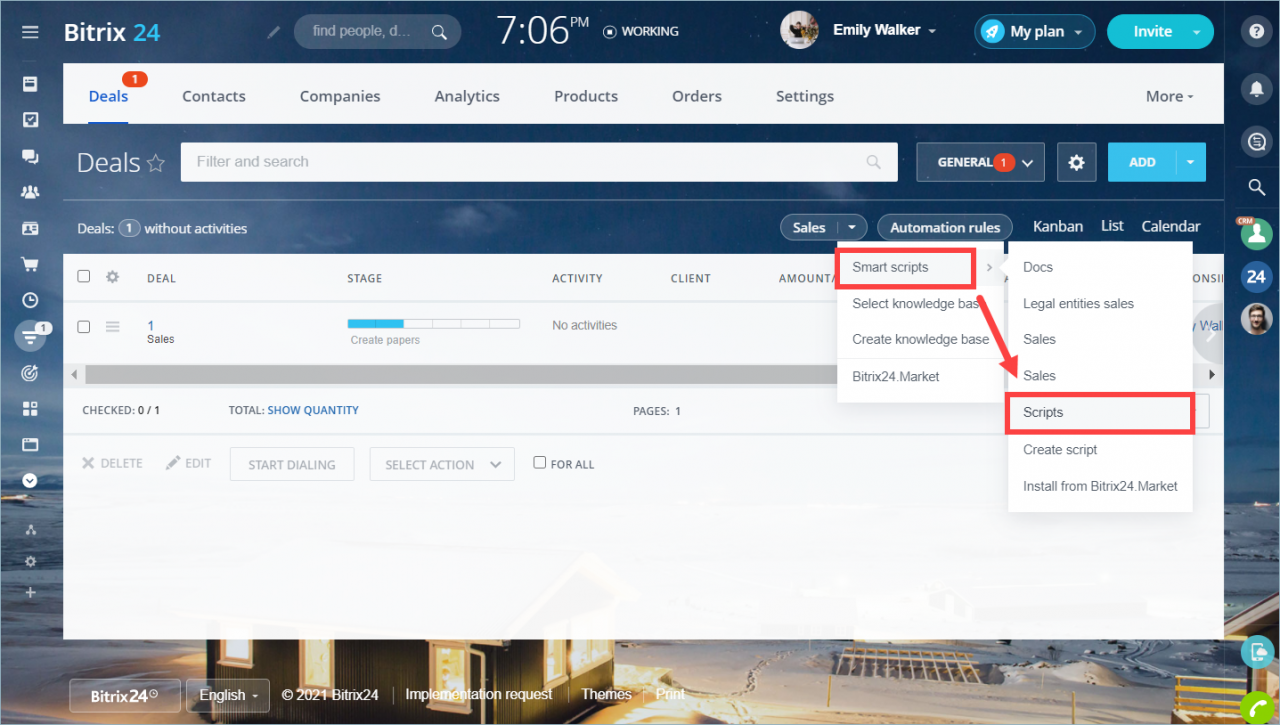 You will see the list of all available scripts. Here you can delete or configure them.