In leads, deals, quotes and invoices, you can select products. This option will help you to remember the customer's choice, calculate the deal amount, and then collect analytics.
In Bitrix24, there is no division into goods and services. All items are called Products.
Products in the CRM form
Products are located in a separate tab.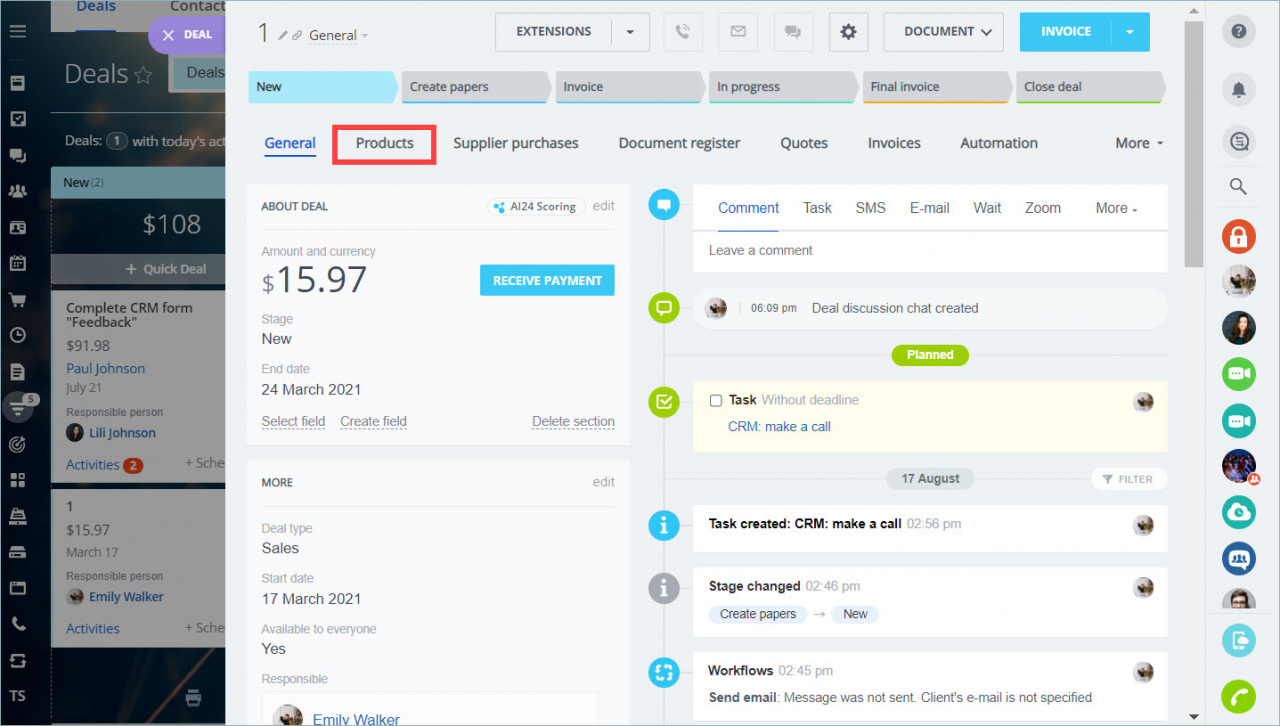 At the top, there are the Add Product and Select Product buttons.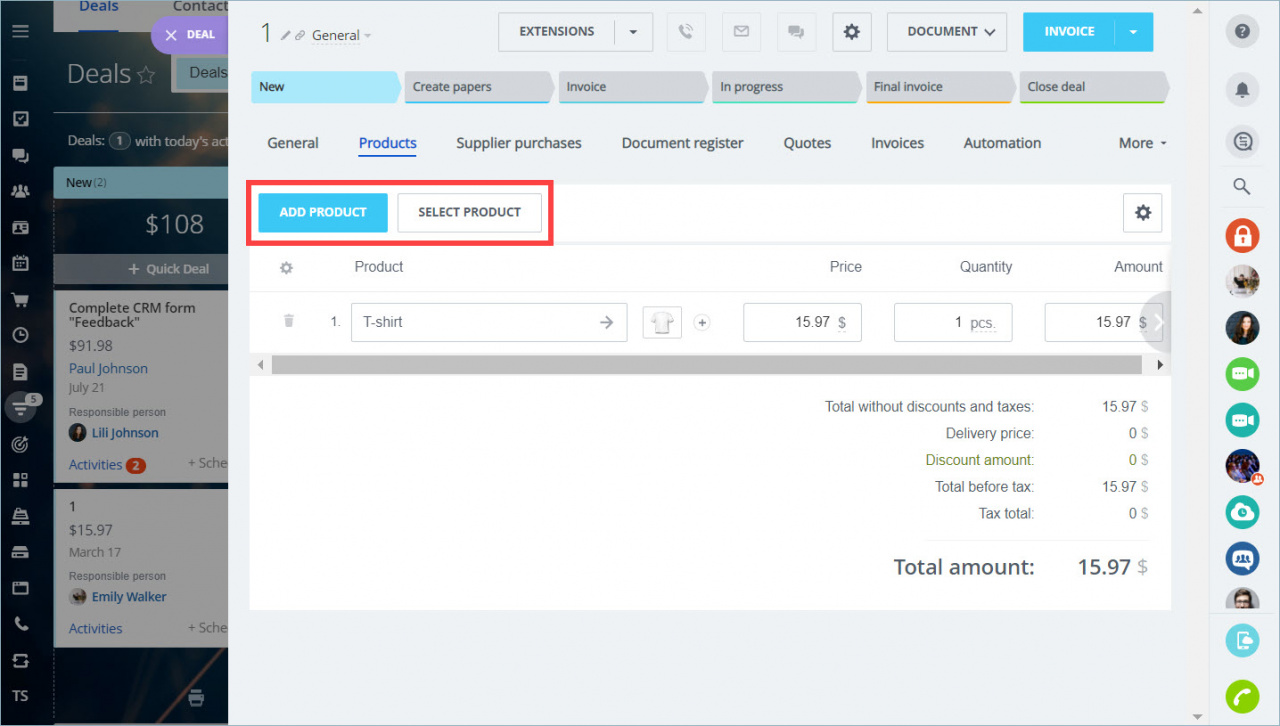 The Add Product button adds another line to the product form, in which you can select an item.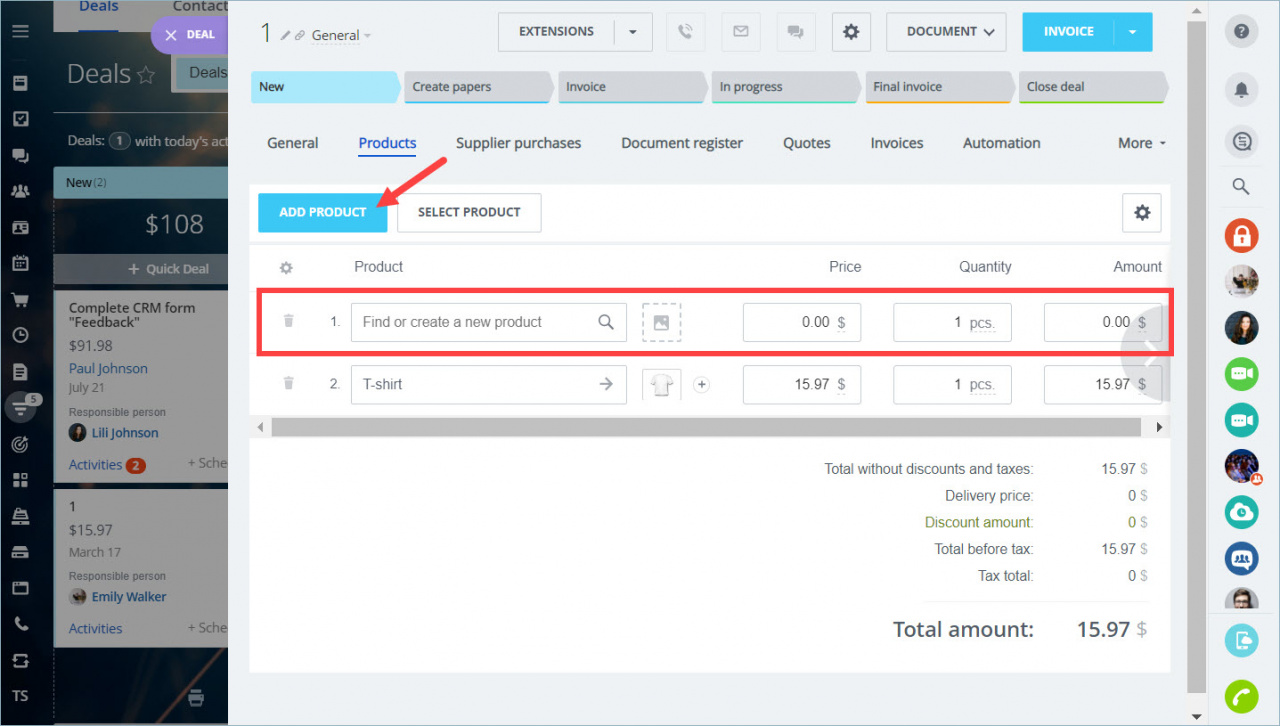 The button Select product leads to the product catalog, where you can choose the desired items and add them to the form by double-clicking.
There are two settings buttons on the page. You can choose which fields to display in the products table, such as discount and tax.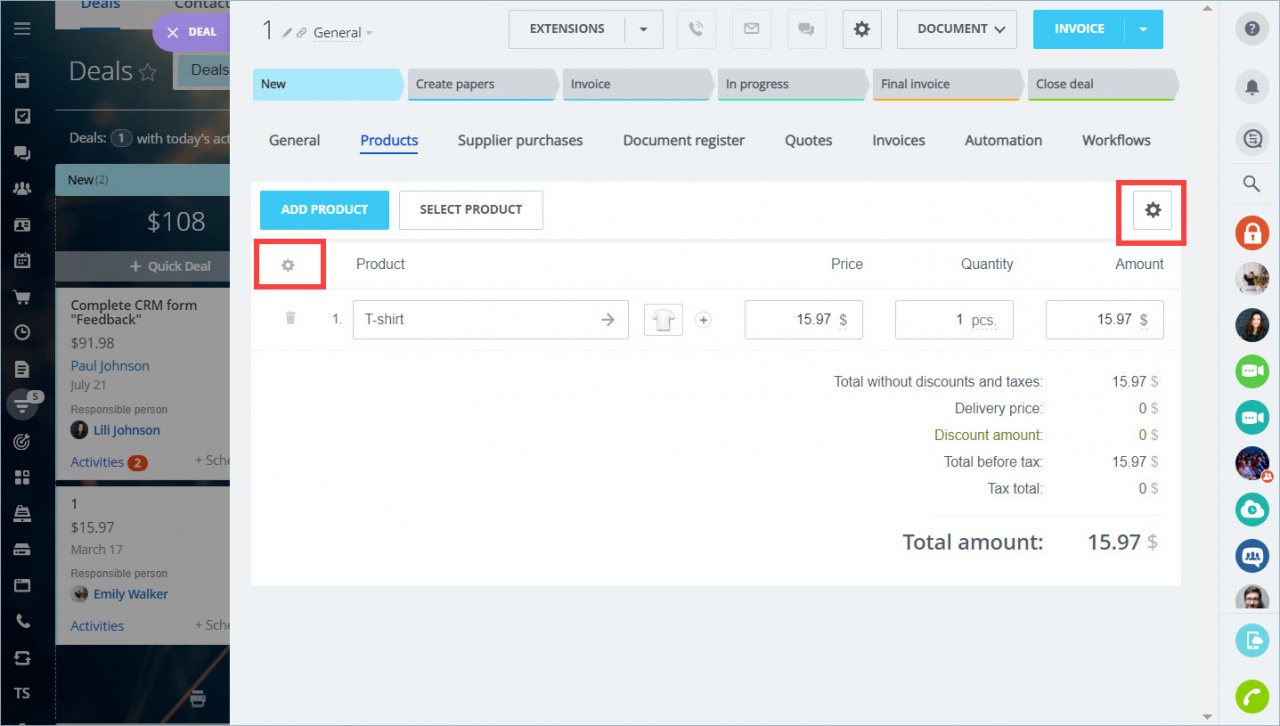 When you click on the search bar, the last items you used will be displayed. If you start typing in the product name, you will see the search results.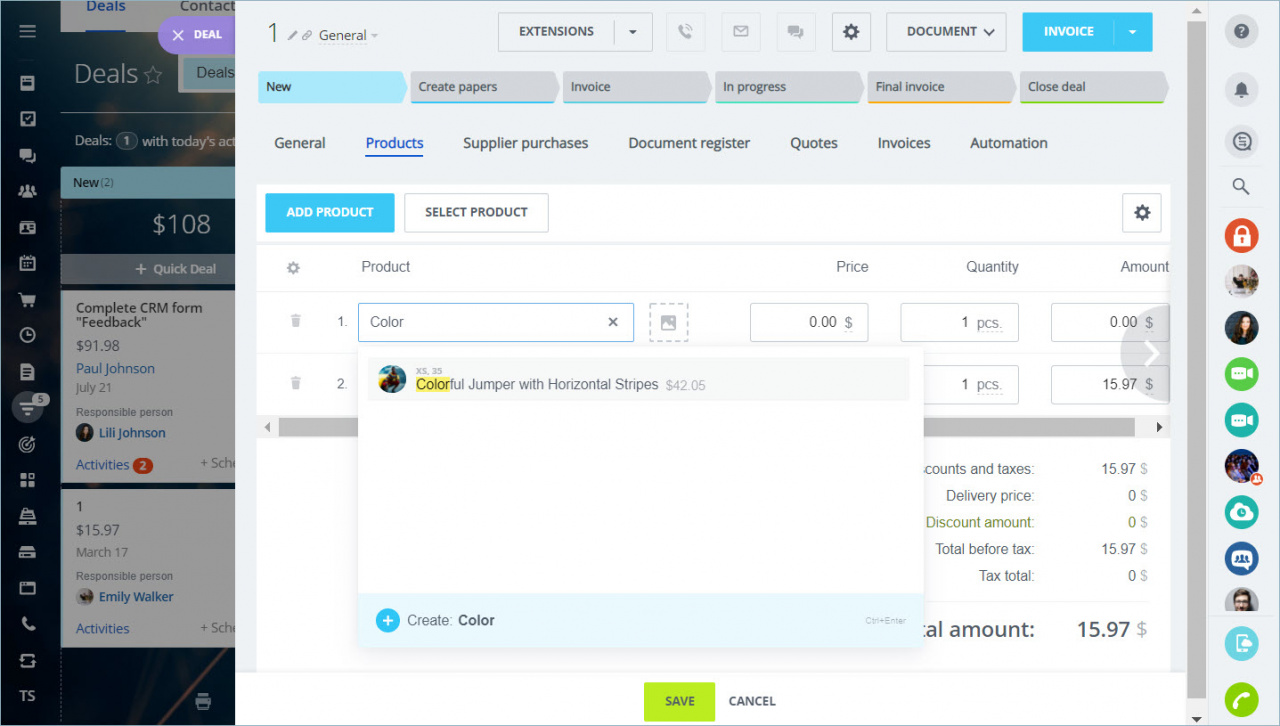 The table shows variants that each product has. You can specify what color, size, or other parameter the customer needs.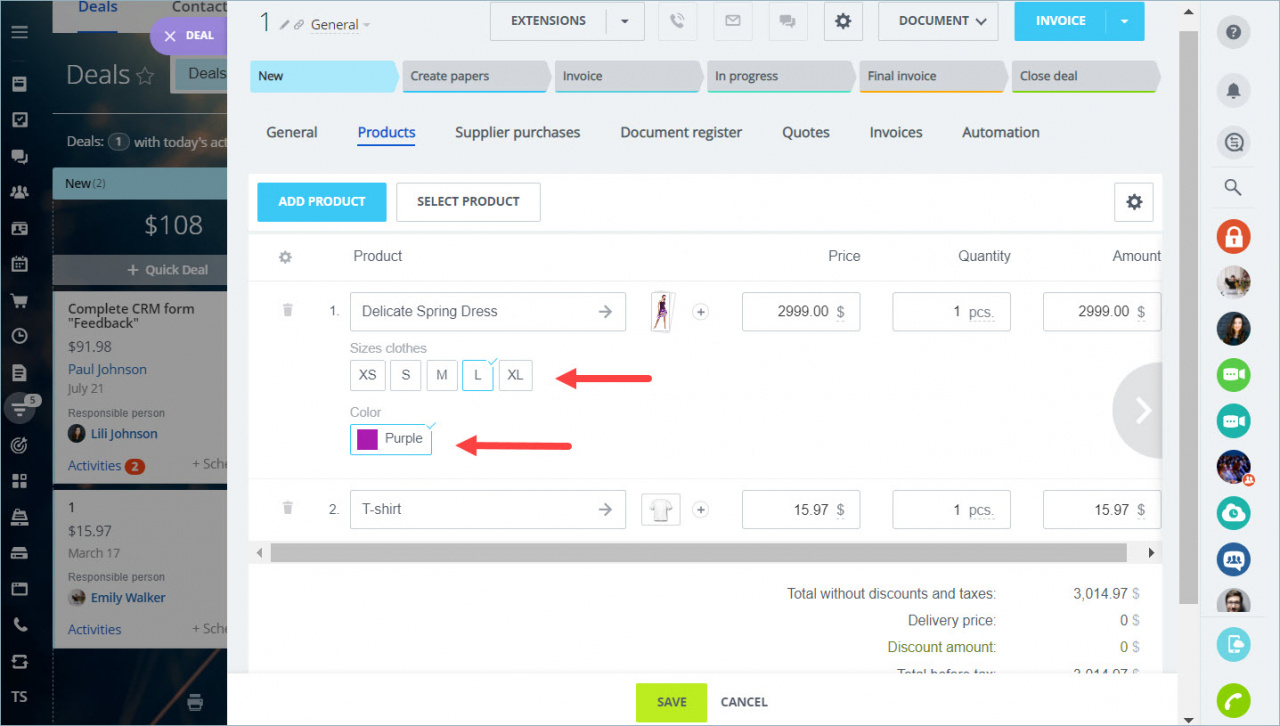 Specify the quantity, and the price will appear automatically from the product form. If necessary, the price can be changed directly in the deal form.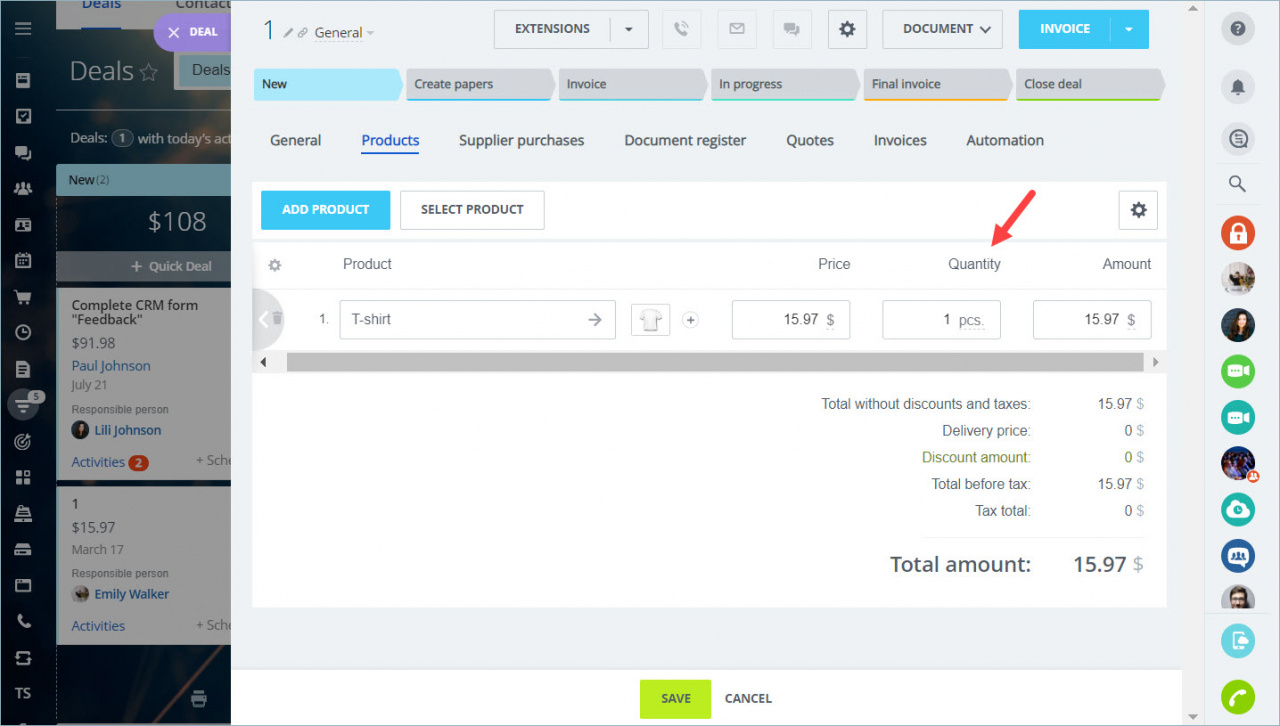 After you have added items, specified quantities, discounts, and taxes, save the changes. The amount of products will become the deal amount.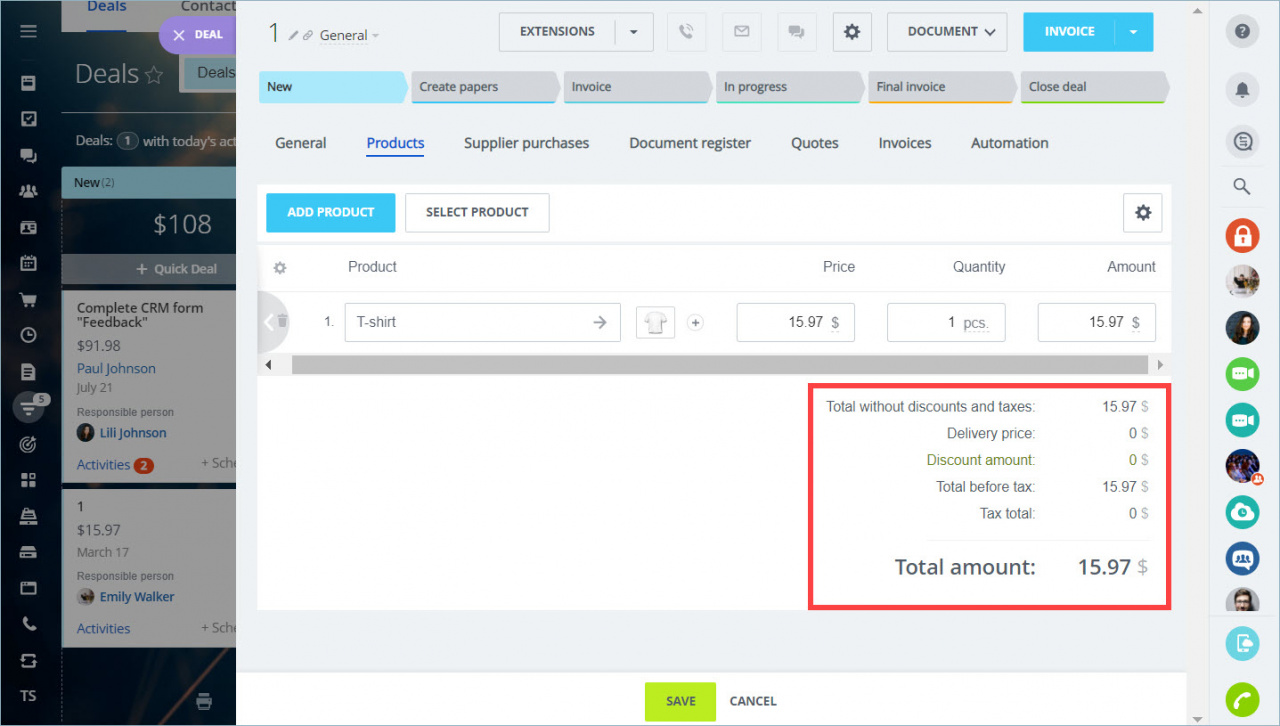 The products amount and the deal amount will be displayed in the form.