Bitrix24 expands collaboration capabilities and makes it easier to work with documents.
In the Documents section, you will find all your active documents. You can create new ones and work on them together with your colleagues.
Check if сo-editing is available on your plan. You can find all the information about Bitrix24 plans on the
pricing page
.
How to work with documents
To get started, go to the Documents section. It is situated in the left menu.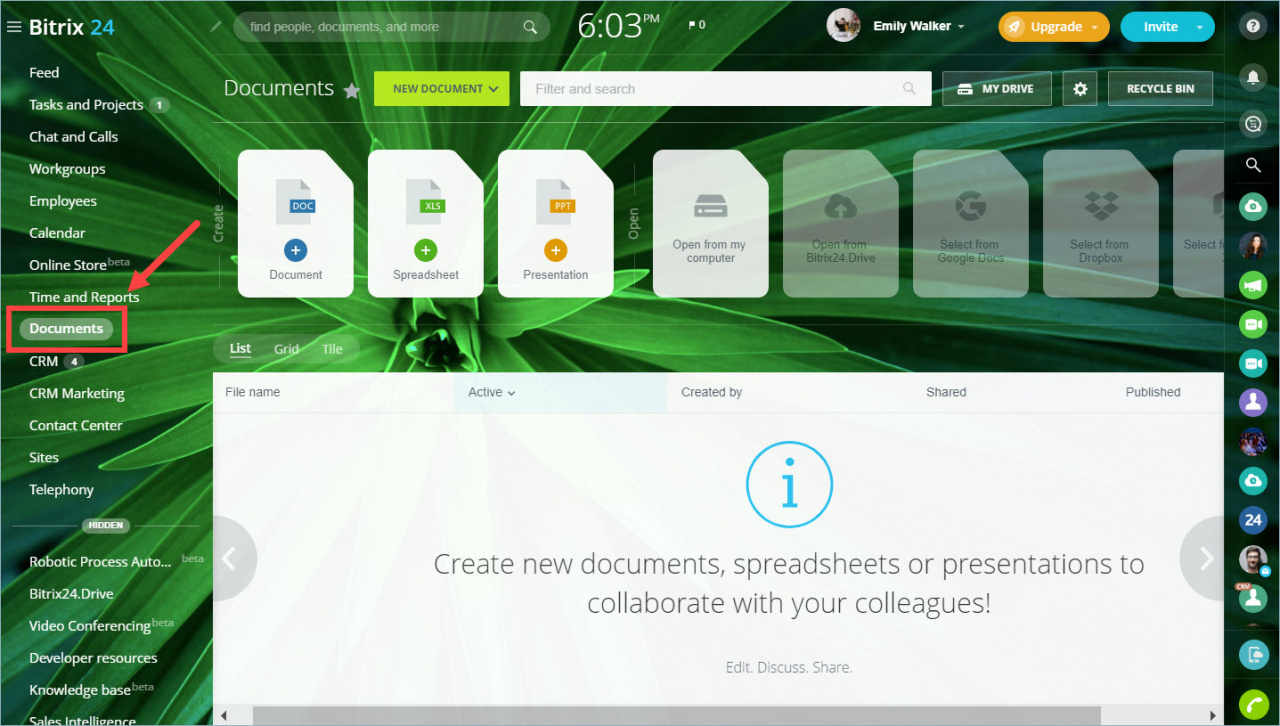 In this section, you can Create or Open any document you need.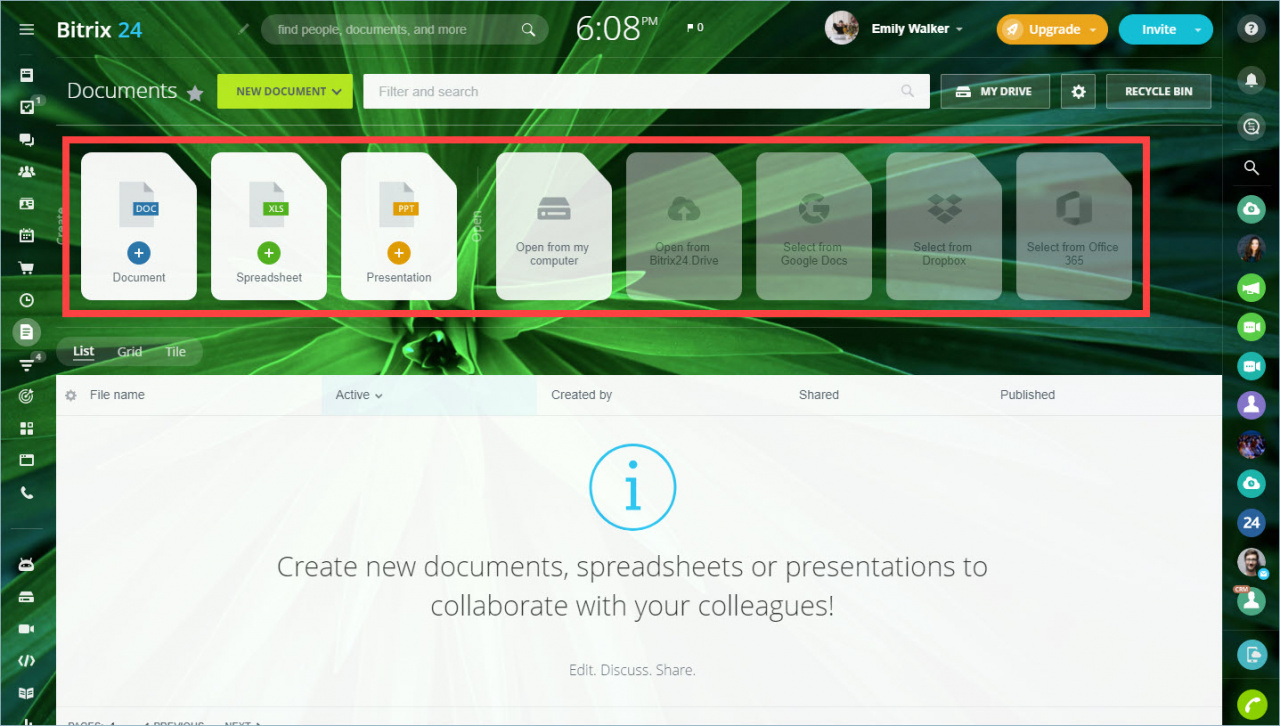 Below the templates, you can see a list of all the documents you have been working with. They are sorted by activity.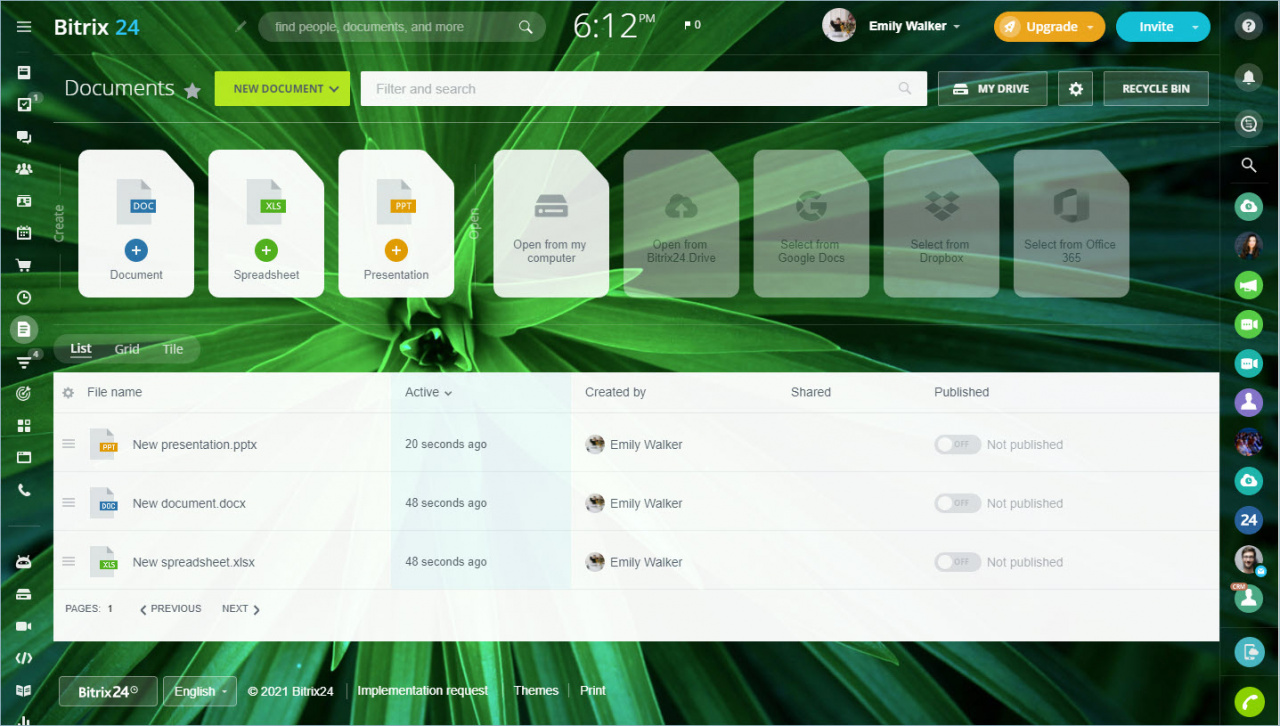 A context menu is available for each document.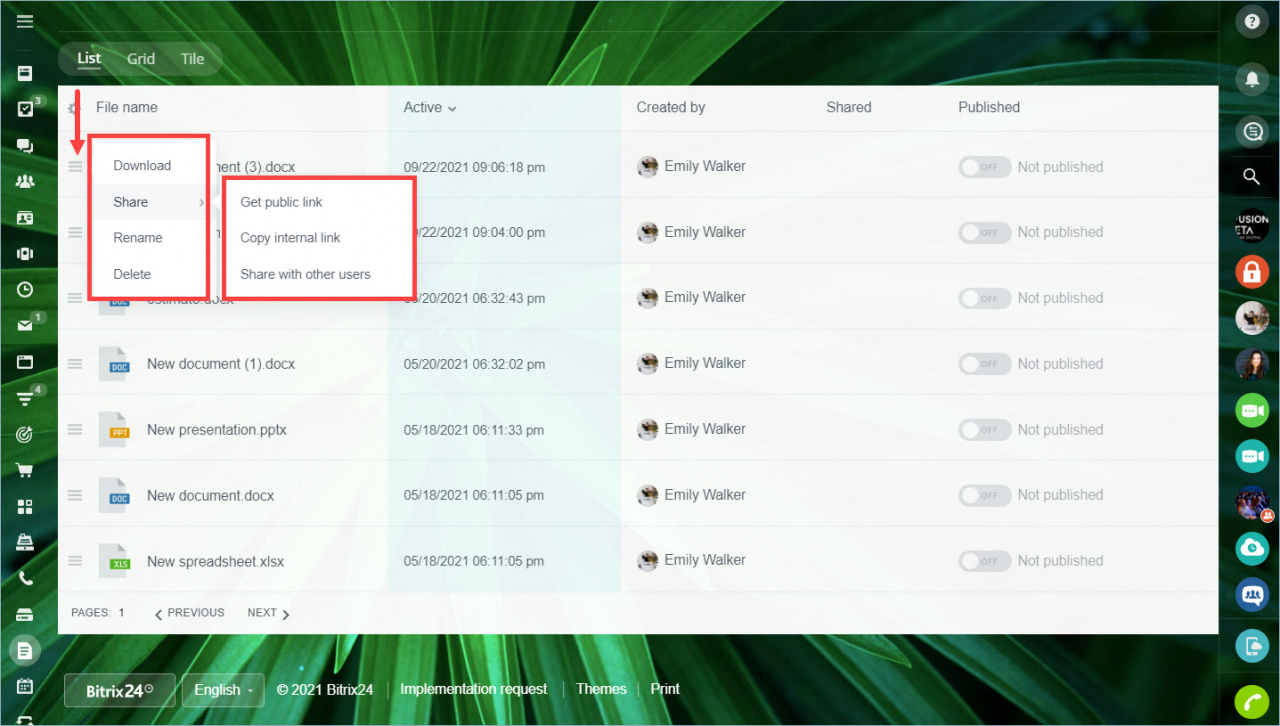 Download – you can download the desired document.
Share – use this option to create a public link, copy a download link, or set up access to the document.
Rename – you can change the name of the document.
Collaborative document management
You can work on a document together with your colleagues and make edits. For example, you have a task to correct some data before sending the document to a client.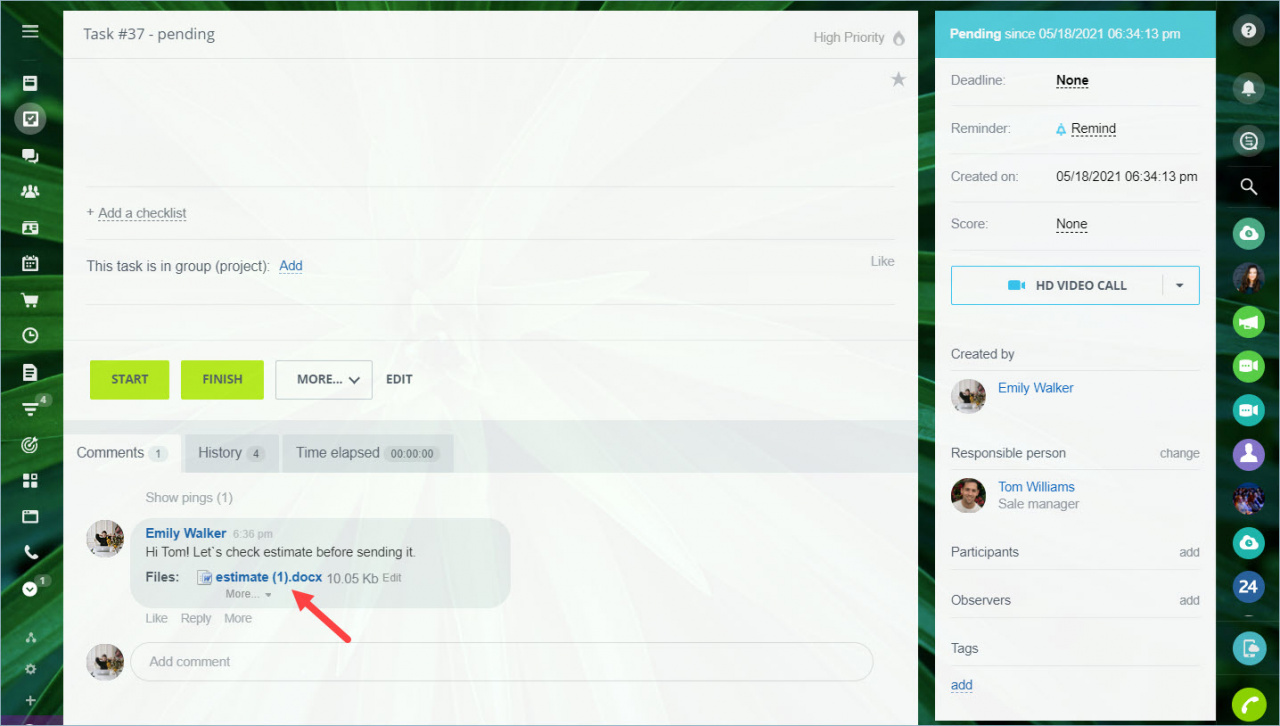 Open the file in the task and click Edit. You can make changes to the document together.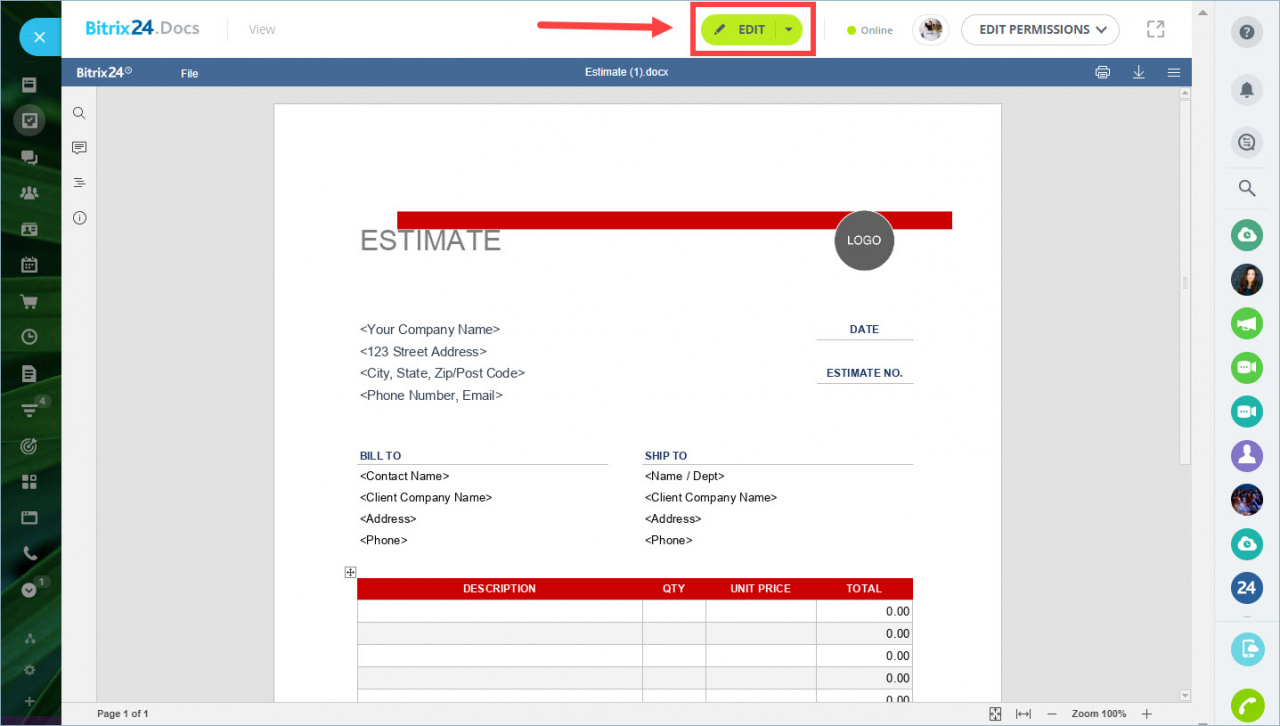 While working on a document, you can share it with other employees or set up public access.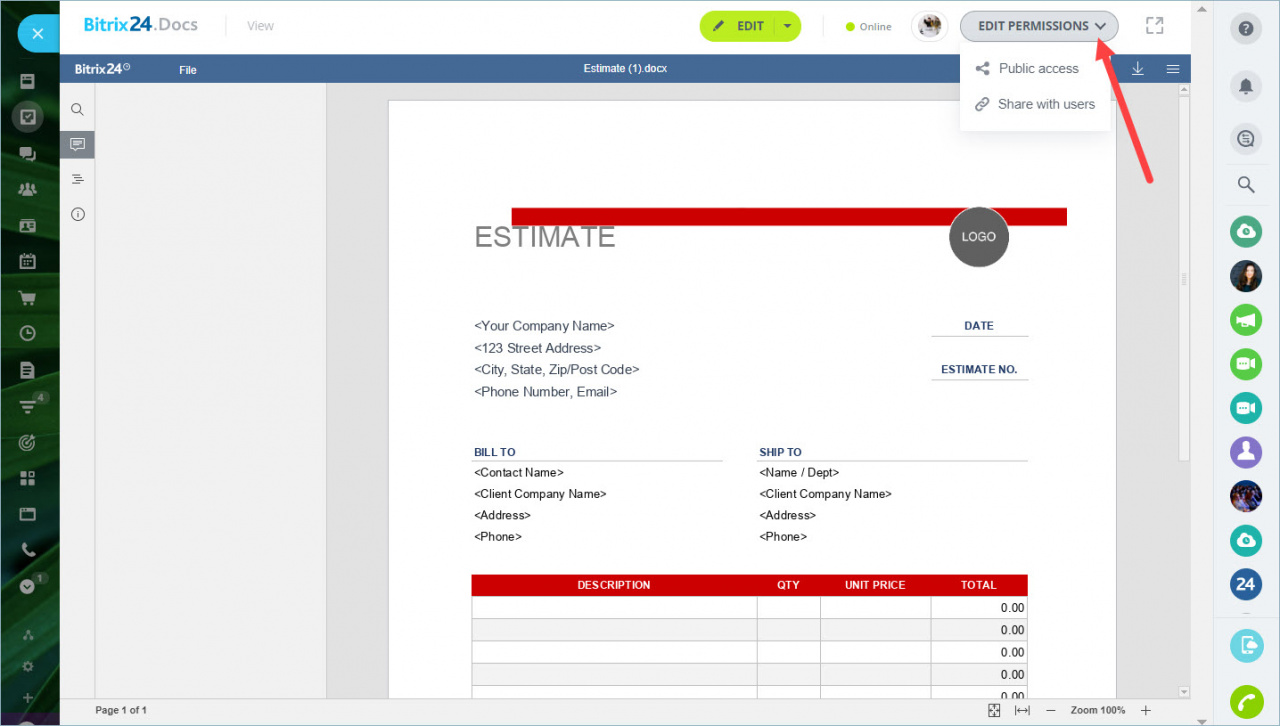 Public access
The option allows you to set up public access for your document. In the settings window, you can set a time limit, protect the link with a password and allow external users to edit your document.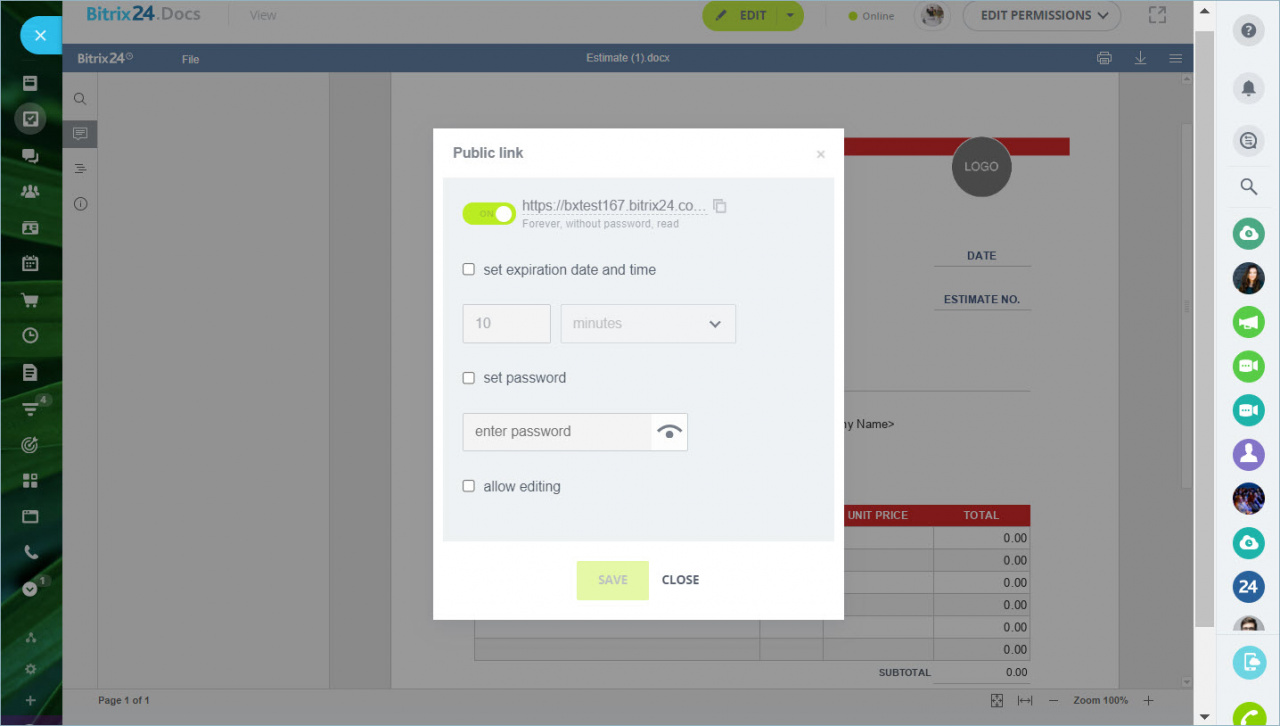 When the external user clicks the link, he/she can edit the document with you. The indicator shows users who are working on the document.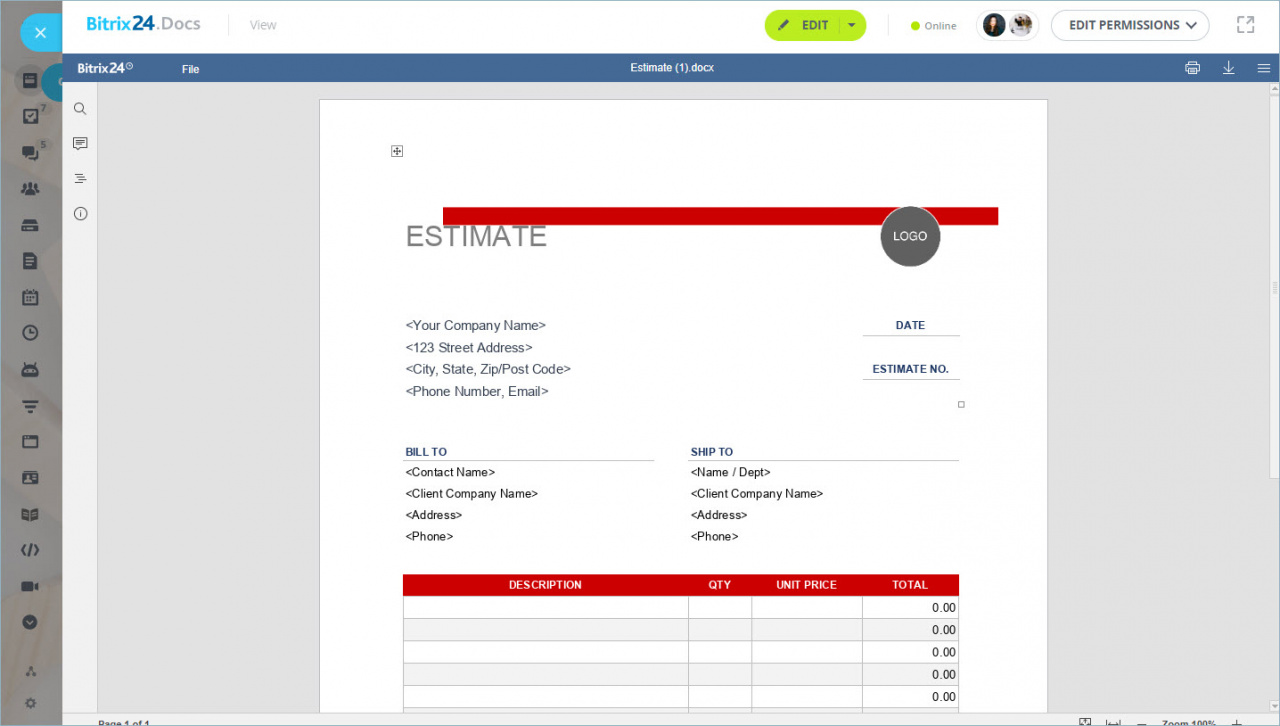 When you are done with the document, close the editor and the changes will be saved automatically.