New options have appeared in the CRM filter. Now you can:
filter fields in CRM elements by empty or not empty values.
use fields from related companies and contacts in the filter.
Filter by empty values
It's easy to find contacts where employees forgot to include the customer's phone number or didn't set an appointment.
The option works for all field types except files, lists, resource booking and various links.
The fields for which this filter is available have a menu on the right-hand side. Click it and choose an appropriate value.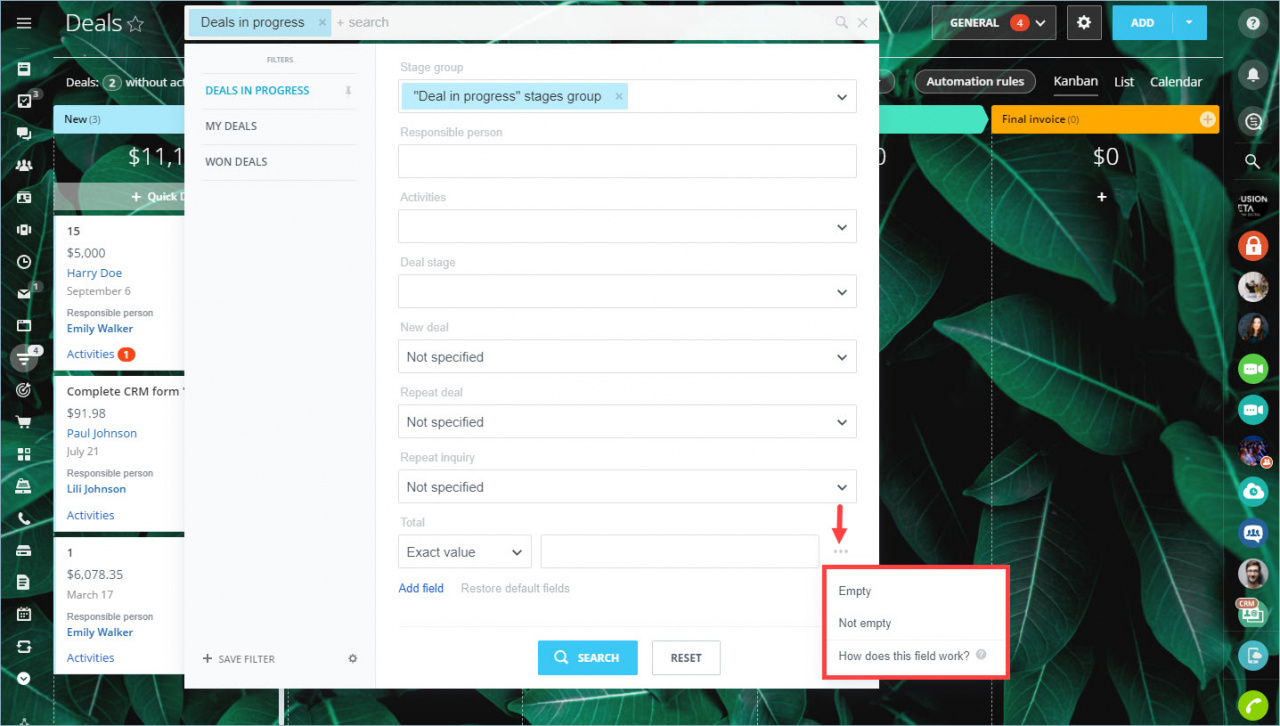 The selected value will be displayed in the field.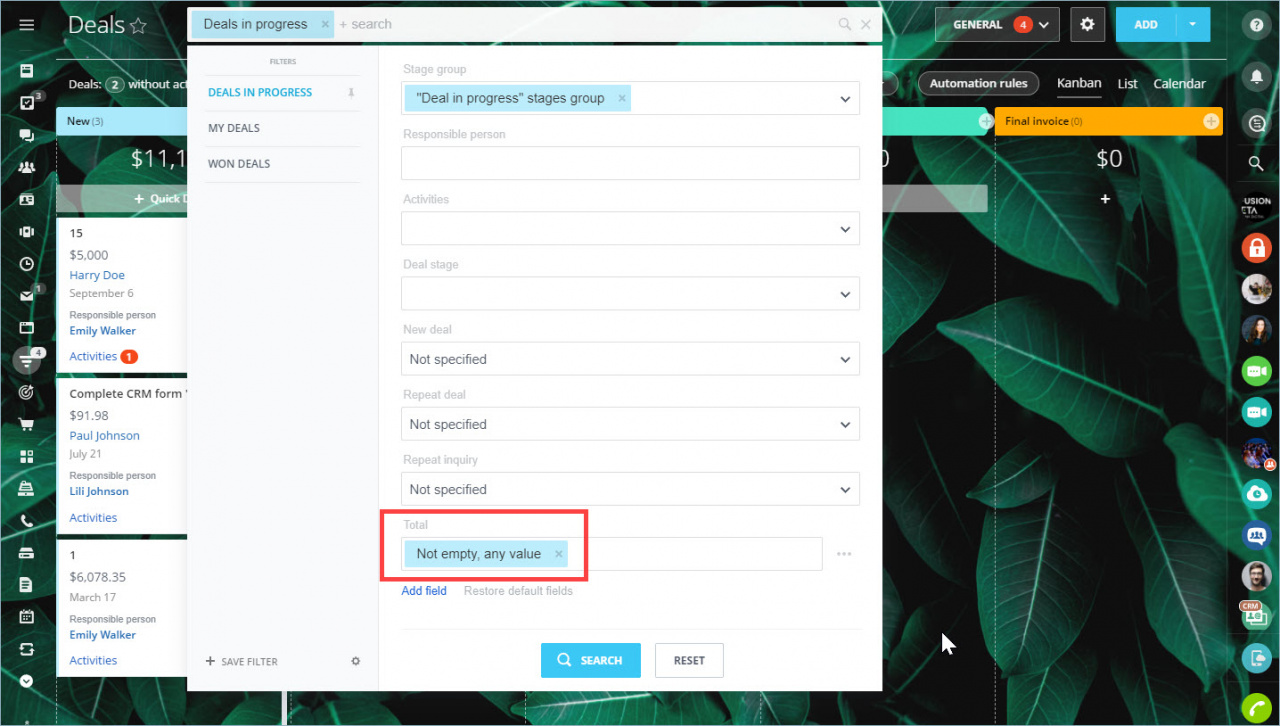 Fields from contacts and companies in the deal filter
Deals can be filtered by fields from related companies and contacts.
This feature is useful if you need to find deals with a certain companies or with contacts created by a specific employee.
To select fields from contacts and companies, click Add field in the deal filter. At the top of the window, you will see 3 buttons that enable and disable fields from CRM elements. Check the items you need, and then select the fields you want to add to the filter.