New version of invoices based on smart processes. They include: automation, support for payment systems from online store, a product catalog, and a form view.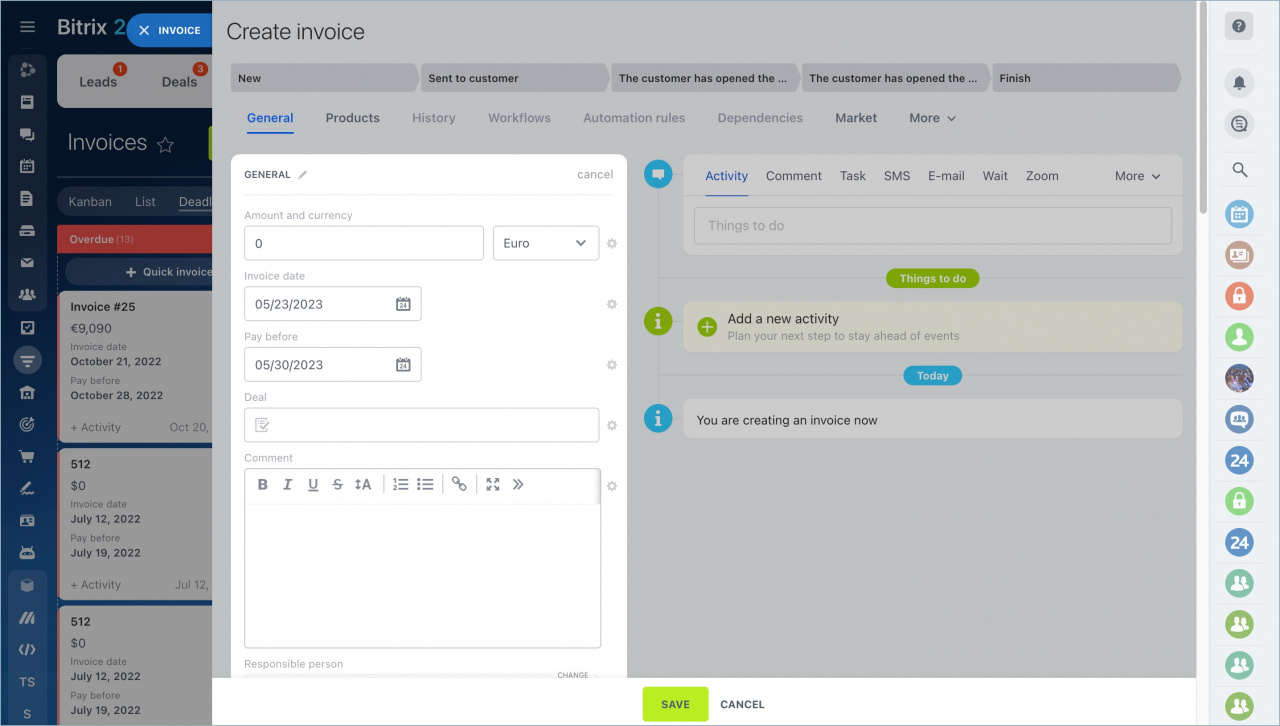 What will happen with old invoices
Old invoices will no longer be updated.


Old invoices will be not deleted. All information will be available.


You can continue working with old invoices, if you want.


It is not possible to work with new and old invoices at the same time. You need to choose one type.
Switch to new invoices
We have enabled new invoices for those accounts where the old ones were not used during the last 30 days.
To switch to new/old invoices, click on the gear and select the Invoices option.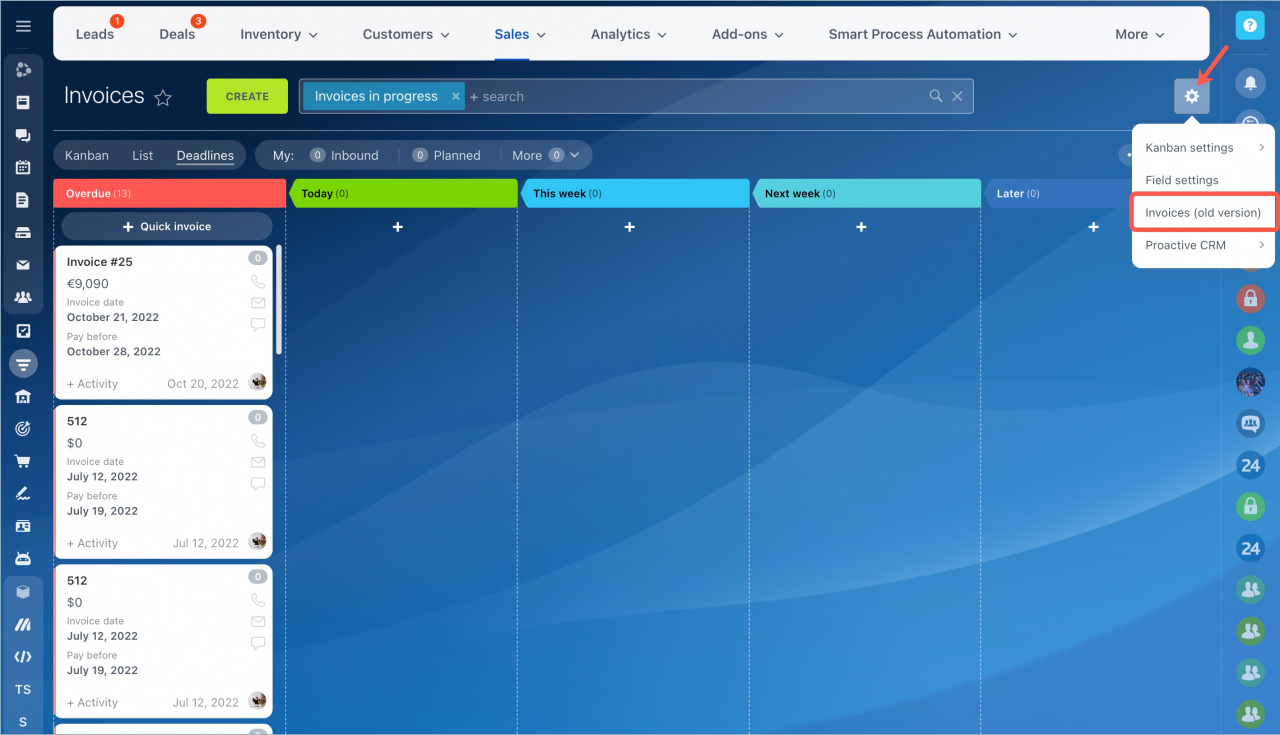 If you want to continue work with the old invoices, go to the CRM section - Settings - CRM settings - Other - Other Settings - Invoice preferences section - and check the Show legacy invoices menu option.
Then click the Apply button.