We continue to improve Bitrix24.Mail. Now you can not only create a lead, a deal, a task or start discussion in Feed, but also create a chat or a calendar event from the email.
The top panel have been improved. All the important actions are displayed on this panel.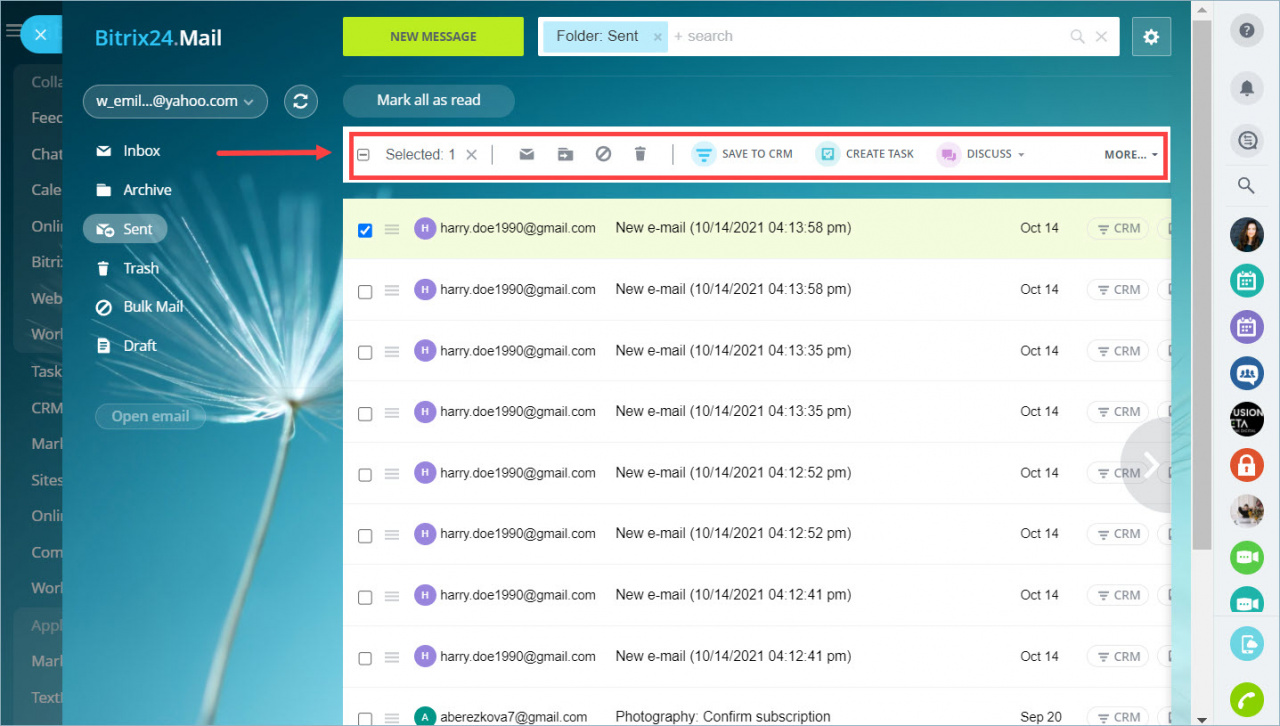 Now you do not need to select an email to link it with Bitrix24. All action buttons are next to the email.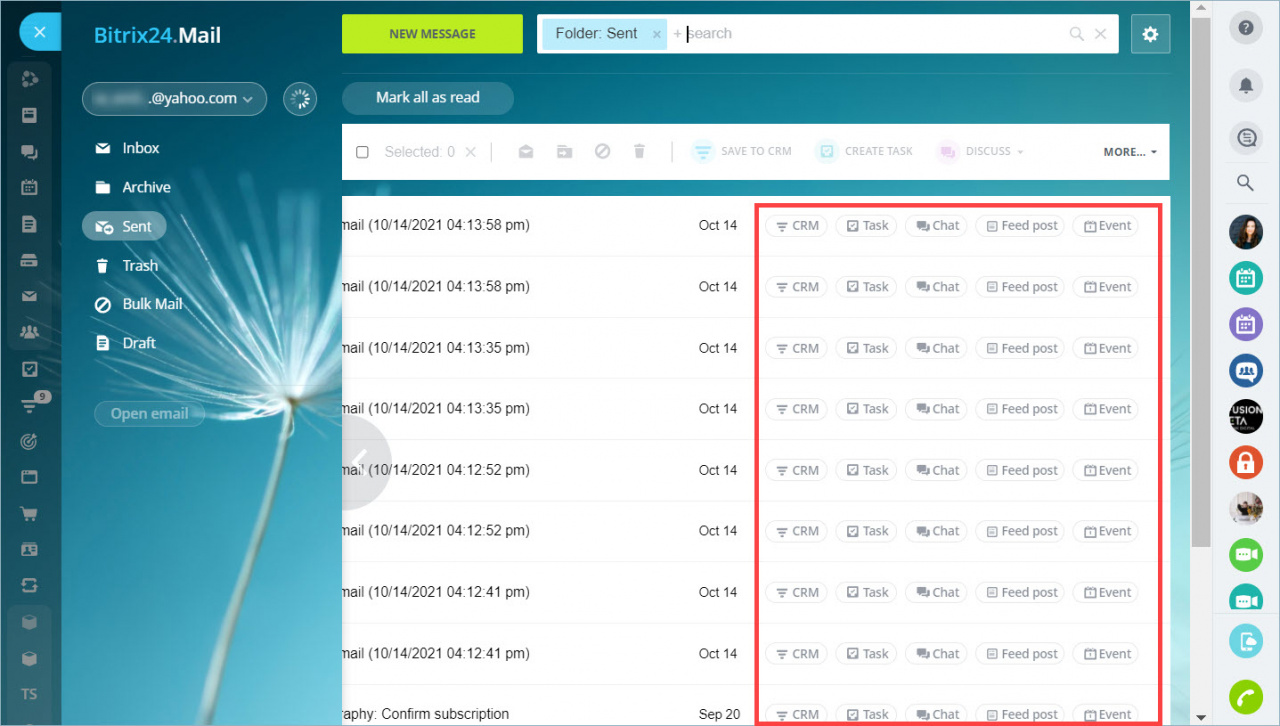 Now you can create an event in the calendar based on an email or discuss it in a chat.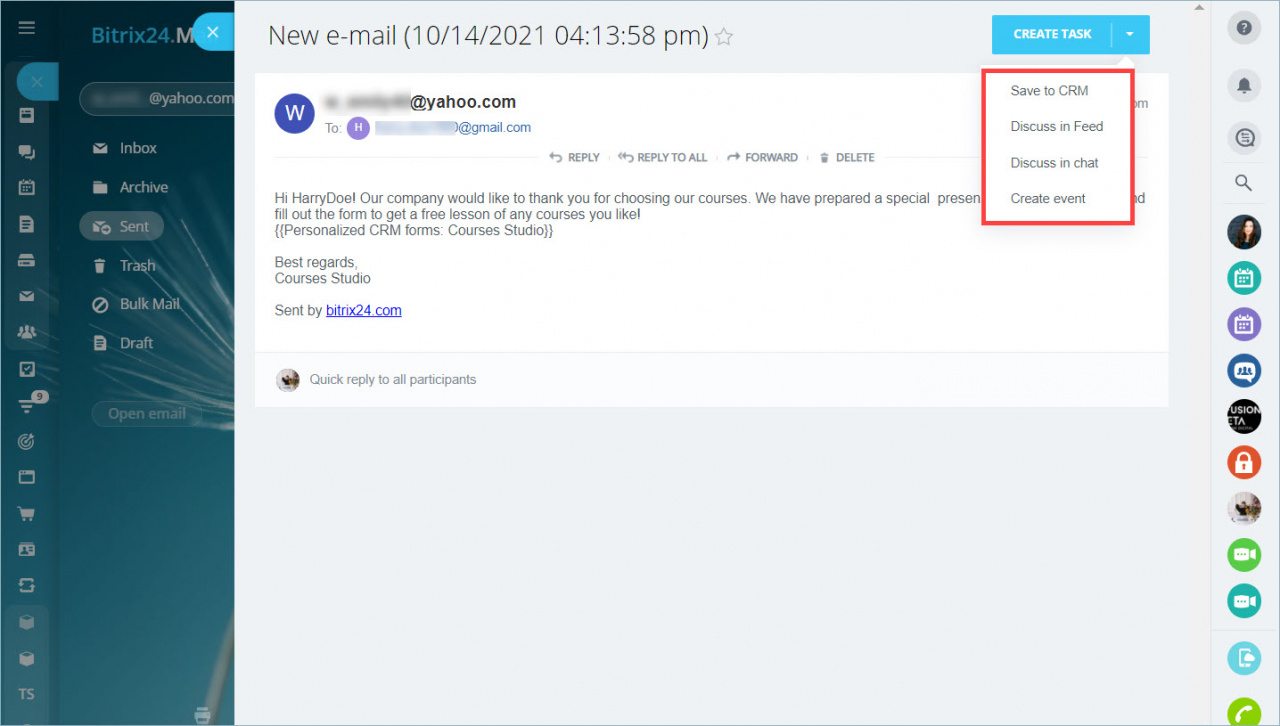 Now the mail background and the background of the employee's profile are the same.
We also optimized the Bitrix24 email client. According to tests of the mailbox with 2 million letters, the speed of working with letters in Bitrix24 increased by 30 times!