We have added variables and constants to CRM. They greatly simplify calculations in fields and work on scenarios, such as profit calculation.
How to create variables and constants
Go to the Automation rules page. On the top menu, select Variables or Constants.
The constant value can only be changed manually by editing the item. A variable can also be changed by the Variable change automation rule.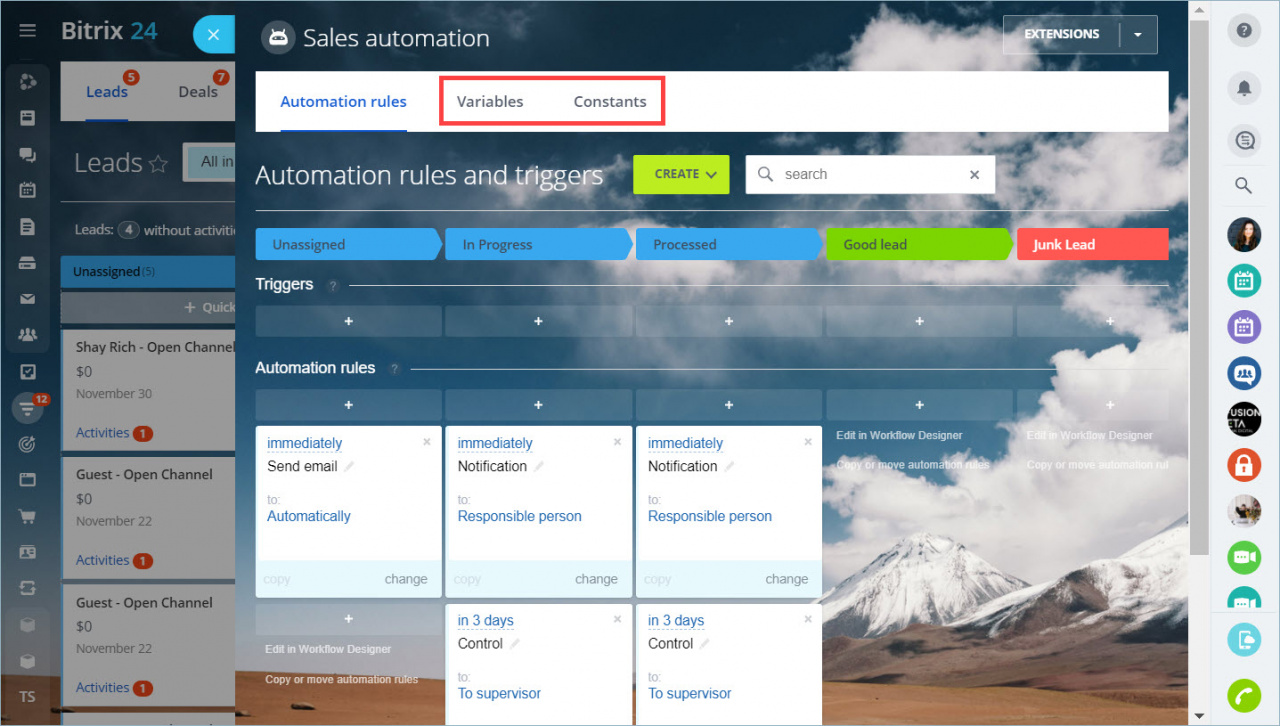 In the slider, you will see a table with a list of items. If necessary, you can choose which fields to display and hide. To do this, click on the gear.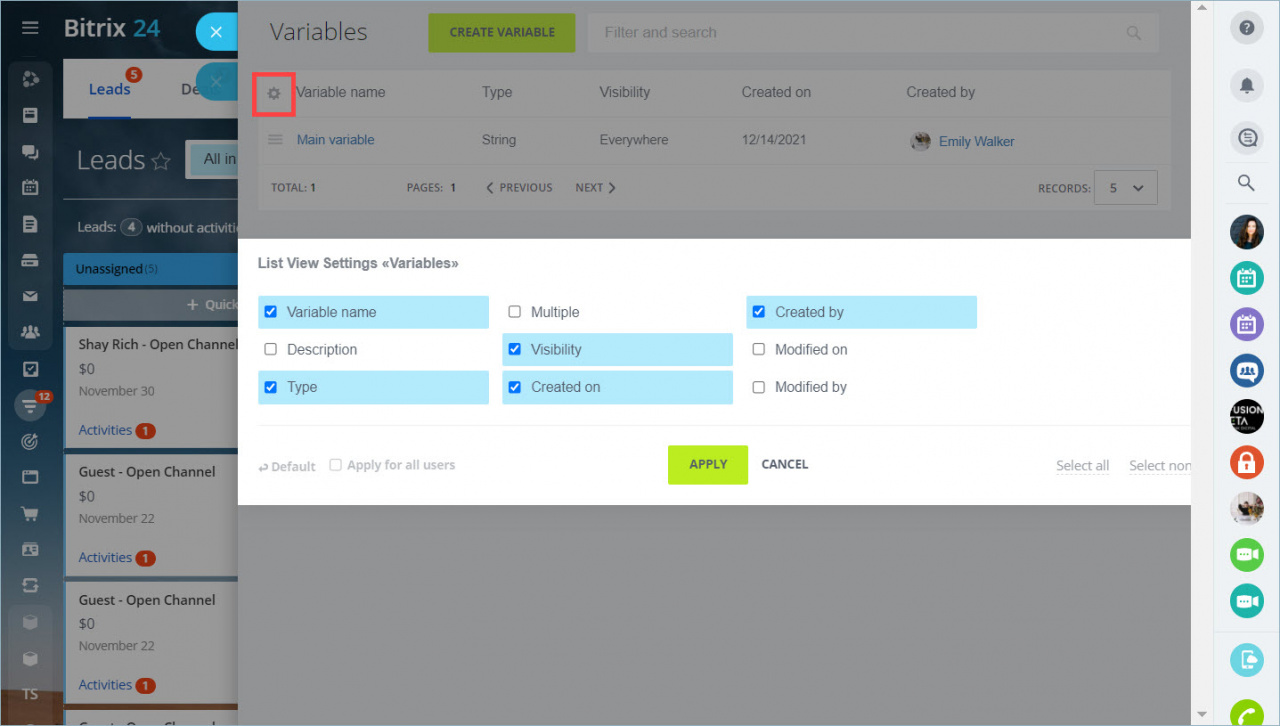 Click Create variable and fill in the field values in the slider. Save your changes.
The Visibility field value determines where variables and constants can be used. Items with the Everywhere value can be used in smart processes, workflows, tasks.
Type, Multiple, and Visibility field values cannot be changed after creation.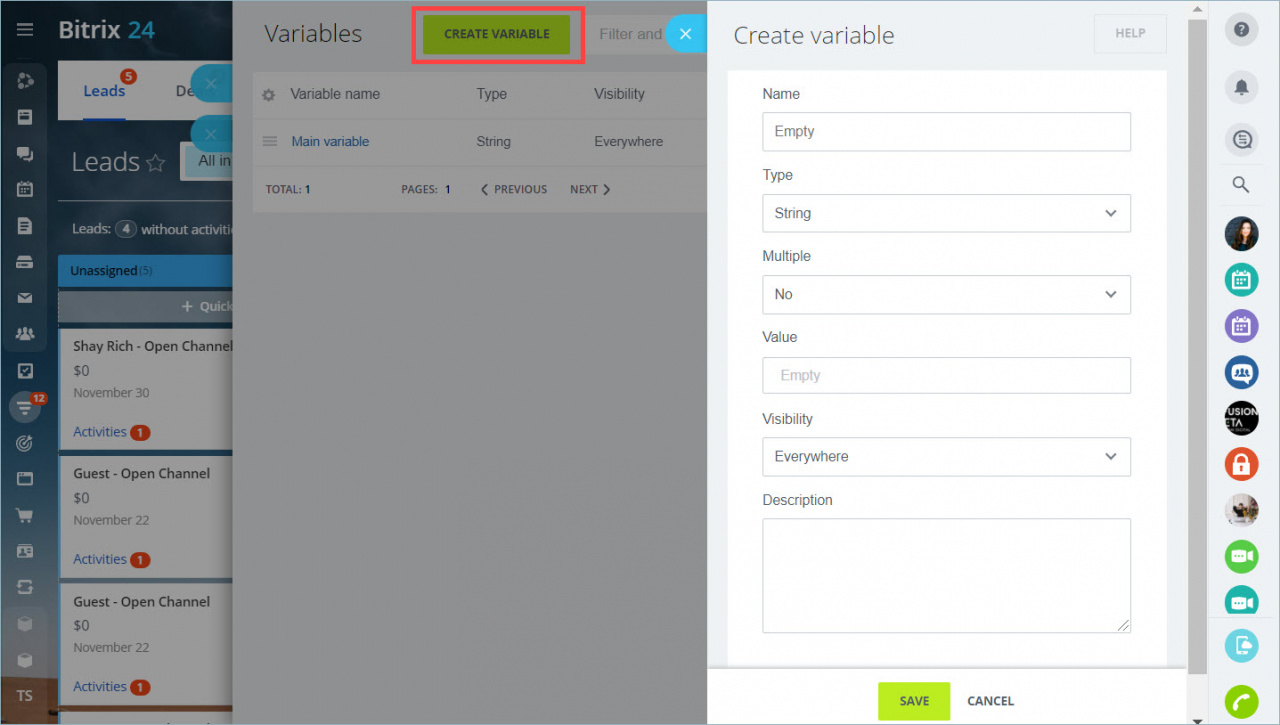 How to use variables and constants
Constants and variables can be used in automation rules.
Items will be displayed only in the sections to which they are attached.
If the Visibility field is set to CRM, the variables and constants will not be displayed in tasks. If it is set to Leads, the variables and constants will not be displayed in deals.