Visit option is a tool for recording conversations with customers. It works like a voice recorder built into the CRM. The main advantage is that the record of the meeting is automatically saved in the deal/lead form.
Visit option is not available on all plans. Read more information on the
pricing page
.
Recording will help you not to forget important details: the time of the next meeting, agreements, and so on. It is also very important to keep the history of communication with the client.
A manager will find it useful to listen to recordings of the meetings and give advice to newcomers or help with further negotiations, if necessary.
How to use the Visit option
Go to the CRM form and click Visit.
You can move the Visit icon to any place in the menu by dragging it with the mouse.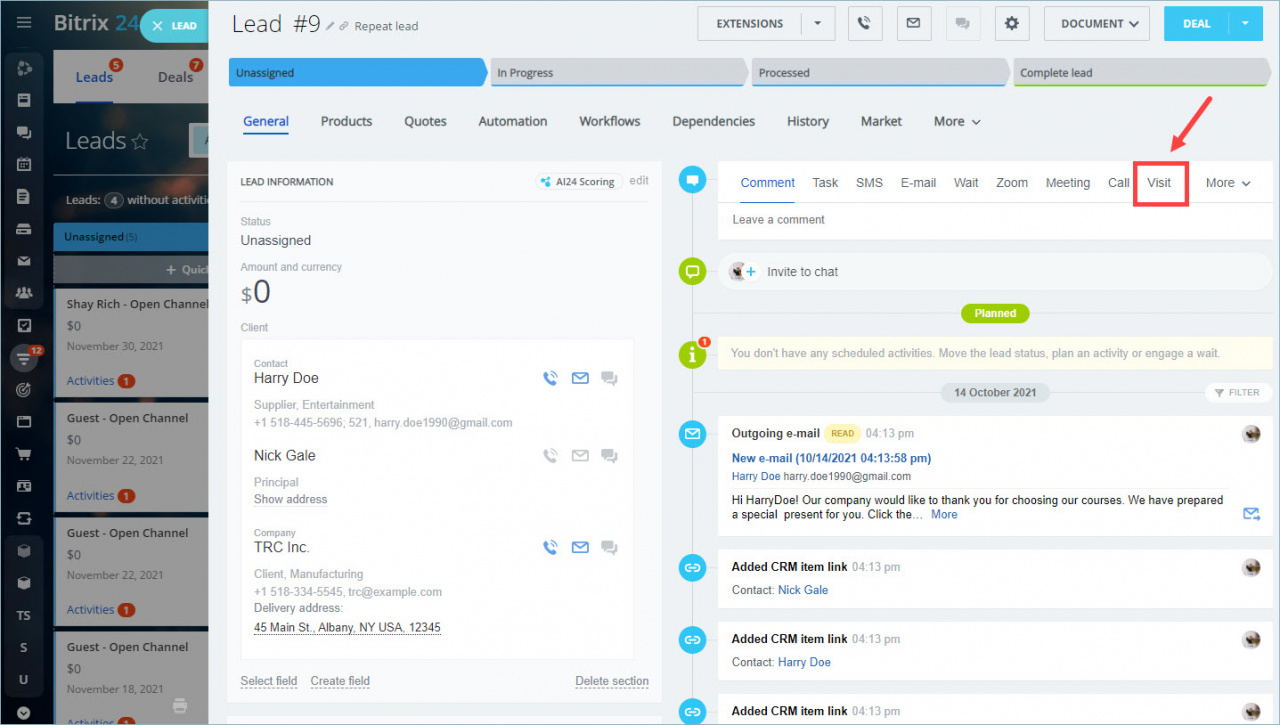 You will see a recording timer and will be able to create a new deal or an invoice.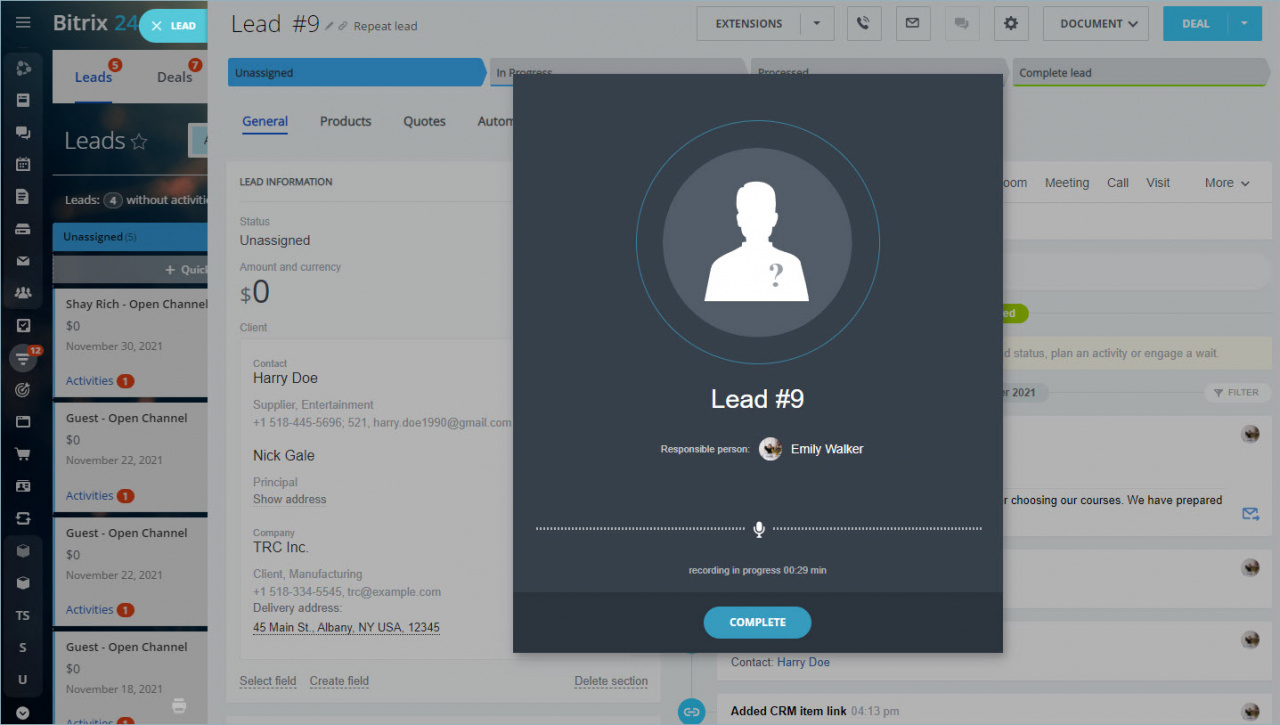 The recording of the meeting is saved in the timeline.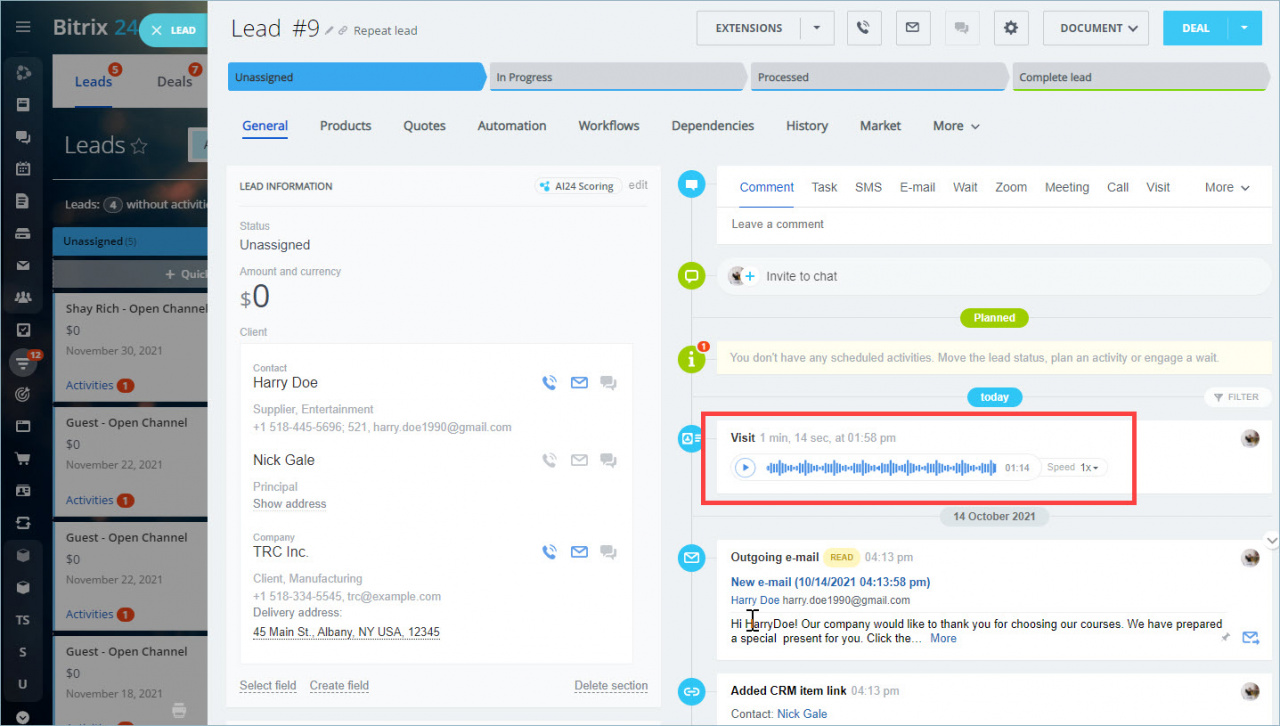 You can open a visit form, mark it as important, or download the recording.