While communicating with a customer, you can send any active CRM form to the Open Channel chat. For example, you can use a CRM form to collect feedback from clients or register them for an event.
After your client completes the form, all the information will be saved in CRM. You can choose what CRM entities to create in the form settings.
Click the Open CRM form list button in the chat and select a CRM form. If you have many CRM forms in Bitrix24, use the search.
The list shows all active CRM forms. Recently selected forms come first, and then all other forms come by decreasing an ID number.
The selected form will be displayed in the chat.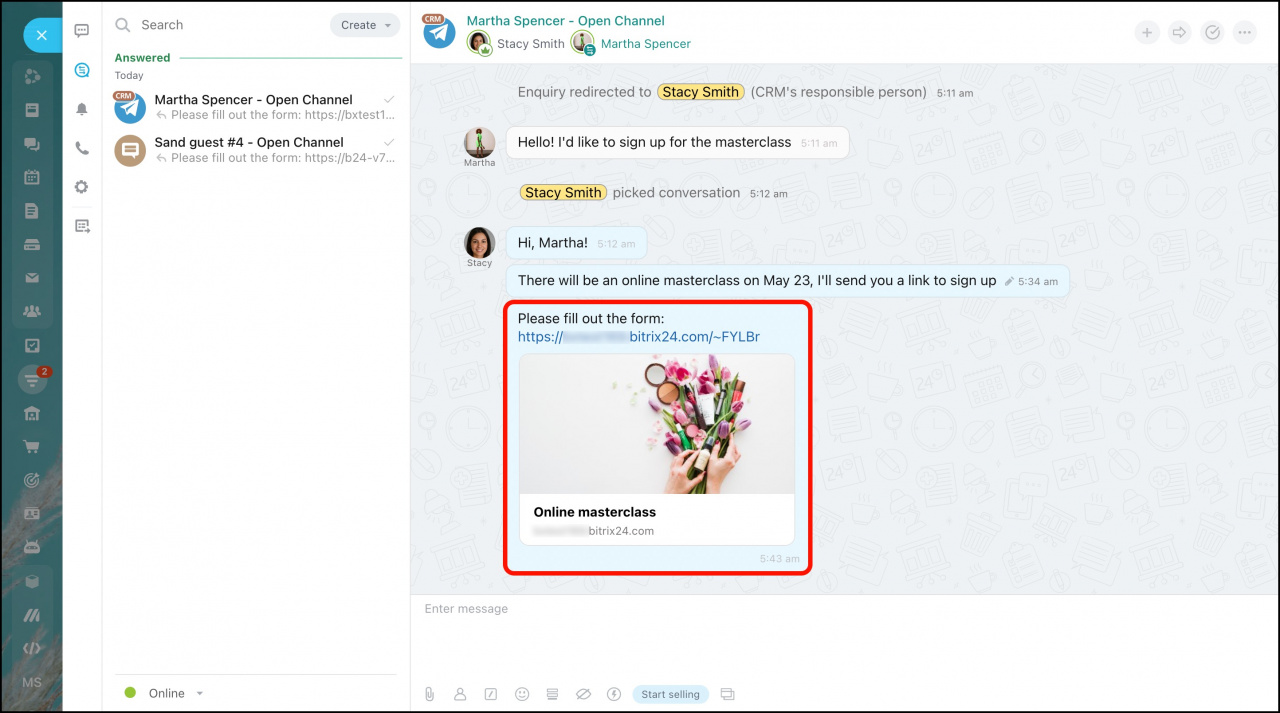 If you send a CRM form to Live chat, the customer can open and complete it right in the chat.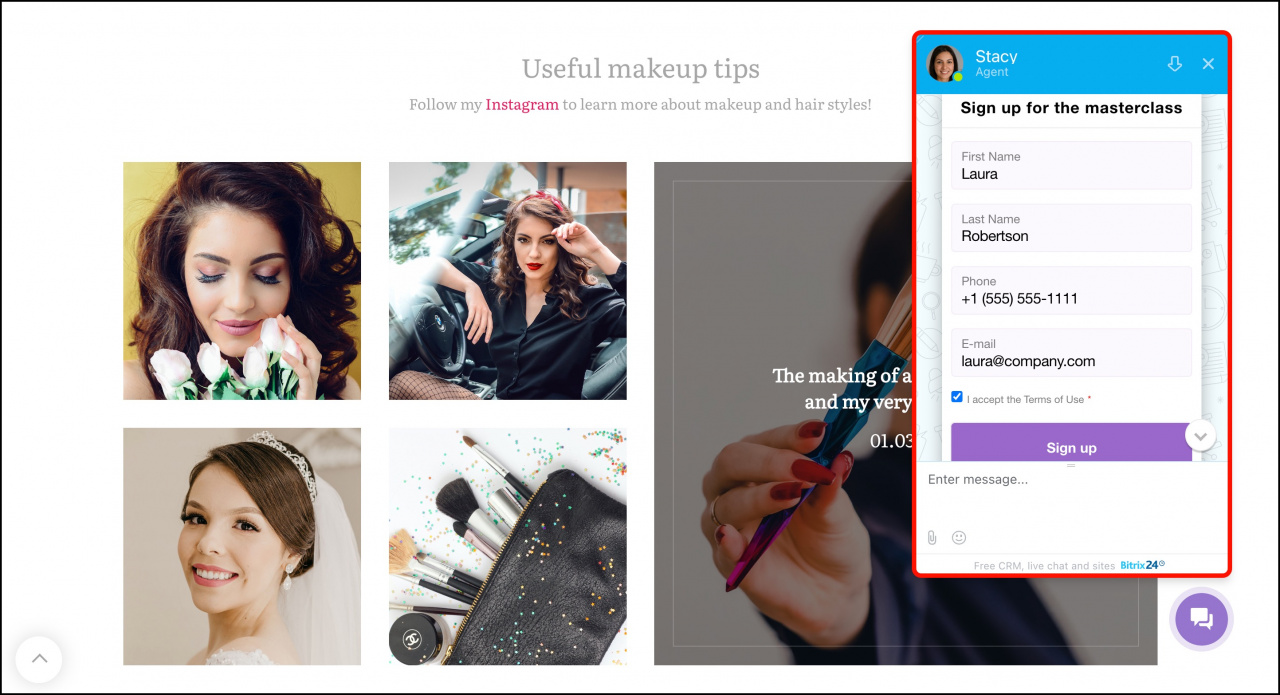 In other Open Channels, a short link is sent to the customer.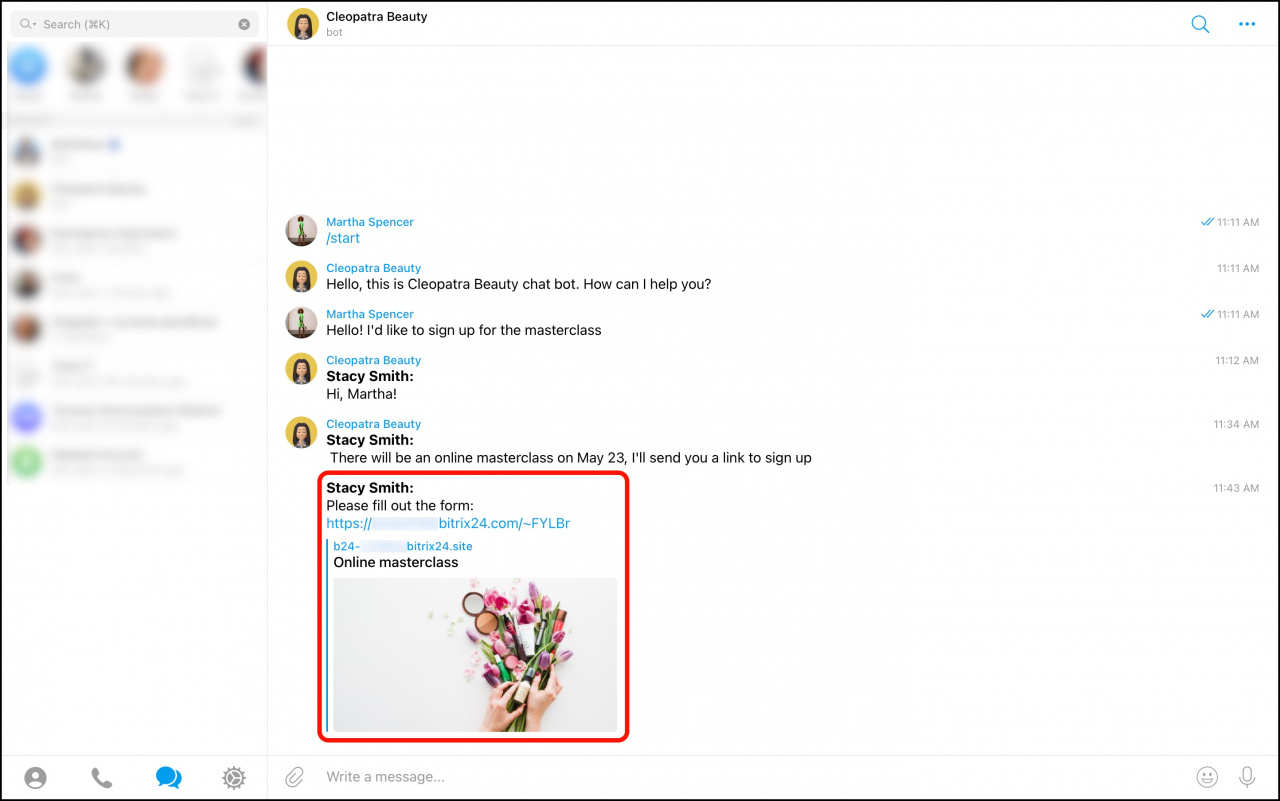 The customer clicks on the link and fills out the form.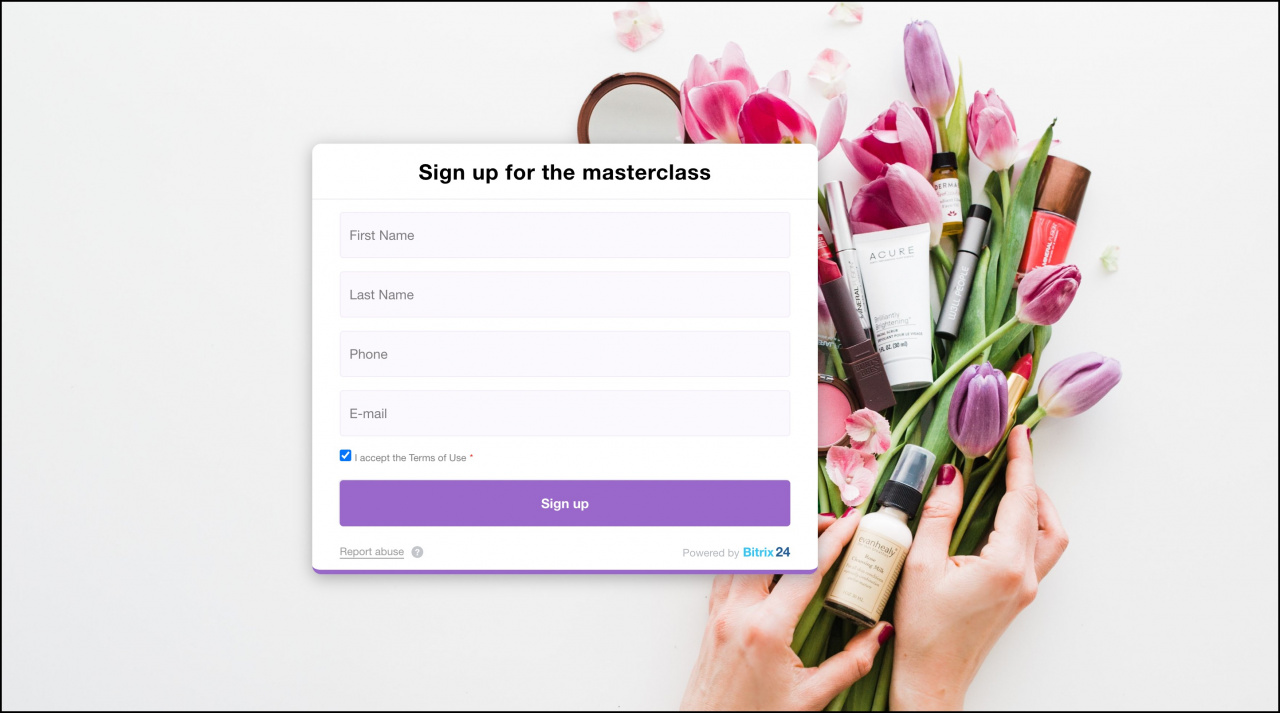 You get the system messages about the CRM form submission in the chat.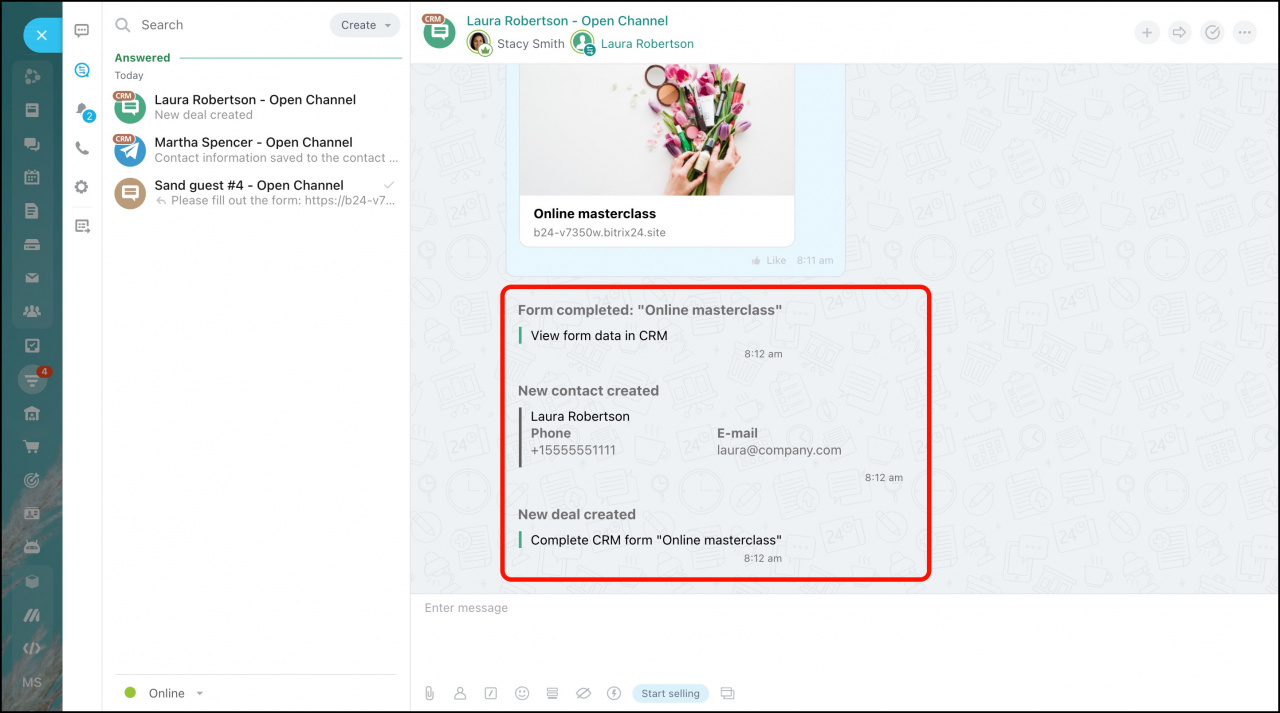 If there is no link to CRM in the Open Channel chat, then new CRM entities will be created.