When the call is performed - both for incoming & outgoing calls - the system is searching for this phone number in Bitrix24 CRM database. In case if you've specified this number in the client's details ("phone" field), the call will be automatically bound to the found CRM record. You will see the associated CRM record's details in the call window:
client name
responsible person
current activities
comment, deal & invoice options

call actions tabs: call transfer, pause, recording on\off
Call Transfer To Another User
In Bitrix24 you can transfer a call you have already picked up to another user. This can be done directly in the call window: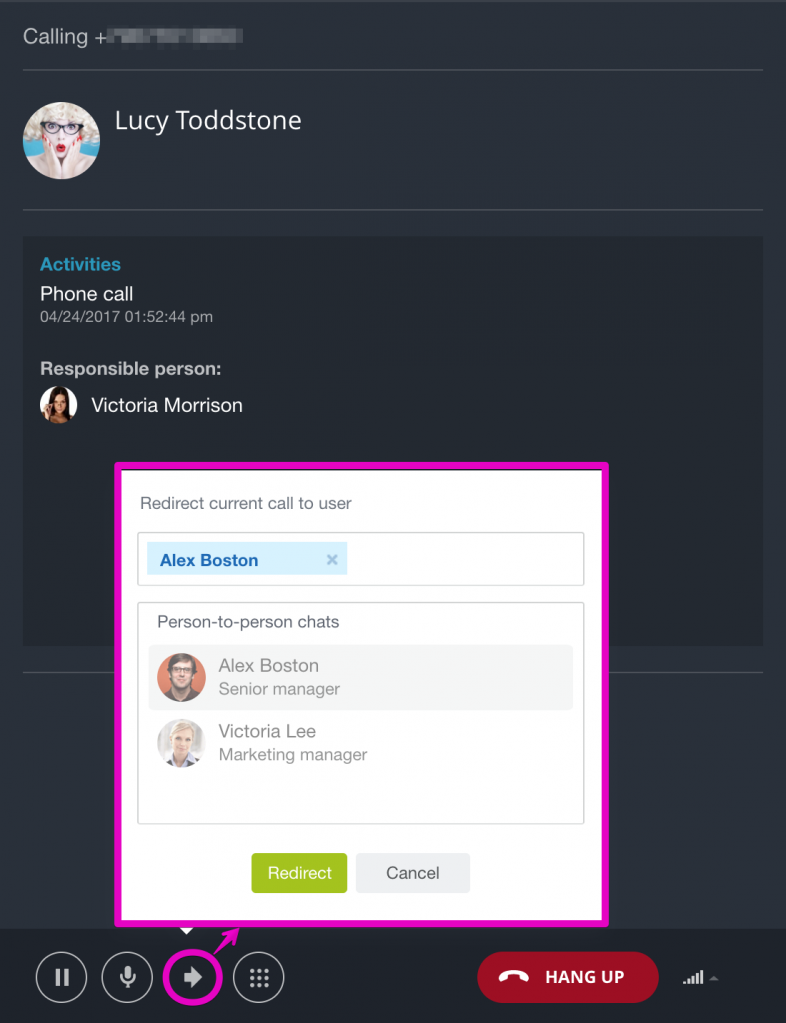 If you are using SIP phone you can transfer the call to another user via the device itself:
put the client's call on hold;
dial internal number of another user (employee\sales agent);
check the connection & make sure another user is ready to pick up the call (optional);
turn on "conference call" mode;
finish call on your side (hang up).
Important: the SIP phone dial combinations cannot be configured via Bitrix24, therefore we cannot provide a universal instruction for the call transfer for all types of SIP phones. Please refer to the SIP phone manufacturer or combinations settings manuals.
Bitrix24 supports call transfer form one user's messenger to another user's messenger, both in web browser or in the desktop app. Call transfers from SIP phone to SIP phone, from messenger to SIP phone and from SIP phone to messenger are also supported.
Stop Audio Recording, Pause Call
You can stop\continue audio recording during conversation. Use pause tab & your client will listen to music tune until you'll be bale to continue conversation.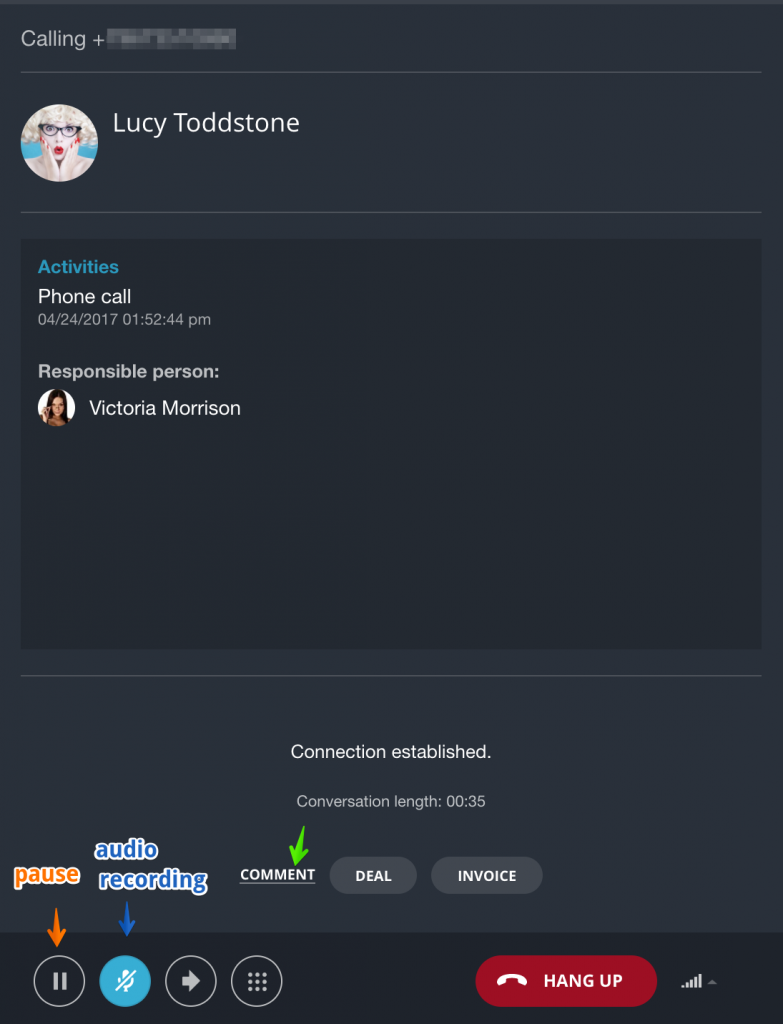 Add comments to the call - click on Comment option and you'll be redirected to the new browser tab. In a Call action form you can add call name, description & other details.
Create Deal Or Invoice
Use Deal or Invoice tabs to create new deal or invoice before the call ended. You'll be redirected to the new browser tab where you can quickly add a new deal or issue an invoice.