Bitrix24 widget unifies all possible digital communication channels with your clients in your Bitrix24 account: chat, web form and callback option. You can choose any option of the above for your clients to contact you. Here are the advantages the widget gives:
Live chat, callbacks, CRM forms - anything you need to stay connected with your customers.

The widget will improve overall site conversion and increase sales.

Add widget code to your site.

The site will show the widget button.

Visitors will click the button and select a preferred means of communication: live chat, phone call or web form.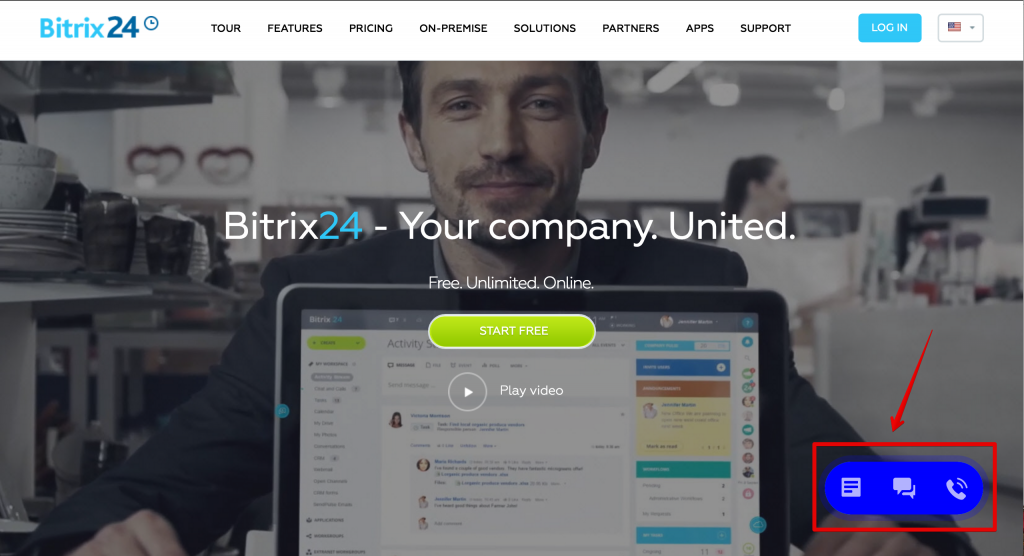 Bitrix24 widget is available for all Bitrix24 plans and is compatible with any website. Online chat & callback options are free of charge, callbacks are charged as outgoing calls when the call is performed.
Widget Settings
Open CRM > More > Website widget.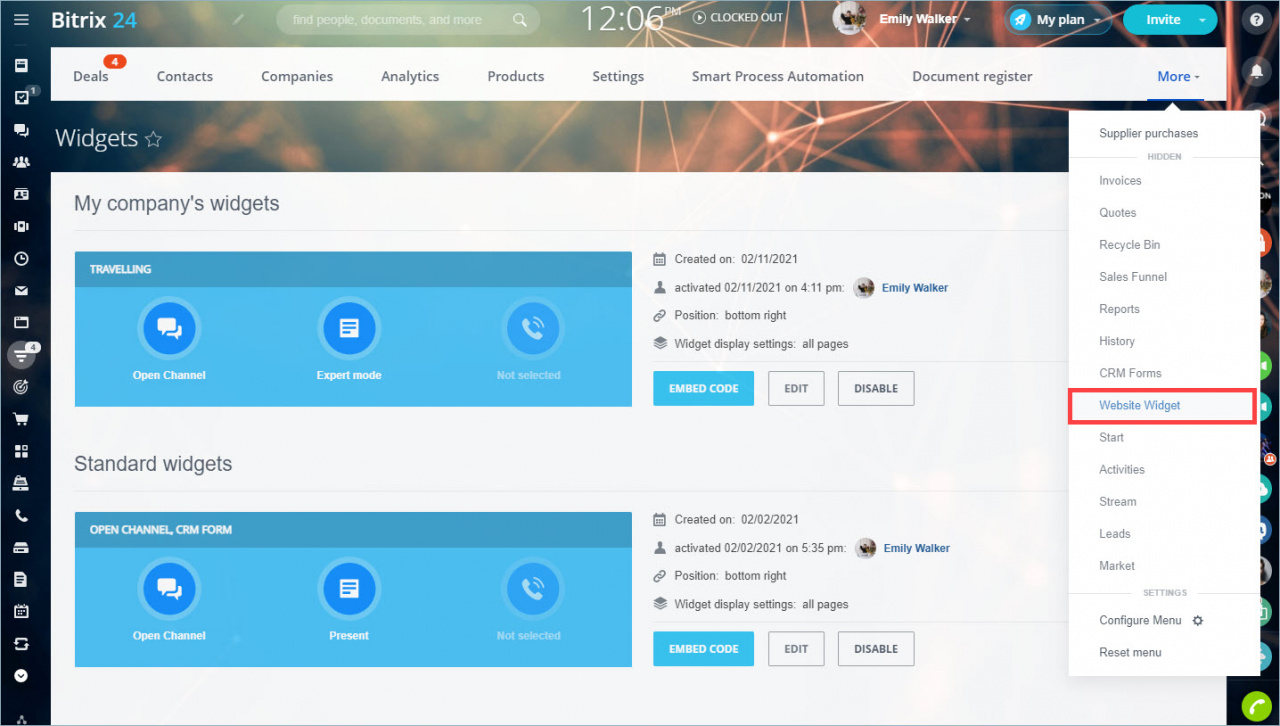 Press the Create widget button to add a new one.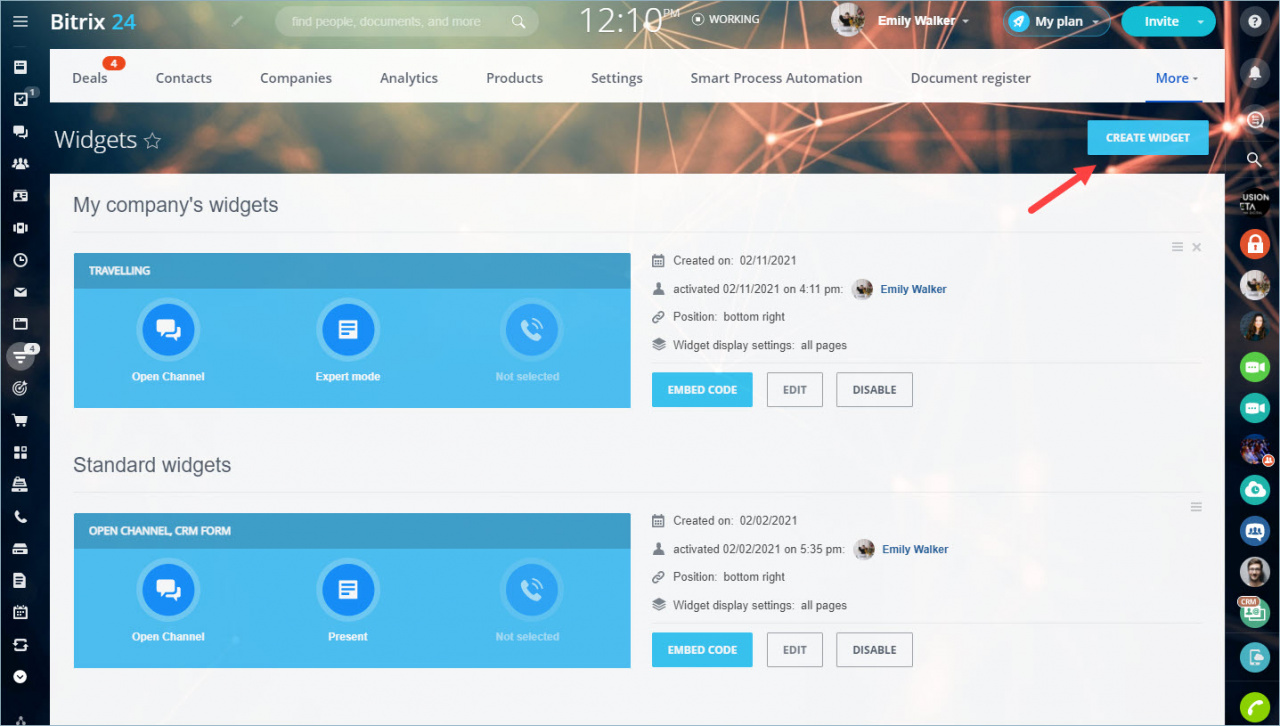 Standard widget is already there at your disposal. Users with administrative access can edit standard widgets or create their own at any time.
After you fill in and save the form, you can embed widget code into your website. To do this, press the Embed code button.
For Bitrix Site Manager, go to Settings - System settings - Websites - Site templates.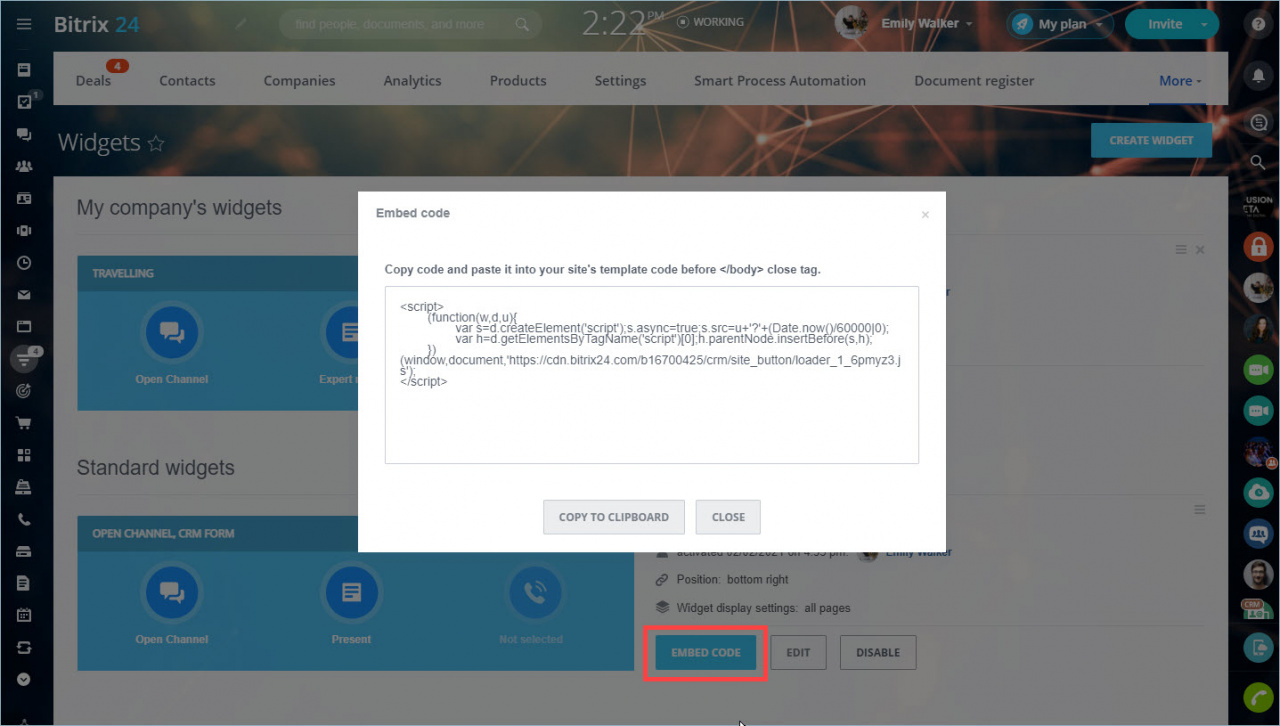 If you connect the widget to a site in Bitrix24 On-Premise version, make sure you have installed a version of the Main Module not lower than 19.0.500. Otherwise the widget will not work properly.
How To Create A New Widget
Create widget form will open in a new sliding page.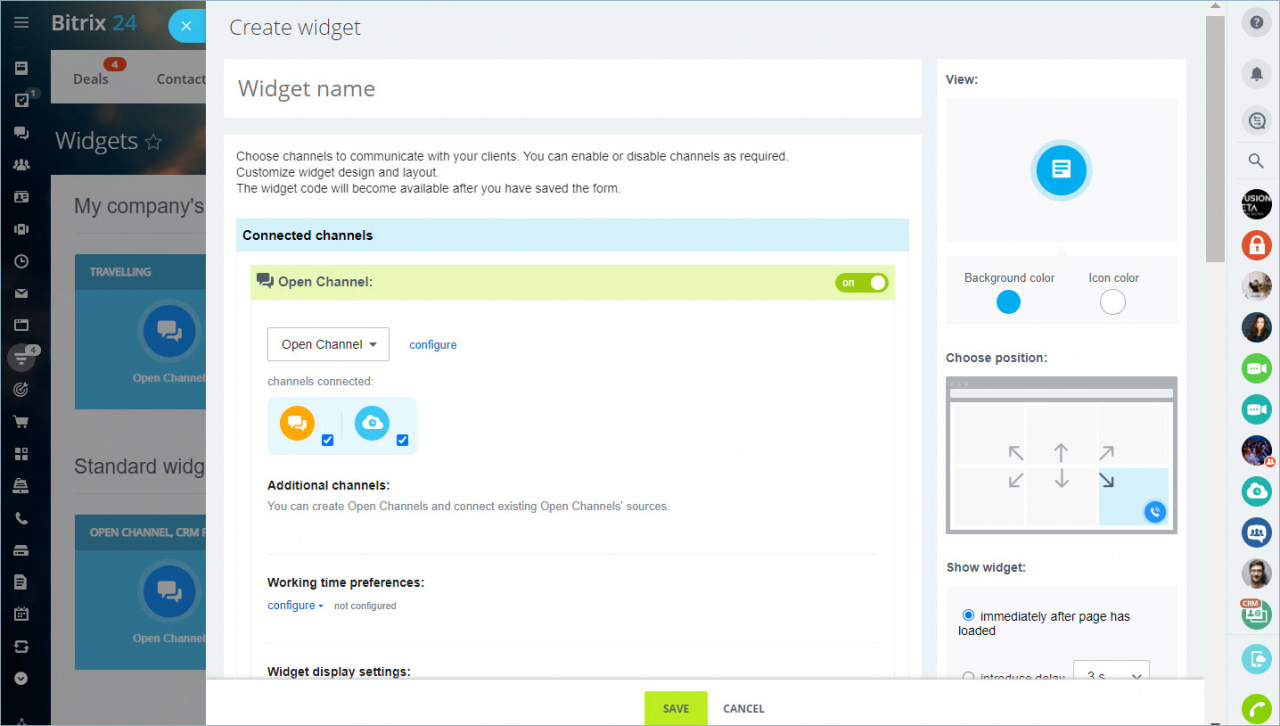 Widget settings allow you to activate either chosen or all options (online chat (via Bitrix24 Open Channels), callback, web form) at the same time. Widget icon, background colors and website position can be easily configured at the same page.
Set website position: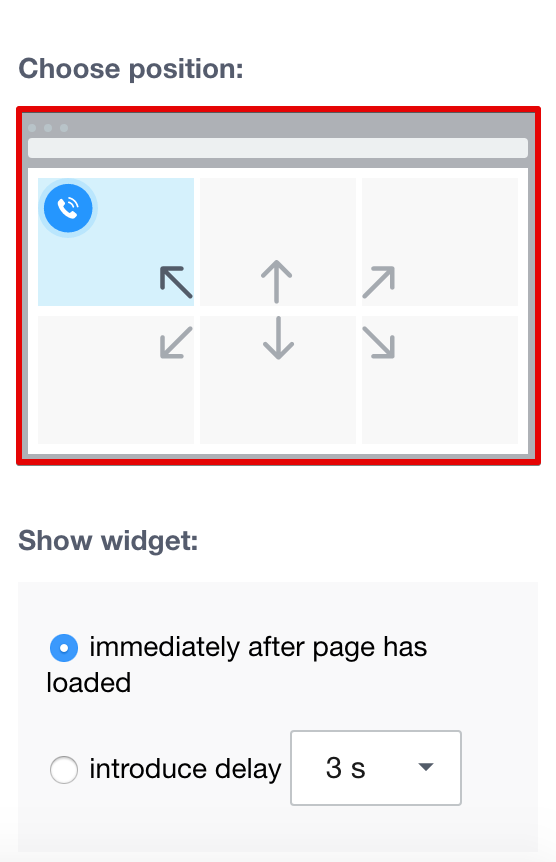 Bitrix24 commercial plans subscribers can remove Powered by Bitrix24 from the website widget template.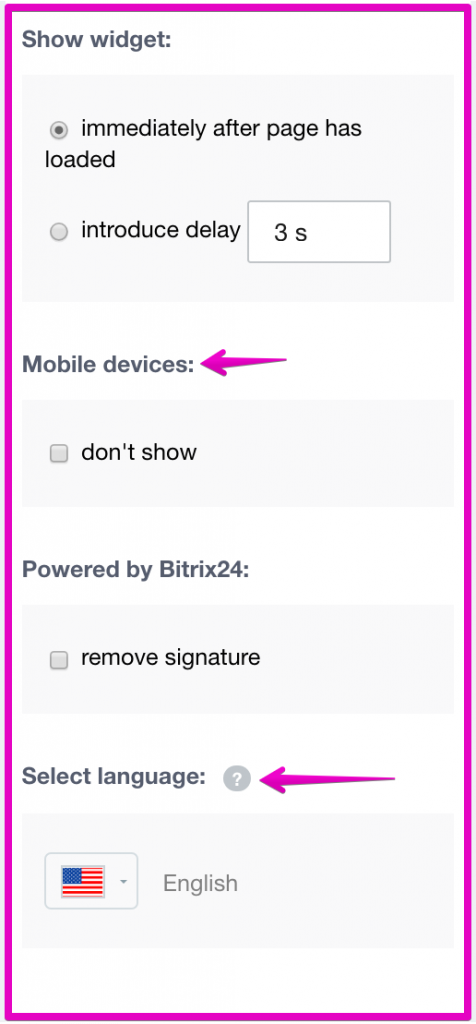 Select language option will determine which default language will be used inside your website widget.
Important: several languages from the list are not available for the website widget yet, but will be added soon. Please note the website widget will not automatically translate your custom texts added manually.
Mobile devices - hide on mobile option allows you to hide widget from clients browsing your website from the mobile devices.
Configure working time preferences and widget display settings for your website widget sections separately - Online chat, CRM form or Callback form.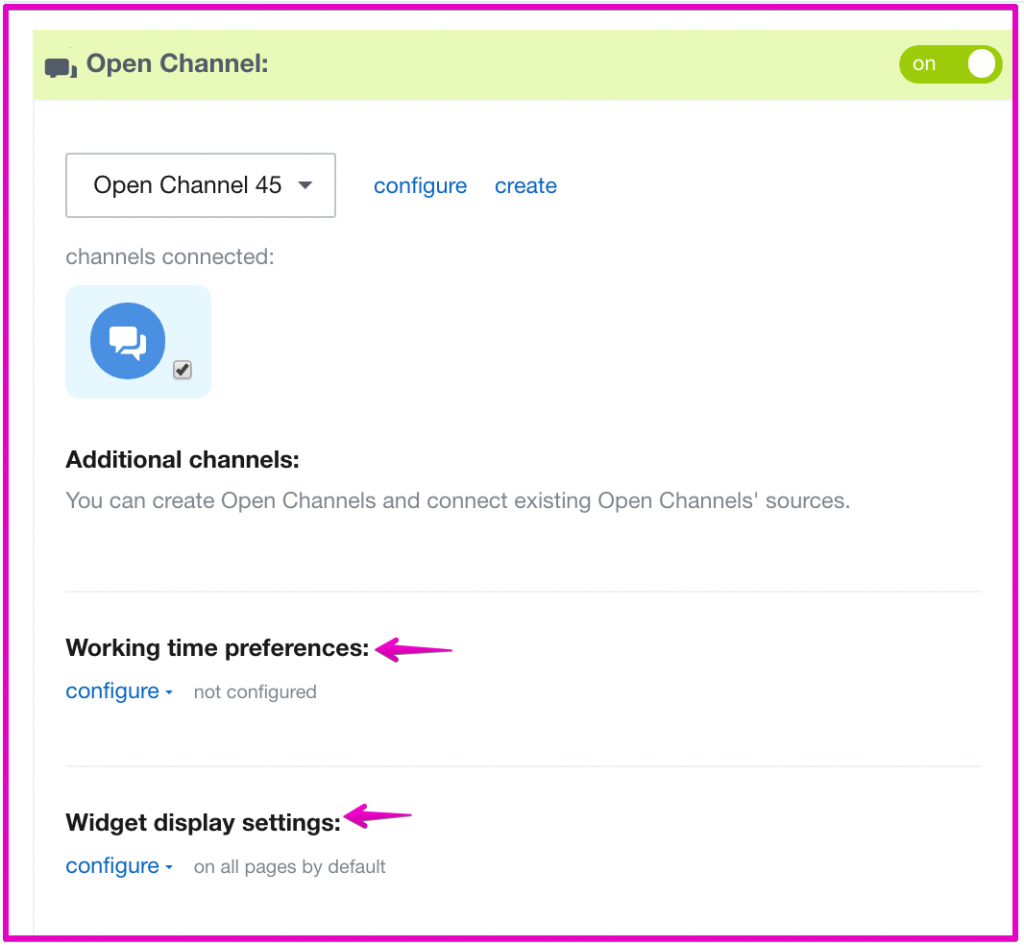 Working Time Preferences - the widget will be shown only during working hours configured here.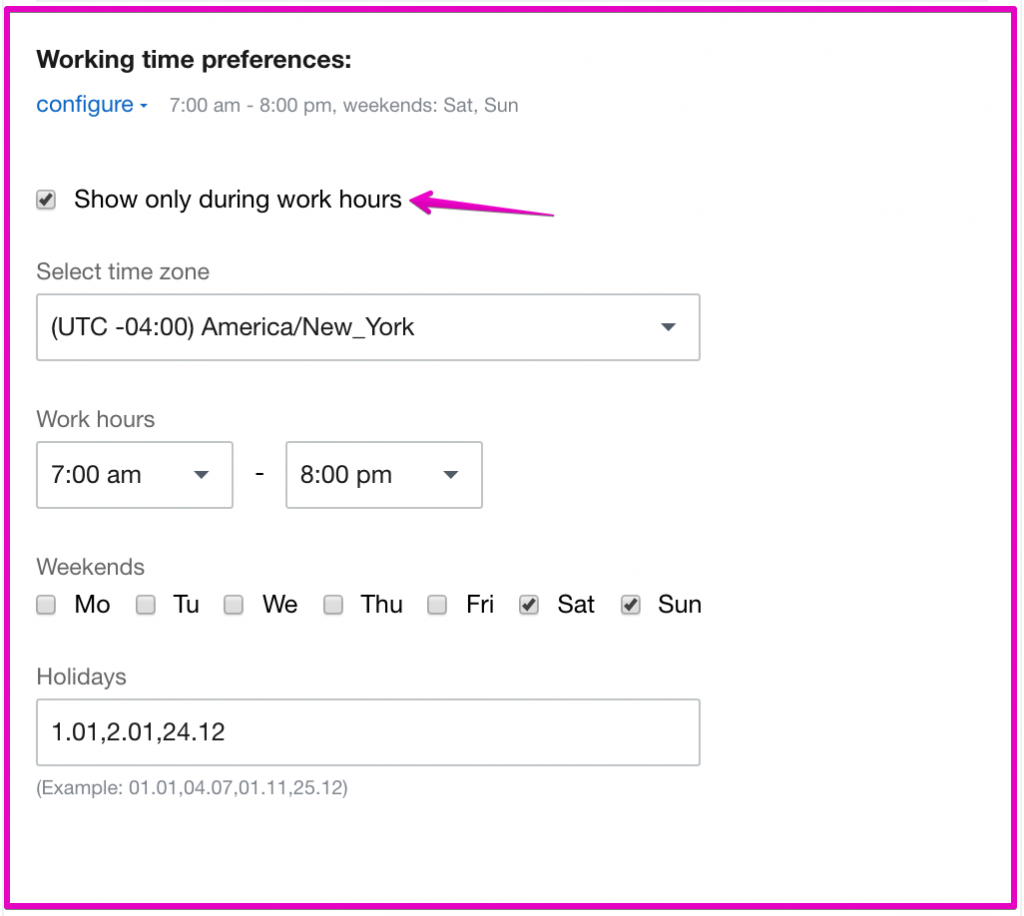 Widget Display Settings – select website pages on which each option (chat, web form and callbacks) will be displayed.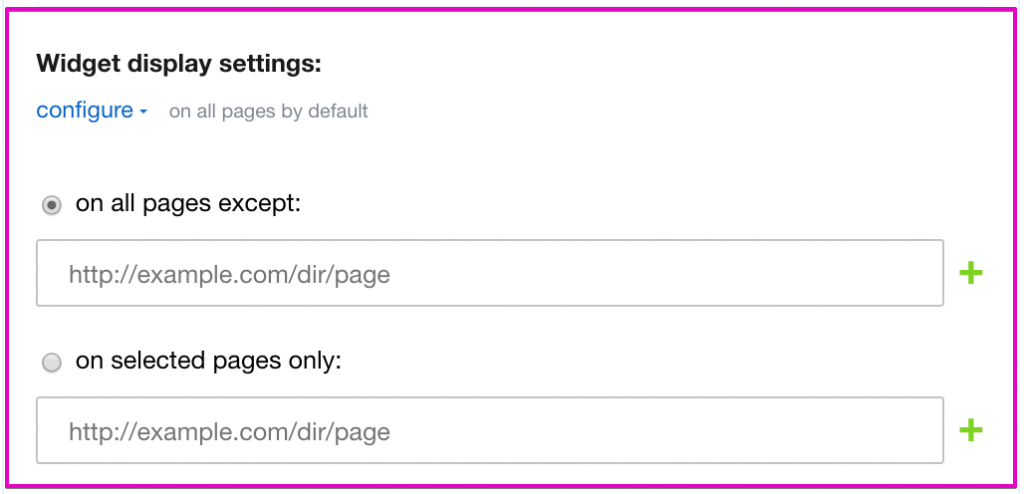 Auto welcome message - select the pages that will show the welcome message to your customers & upload an image and customize the text to attract more clients.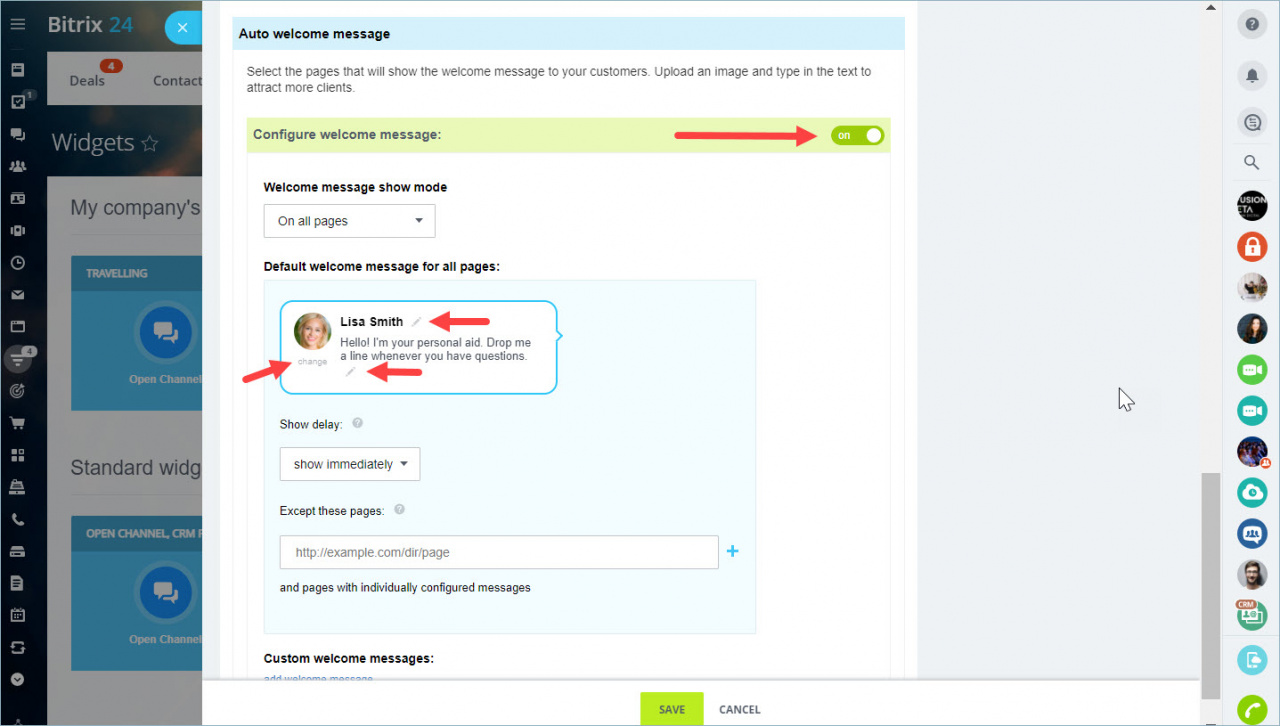 How to delete widget?
You can only remove My company`s widgets. Pre-installed widgets cannot be removed. To delete a widget, click the cross on the right.