Using Outlook, Gmail, Yahoo!, Office 365, MS Exchange or iCloud and don't want to move? No problem, simply use the Bitrix24 email connector. Select your email provider, enter your login and password, and you'll see an incoming email counter appear in your Bitrix24 menu. Click 'Webmail' to access your email messages.
To connect a mailbox:
Use the Webmail item in the left menu, or click Email integration options under profile menu.





Select one of the email services you use for your correspondence & configure CRM integration options:





Provide login information for your email account.



IMAP

When using an IMAP server, specify the following additional parameters:

- Email server web interface URL: the URL of a web site or web interface for user with this web server. This link will be used for redirects when viewing the e-mails.

Example:

https://mail.google.com/

- IMAP server address: the address of an IMAP server to query for new emails.

Example: imap.gmail.com

Once the parameters have been saved, the left menu will show the number of new messages beside the Webmail menu item. Click it to view your email in a new tab.




Detach Mailbox
After you have your mailbox connected, you can always come back to the
Email Integration Options: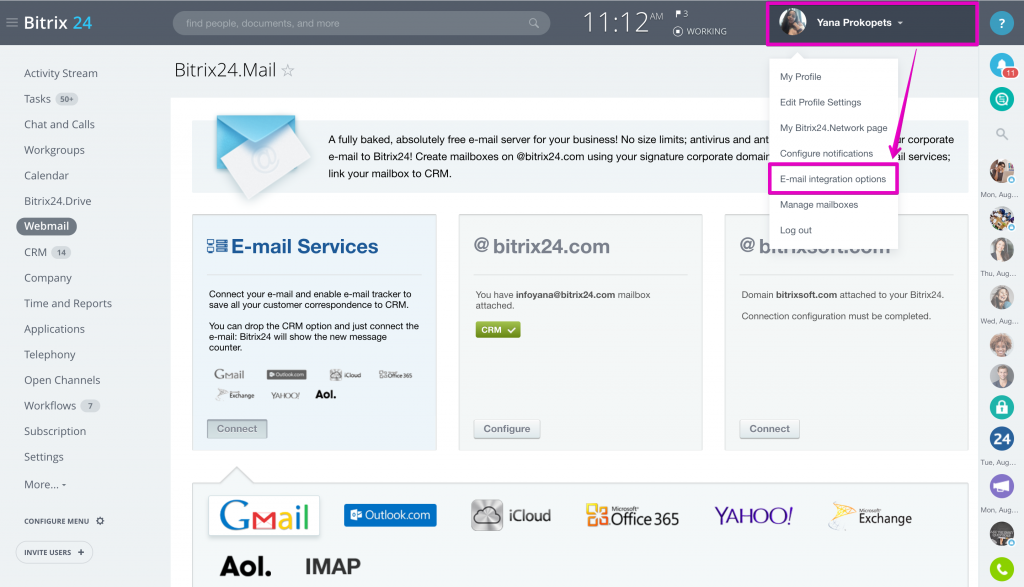 to edit settings or detach mailbox: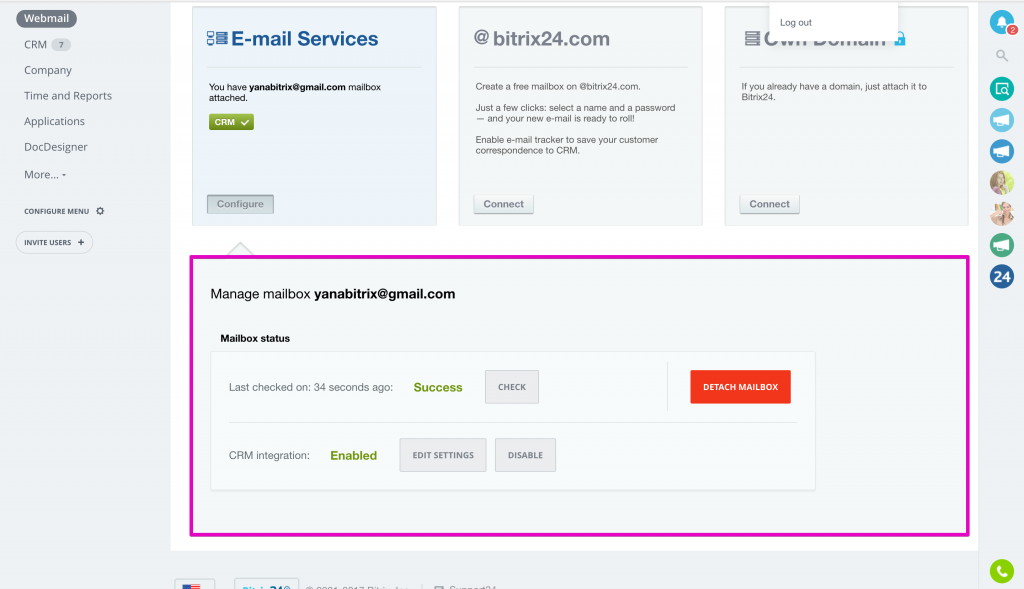 Gmail connection error
If you fail to connect your Gmail account to Bitrix24, please try one of the options listed below:

Please note: if you have 2 step authorization enabled for your Google account, you won't be able to connect your Gmail to Bitrix24.