Now you can use Google Maps in new Bitrix24 CRM slider forms. Simply add new field of Address on Google Maps type to your lead, contact or company form: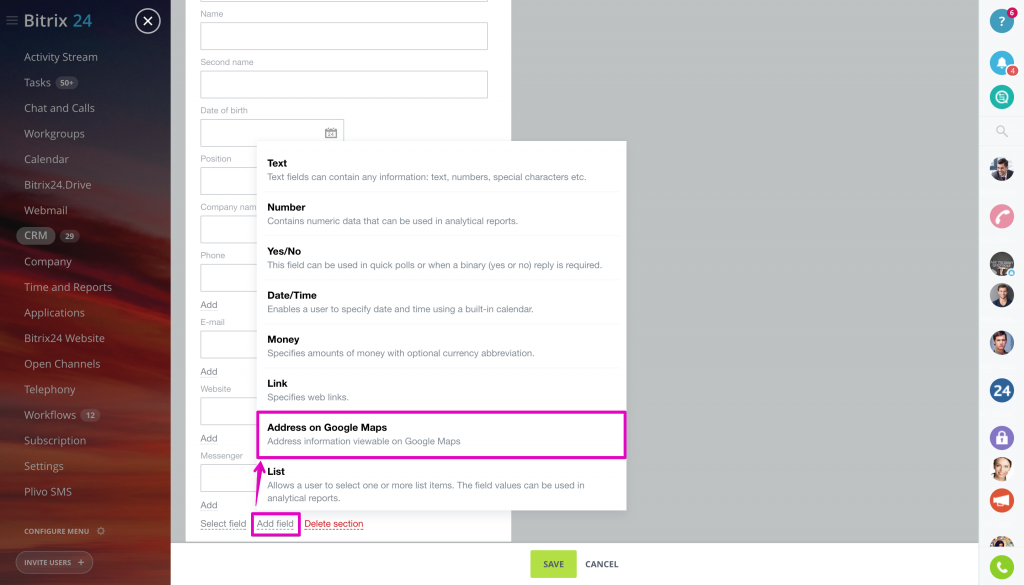 Name field, set as multiple or required if necessary: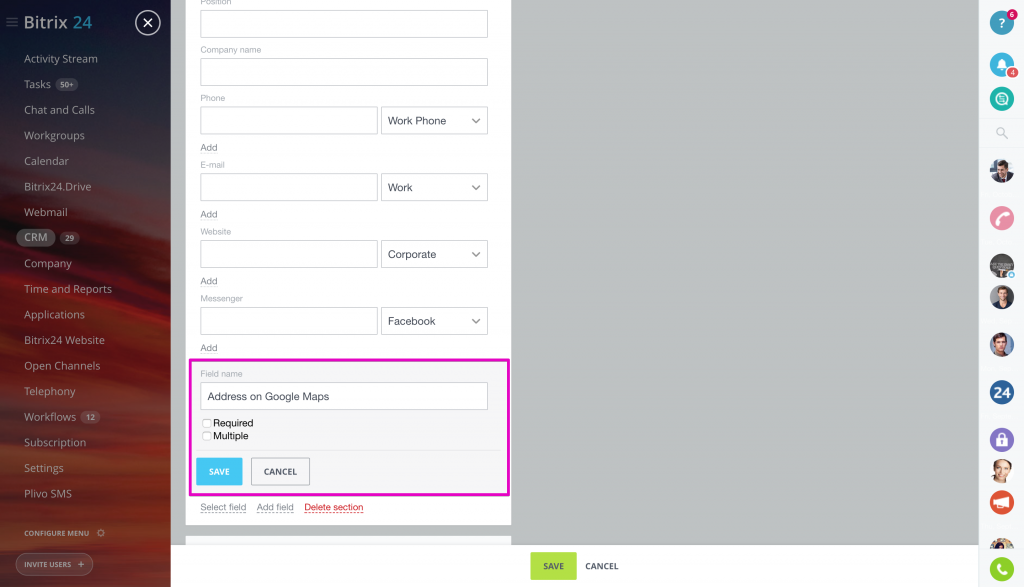 When you add client's address to the form, Google Maps will advise possible address combinations & show address preview automatically: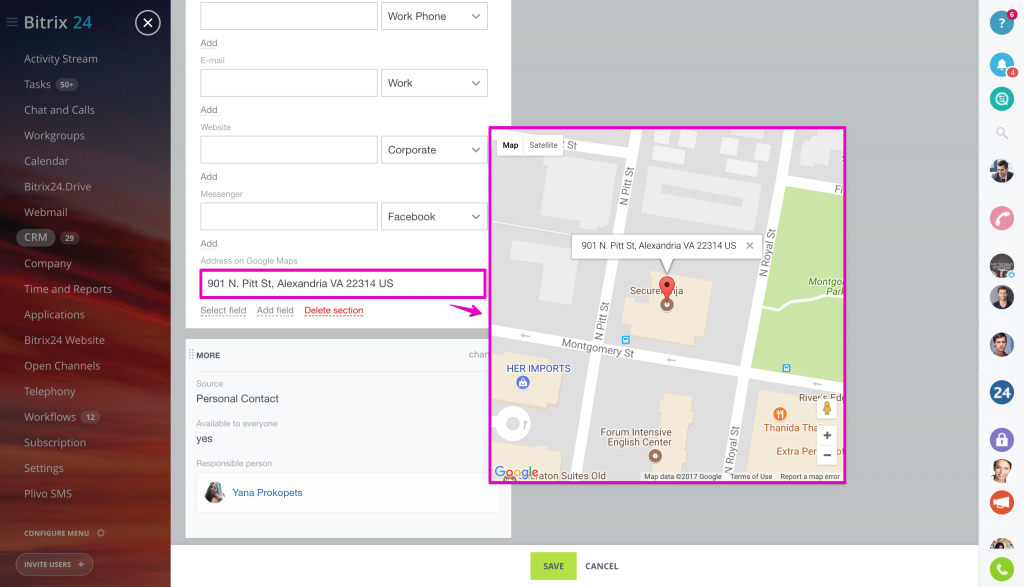 When the CRM record form is saved, you'll be able to get a quick address preview via Google Maps as well: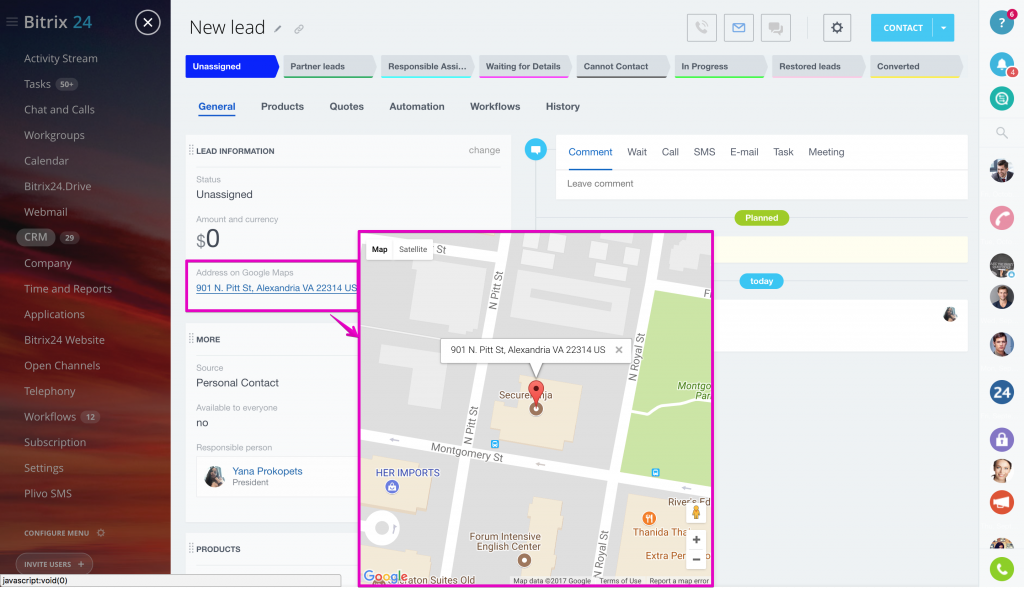 Bitrix24 accounts with own domain names
Please note that in case you have custom name Bitrix24 account (different from xxxx.bitrix24.xx one) - then you may face difficulties using this option. In this case, please perform the following configuration:
Address on Google Maps option is available for all Bitrix24 plans subscribers.Please note, for Free and Project+ plans subscribers this options is limited to up to 100 Google Maps recognitions.