There are several ways to delete CRM elements:
from the list
from the kanban
from the CRM form
From the list. Select elements from the list, put ticks and click Delete.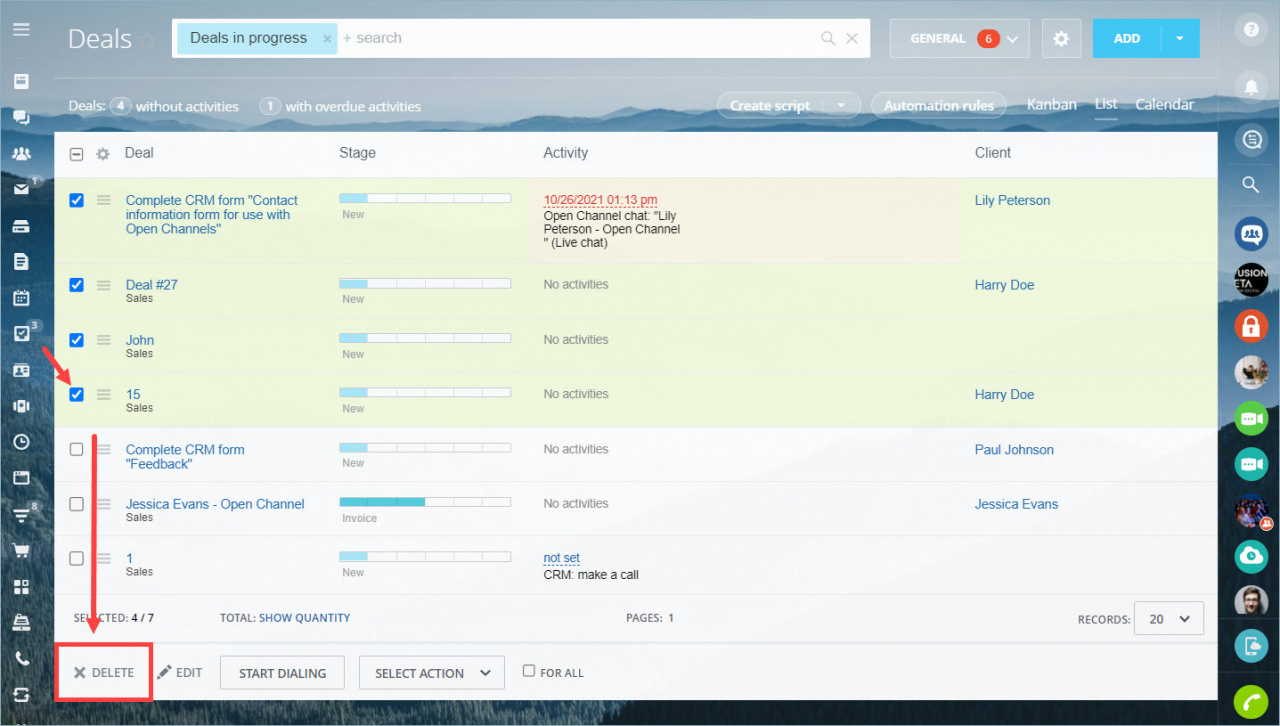 From the kanban. You can delete one or more elements at once. If you want to delete one element, drag it with the mouse to the Delete button. To delete several elements, mark them with a tick and drag them to the Delete button.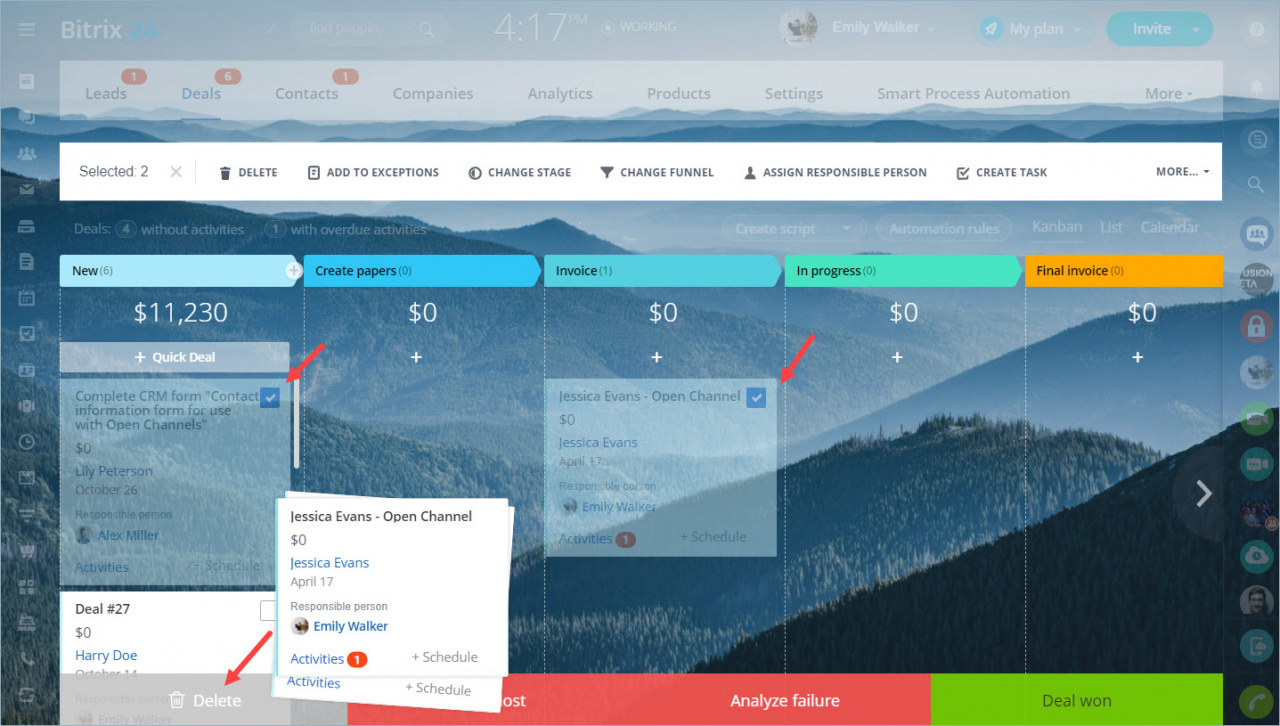 It is much more convenient to delete several elements at once from the list. Read more in the article
Group actions in CRM
.
From the element form. Click on the gear and select the Delete option.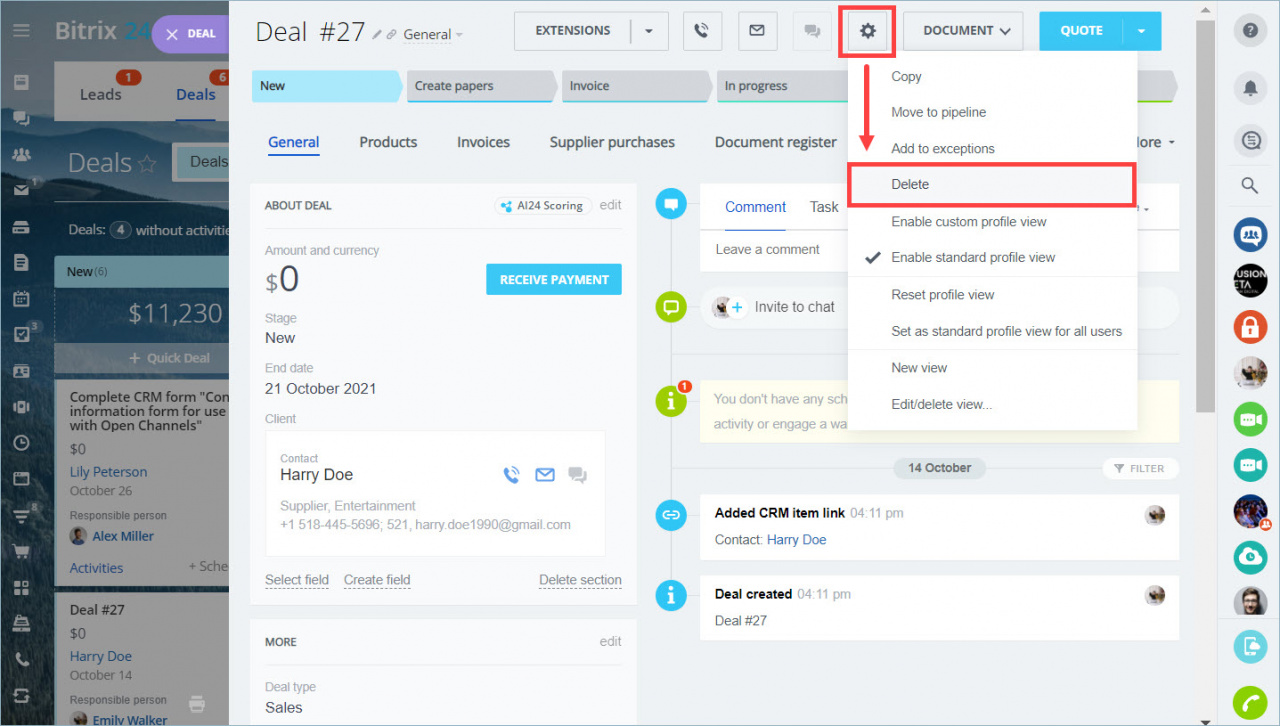 Deleted elements firstly go to the Recycle Bin and stay there for 30 days. You can either recover them or delete them manually. All deleted elements are excluded from analytical reports. Read more in the article CRM Recycle Bin.