A segment is a basic entity in Bitrix24 CRM Marketing. It represents a group of clients, which can be selected via a preferred filter from the CRM. Also, client data can be sourced from a Custom list that you can create via manual input of e-mails and phone numbers.
After the needed data is entered, you can send out messages, e-mail campaigns and display ads to specific segments, i. e. groups of clients.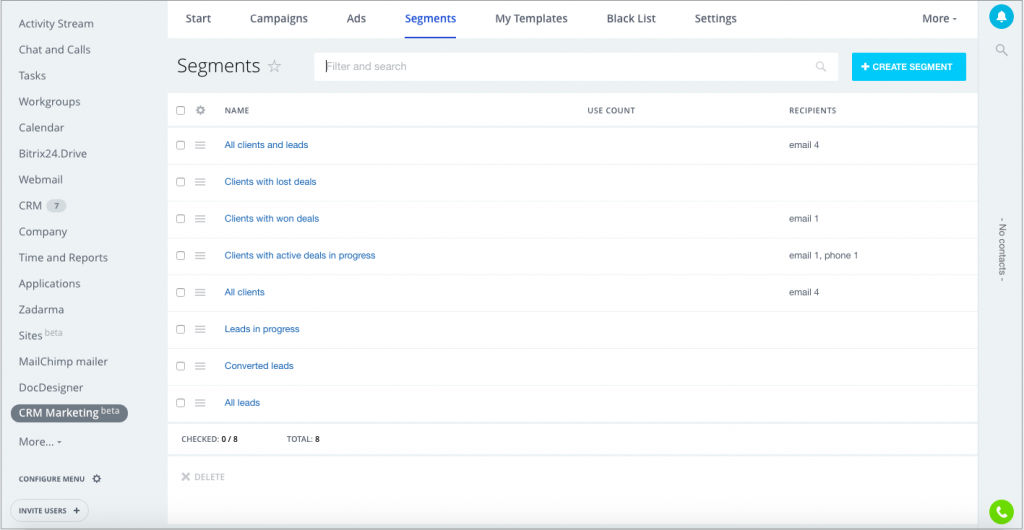 There are three types of segments available in CRM Marketing:
- Ready - pre-set groups that do not require additional configuring. For example, they can have such names as "clients without deals" or "all clients and leads".
- Dynamic - the number of clients in these groups varies with time, based on a chosen condition, e. g. "clients who purchased a car during this month" or "clients who contacted us via phone this week".
- Static - for these segments, you import your list of contacts and it does not change with time.
How to create a Segment
Go to CRM Marketing – Segments to view the available segments. Press Create Segment menu item:
In this segment creation form, you can use a filter and select the required clients and leads (clients include contacts and companies). After filter conditions are applied, you will see how many contacts fall under the selected filter.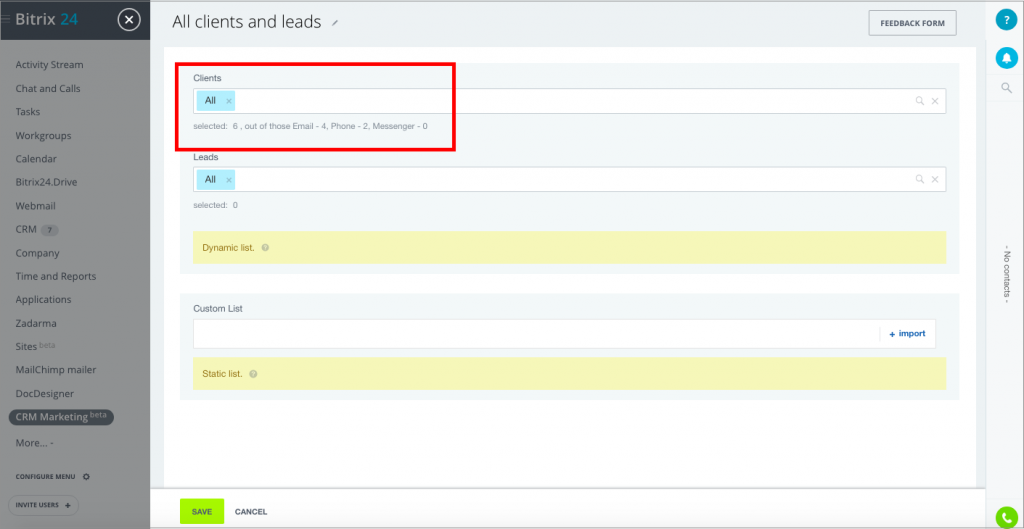 At the same time, you can remove undesirable contacts to a blacklist on the CRM Marketing - Blacklist page. CRM marketing campaigns will not be performed for these addresses.
Please note, that you can use custom fields for such segments. It provides ample opportunities - for example, you can create a field to store data about a favorite client's car and send out special discounts to all clients who also like such cars and can become actual buyers as a result.