Once you have your customer database ready and full, you can start working on campaign lists. The first step is to divide customers into segment.
In CRM-marketing, a segment is a group of customers united by common attributes, for which the email campaign is made.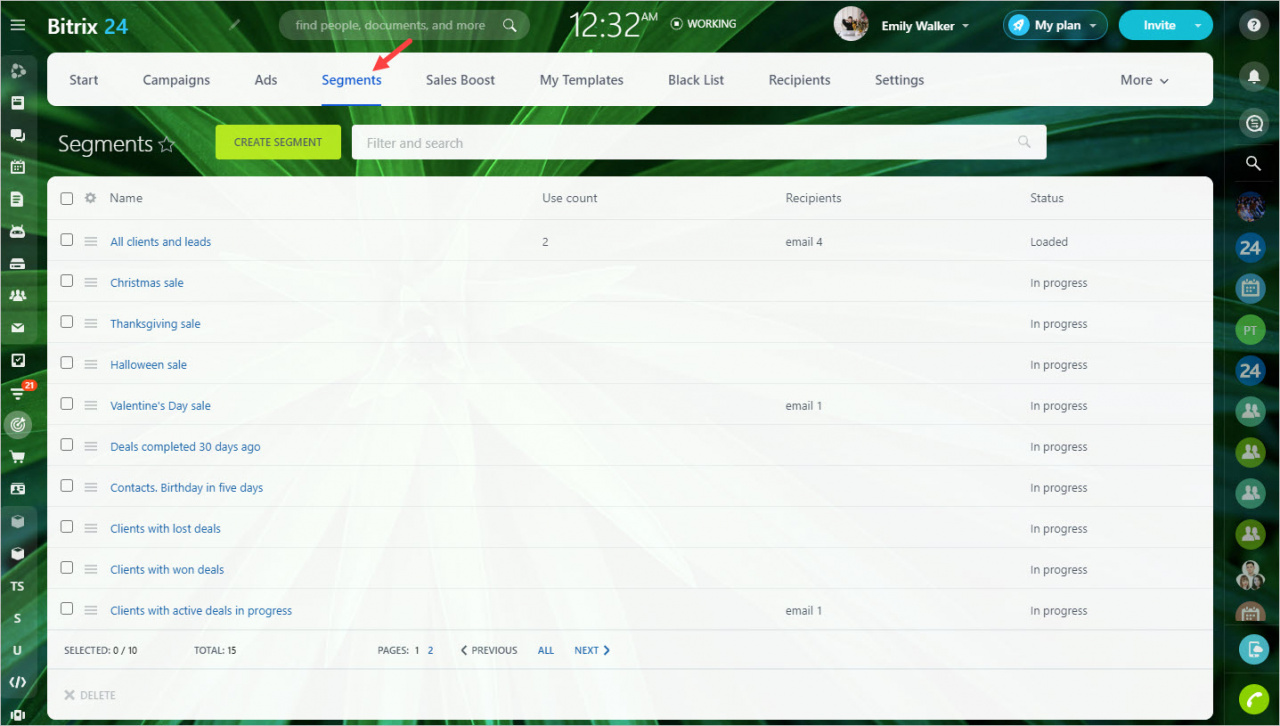 Examples of markers for email campaigns
A common markers can be different:
The gender marker. For example, we are planning a campaign for the International Women's Day. Most likely men will be giving gifts to their women for the holiday, so it makes sense to make an email campaign specifically for men.
Why didn't they buy anything?.
Sometimes customers do not make a purchase because they thought the price is too high. For them, we can make an email campaign with a special discount.
Sometimes customers do not buy anything because they cannot find the product they need. For example, the product is out of stock today. As soon as the product is in stock, we will send emails to the customers.
When did the client contact us?. You can make a special offer to the customers who bought something from us a year ago. You can also offer a discount as your longtime and favorite customer.
You can create segments based on almost any parameters. If you sell tours, you can create the Favorite destination field in the deal form. There is no such a field in the standard form, but you can add it and suggest a tour to Egypt for fans of hot countries.
All fields you create in the form are called custom fields. They are necessary to save any information about the client.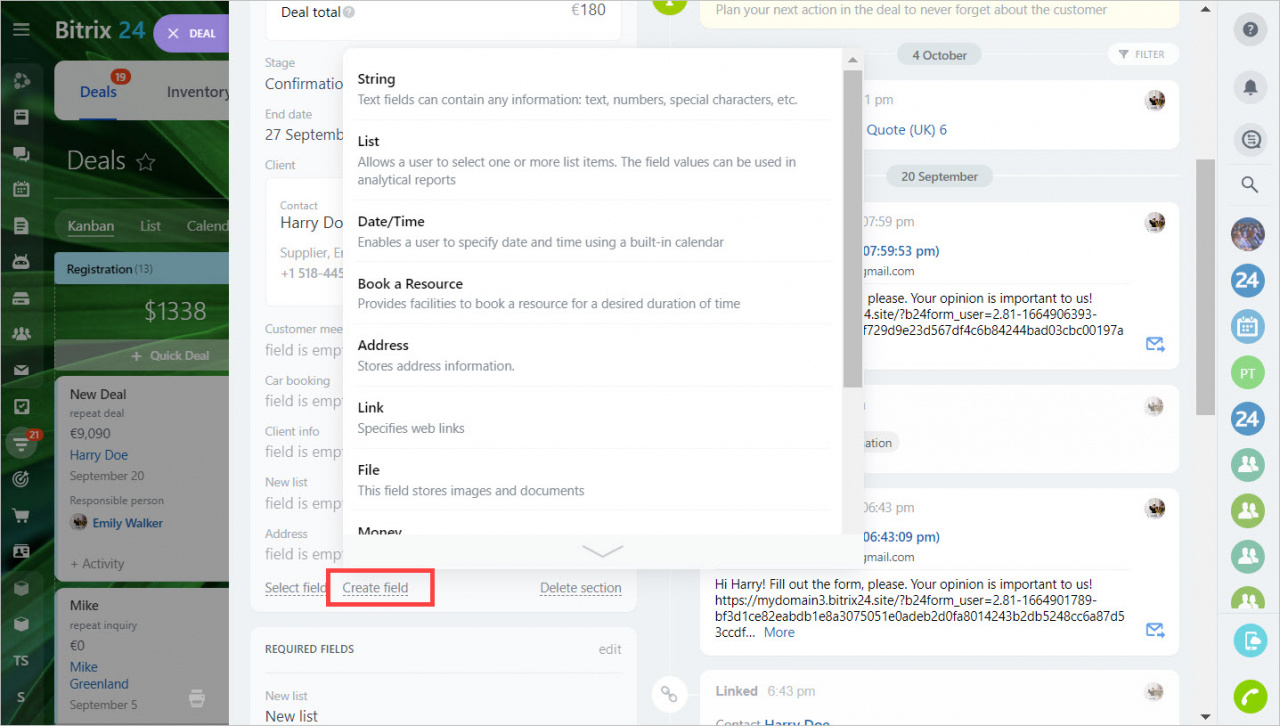 How to create a segment
Go to the CRM Marketing section and open the Segments tab. Click the Create segment button.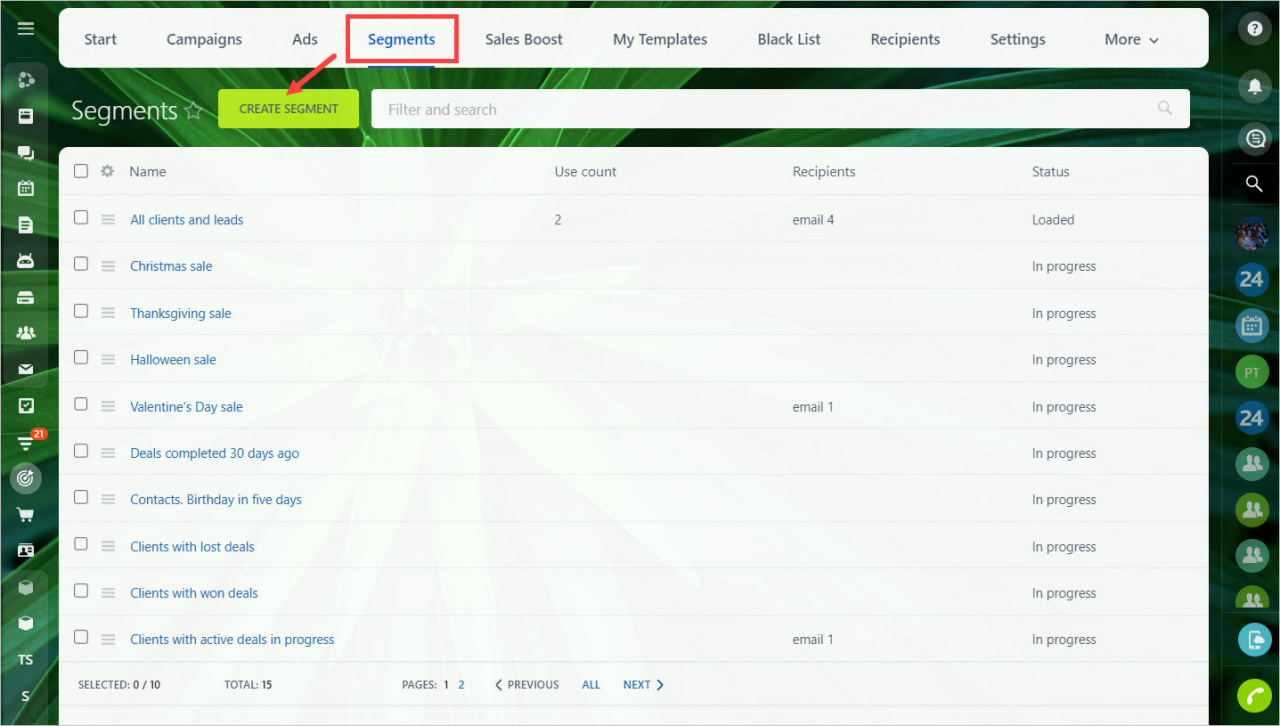 In the segment creation form, select the recipients of the email campaign using the filter. Once applied, the system will show how many contacts fit this condition.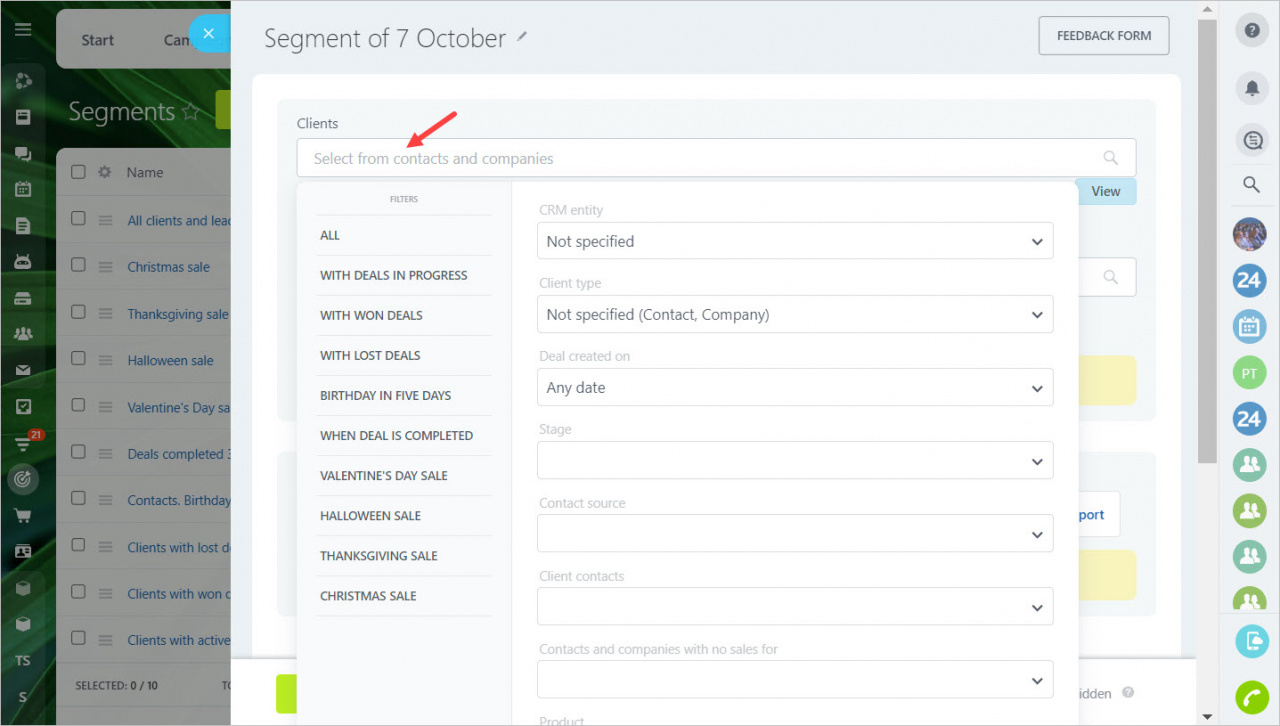 Save the segment. After that, you can start creating the email campaign list.