You can easily import tasks into Bitrix24! All you need to do is to save tasks data as CSV file and upload it.
How to import tasks list
Open Tasks and Projects section > Tasks > click the gear button > Import list > from CSV.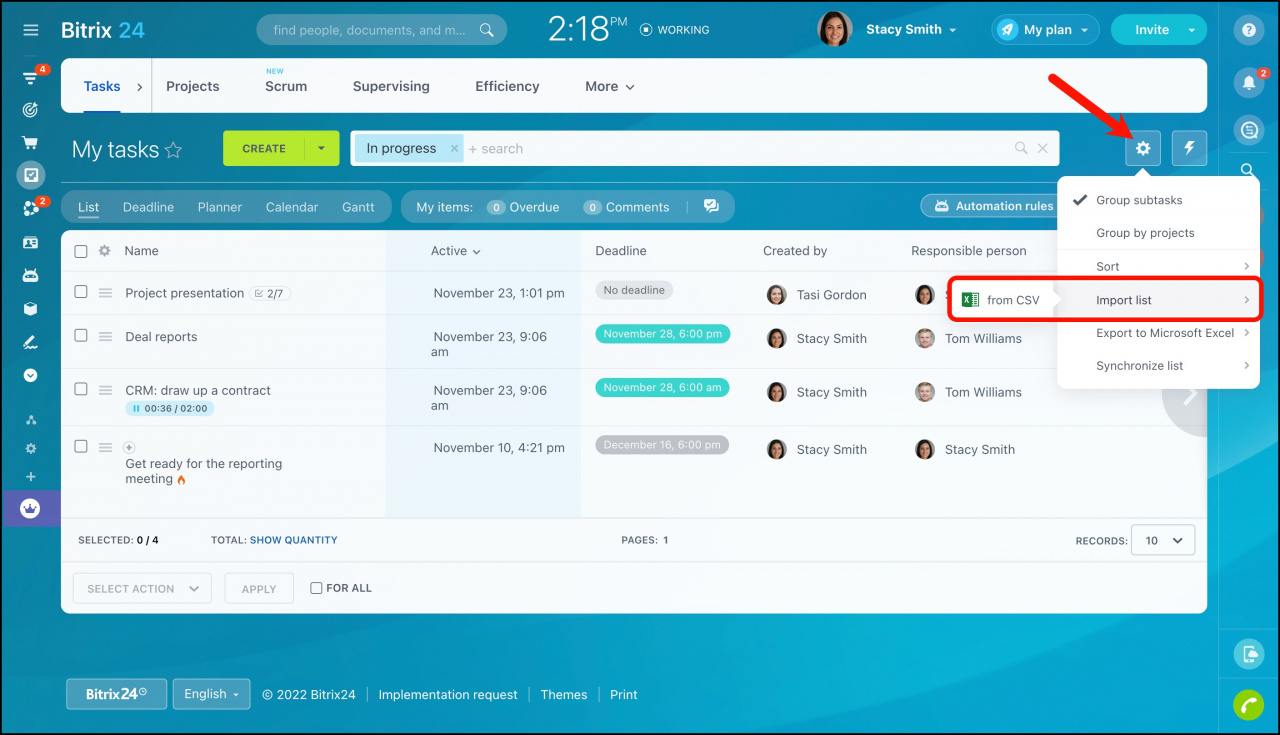 Import Tasks section will open. Here you can upload CSV data file.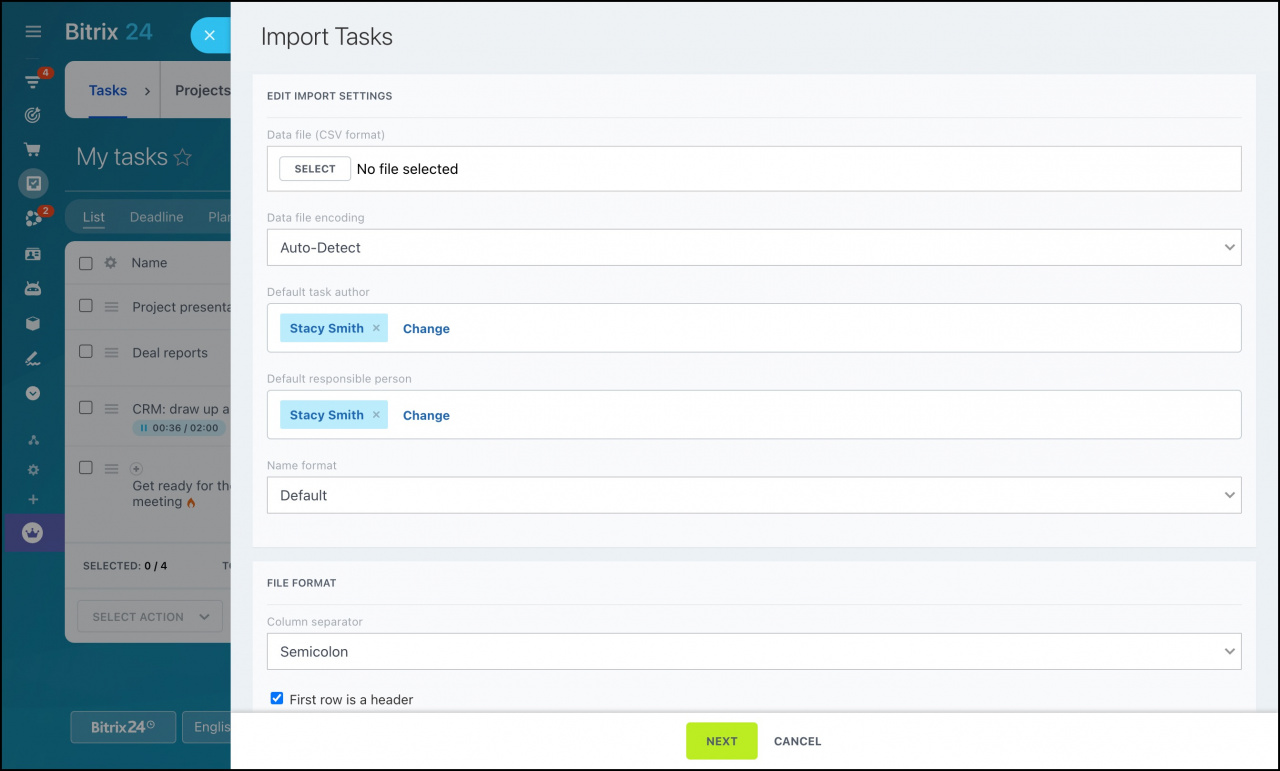 To make the process easier, scroll the page down and download file template.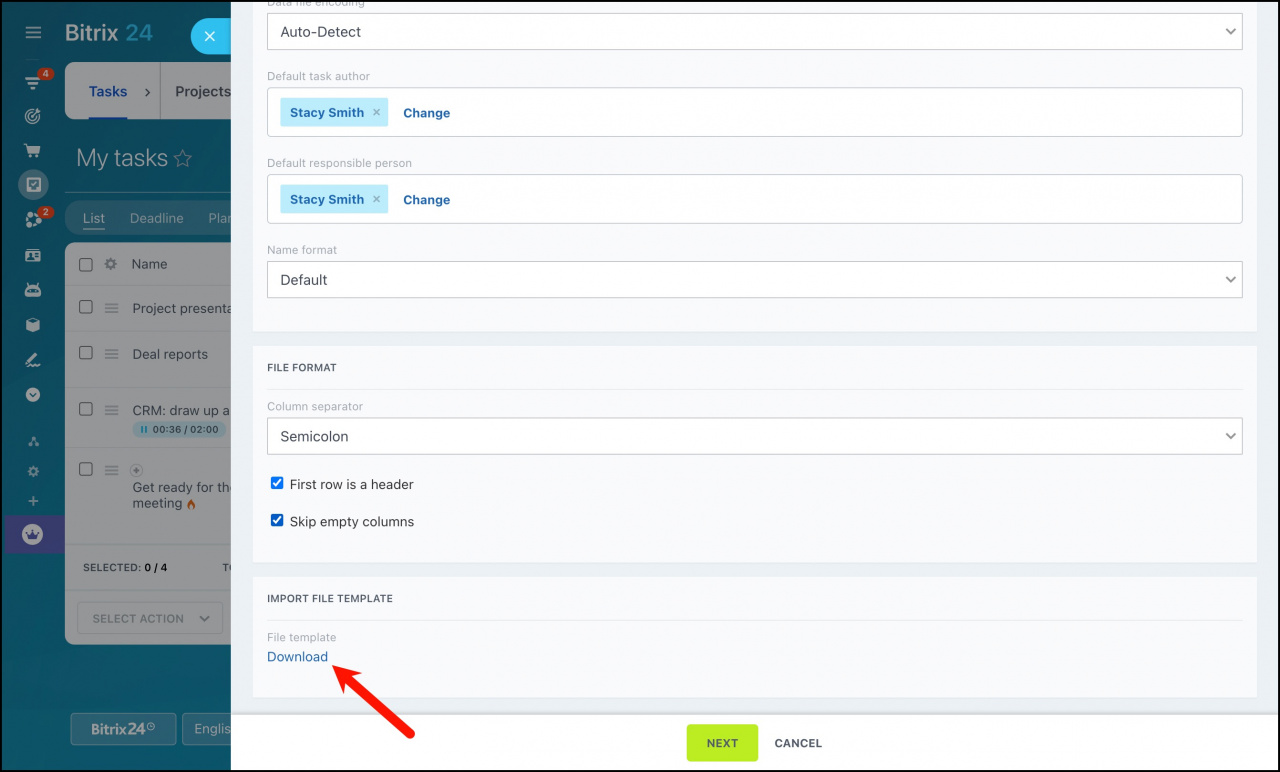 Open the downloaded file and fill in the Name, Description, Responsible person, Created by, Participants, Observers, Deadline, Start task on fields.
Make sure to enter dates to Deadline, Start task on, Complete task by fields in the same format as used in your Bitrix24. You can check the date format used in your Bitrix24 in Settings > Date format section.
Fill in the rest of the fields. Use "1" for "yes" and "0" for "no". Leave the fields empty if they are not needed for this task.
Save the file and click Select in the Import tasks section.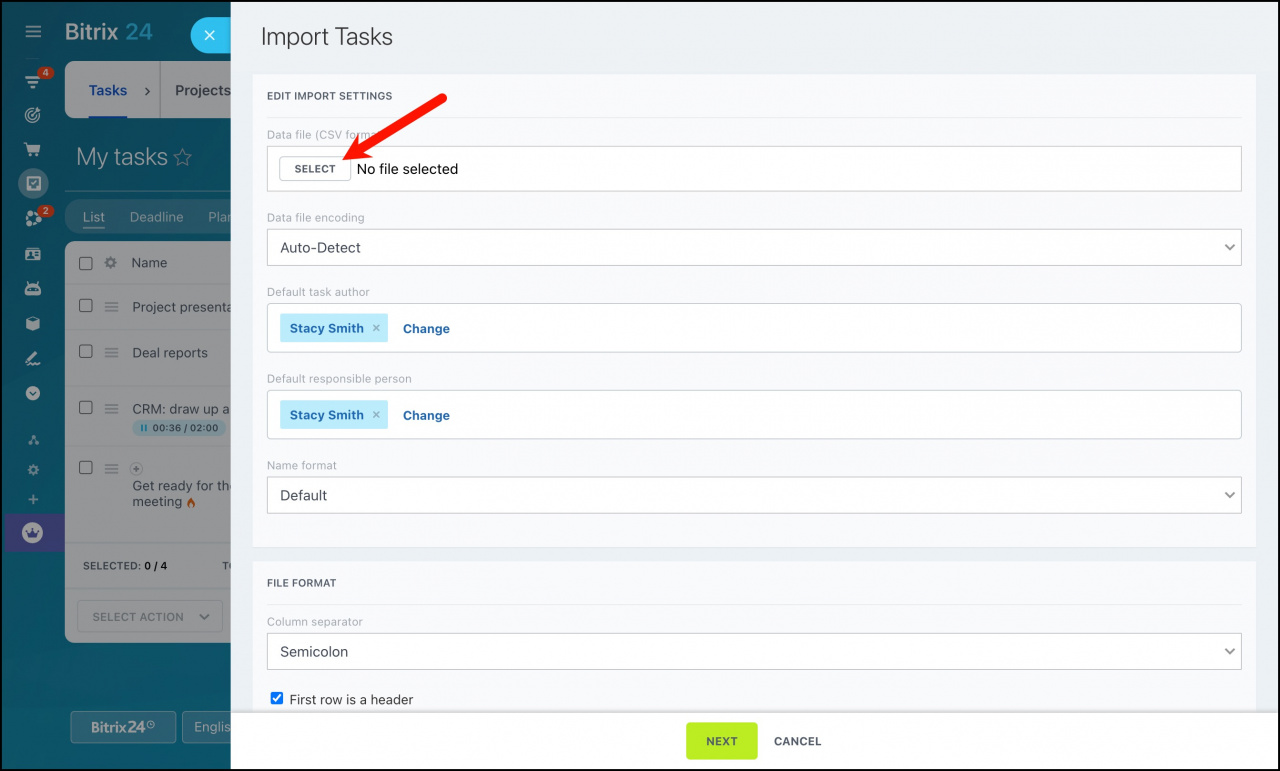 Select Data file encoding.
You can use Auto-Detect option and Bitrix24 will select the correct data file encoding.
Select Column separator that is used in your file, define if First row is a header and if it's needed to Skip empty columns. Then click Next.
Configure field mapping.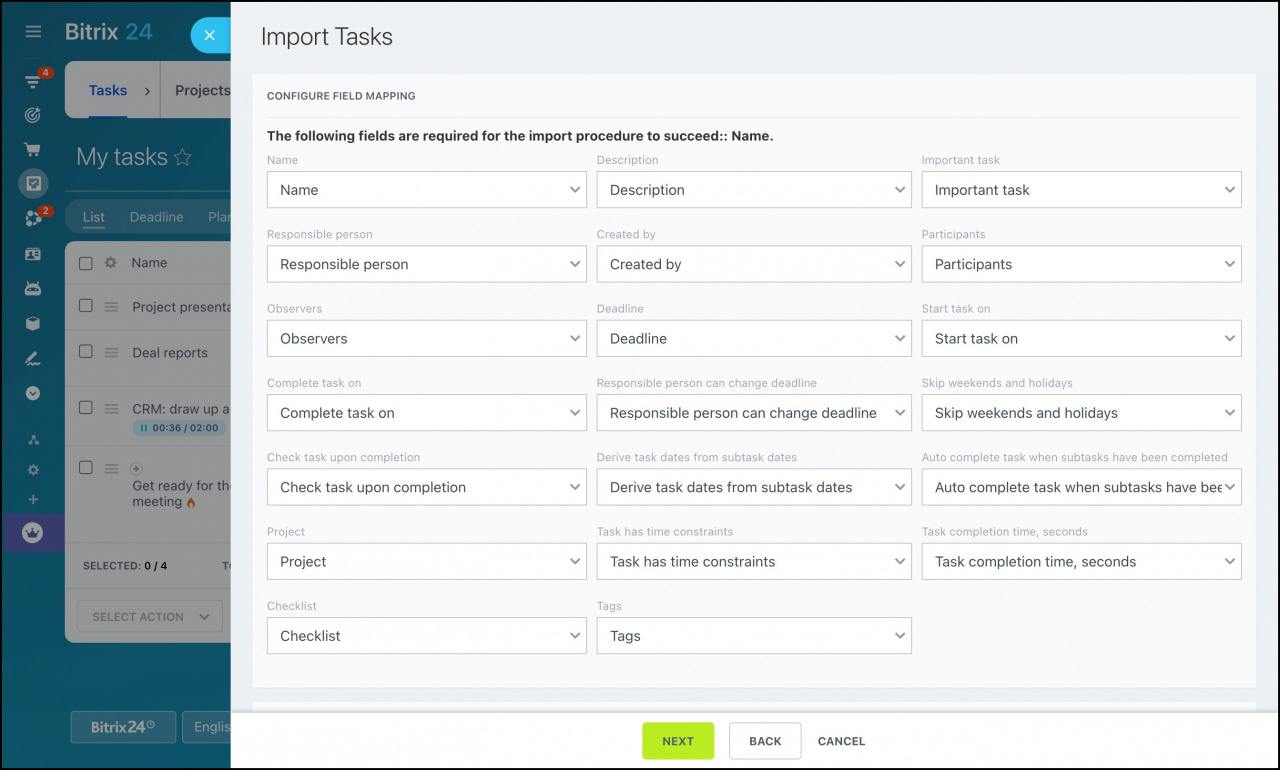 Check the import status. If there are no errors, click Done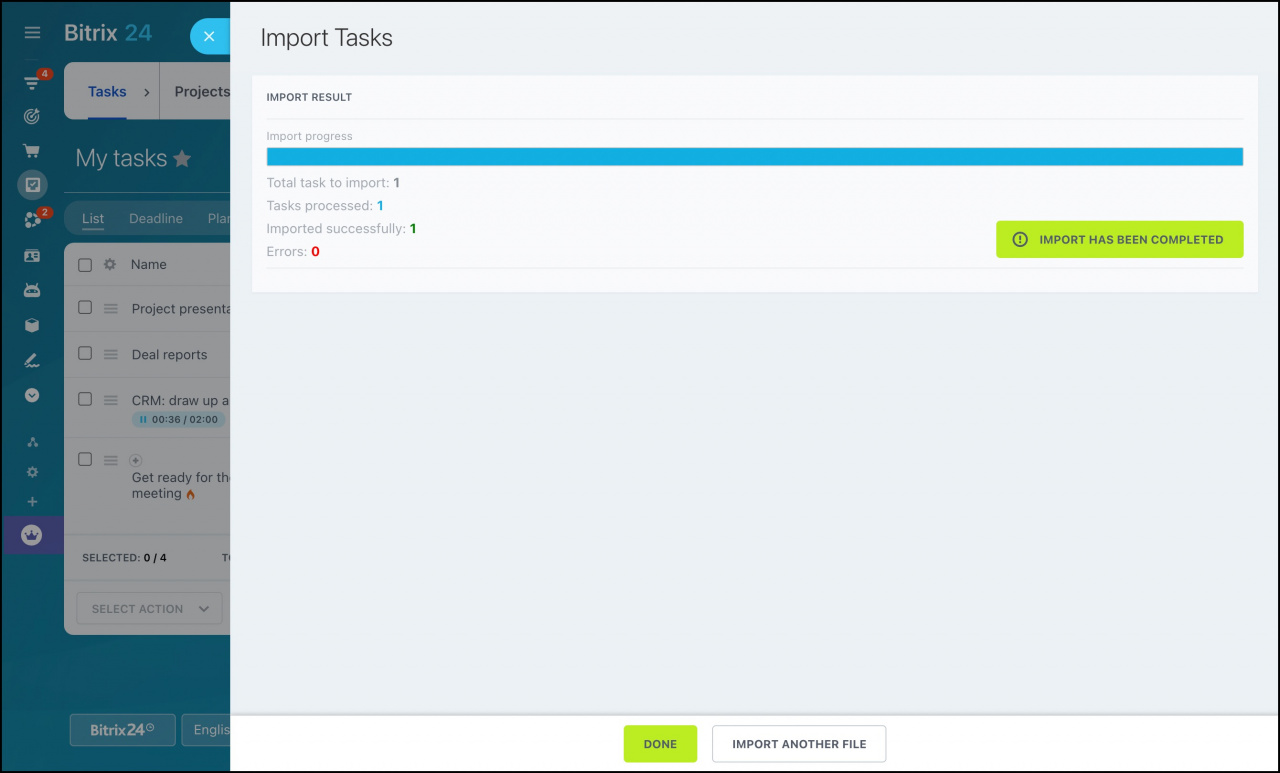 That's it! The task has been successfully imported!