You can process mail in Bitrix24 in Webmail section.
If you have a mailbox connected with Bitrix24, you'll get to messages list. Otherwise, you'll be suggested to connect your email address.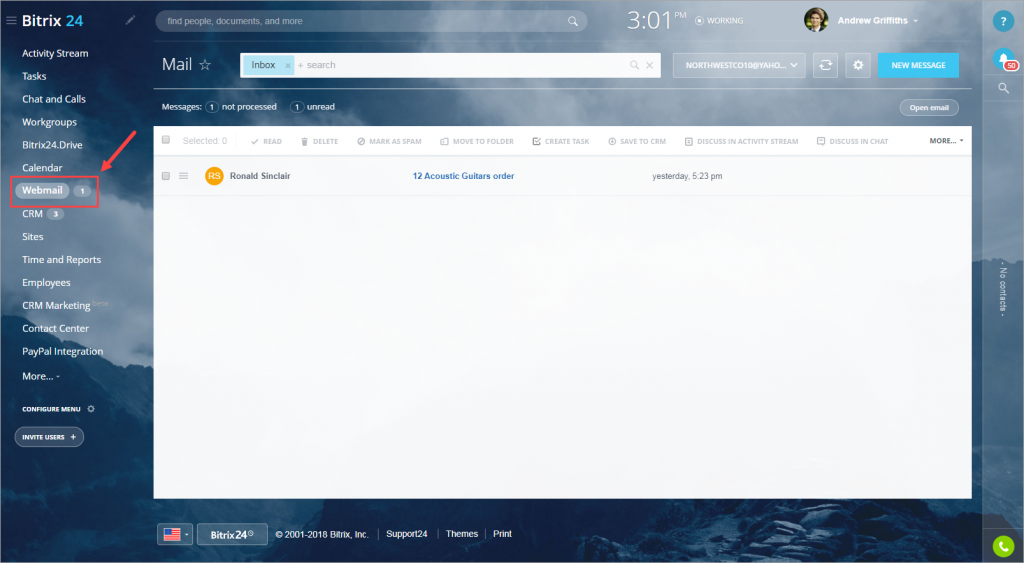 Filters and synchronization
You can filter messages by date, folder or even by the status read/unread.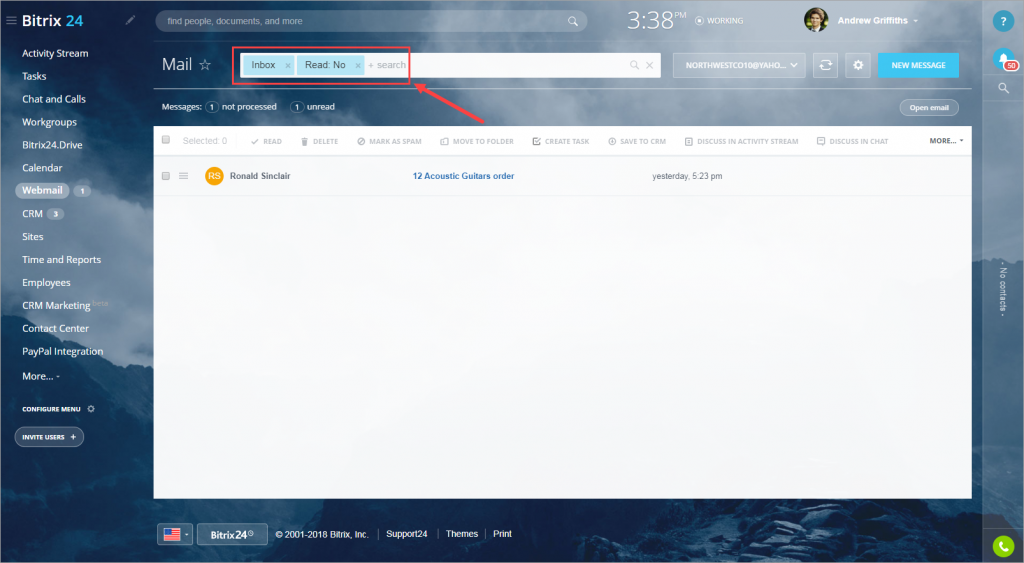 If there are custom folders created in the mailbox, they will be also displayed in Bitrix24.
Click the button to the right of the search bar to view the connected mailboxes list or connect a new one.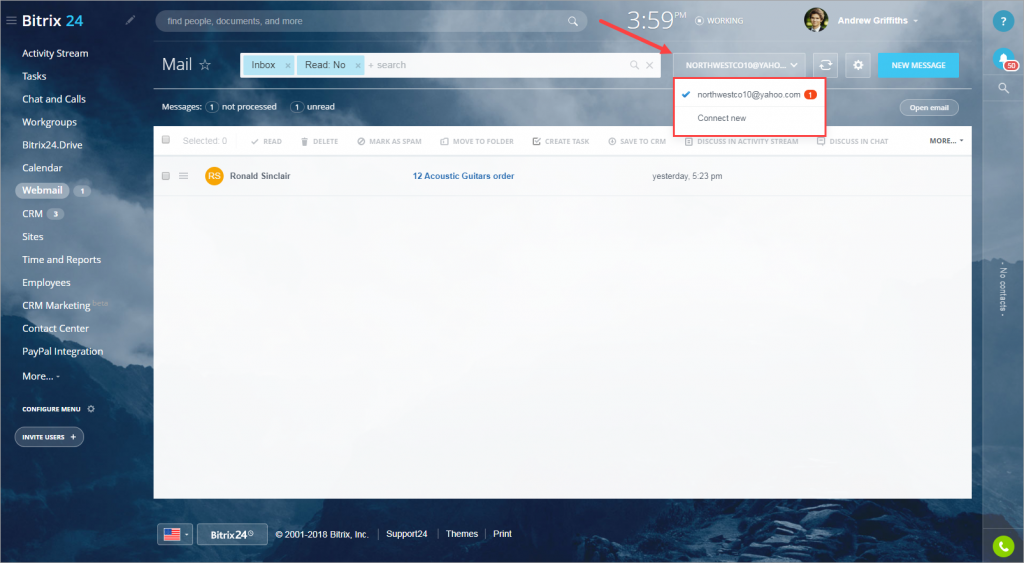 Click Synchronization button to refresh messages list.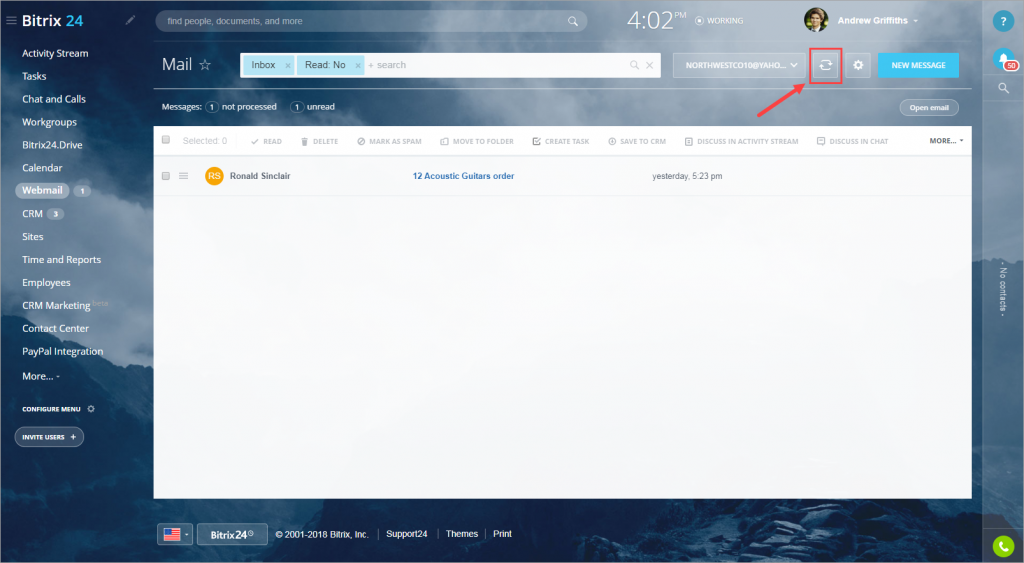 Bitrix24 automatically checks for new mail every 10 minutes.
Mailbox settings and blacklist
Click the Cogwheel button to configure mailbox settings, blacklist and edit the signature.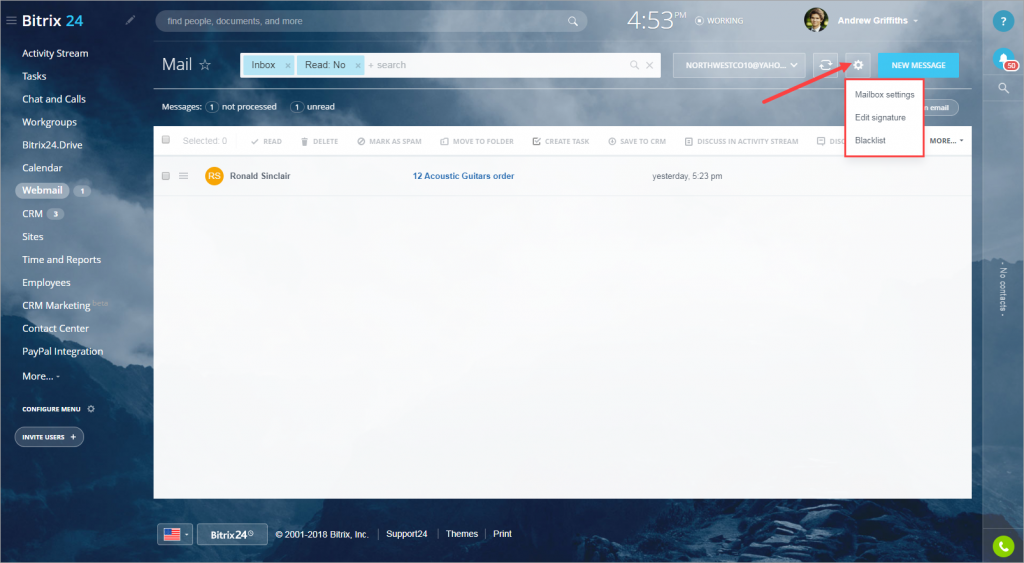 Mailbox settings


Let's overview the settings that can be configured only after connecting your mailbox.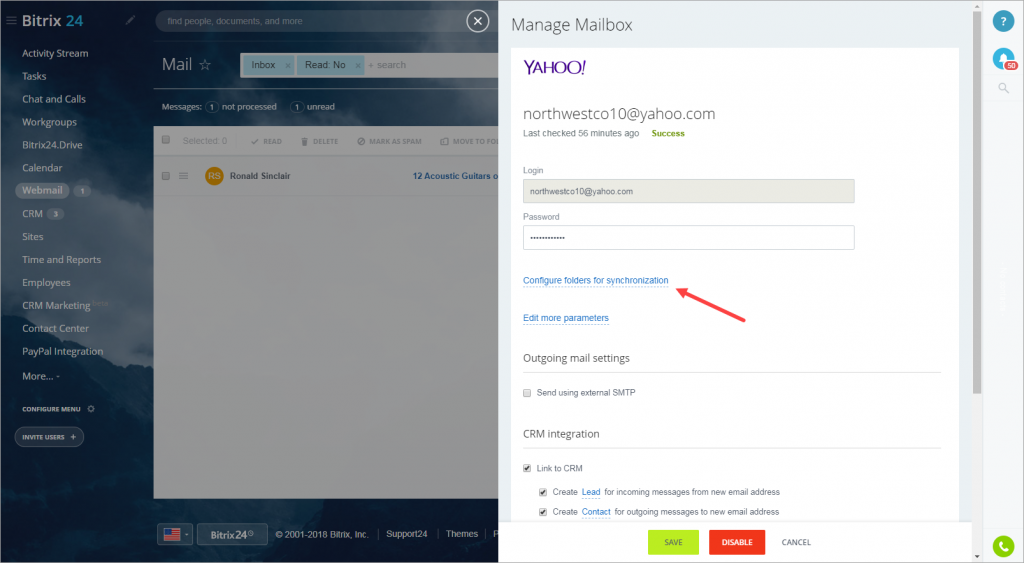 You can configure folders for synchronization.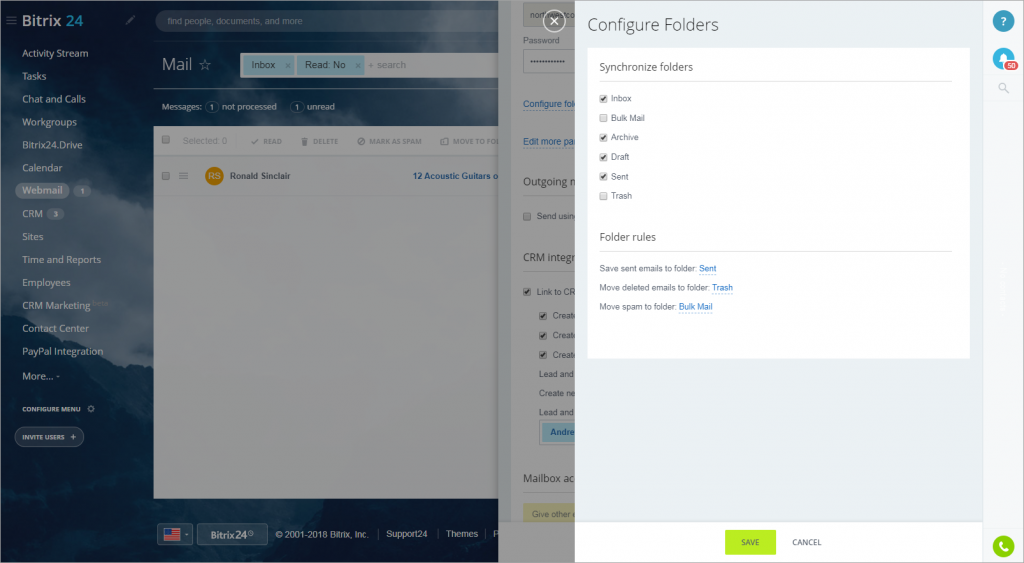 Check the boxes next to folders names that you want to be synchronized and configure folder rules.
You can disconnect the mailbox by clicking Disable.
How to send email
Click New message.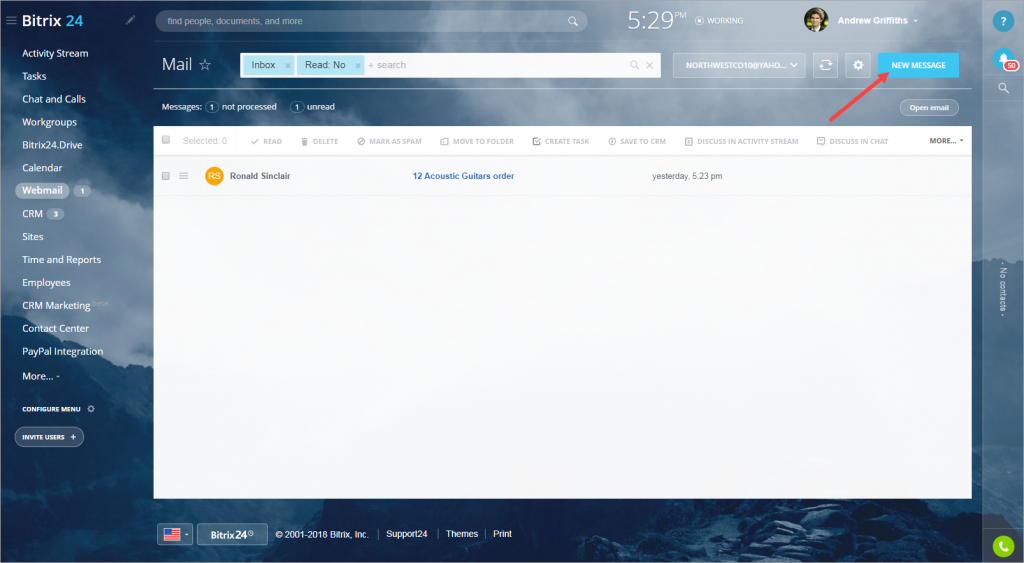 Add recipient, subject and the message itself and click Send.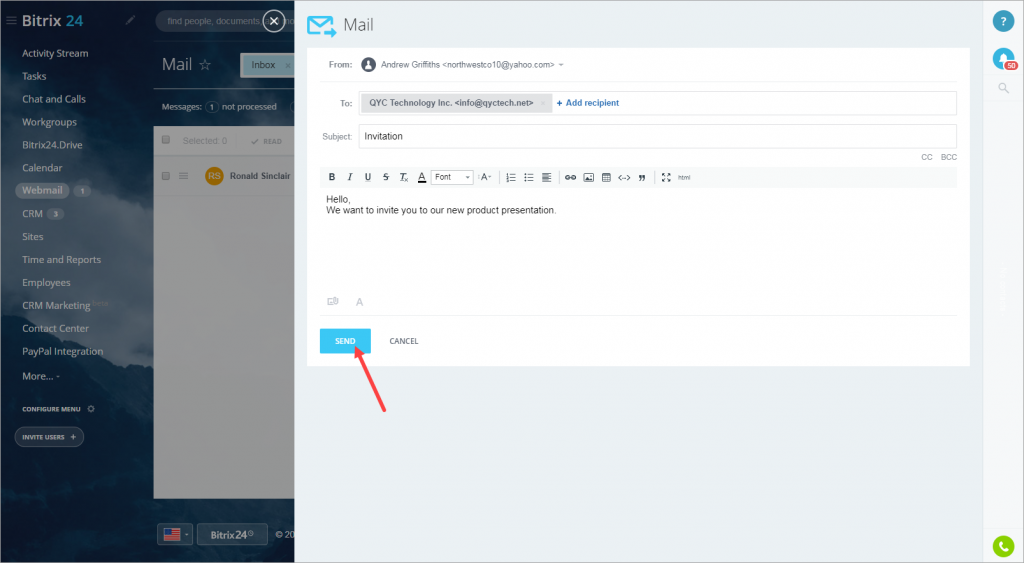 How to process mail
Counters at the top of the messages list show the number of not processed and unread messages.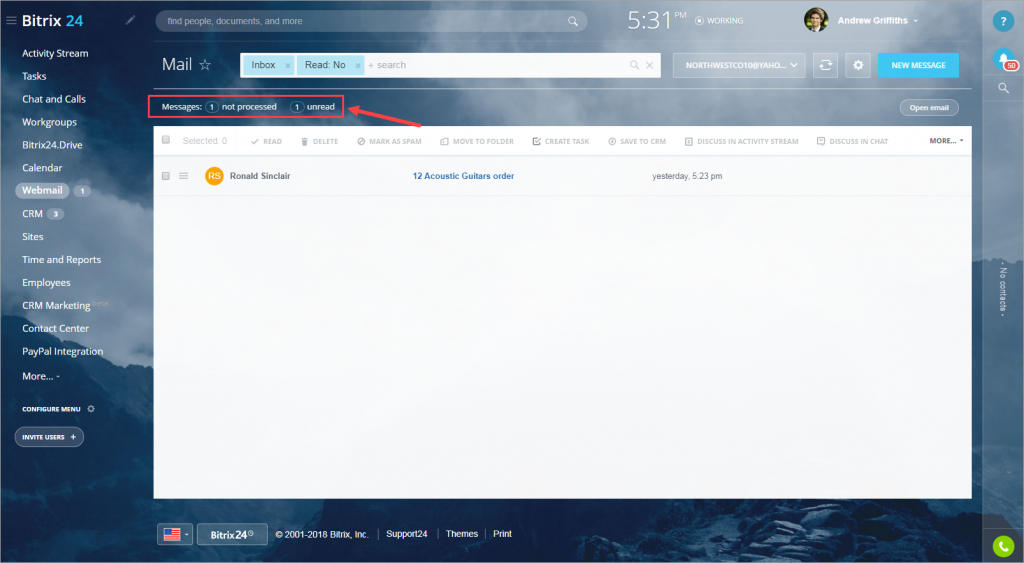 Not processed status means that the message is not linked to task or CRM.
You can view messages list in this section.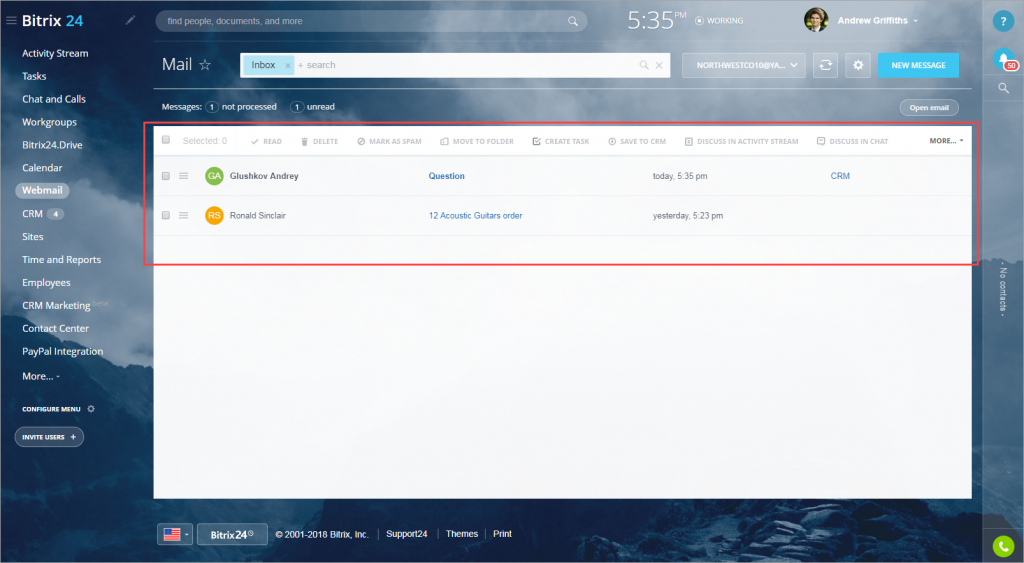 Click the message to read it.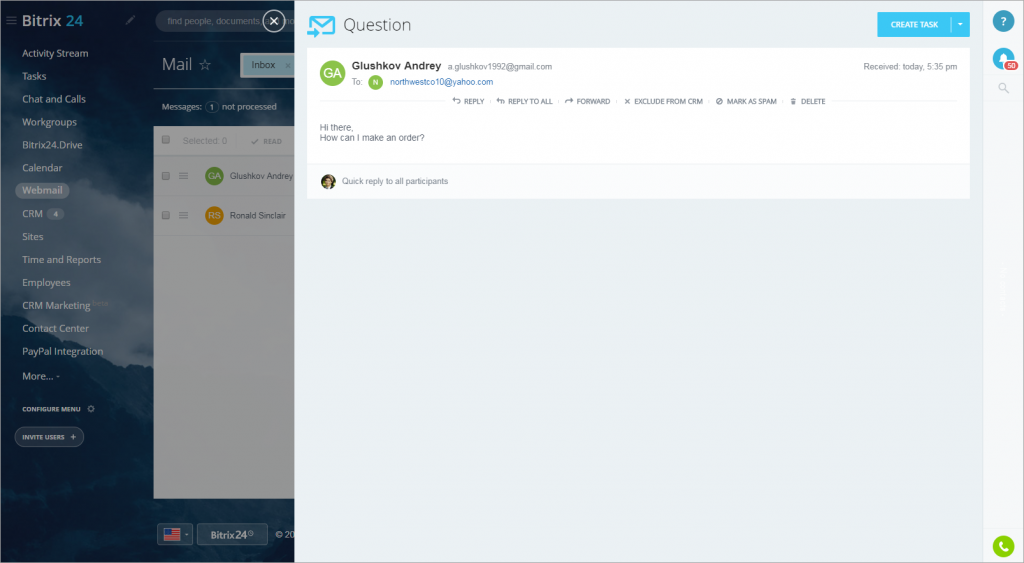 Create task or save the message to CRM in one click.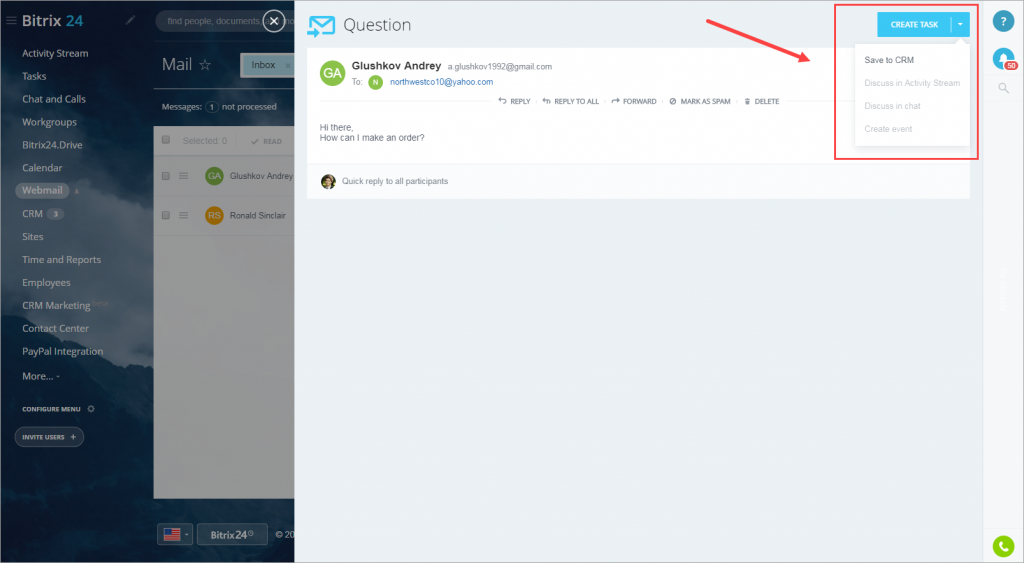 You can also reply, forward or delete the message.
You can also perform several actions in the messages list section.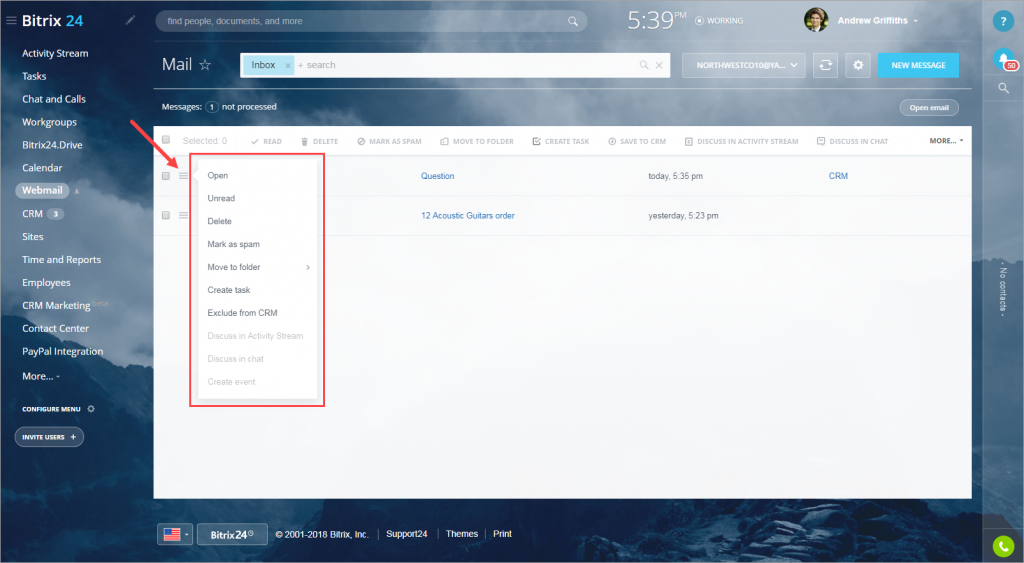 Available actions:
Open message
Mark as read/unread
Delete
Mark as spam
Move to folder
Create task
Save to CRM/Exclude from CRM