One of the main features of Sales Intelligence is tracking the initial traffic source.
Source is the starting point of the client path (social media, banner ad, business card, etc.).
To track the source, use UTM codes. Add UTM code to your website address, and place this URL on your Facebook or Instagram, etc. After the client follows this link and fills out the contact form or callback form, the source will be displayed in CRM.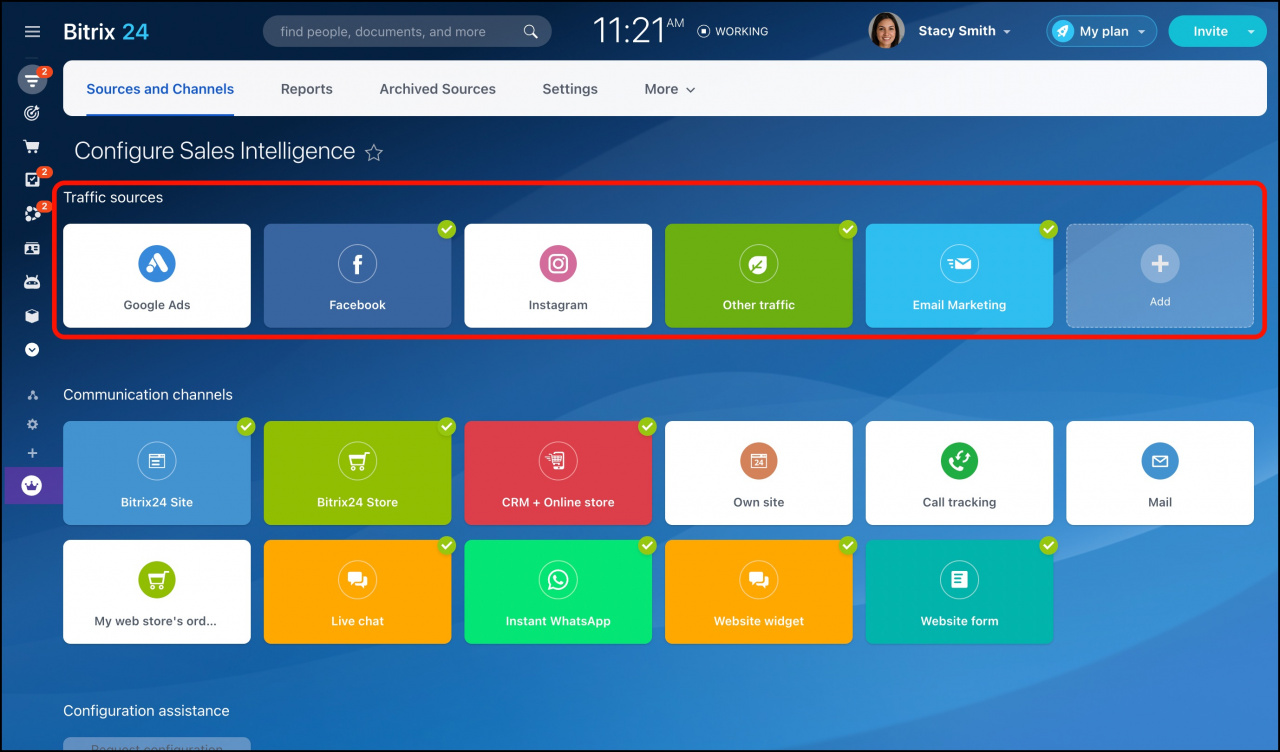 Other traffic includes all customers that don't belong to any of the existing sources in the Sales Intelligence.
In addition to default sources, you can add custom sources. For example, any social media, website or even a billboard!
How to use UTM codes
For example, let's configure Facebook page as a source. Select the source and specify the UTM code for it.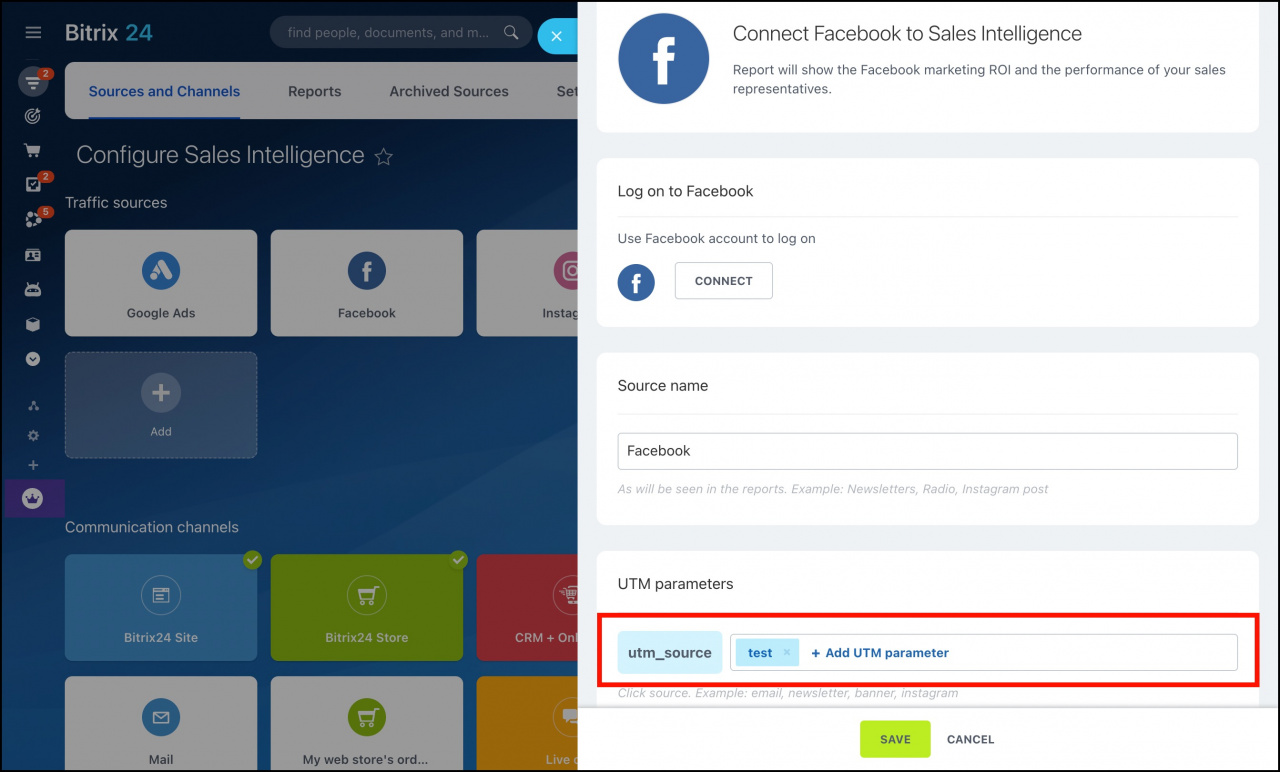 Add your website link with this UTM code to your Facebook page.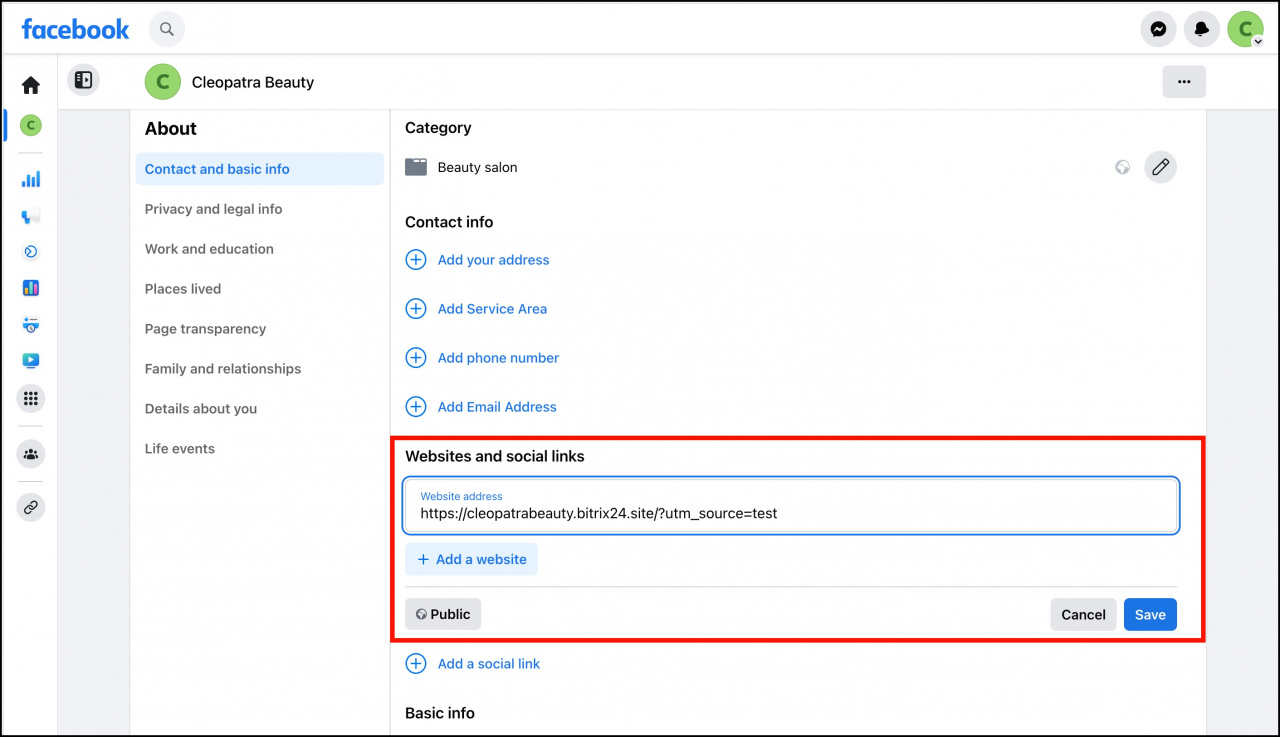 When you click this link, you can see that the UTM code is added to the website address.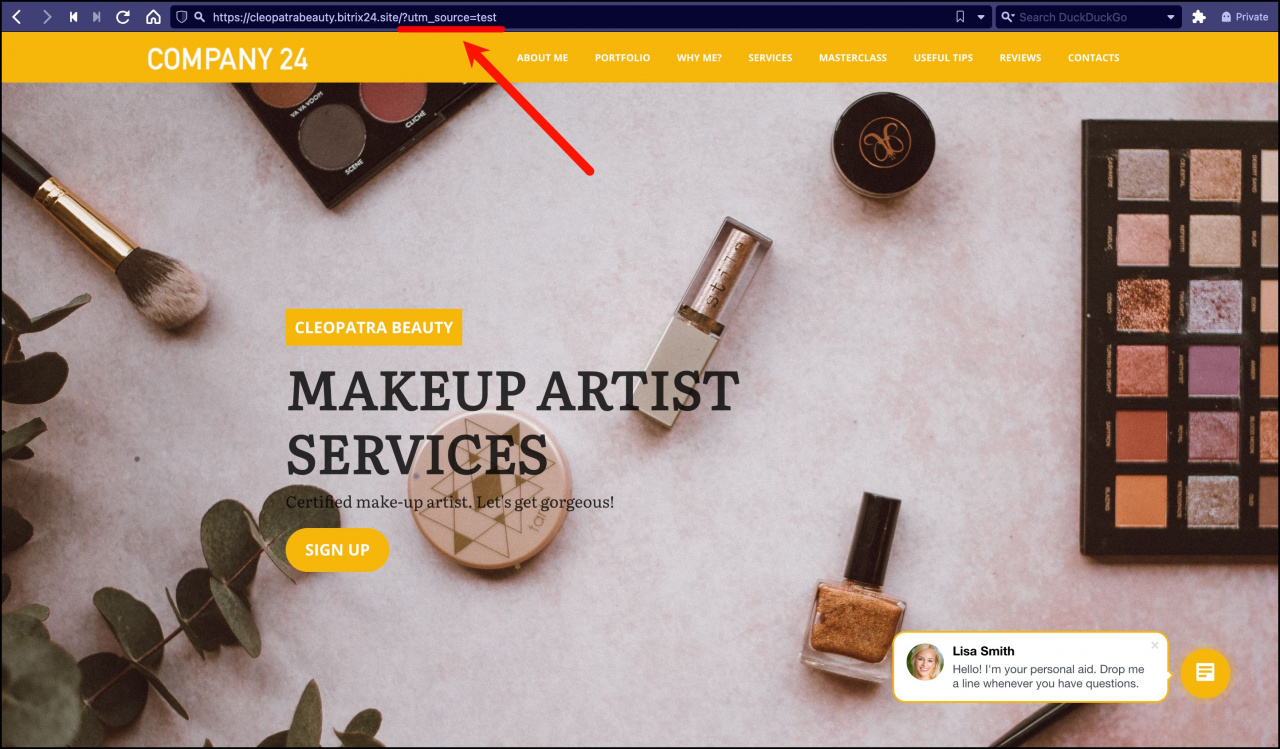 After the client fills out the contact form or callback form, the client path will be displayed in CRM in Customer journey field.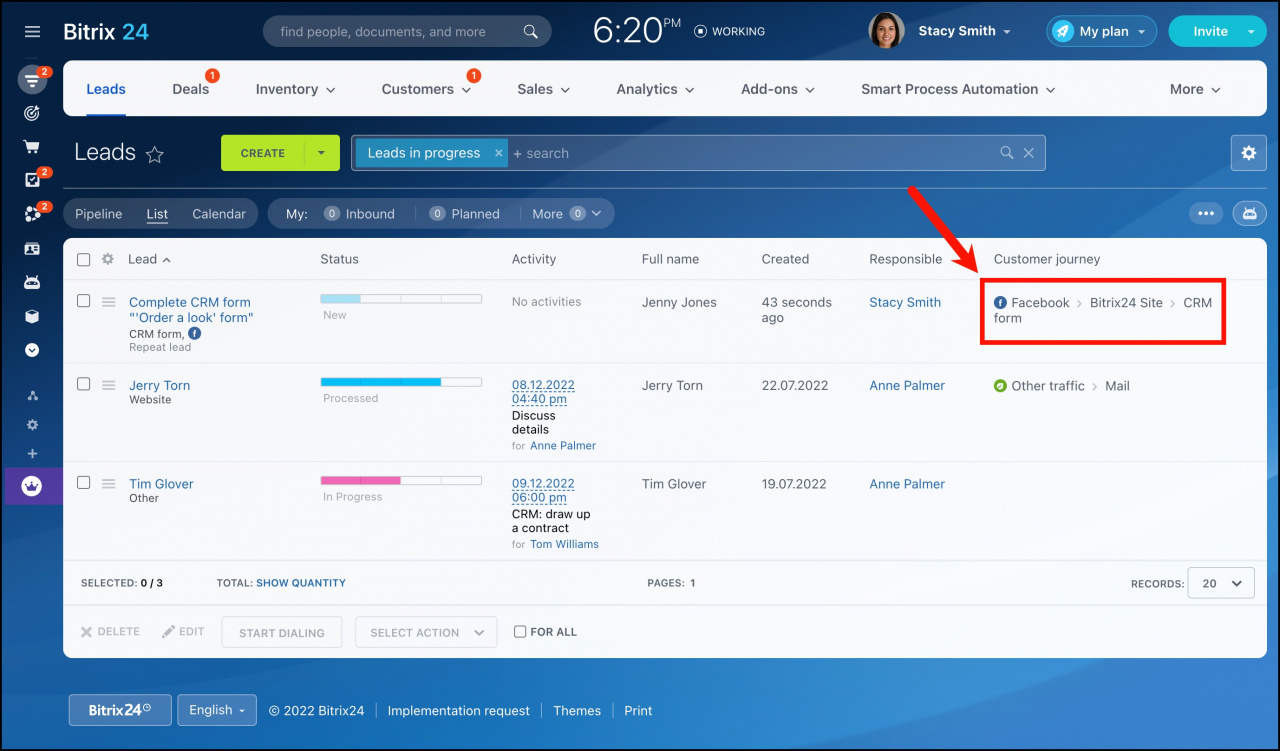 You can also specify a unique email address and phone number for this source.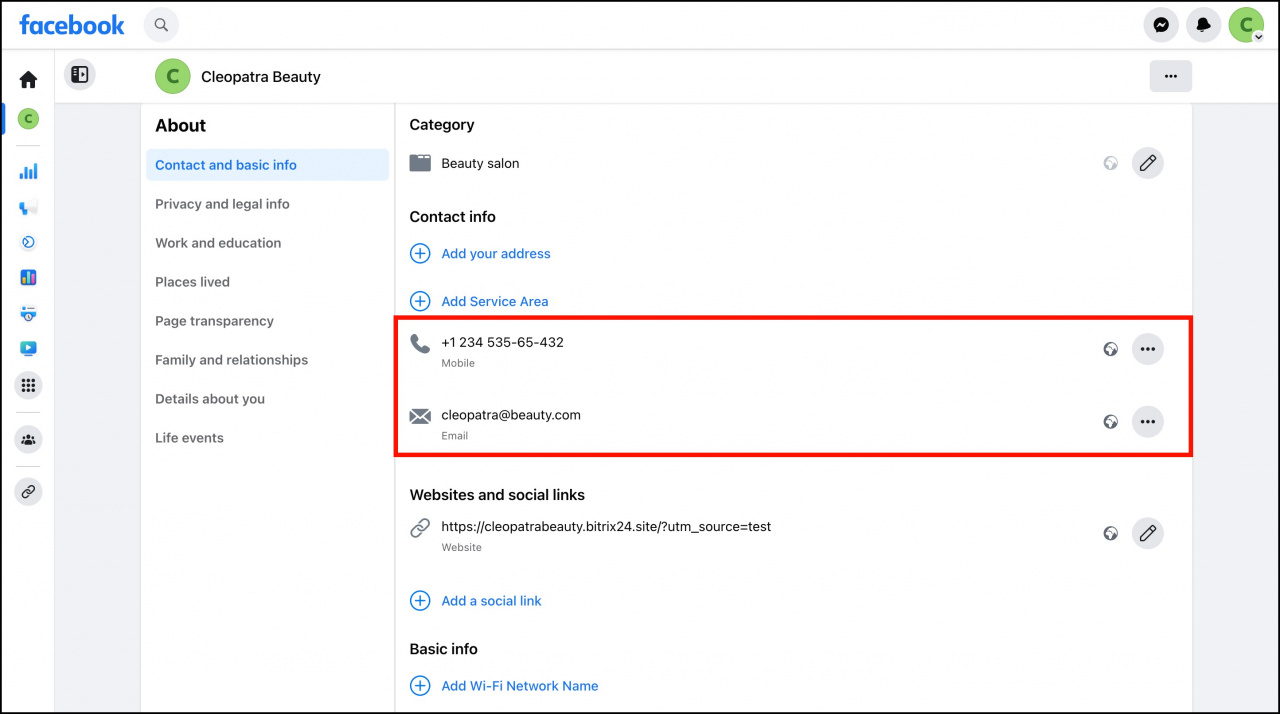 Read more in the article - Assign phone numbers and email addresses to traffic sources.