Our telephony provider Voximplant has disabled the "Connect own number to Bitrix24" option due to many cases of fraud.
You'll get Forbidden CallerID error when trying to connect your own number to Bitrix24.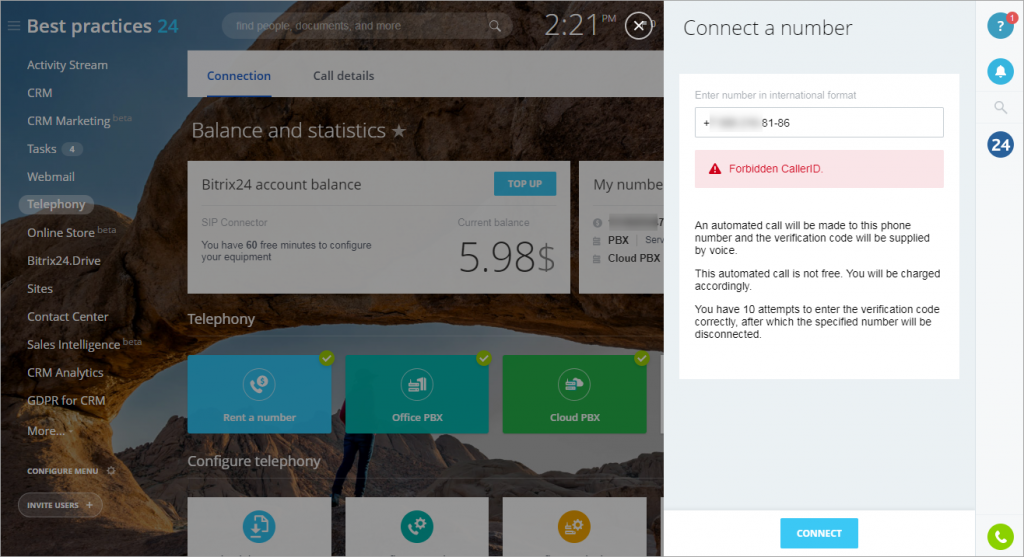 Landline numbers can be re-connected without any limits.
You can also rent a landline, mobile or toll-free number.
Sorry for the inconvenience.