Involvement in tasks section is designed for easier workload management. Here you can view your employees' workload before assigning a task to an employee.
How it works
The Involvement in tasks chart looks like a Gantt chart, so you can see who has too many tasks in the specified period of time, and who doesn't have any tasks at all.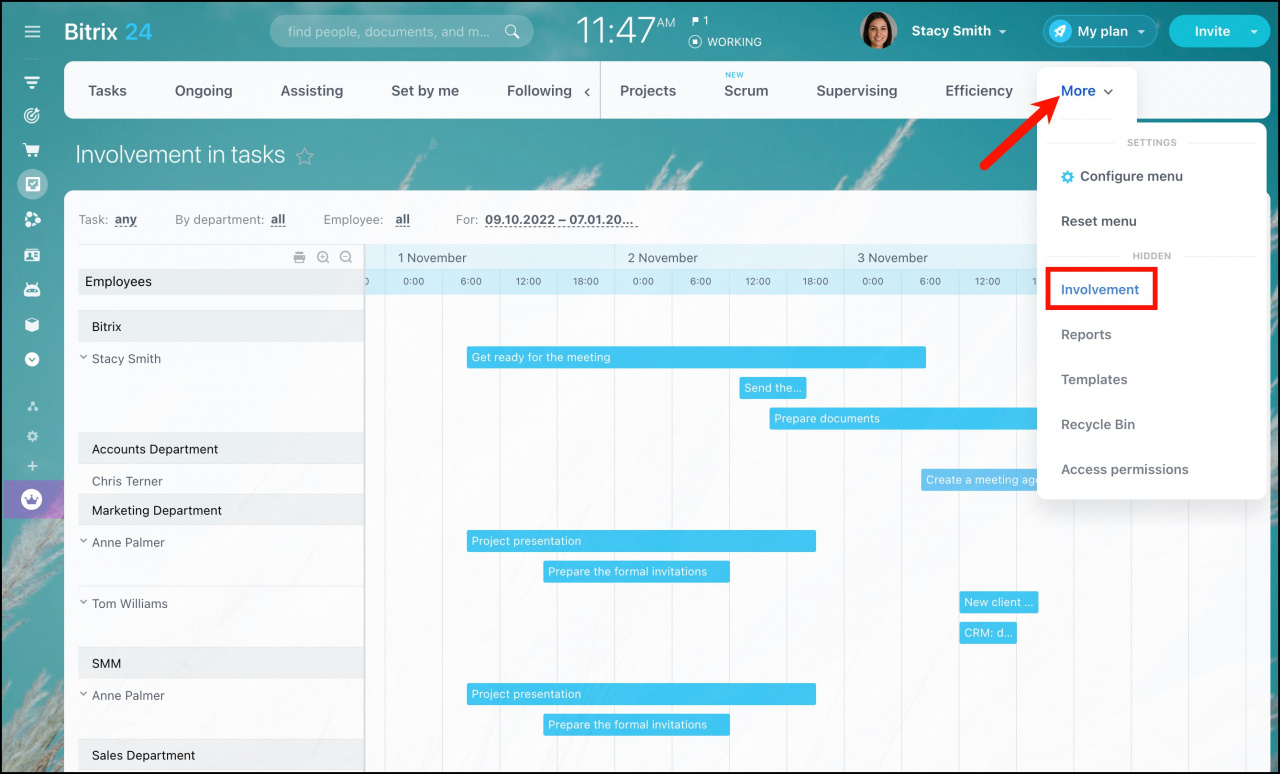 Note:
only those tasks are displayed in the
Involvement in tasks
section that have task start and finish dates specified in the
Time planning
section of the task settings.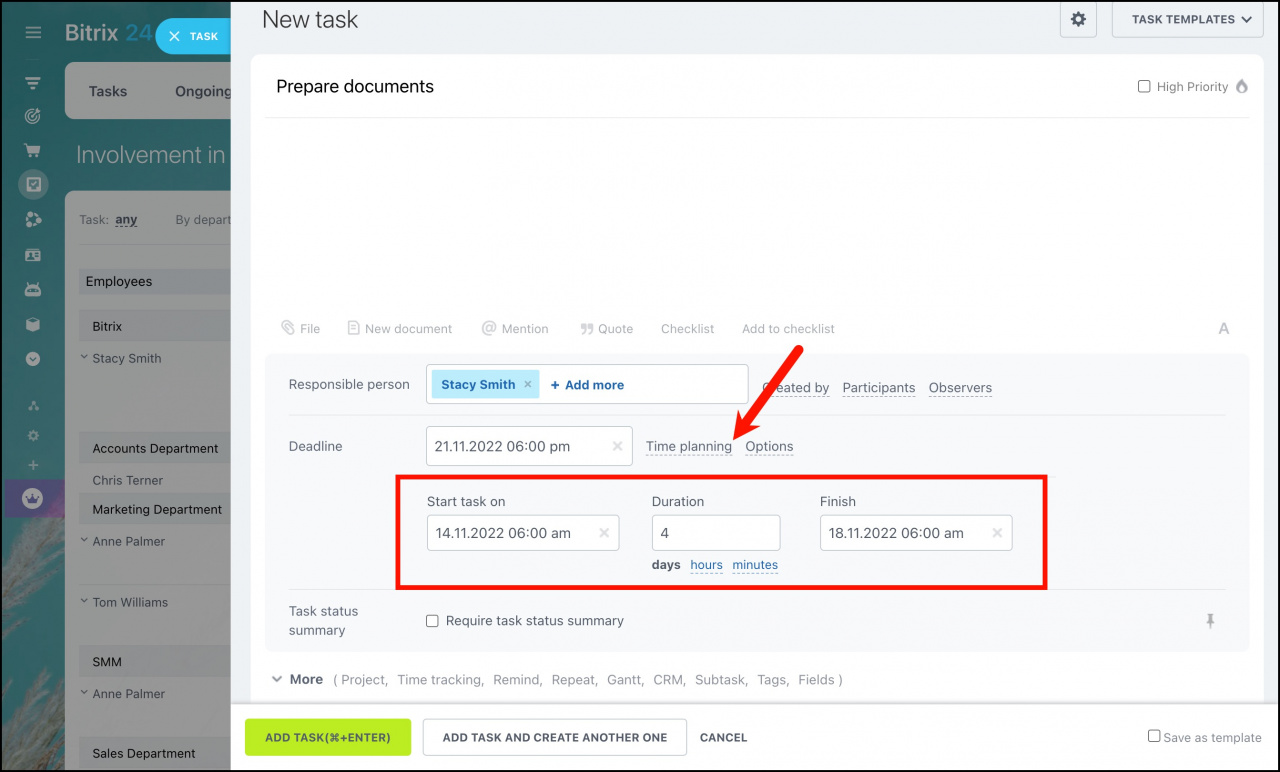 Filters
You can use filters above the chart to view only those tasks that you need.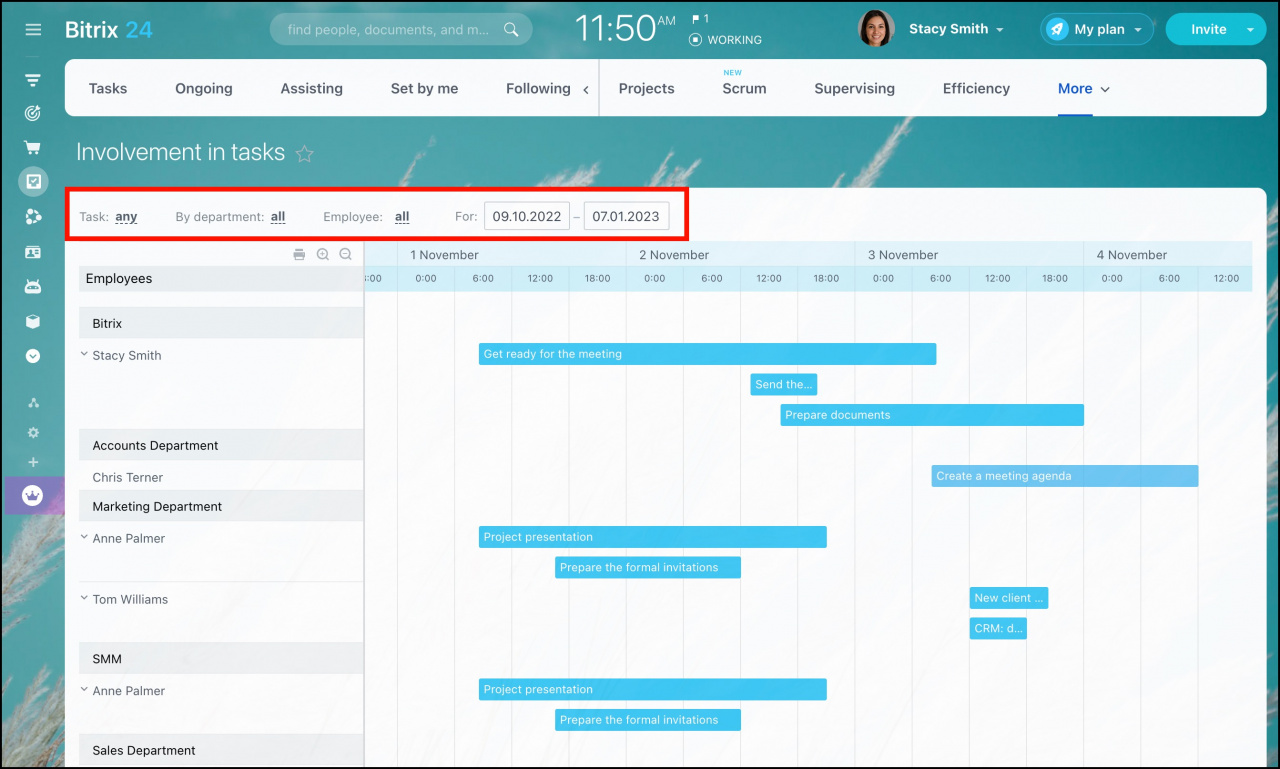 You can filter tasks by status, department, employee and dates.
Please note that the time period set for For filter should not exceed 90 days. In case you try to set a longer time period the dates will be changed automatically.
Recommended articles: