You can have no more than 2 simultaneously running workflows for the same element at the same time (e.g. no more than 2 Feed workflows at the same time).
Check if this tool is available on your plan. You can find all the information about Bitrix24 plans on the pricing page.
Workflows configuration
Unlike other preset workflow templates in Bitrix24, this is a simple request form you can send to any employee.
Configuration: Bitrix24 administrators can use Settings option for workflow configuration: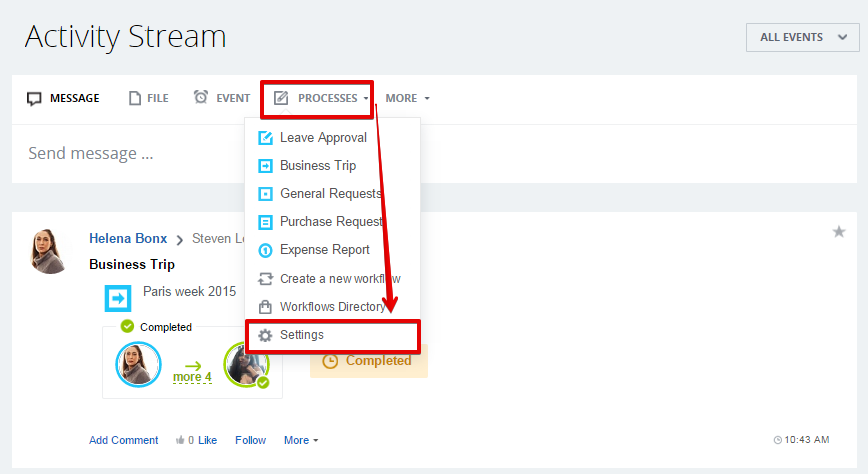 - set which workflows will be shown in Feed:

- set access permissions for Bitrix24 employees - for that click on the workflow name>settings:

The "edit workflow" page will be opened - click access section:

New fields can also be added to the workflow: click "workflow fields":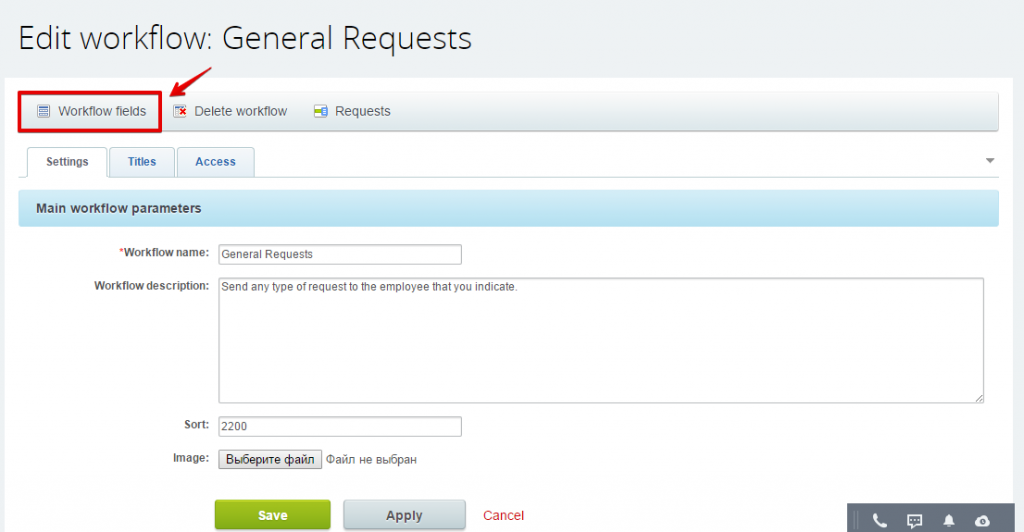 Here you can edit existing fields or add new ones:

In the new field form you should:
- give a
name
to the new field;
- choose
field's type
(string, file, date, number, list, etc.);
- you also can set the field to be
required
(form won't be sent until it is filled),
multiple
(field may have more than one value):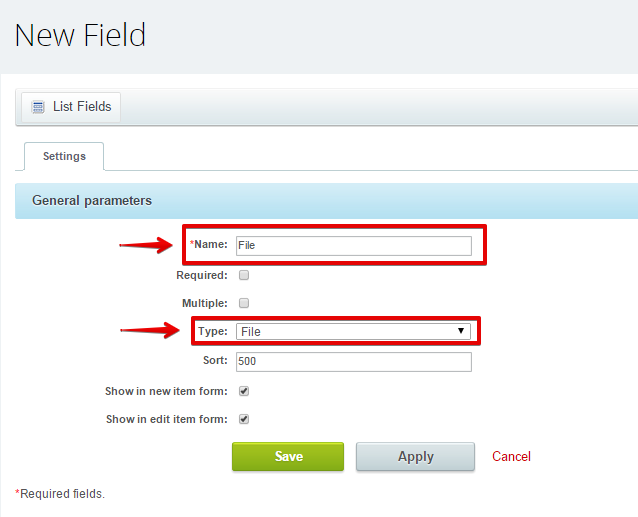 After the new field is added - it will appear in the workflow (request) form: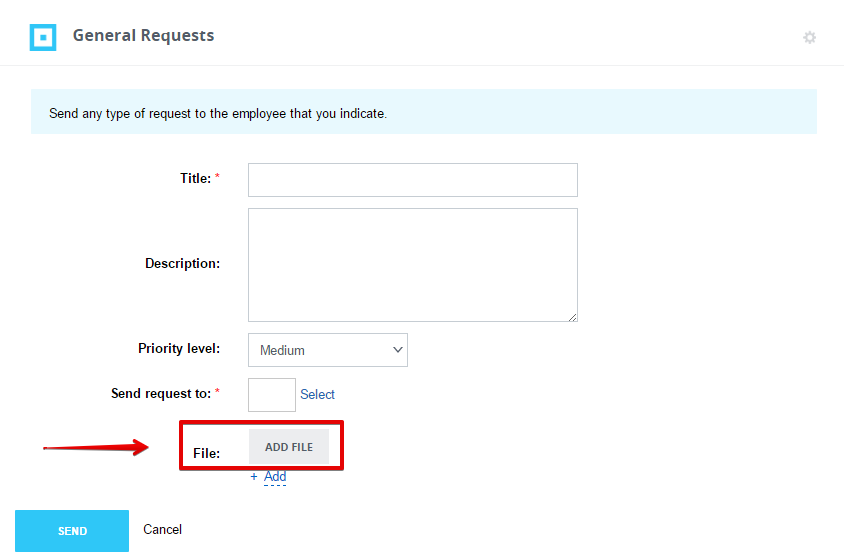 The workflow template conditions & rules can also be customized:
- use "business process" icon in the workflow page:

- click on the workflow name in the business templates page:

- business process template edit page will be opened - here you can edit the process with the help of right-sided menu: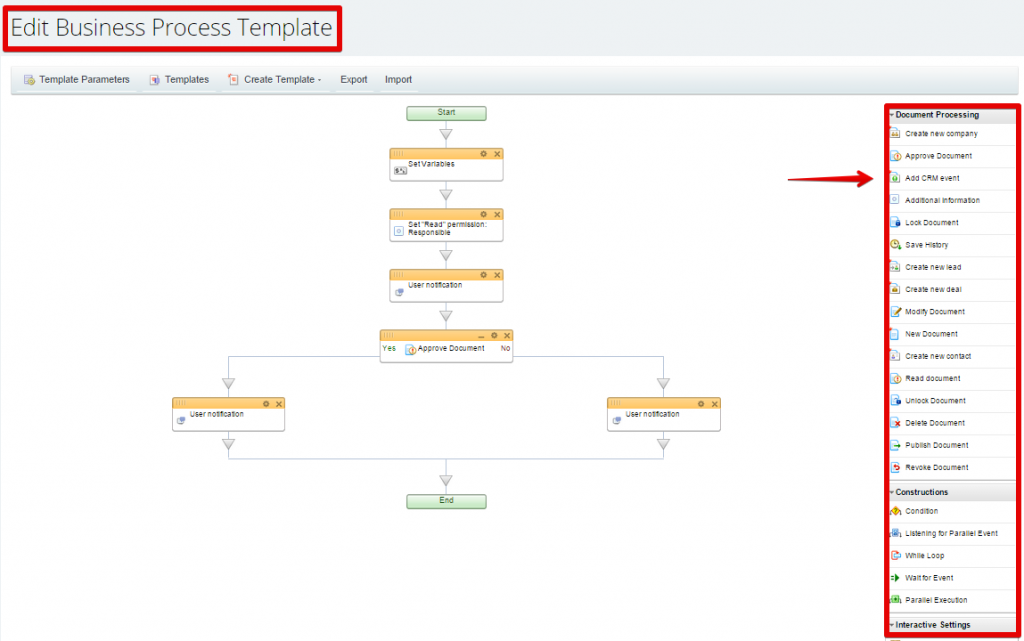 Please read our Training Course for more information on business processes creation.
How the General Requests workflow works
You will need to fill the following required fields - title and sent request to, if you'd like you can also add description and priority level: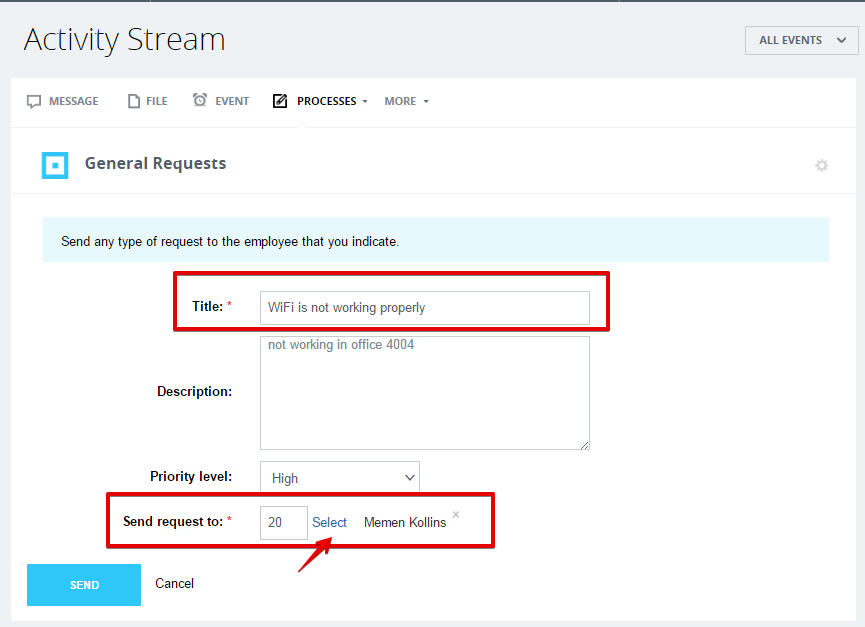 The employee whom you have addressed your request will receive it immediately with "refuse" or "accept" tabs: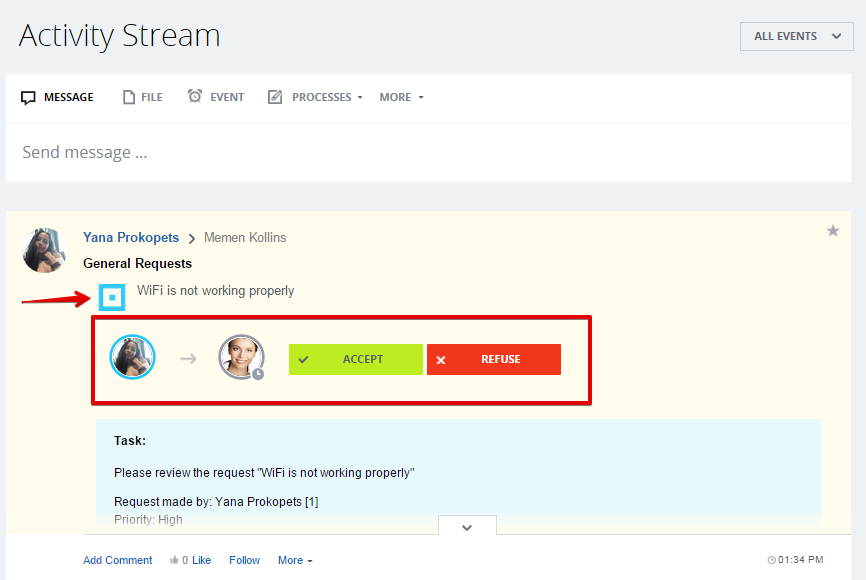 After the user responsible for the requests accepts it, the workflow is immediately updated in Feed with "completed" status: