Management of duplicate records may be as important as either winning or losing a deal. Often a single lead or contact has multiple employees working with it, and so it's important to have all the information related to the client located in a single record.
There is a duplicate control option in Bitrix24 that can automatically find and merge duplicate leads, contacts and companies. If some fields have different values, you'll be suggested to select what value will be used when merging CRM records.
Each sales manager can perform duplicate control only for own records and those he/she has access to. Duplicate control won't be available if you don't have access permissions to update and delete records. Read more in the article -
Access Permissions in CRM
.
To use the duplicate control option, go to Contacts, Companies or Leads section > click the gear button > Duplicate control.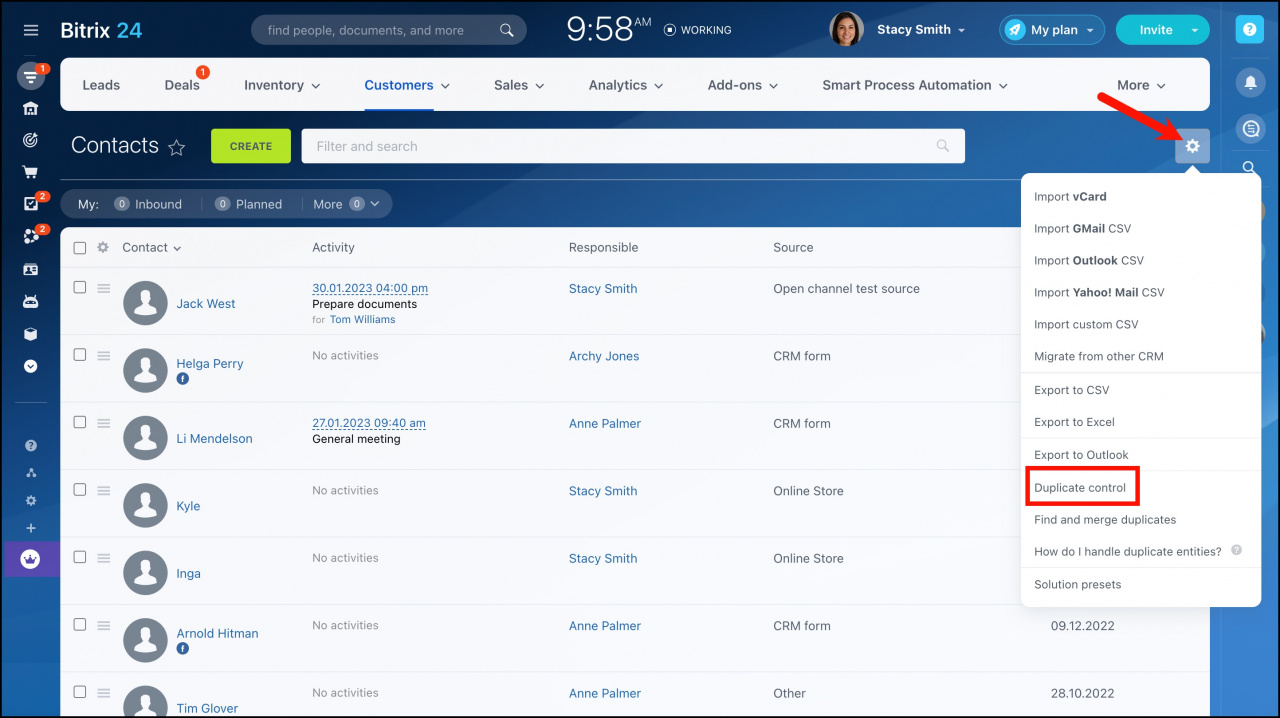 Select fields that duplicates will be searched by.
Next fields are available:
Leads - Full name, Company name, Phone, E-mail;
Contacts - Full name, Phone, E-mail;
Companies - Company name, Phone, E-mail.
Click the Start scan button.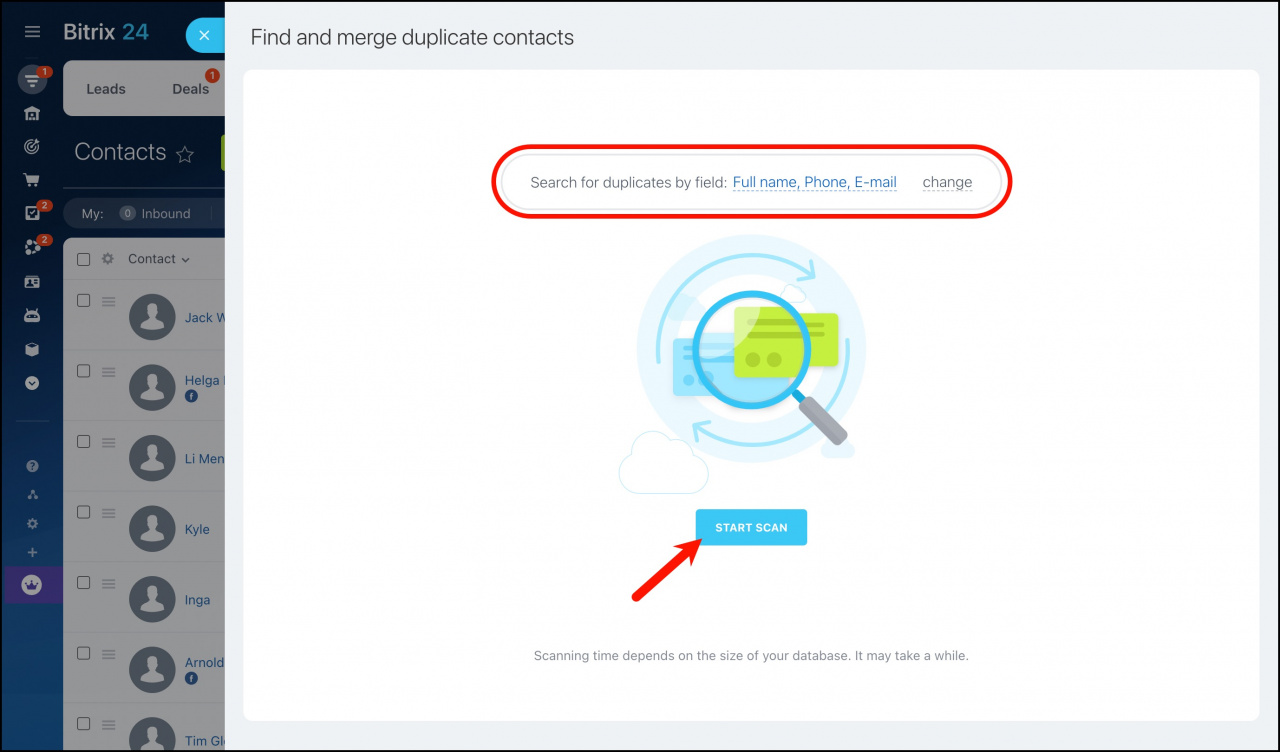 Then you'll see how many duplicates are found.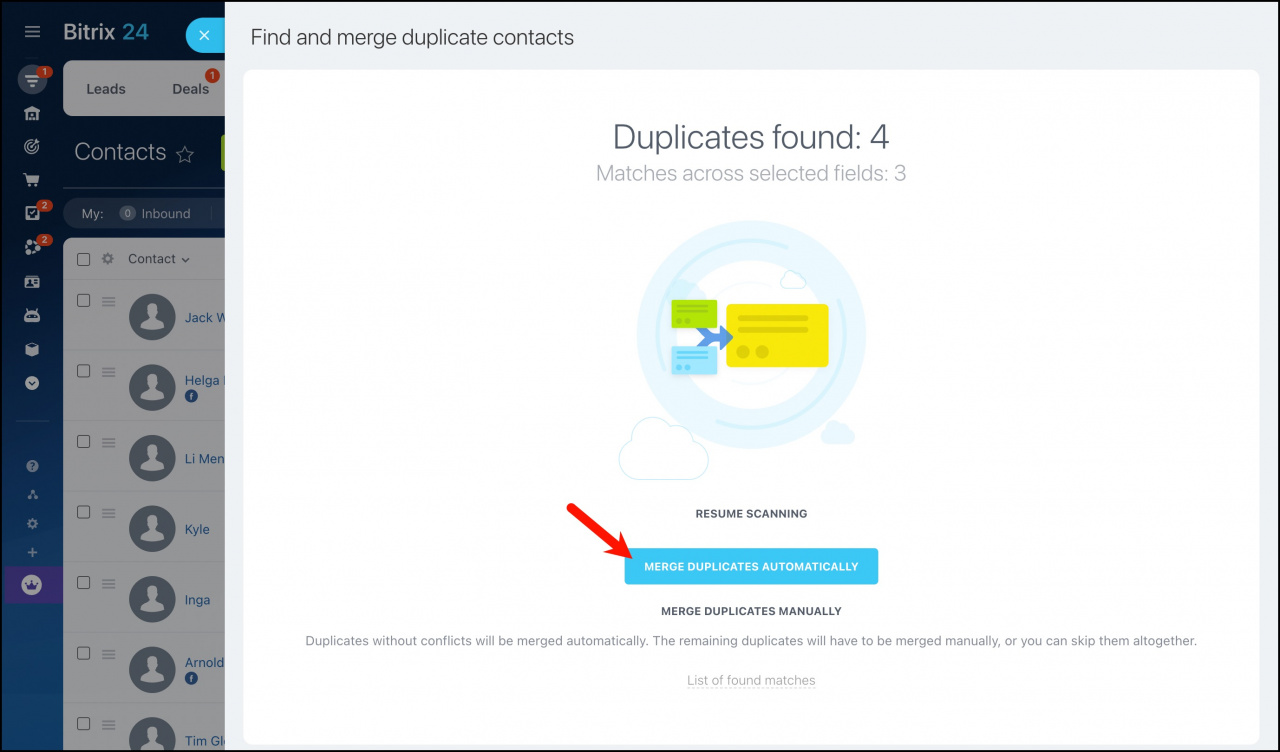 Click Merge duplicates automatically. Duplicates without conflicts will be merged automatically. The remaining duplicates will have to be merged manually, or you can skip them altogether.
If duplicates are merged automatically, you'll see the number of duplicates processed.
If there're different data found while merging, you have to select the fields to use in a resulting profile manually.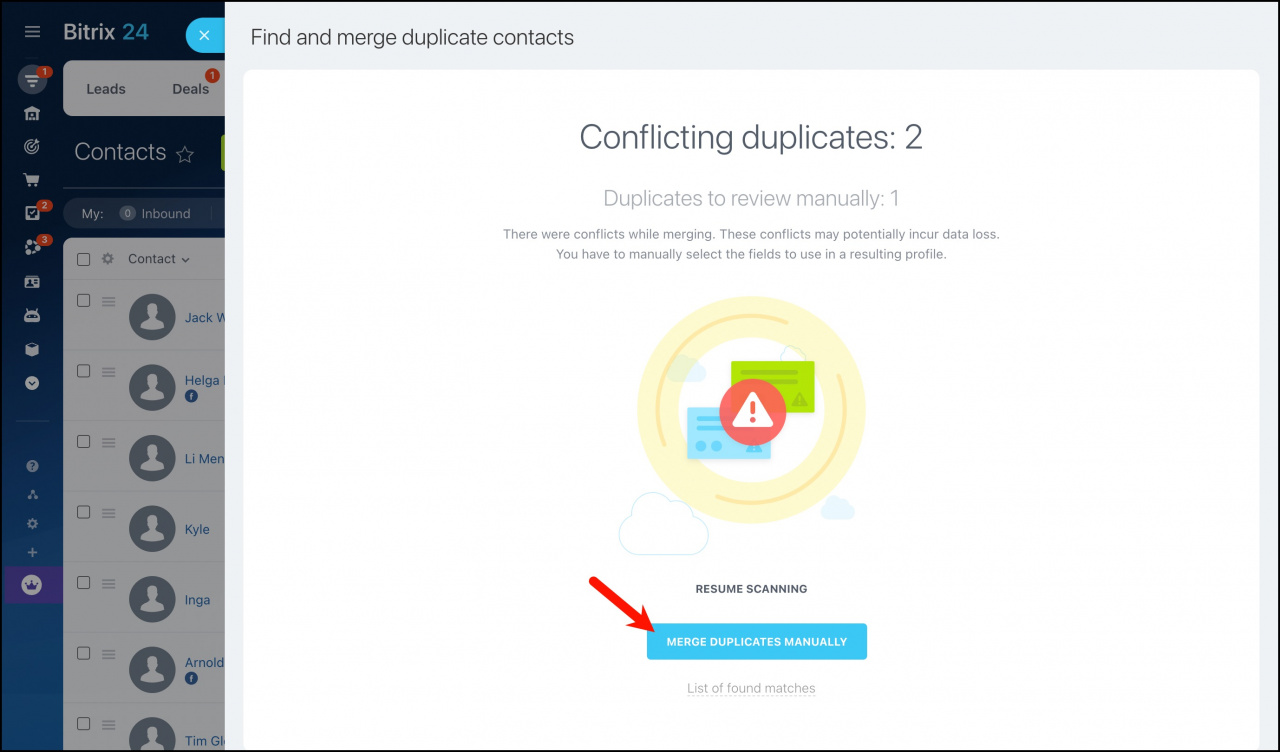 How to mark items as not duplicates
Items that you do not want to merge can be marked as Not a duplicate. In this case, the automatic search for duplicates will no longer offer to merge them.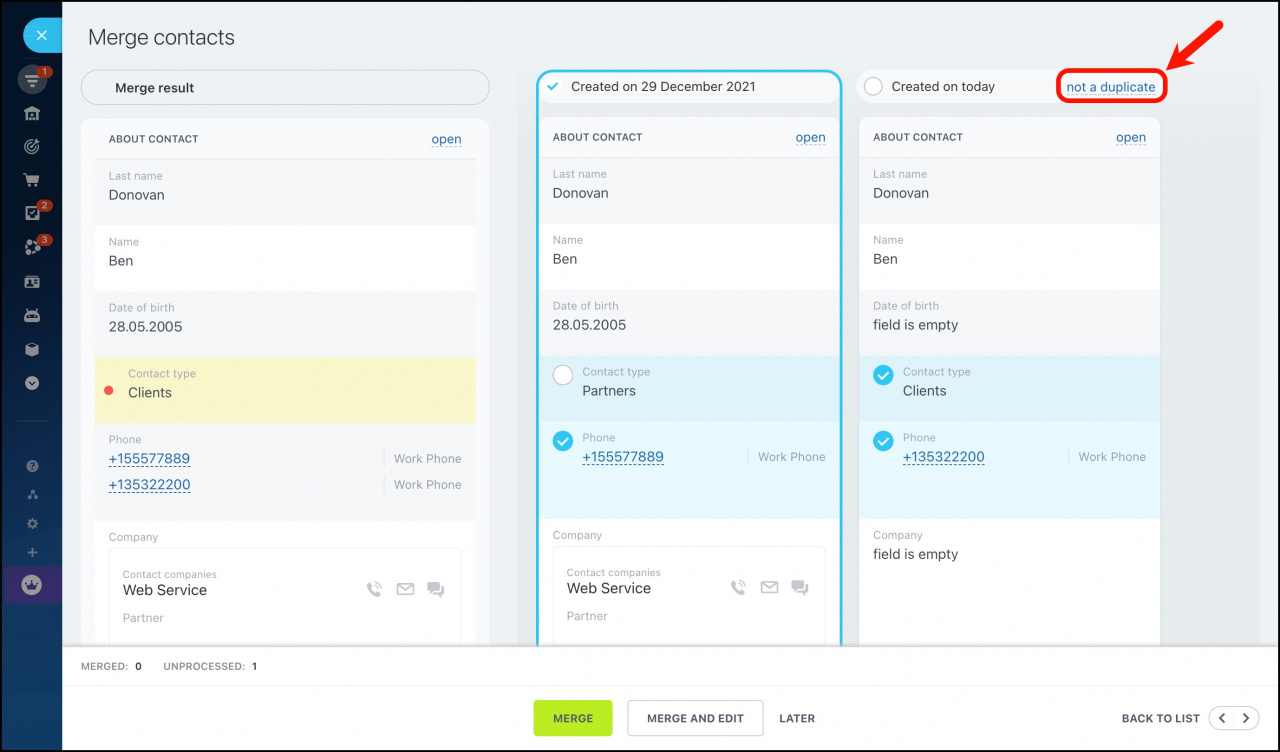 Items are marked as non-duplicates for each user individually. For this reason, the number of duplicates available for merging may vary from user to user.
Select the priority CRM record from the list. It'll be used as a foundation for the merge result.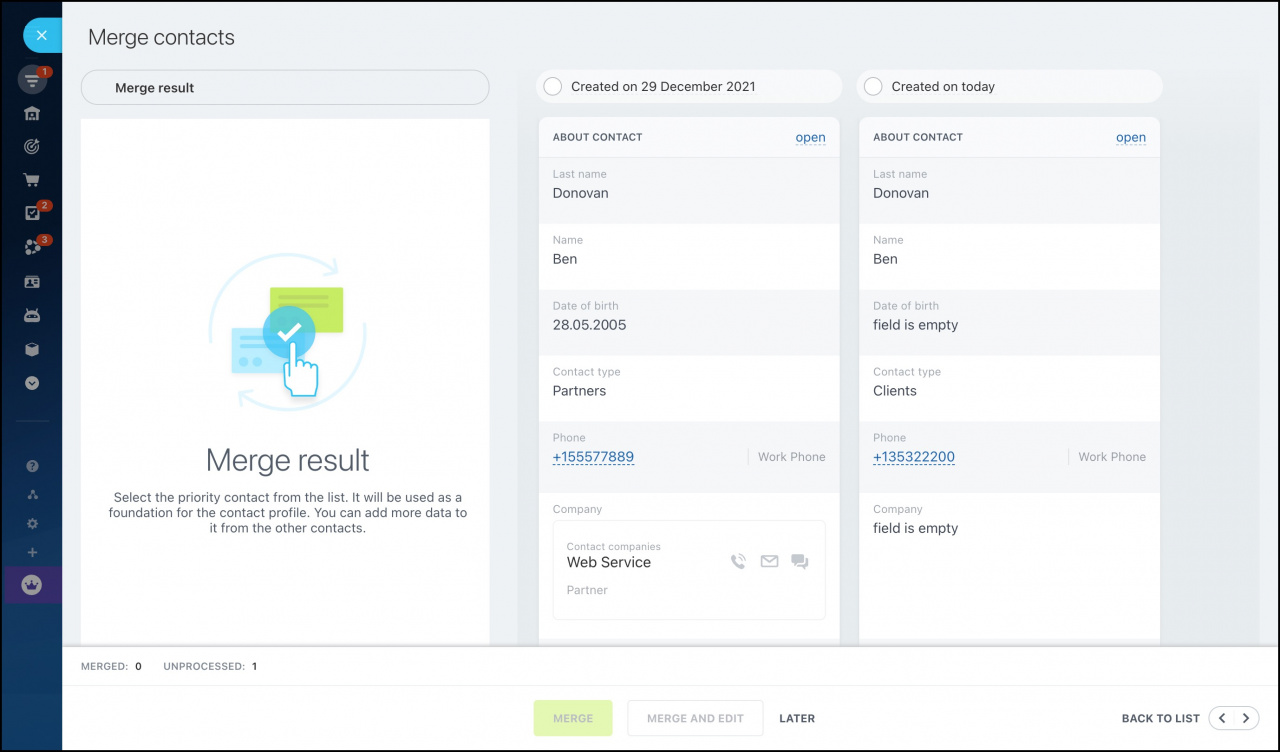 One field may have different values when merging CRM records. Select the one that you want to be added to the merge result.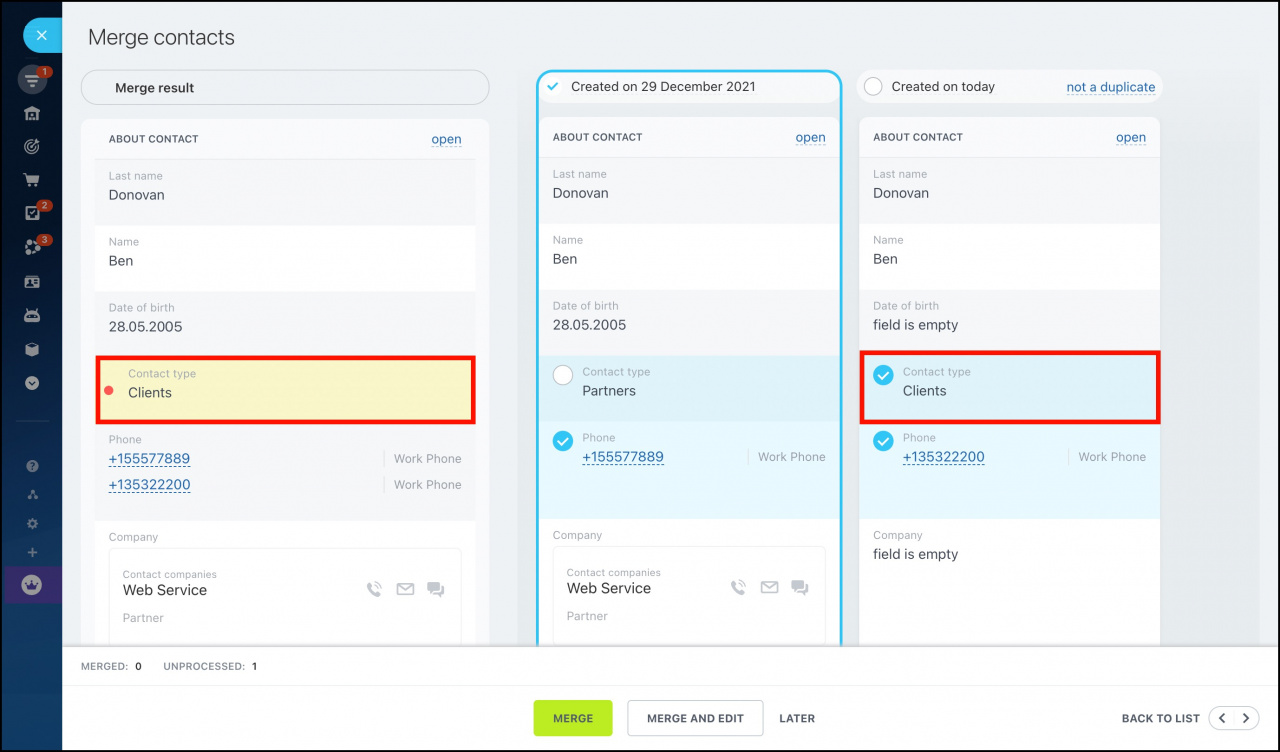 When you are ready, click the Merge button and CRM records will be merged. You'll see the Success message after merging is finished.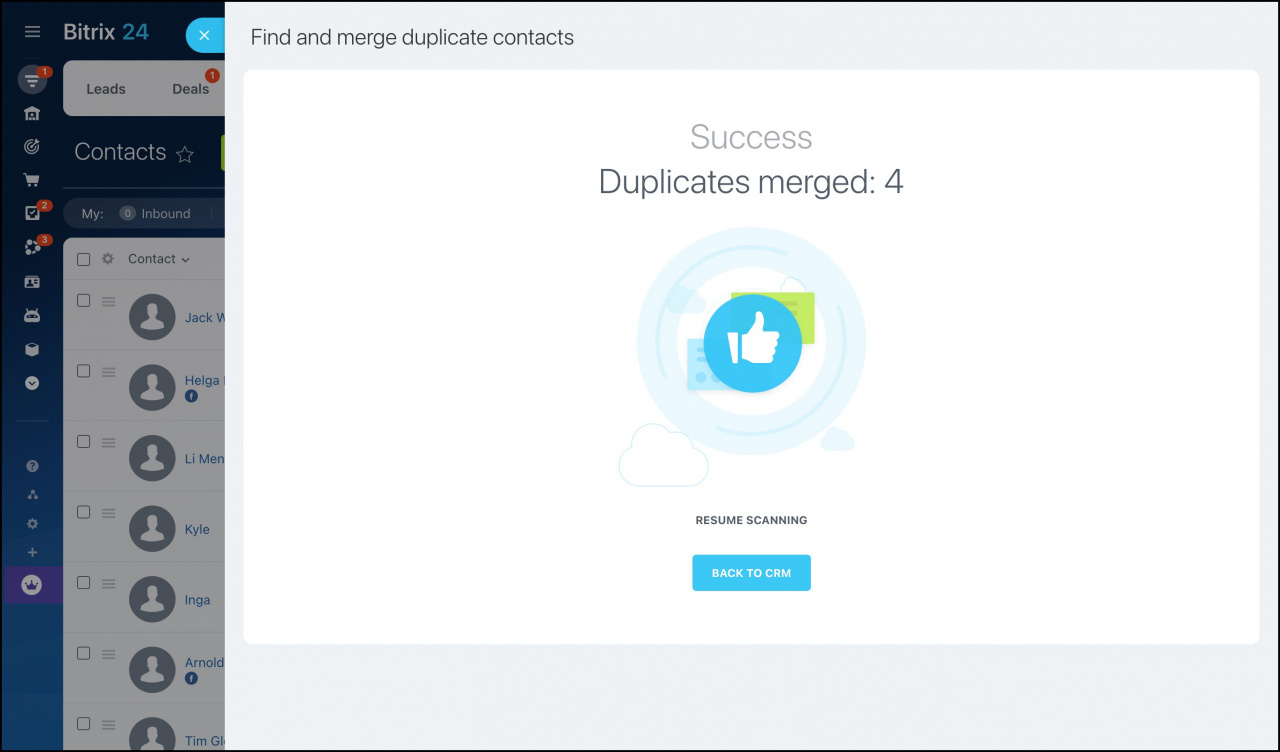 After CRM records are merged, you'll have one CRM record with field values that have been selected before merging records.
Check if duplicate control option is available on your plan. You can find all the information about Bitrix24 plans on the
pricing page
.