Auto duplicate merging helps you to unite leads, contacts and companies that have the same information.
How it works
This option works only for employees with rights to change and delete CRM elements.
Duplicates are combined for each user individually.
The first search for duplicates is launched after going to leads, contacts, or companies. If there are duplicates, you will see a notification. You can set a period of checking duplicates or disable merging option.
If all fields of duplicates are completely the same, the merging will be done automatically. If the information is different in some fields, you can merge the duplicates manually.
How to set duplicates merging
You can configure the fields for duplicates searching as well as specify the frequency of the search.
Fields and frequency are configured separately for leads, contacts, and companies.
To configure fields, go to the desired CRM section. Click the gear and select Duplicate control.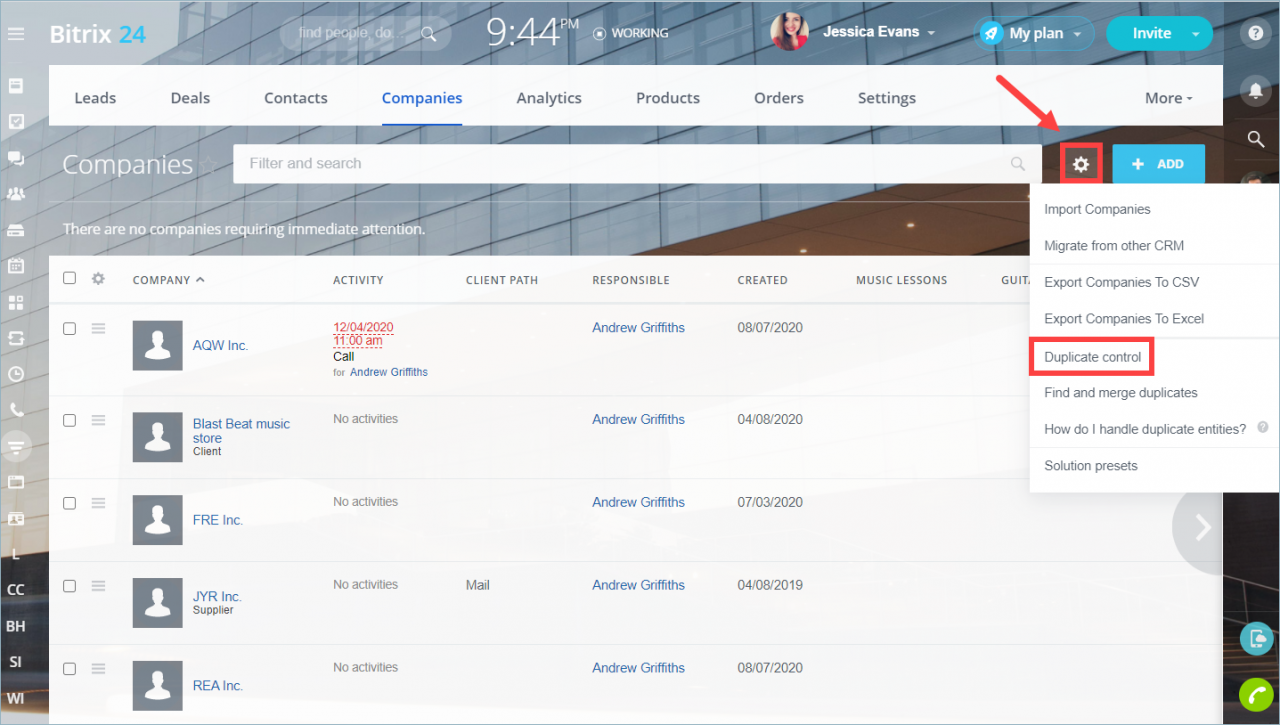 Select the desired fields.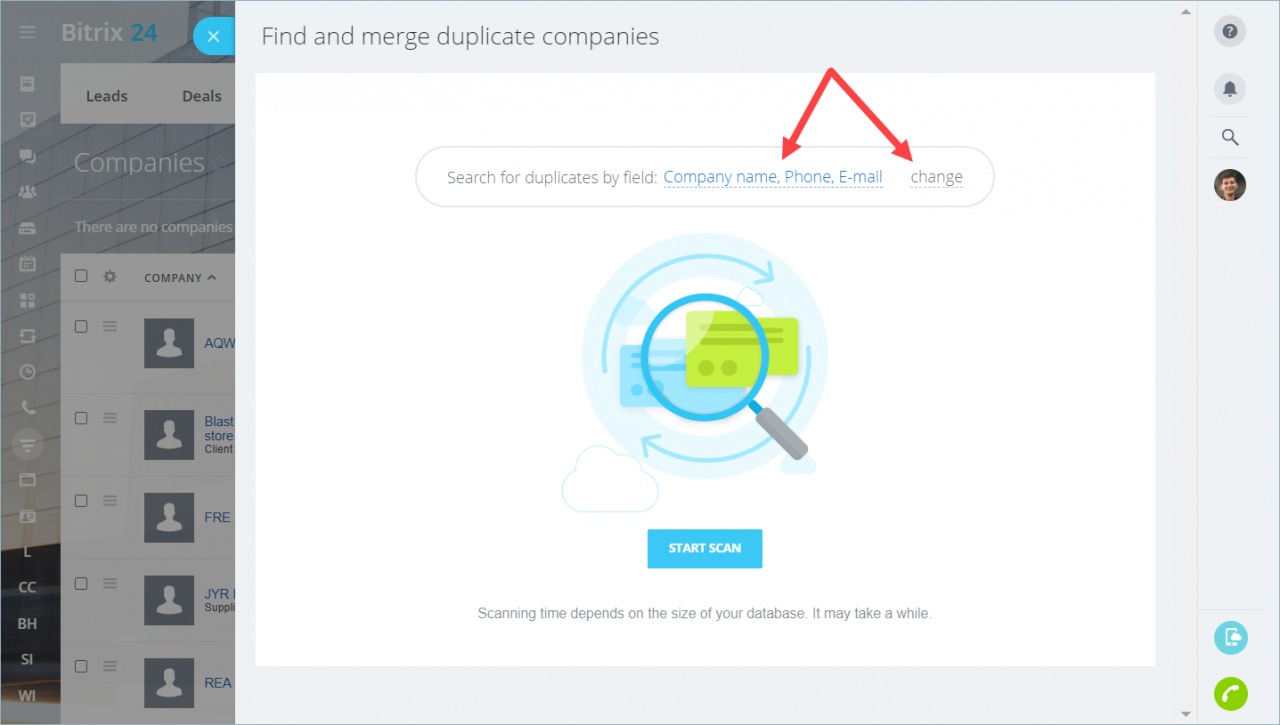 To set the frequency, click the gear and select Find and merge duplicates.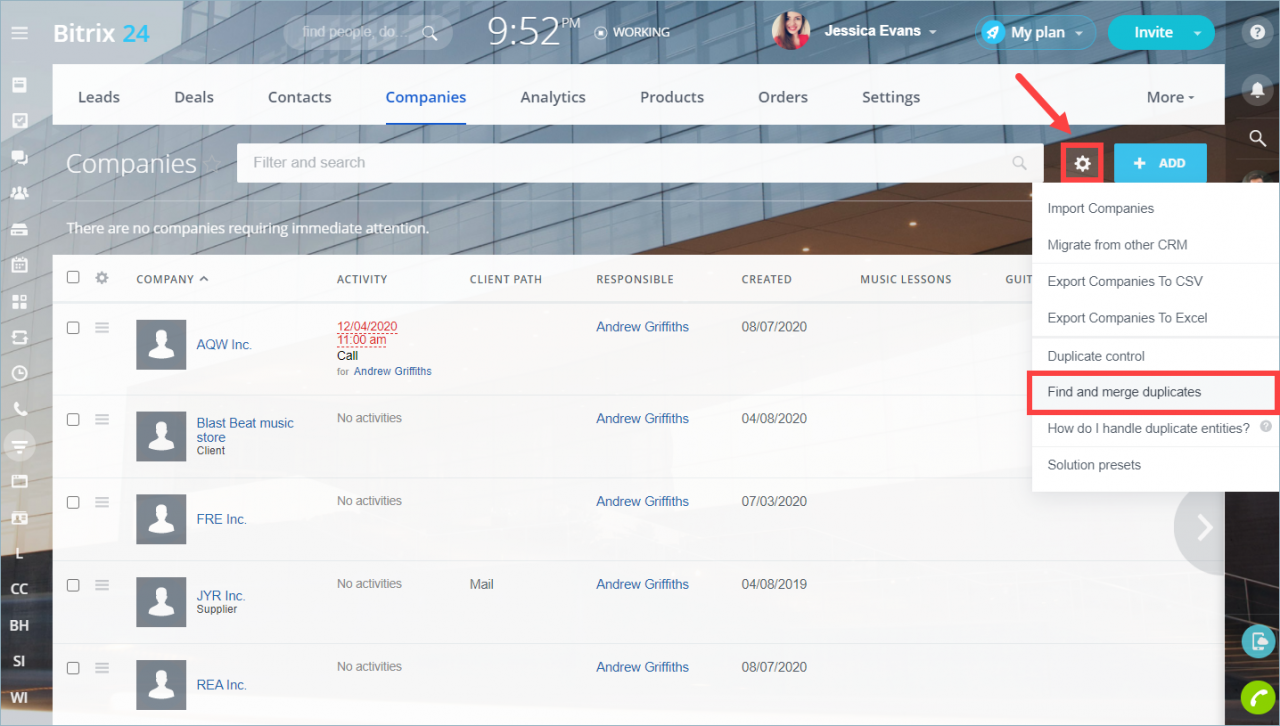 Select the frequency of the search. If you want to turn it off, click Never.