In Bitrix24, you can manually merge contacts and companies, even if the information in the forms is different.
Merge elements manually
Go to the list of contacts or companies. Select the desired elements and choose the Merge action.
Click on the form you want to make the main one. You will be able to choose which fields from the other form to transfer.
Only the main element will remain in CRM after merging. The others will be deleted.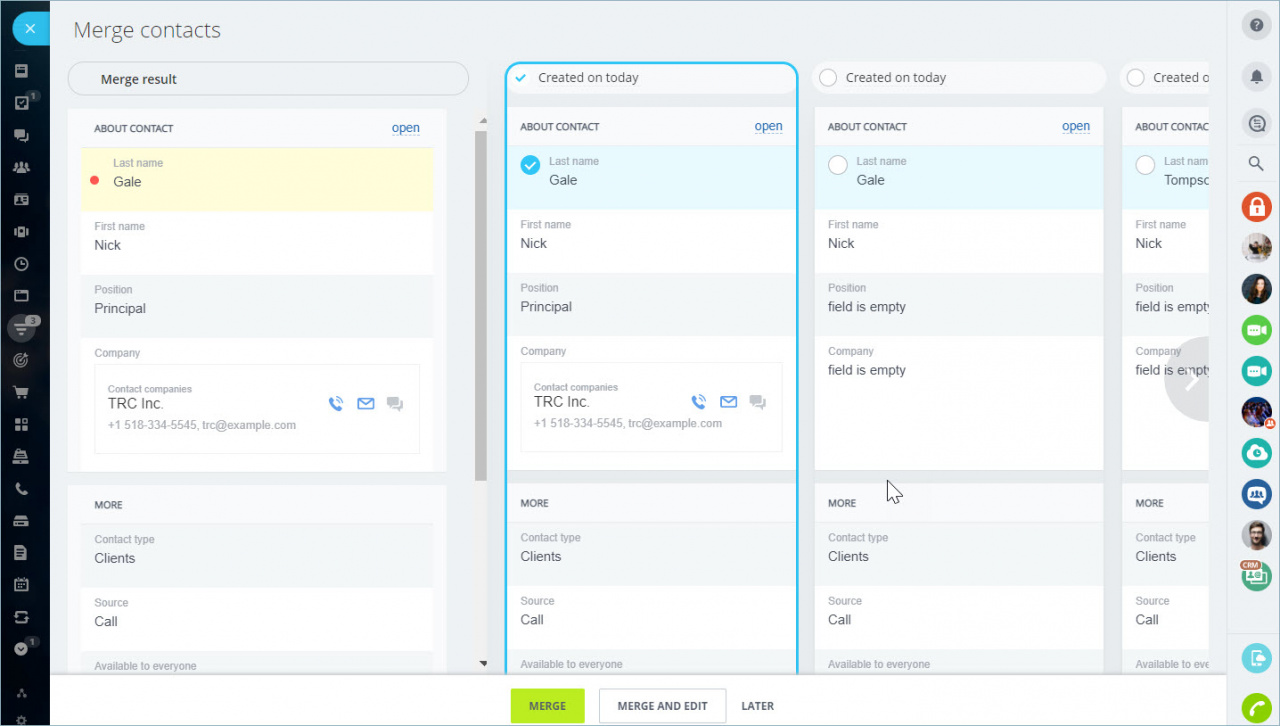 On the left side, you will see what information will be saved after merging.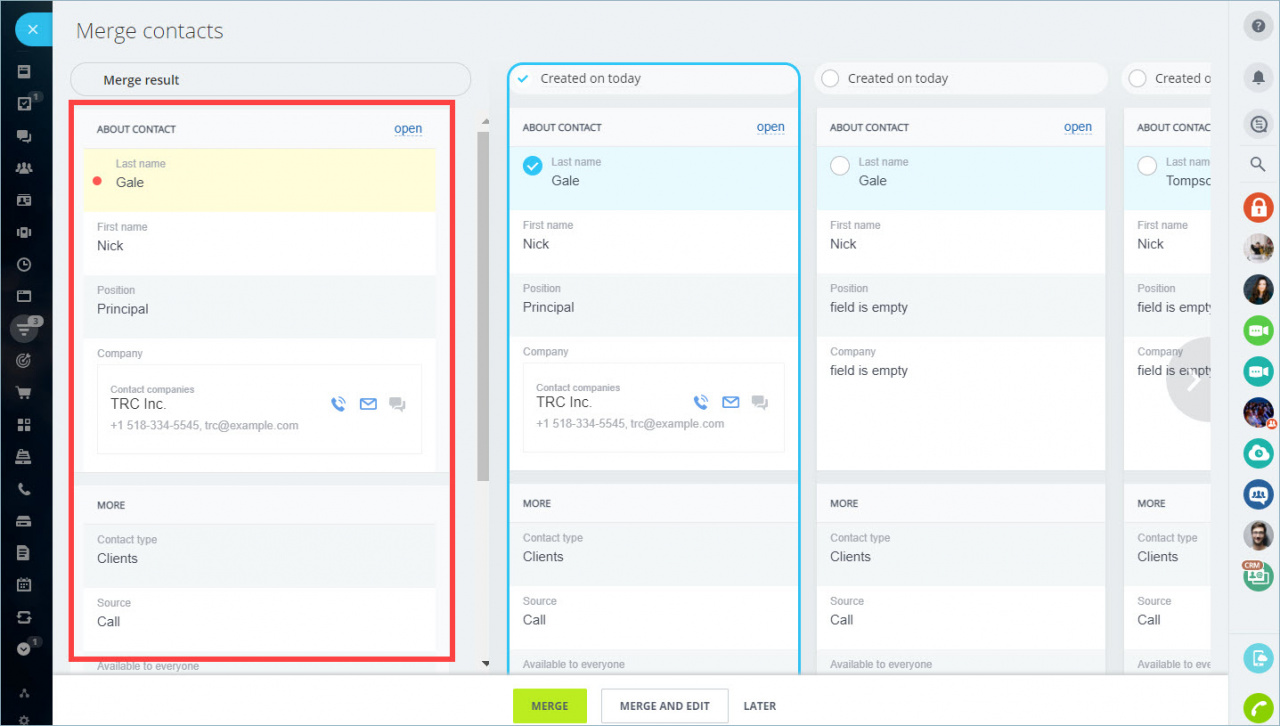 Forms can have different information in the same field. Select the desired information and click on it.
There are two types of fields in CRM:
The first type can take only one value: name, date, responsible person, source.
The second type can take several values: phone, mail, address. It is called multiple.
For first-type-fields, you have to choose which total value will remain in the form. And for multiple fields, values from all forms will be added.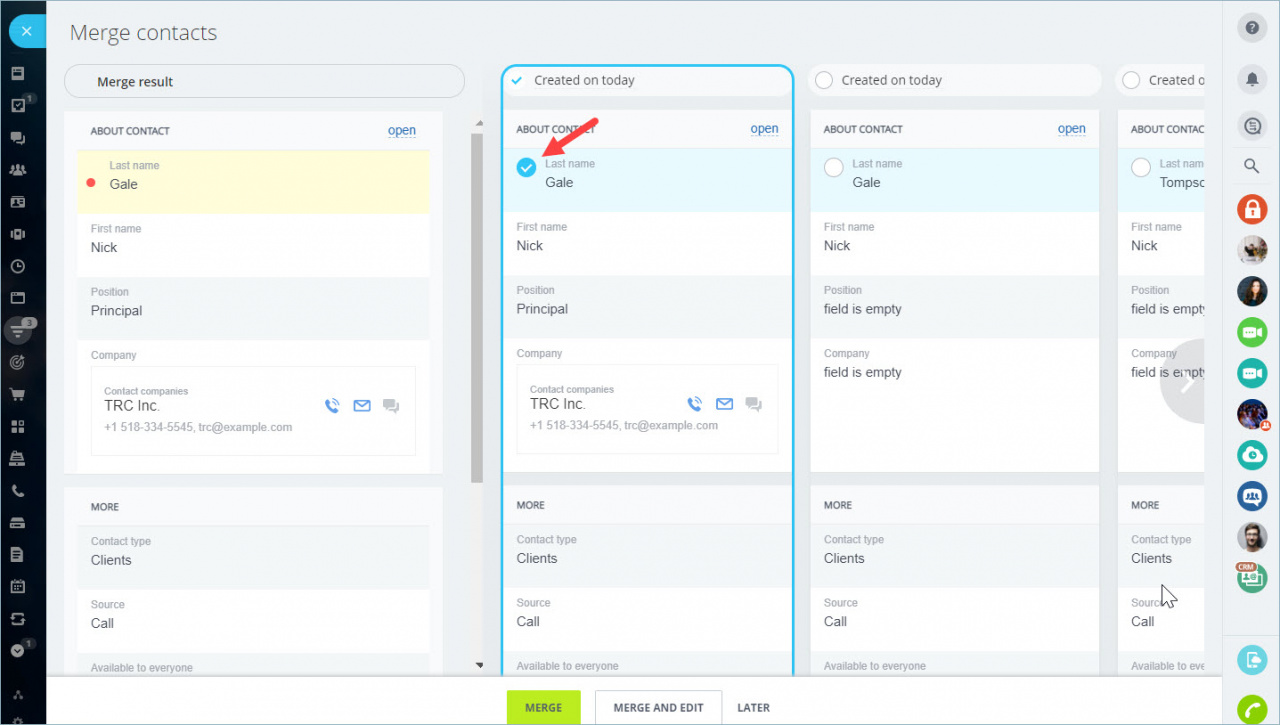 Specify the field values and click Merge. If you want to open the CRM form immediately after merging, click Merge and Edit.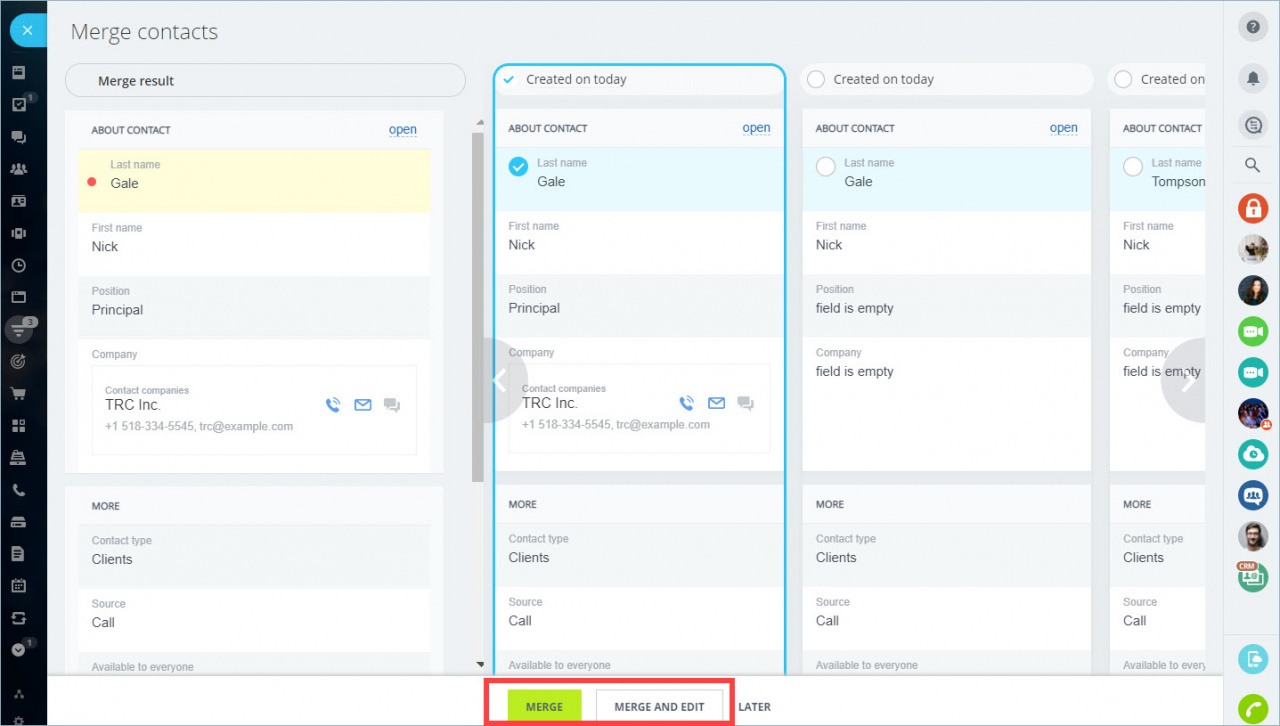 When the merging is completed, you will see a notification.