In Bitrix24 you can work with leads, deals and contacts straight from the list. Click on the CRM element in the list to open its form with all available information about this element.
CRM element form features
In CRM element form, you can:
Common and My view of a CRM element form
Every CRM element form has 2 view options - Common view and My view. Click the cogwheel button to switch to the other view.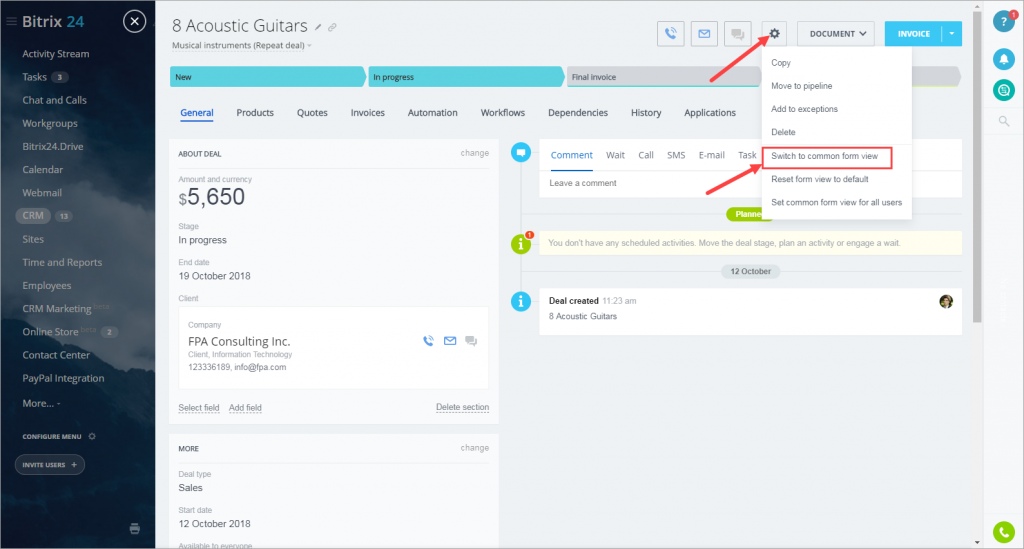 Common view and My view are configured separately for repeat and new leads.
Reset form view to default option resets the form view to default.