Outlook 2010 or higher version is required for fully functional integration. This option is available to Windows users only.
How to connect MS Outlook calendar
Go to the Calendar section > click the Synchronize calendar button.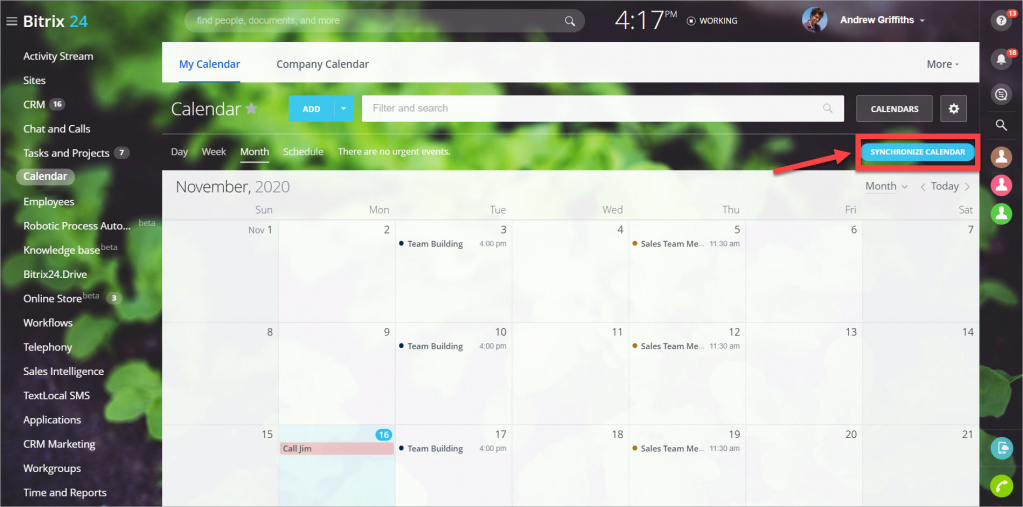 Select Outlook Calendar > select a calendar you want to sync with MS Outlook.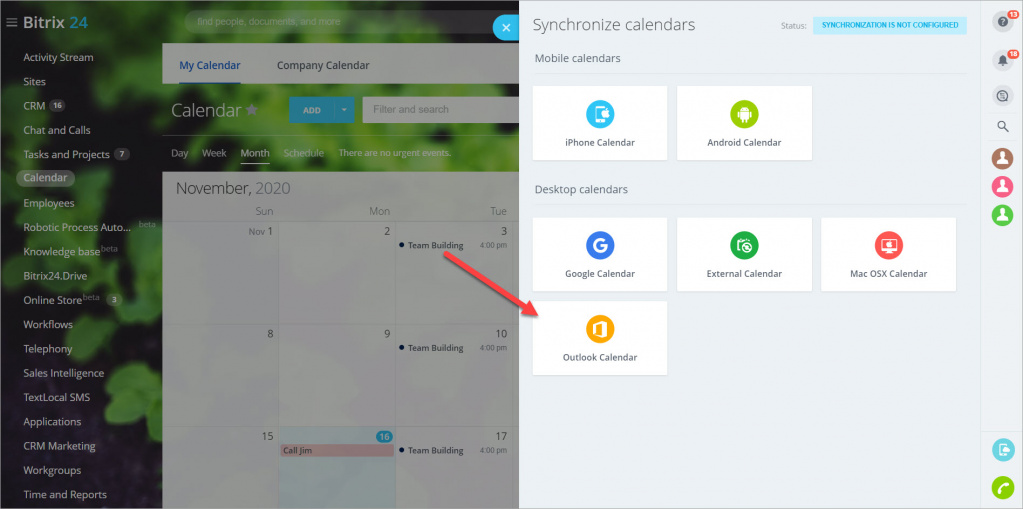 The browser will request to open the MS Outlook app.

In the MS Outlook app, you will be asked if you want to connect the Bitrix24 calendar. Click Yes.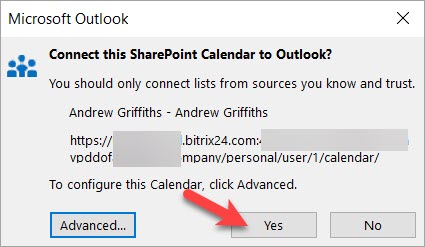 Done! All events added to MS Outlook will be automatically added to your Bitrix24 and vice versa.
To display the events time correctly, check time zones in the settings of both calendars. They must be the same.
How to pause or disconnect synchronization
Synchronization with MS Outlook calendar can be paused or disabled on the Outlook side:
To pause synchronization, remove the check mark from the calendar.

To disconnect synchronization, click on the Bitrix24 calendar and choose Delete calendar from the menu.
The synchronization status stays the same in Bitrx24, but after several attempts to sync calendars, the status changes, and you can reconnect the Outlook calendar if needed.