You can configure CRM entity form view and define which employee or department will have a specific one.
For example, you have a Call Center, where the basic client information is collected. When the data are collected, the call center agents move the lead to the Sales Department.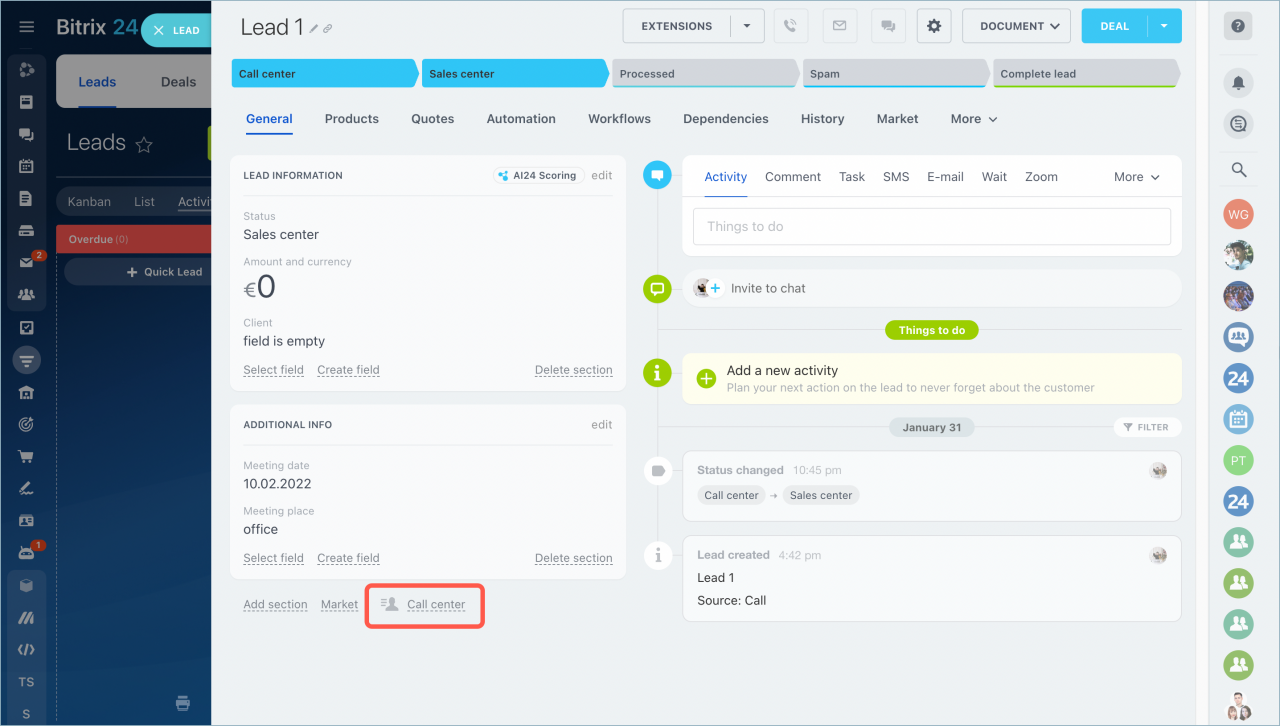 The Sales Department workers schedule a meeting with a client, make a product presentation, etc. So it is necessary for the lead form to have another view.
How to add a new view
Only Bitrix24 administrators can add or edit the CRM entity form view.
You can add new views for leads, deals, contacts and companies.
Scroll down to the bottom of the CRM entity form and click on the view name. Select New view in the menu.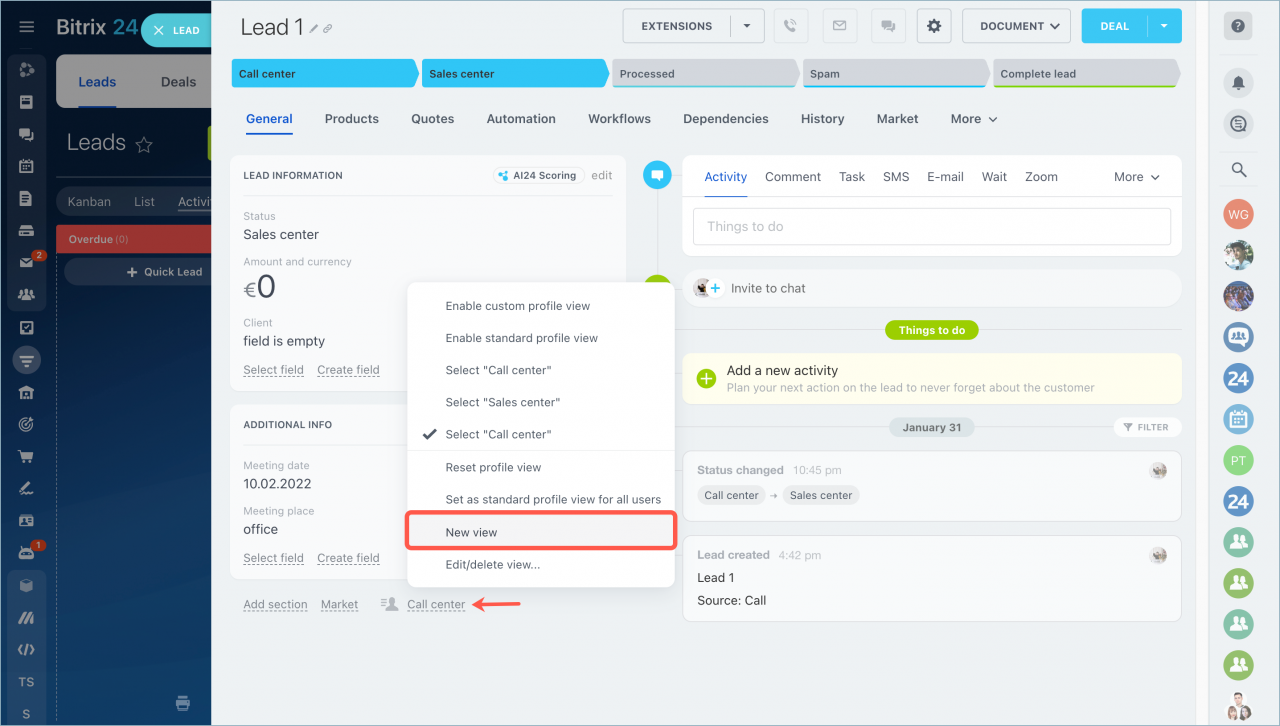 Specify the view name and select employees that will have this view.
Then click Save.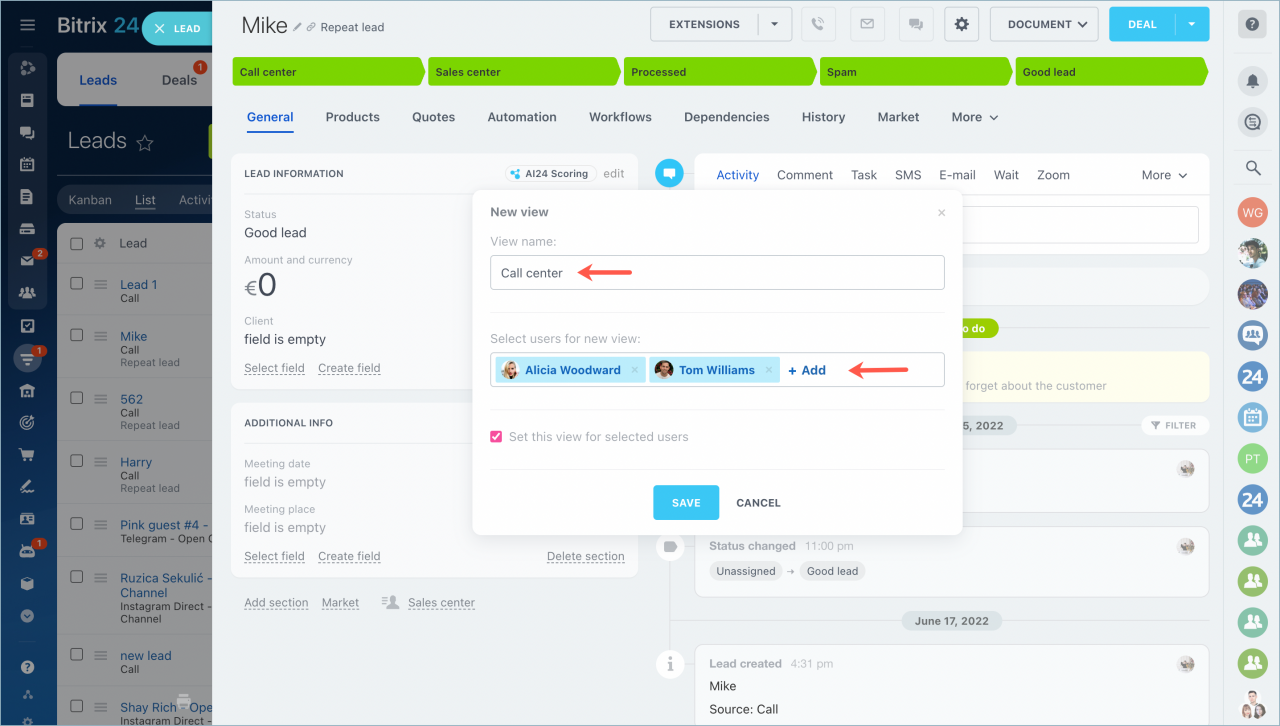 How to edit or delete a view
Click on the view name and select Edit/delete view.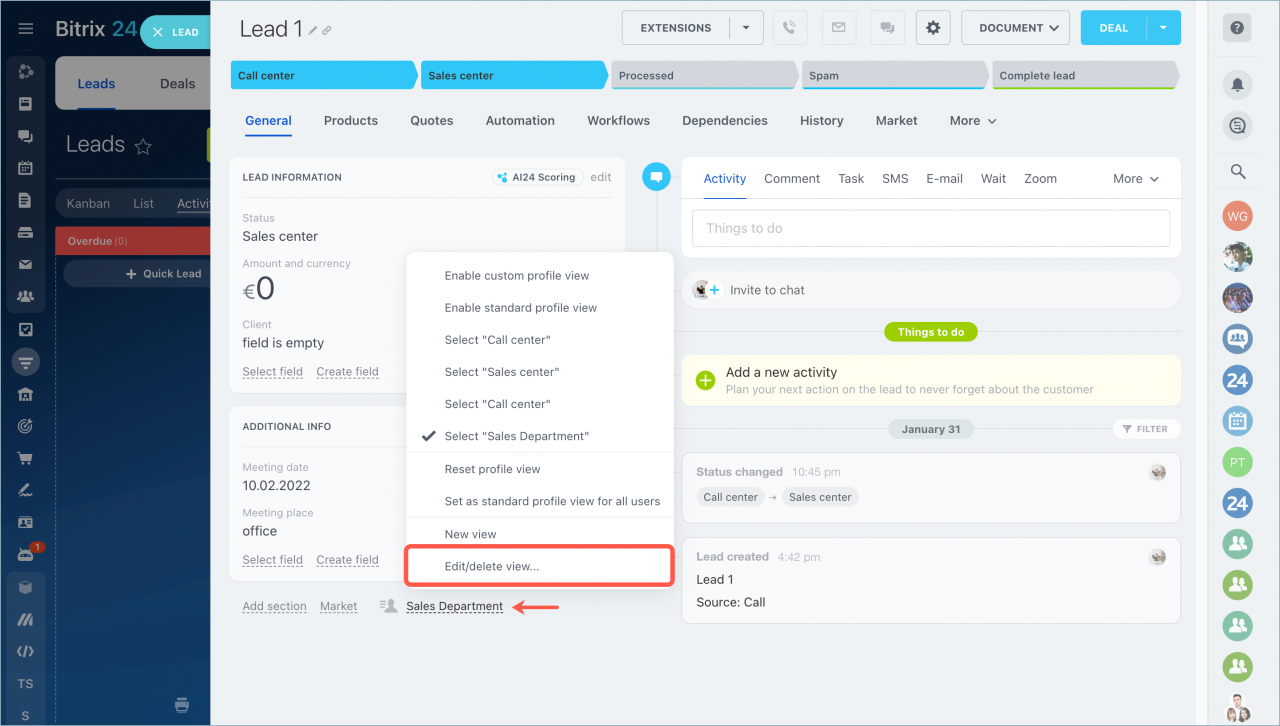 Note:
A list of available views is different for leads, deals, contacts, companies.
To assign a new user to the view, click the + button.
To edit or delete the view, check the box and select an action.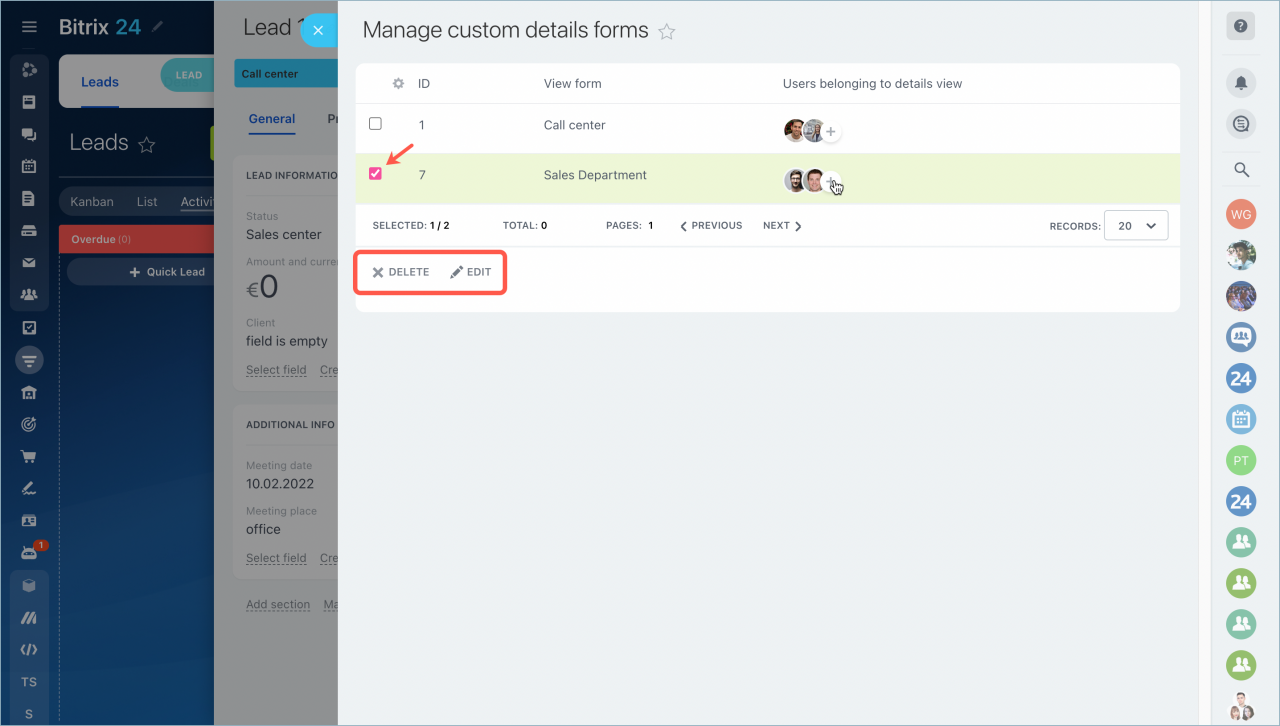 What is the difference with a Common form view
The Common form view is the best for the companies using the same CRM entity form.
Adding different views for different employees/departments is useful, when you have employees working with the same deal pipeline, but their roles in the sales process are different.