You can configure the CRM entity form view and define which employee or department will have a specific one.
Add a new view
Only Bitrix24 administrators can add, edit, or delete the CRM entity form view. Note that the views are configured separately for each pipeline.
To create a new CRM entity form view, follow these steps:
Open a CRM entity form.

Scroll down to the bottom and click on the view name.

Specify the view name and select employees who will have this view. You can also enable the Set this view for selected users option. In this case, the new view will be immediately applied for them.

Then click Save and configure the fields for this CRM entity form view. Users will see the changes right away.
If needed, users can switch to My form view or Common form view at any moment.
What is the difference with a Common form view?
The Common form view is the best for companies using the same CRM entity form.
Having different views for employees with varying roles in the sales process is beneficial when they collaborate on the same deal pipeline.
How to edit or delete a view
Click on the view name and select Edit/delete view.
A list of available views is different for leads, deals, contacts, and companies.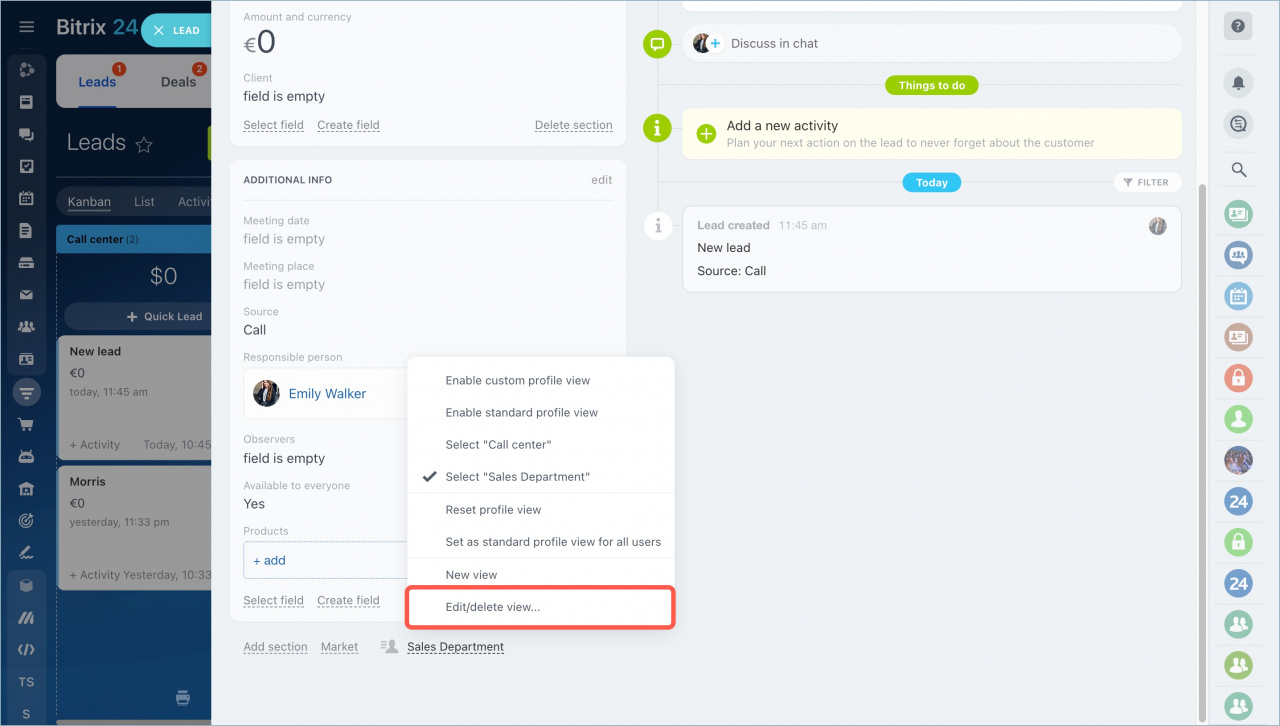 To assign a new user to the view, click the + button.
To edit or delete the view, check the box and select the corresponding action.