In some browsers, for example, in Google Chrome, you may face the "Deceptive site ahead" error message when trying to access your Bitrix24 account or website created in Bitrix24.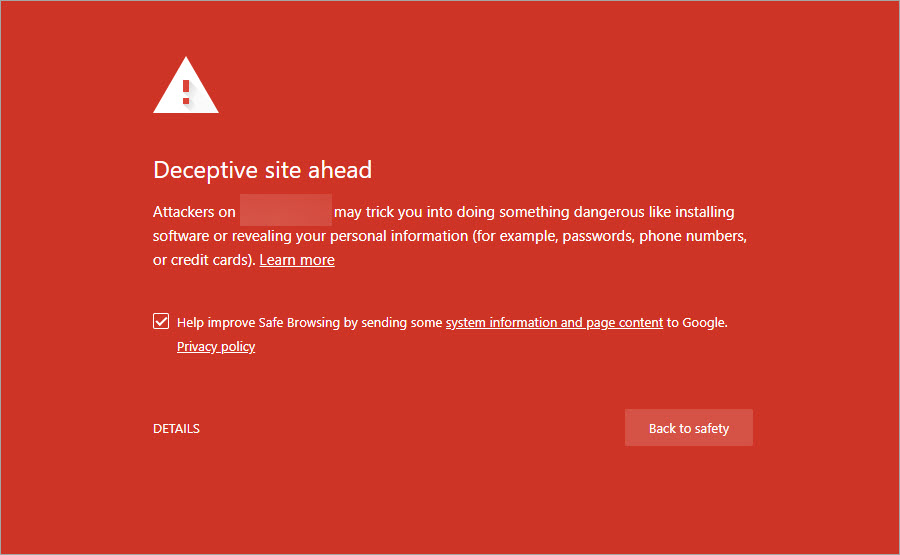 What does it mean?
Bitrix24 accounts and sites created in Bitrix24 are verified and don't contain any malware.
Google has its own rules and algorithms for website verification. The verification process is done automatically, so there may be many reasons for errors when verifying your website.
There are some cases when due to the website blocking, your Bitrix24 account is blocked as well. That happens if your Bitrix24 account and your site are located on subdomains of a common domain, and the site is blocked for any reason, then Google will block the entire domain. This is Google's policy.
Don't use the common domain for hosting on its subdomains your Bitrix24 account and websites created in Bitrix24.
How to fix this error?
If you are sure that your website doesn't contain any malware, uses templates and standard blocks available in the Bitrix24 sites constructor, then follow these steps:
Check your website on the Safe Browsing site status page.
Confirm your website ownership in the Google Search Console.
Next, read carefully the notes in the Manual actions section and Security issues section.
After you fix the problems, each Search Console security report will have a Request Review link where you can submit a request review to your site one more time.
If your website is blocked because of phishing, you can Report Incorrect Phishing Warning.
If Google determines that your website is not dangerous, it will remove the warnings from browsers and search results within 72 hours.
You can always contact our
partners
. They will be glad to help you with the site settings and your Bitrix24 account configuration.