We continue to optimize and improve the work of Bitrix24 tools.
Starting from the beginning of 2021, there will be changes in server environment requirements for the work of Web Messenger module (im). All owners of Bitrix24 On-Premise version will need to configure a queue server to run chats.
What it means
The Push and Pull queue server is used for instant interaction of many Bitrix24 tools. It is used in Tasks, Calendars, Feed, Workgroups, RPA, Bitrix24 mobile application, Chats, Document Generator, Telephony, Sales Center and other Bitrix24 services.
The Web Messenger module (im) 20.400.0 will be released in Spring 2021. When this update is installed, chat sessions without a configured queue server in the Push and Pull module will be discontinued.
What to do
You need to check whether the queue server is configured in the Push and Pull module. To do this, go to the administrative section: Settings > Product settings > Module settings > Push and Pull.
You should have the option Bitrix24 On-Premise or local Bitrix Push server.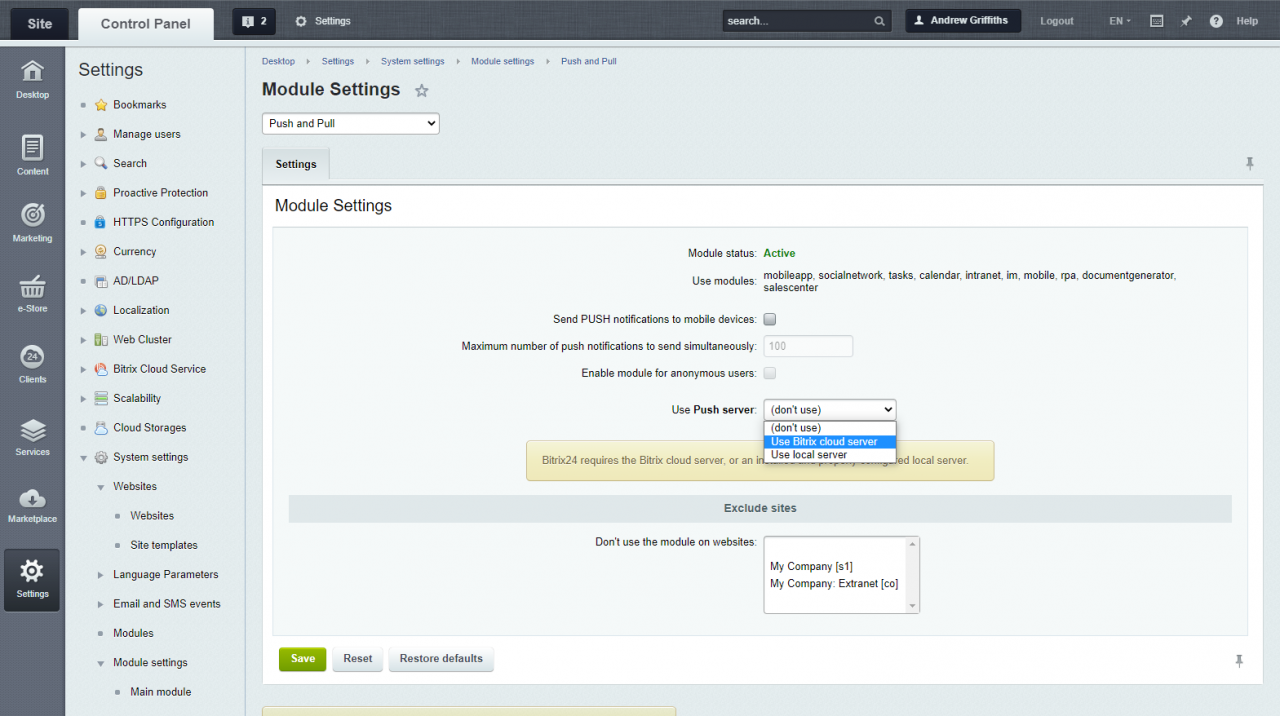 In fall 2021, support for older versions of local queue servers Nginx-PushStreamModule 0.3.4/0.4.0 and Bitrix Push server 1.0 will be discontinued. Therefore, if you are using a local queue server, we recommend you to go to Bitrix Push server 2.0 beforehand.
If you do not have a Bitrix24 On-Premise queue server or a local Bitrix Push server 2.0, we have prepared special instructions: